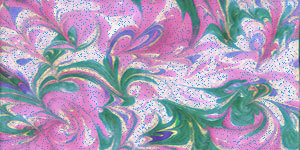 Linked In has been giving me lots of new connections and interesting articles and websites to follow. One of the articles was on ten online sites to sell your work. I'm planning on combing through each of them over the next month or so, but here is the list, with some preliminary thoughts. Also, cost is an issue – at this point almost everything we do is based on free stores, with commissions off sold pieces or listing fees.
Ebay – obviously. For many of us, it's the first place we started selling. You can see a sample of what we have for sale at the link. We've done very well selling remnants and some larger pieces of fabric – but definitely no larger fiber art pieces. I don't think Ebay is the place to sell fiber and textile artwork. That said, we do have a pretty good following of repeat customers. We've been selling since 2004 – the first time we listed two items it took us 2 hours…..there was a steep learning curve at the time, but once Paypal resolved its issues, and we figured out how to title the items, we began to build our base. It does take time.
Etsy – slow going here, but part of it is learning how to build up the shop. Three years ago I started a shop and it had maybe five things in it….and I did nothing to promote the shop. A year ago I revisited the shop, had ten things in it, and still had no idea what was going on. With still teaching full time, I wasn't able to get the marketing going to get it known. Along come the Textiles and Fiber Arts List with an emphasis on getting publicity for our Etsy shops. I started looking around, and besides art pieces, I am stocking more pieces of marbled art cloth, at a higher price than what goes on Ebay. That seems to be working, as our sales have started to pick up, and pieces from each week's marbling sessions are finding their way into the store.
TAFA – The Textiles and Fiber Arts List just completed their fund raising for a new marketplace site for all things fiber and textile. The goal is "markets for members," and the group is aiming to become a major hub on the web in this area. What I particularly like about TAFA is that all artists are juried in and pay  a membership fee (extremely reasonable). This keeps the quality high and the artwork definitely unusual. This site is also all about networking for artists, so there is definite community being built at this site. I joined nearly a year ago, and now that I have some time, I am becoming active in the site. If you are an artist working in fiber and/or some form of textiles, you need to be a member. Another plus – you don't lose anything in "commissions" – all dealings are between you and the buyer.
1000 Markets – looks like it has become Bonanza. Under the Art category was "art from the artist," which I should browse more. There are some possibilities under the Crafts section, but I don't like listing my work in a craft section (me, I guess….). Searching "fiber art" brought up mostly ATC's and fiber magazines…..at first glance doesn't look like something I will spend a lot of time on now.
Fine Art America – I have been really impressed with this site so far, even though it seems "too good to be true." I want a site to sell my digital work, and this looks to be it – print on demand, with framing and shipping included. I have been hearing some good things from folks in my increasing business network, so I will definitely pursue this one.
Three Sisters Marketplace – I've heard a couple of good things about this group, and it will be one I investigate further later this fall. It sounds much more like a community, and artists are juried into this site also. I think for me personally that is a plus to the sites I decide to join.
Artfire – I'm thinking this is in competition with Etsy, as it advertises "handmade," but for some reason I just can't get into the site – the home page just seems extremely jumbled, and it looks like a lot of work….
Made It Myself – looks like a lot of other sites, and this says it's geared to the hobbyist whose friends say "you can sell that." Don't think I'll pursue that further.
Cafe Press – slowly in the works – this is one where I need to have my artwork settled before I seriously work on marketing my (again) free store.
Now – let's hear from you as to your experiences. This is just a snapshot, I'm sure, of what's available to sell your work on line. But let's get some dialogue going with ideas, feedback, more sites – just leave a comment!

We are getting quite active around the web and I thought it's time to spotlight some of the things available on line this week – you can only find them this week.
First up is Ebay this week – lots of great fabric pieces available – assorted colors and marbling patterns, perfect for piecing, applique – and don't forget – sometimes you can just make a small quiltlet with quilting the marbled pattern line. Two pieces of denim – really intriguing designs and effects.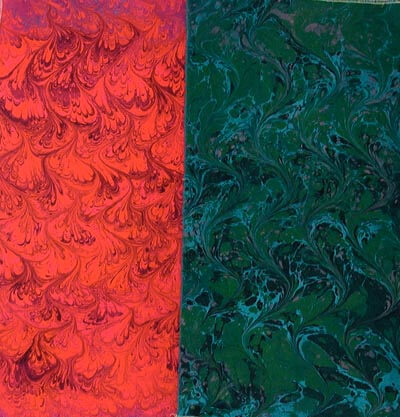 On Etsy this week is a piece of art cloth again with lots of possibilities. We were trying for a starburst effect, and I think we achieved it. I have a smaller piece that I'm going to quilt for a small hanging.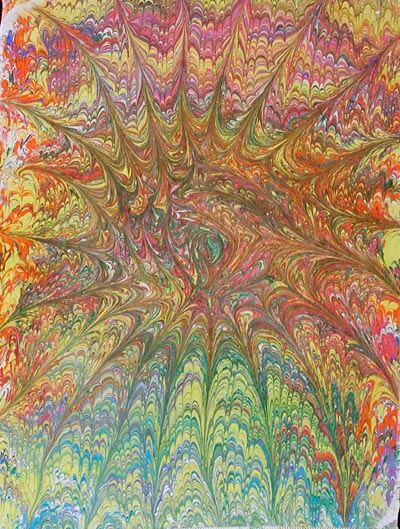 On Cafe Press, one of our most favorite digital prints from our Botanicals Series: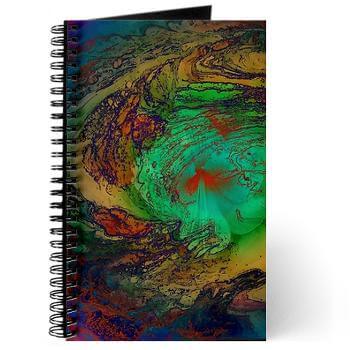 And also from Cafe Press, a cool totebag with a digital manipulation of a Southwest gecko: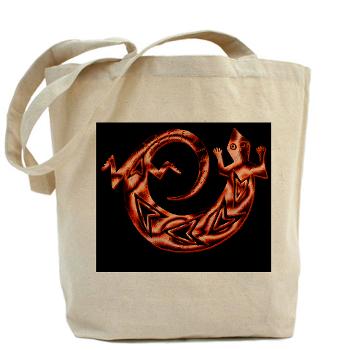 So enjoy exploring this week – we'll have some new goodies next week!

It's Monday again….and it seems like all I did was read, look at emails, and set up buttons and the like. This is the "time-sucker." So my goal for this blog post is to try and identify what needs to be done each week for marketing and set up a kind of calendar to work with.
This is what I'm dealing with: Ebay, Etsy, LinkedIn, Facebook, Twitter, Cafe Press, Zazzle, newsletters, a website, lynda.com, flickr, and a blog. I am trying to avoid doing all of this every day, because nothing else seems to get done. I'm brainstorming as I write, with the hope that by the time this post is done, I will have a plan.
Ebay: hubby handles almost all of this, including postal trips. But…if we are going to increase sales, we need more product, and I would like to help with the actual marbling. So…..marbling weekly. I do need to update the About Me page…..
Etsy: the bulk of the organization is done. But…I need to be adding product on a regular basis, which means I need to keep making things. It would be nice to have one new product up each week, if not more often. One of the goals this week is to add some of the major artwork (even though I don't expect to sell it on Etsy, it is more exposure) on the site, as the pictures are redone. I want to continue with the circles marketing, which, if I have enough products, could be done every day – 15 minutes for this. Plus, I need to keep working…….
LinkedIn: profile is done, and I have registered for several groups for business. I have found already difficulty in keeping up with reading emails each day from the groups and have already deleted one group. This week I will determine which groups look to be the most advantageous. I also need to complete the setting up of a profile of artwork.
Facebook: I read this several times a day. I have a fan page which needs serious work, as well as Art From The Heart, which is to support healing art after the Tucson shootings in January. I have added FB buttons to my blog and this week to my website. I have read the Terms and looked at all the privacy settings. I also went through the photo stream stuff for FB and fixed photos for both the personal and fan page. I need to really think through what is going to happen with the Fan Page.
Twitter: I am finishing a class from lynda.com on using Facebook and Twitter for business, and I highly recommend the site. For #25 you can choose different trainings all available for a month at your schedule. I picked up all kinds of little tips, most of which have already been implemented. But….and this is a BIG but….the time for tweets and what to tweet. By syncing a lot of the programs, my blog appears on Twitter, FB, LinkedIn, my tweets appear in a couple of places. I don't think I can go further with this – the tweet button is on the blog and soon to be on the website. This is one area that needs some serious scheduling. Since I use TweetDeck (which is free…), I can schedule and keep track of who's following and what is getting retweeted. So…I'm going to use Sundays for scheduling business tweets for the week, and I will look through the twitter feed once a day to see if there's some good stuff to retweet.
Cafe Press: I have a site, a free one, so I am limited as to the number of products I can put up. I haven't looked at this in several months and it needs serious work. To have a store isn't much money each month, and I could have a lot more products available, but the issue is marketing and driving people to the site. I have some great digital stuff already to go, and I need to start planning around the holidays, reading about marketing through Cafe Press, and so on.
Zazzle: Ditto for Cafe Press……both are not a high priority right now.
Newsletters: oy, it's been months since a newsletter went out, and I have all these contacts where nothing is happening. I used Constant Contact last year for a few months, until I couldn't keep up with the demands and school at the same time. I was happy with it, but disappointed that not many people actually read it. I need to go back to a newsletter and offerings at least once every three weeks, and more during the holiday seasons. I need to check out Mail Chimp, which is free, and I have heard people have good luck with it. I'll try and make this a priority this week.
Website: Most of the changes to the website have been made by my wonderful web lady Suzan. I need to get a couple of buttons set up, and then do something about newsletters and contacts. I also have some pages to add on Digital Marbling (TN), and I need to evaluate "print on demand" for artwork. This is a "need to think about" topic…..
lynda.com: I have until Friday to finish my month of training. I still need to finish Twitter, and I want to get the html newsletter course done. I am not going to continue with Dreamweaver because it isn't a priority.
Flickr: I have photos up, not all of them with copyrights, and there is a class on lynda.com if I have time. I'm not really sure what I want to do here….
And finally, my blog, Marbled Musings. I went a bunch of months with no new writing, and I'm at maybe three times a week. I need to get back to at least four times a week, and eventually every day. I have plenty to write about…and I need to stay up with my Google reader – as well as comment more on some of the posts. This is probably the biggest area for marketing that I have to schedule.
Weekly:
* Marbling fabric
* Work on Etsy products
* Sewing and other design
Mondays:
* Add Etsy product
* Add Etsy circle information
* Read newsletters from LinkedIn groups
* Read Twitter feed
* Blog post Monday Marketing
* Google reader and at least three comments
Tuesdays:
* Add Etsy circle information
* Read Twitter feed
* Blog post Top Ten Tuesday
* Google reader and at least three comments
Wednesdays:
* Add Etsy circle information
* Read newsletters from LinkedIn groups
* Read Twitter feed
* Blog Work in progress Wednesday
* Google reader and at least three comments
Thursday:
* Add Etsy circle information
* Read Twitter feed
* Blog – Thursday Thoughts
* Google reader and at least three comments
Fridays:
* Add Etsy circle information
* Read newsletters from LinkedIn groups
* Read Twitter feed
* Blog Photoshop Friday
* Google reader and at least three comments
Saturdays:
* Read Twitter feed
* Blog posting on Specials
* Google reader and at least three comments
Sundays:
* Read Twitter feed
* Schedule Tweets for the week (i.e. Etsy, Ebay…)
* Blog Sunday Stories
* Google reader and at least three comments
Goals for next week:
* FINISH LYNDA.COM

*Update "About Me" page on Ebay
* Update Etsy products, especially note cards
* Evaluate how calendar is working
* See if buttons are added to the website
* Decisions on what will happen with the Facebook Fan page
* Long-term thoughts – what to do with CafePress and Zazzle
* Read and decide about Mail Chimp for a newsletter
* Spend some time thinking about what the website still needs….
Okay, I think I have a handle on this…we'll see next week as I evaluate how the week goes. And…I'm taking some online classes!
Thoughts??

I had an Etsy store about two years ago, with a grand total of four items in it. I kinda let it go inactive, since I wasn't doing anything with it. After doing tons of marketing reading last spring and summer, I reopened the store, still not quite sure what I would be selling in it. I started with a few marbled cards from my digital work, put up some marbled remnants, and then I had a bit of an epiphany.
I'm selling art on the website, why not also list some of that cool stuff in my Etsy store? So I did…and then I realized I could list some great art cloth fabrics, and write better descriptions and provide better pictures. And…I sold a piece of hand-marbled art cloth that had been listed for maybe an hour.
Cool. It's a gorgeous piece of fabric, and the picture doesn't really do it justice at all.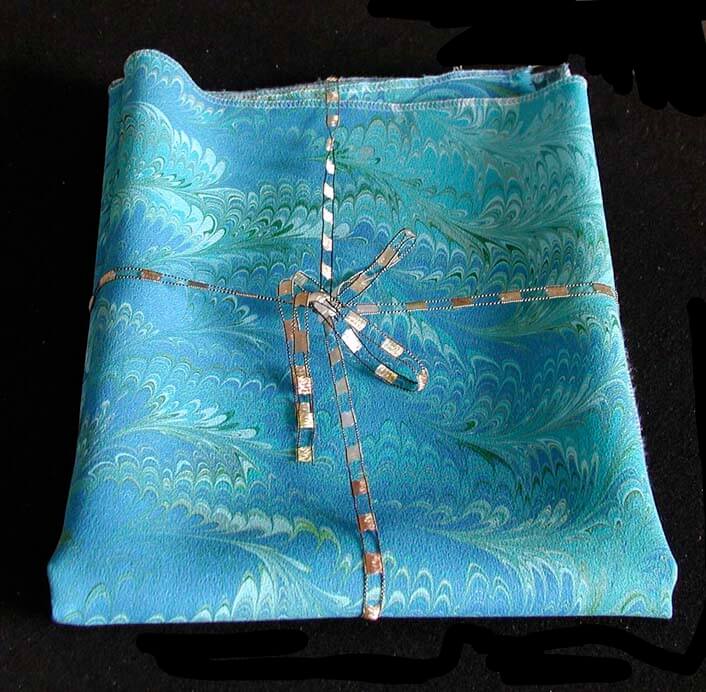 But I had the nicest message from the buyer: I have no idea what I'll do with this shimmer of color, but I will honor your work and its beauty.
Wow. How cool is that? I know this amazing piece of fabric is going to a good home, because I always wonder about my babies and where they end up.
I will say there are other great piece in my Etsy – pieces I've held on to because they're so gorgeous, but I also know the reality is I will probably never get to make anything with them. As it is, I put three pieces back in the drawer for me and "someday"…and I'll be listing a few more tomorrow.
Ebay continues to be slow but somewhat steady. I'm sure the economy isn't really helping us, but hopefully the holiday season will be better to us. Cafe Press – well, it takes time to rotate items and create the graphics for them, and time is one thing I don't have a lot of these days. Plus, I gather from all that I have read on Cafe Press that you have good luck with sales if you have an active store – not something we can budget for at this time.
I would love to hear from all of you out there who are running your businesses on the proverbial shoestring. How do you decide where your dollars go? What have been good outlets for you? And how do you maximize every dollar spent?
PS – Newsletter will go out sometime this week. If you're not a subscriber, you won't be entered for a chance to win some marbled fabrics. Check the box at the top for more information!