I was very involved this year in helping others create some wonderful fiber art. First up was a baby quilt for a teacher at a former school of mine. The teachers all created blocks based on children's books, and then along with the baby quilt, gave the books to the new mom. It came out so cute!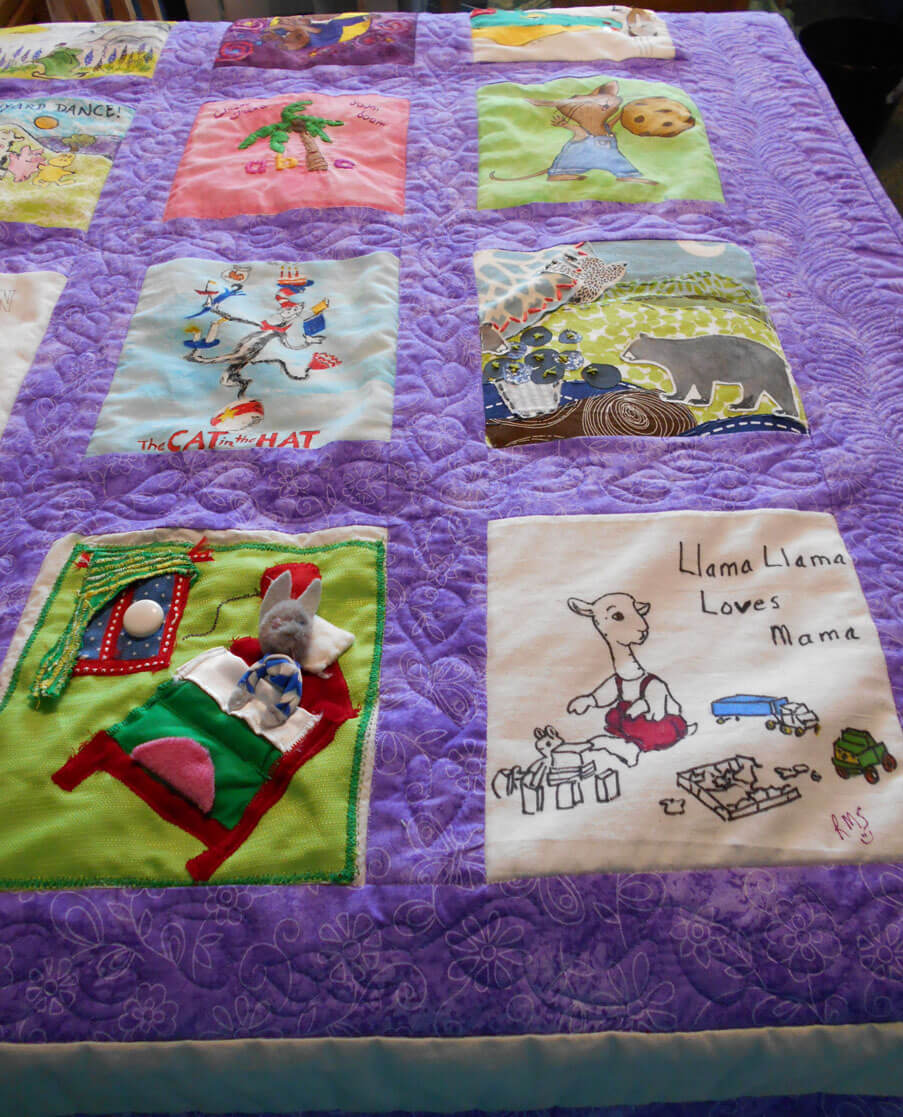 You can see the machine quilting – "leaves" for the pages of books – the leave of a book……a lot of fun to quilt. Next time….stabilize the pieces before they are sewn into blocks….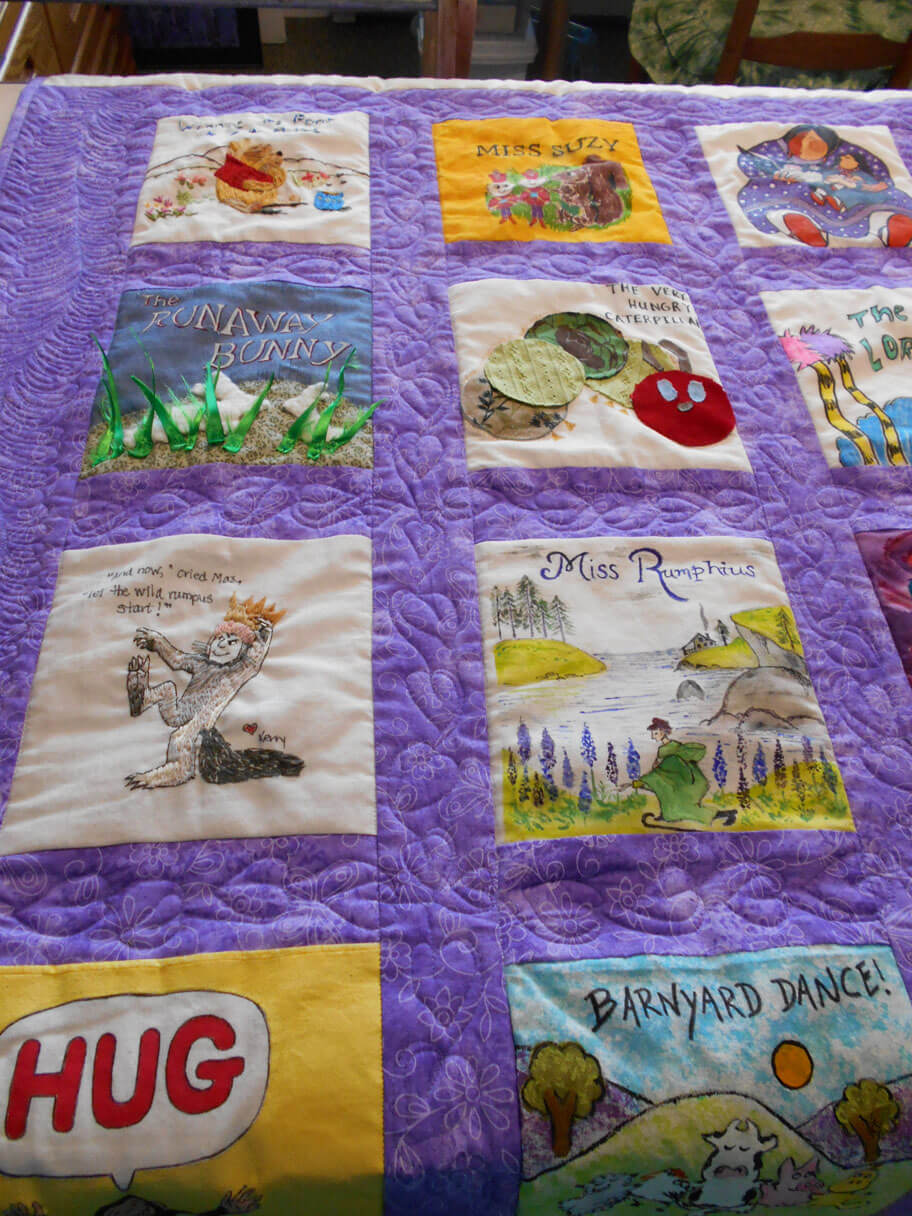 How many books can you identify?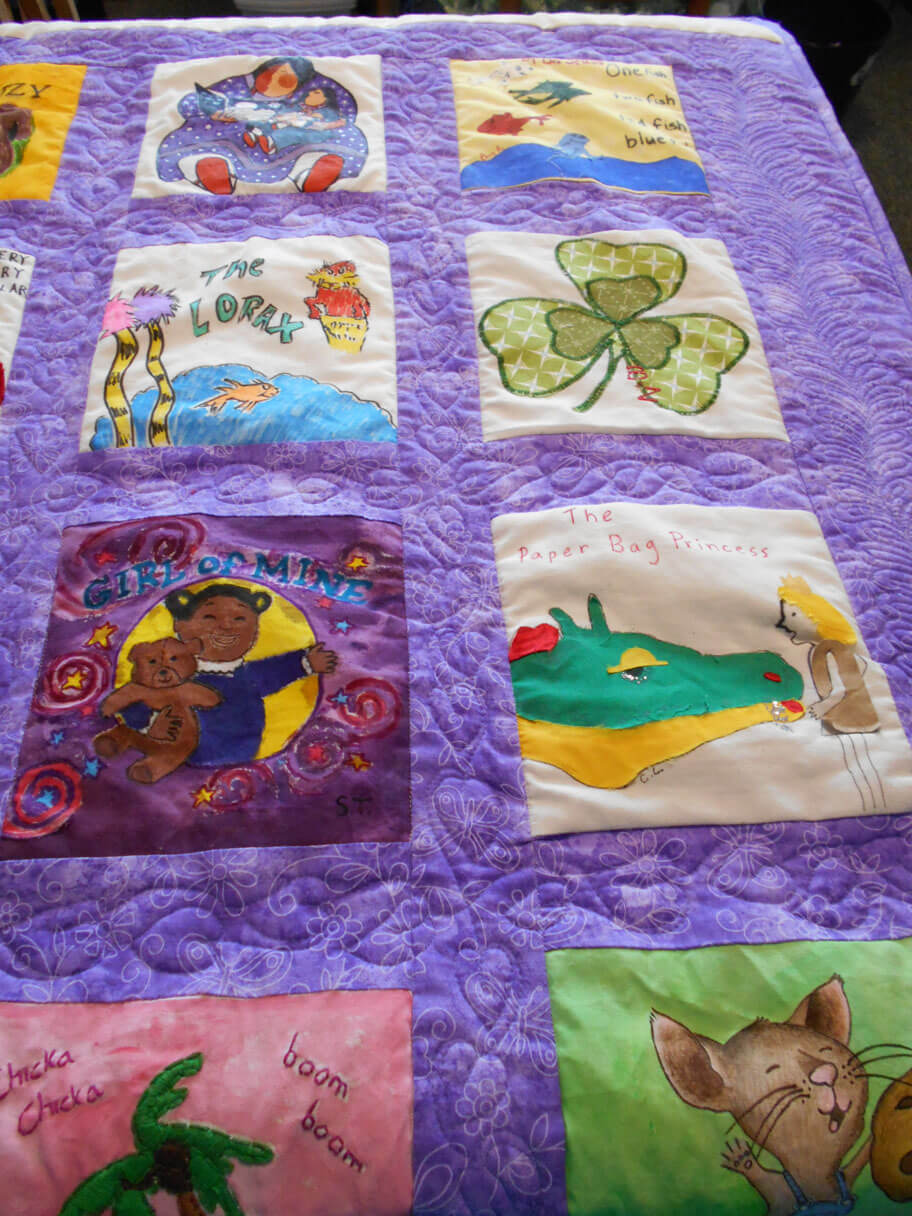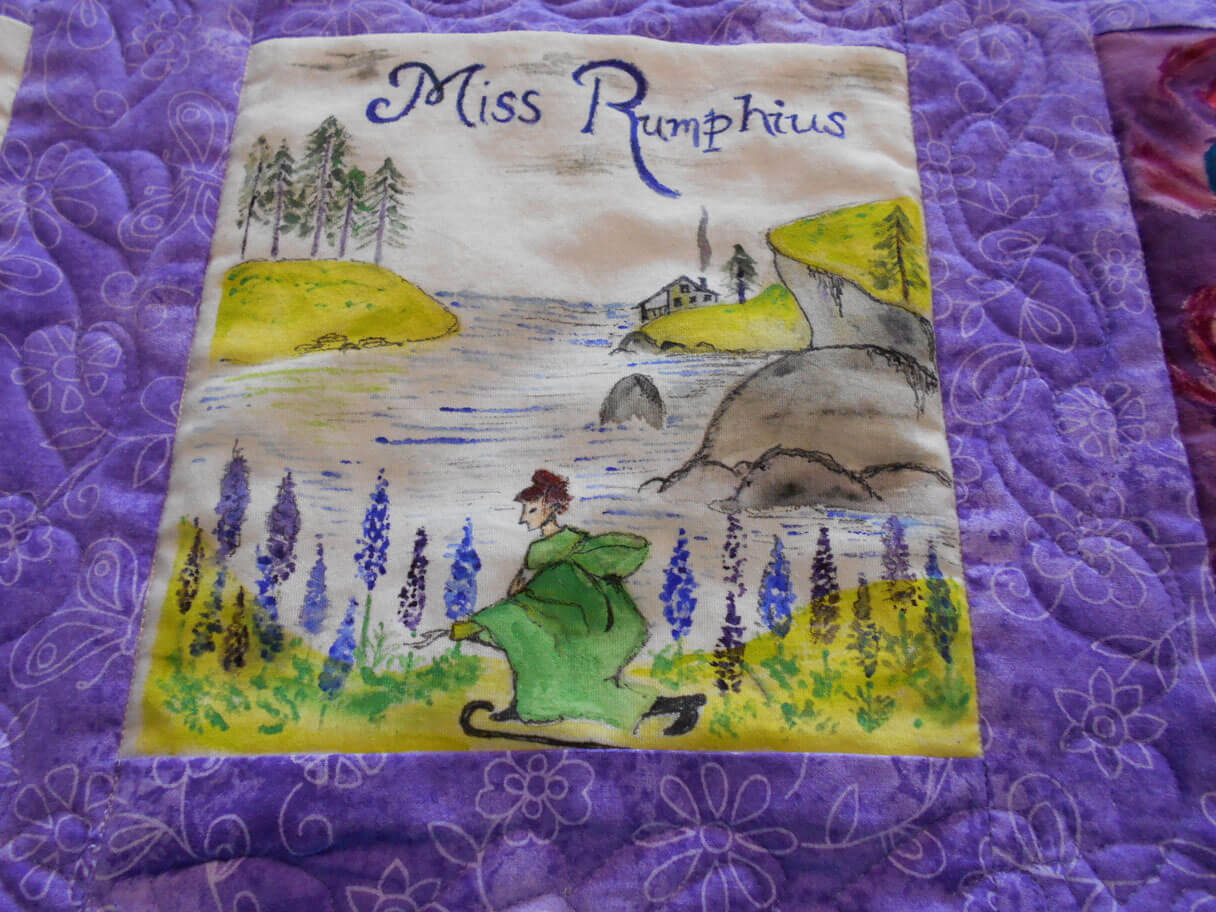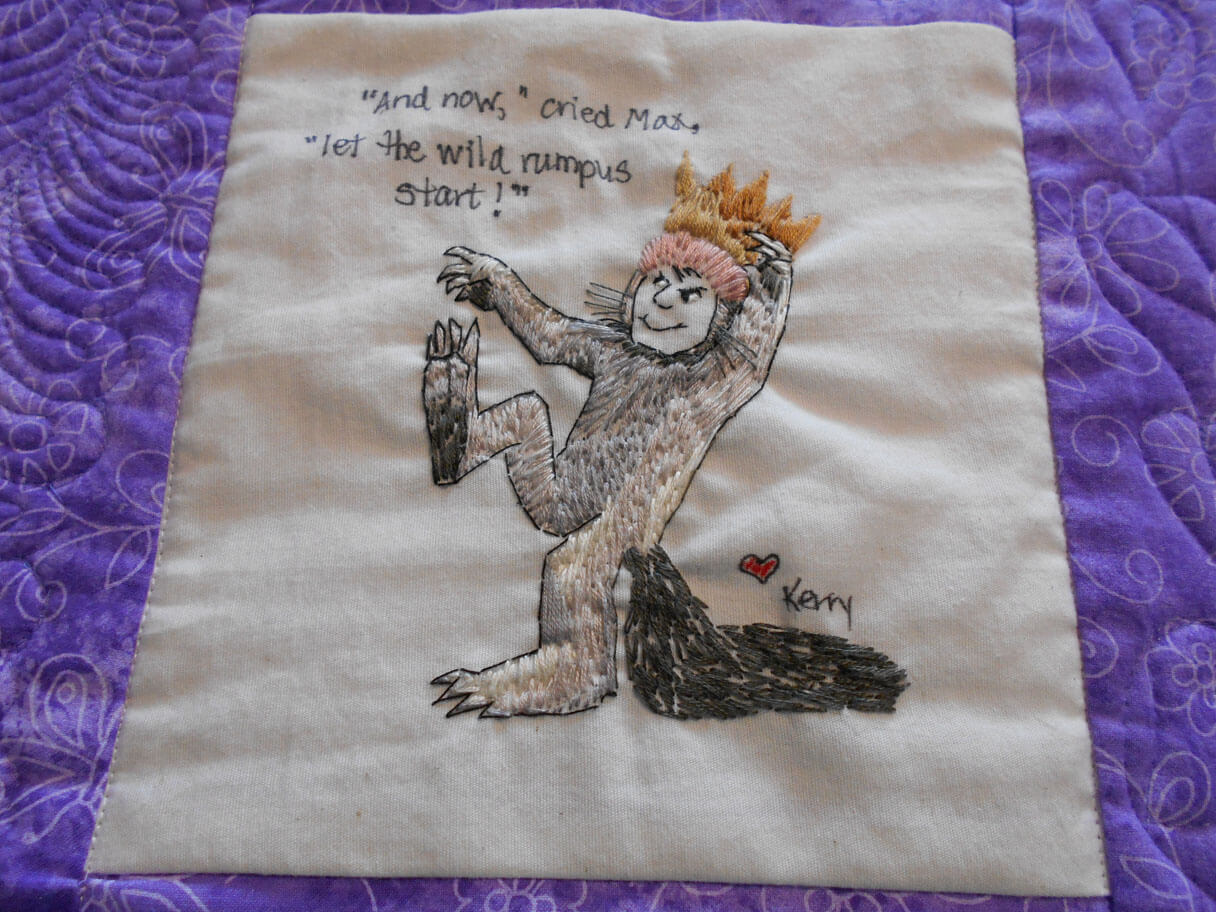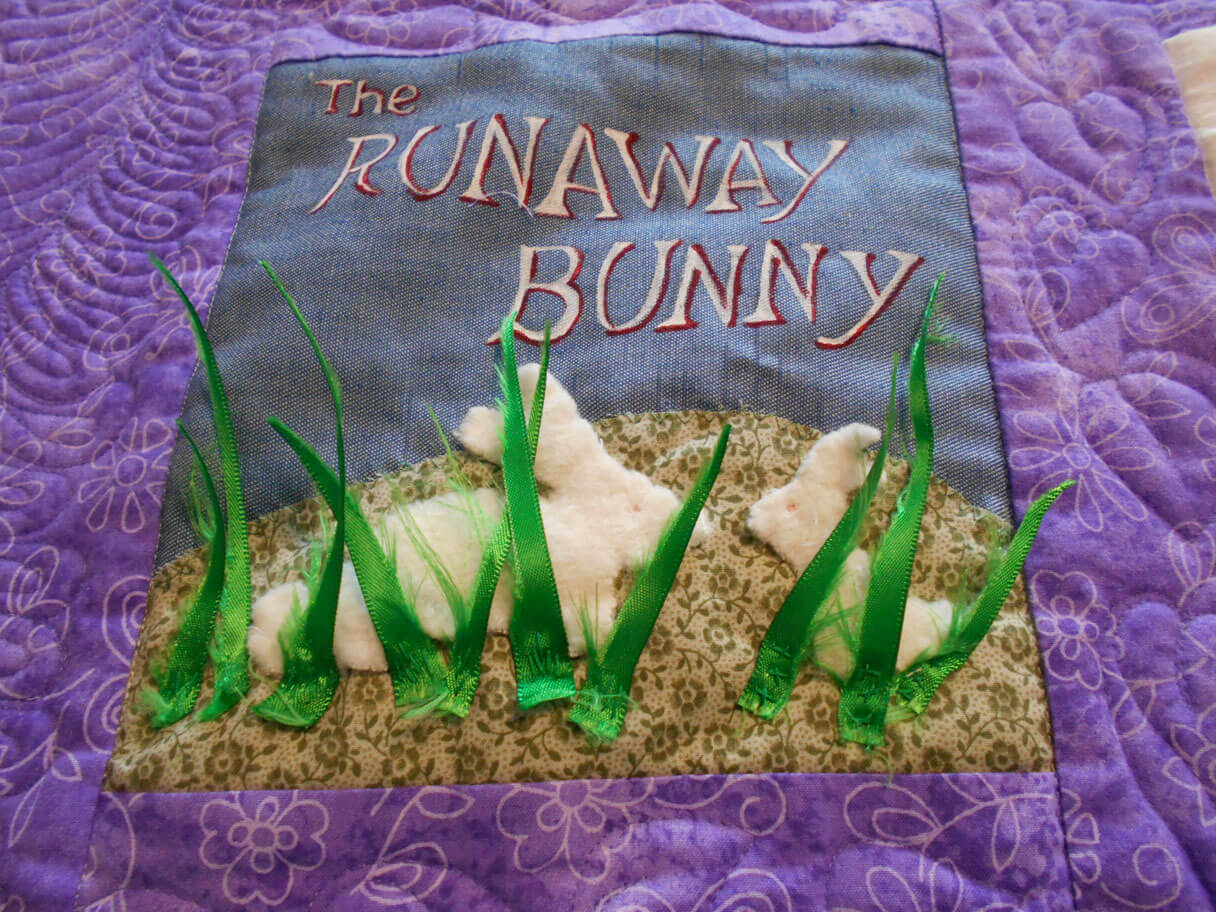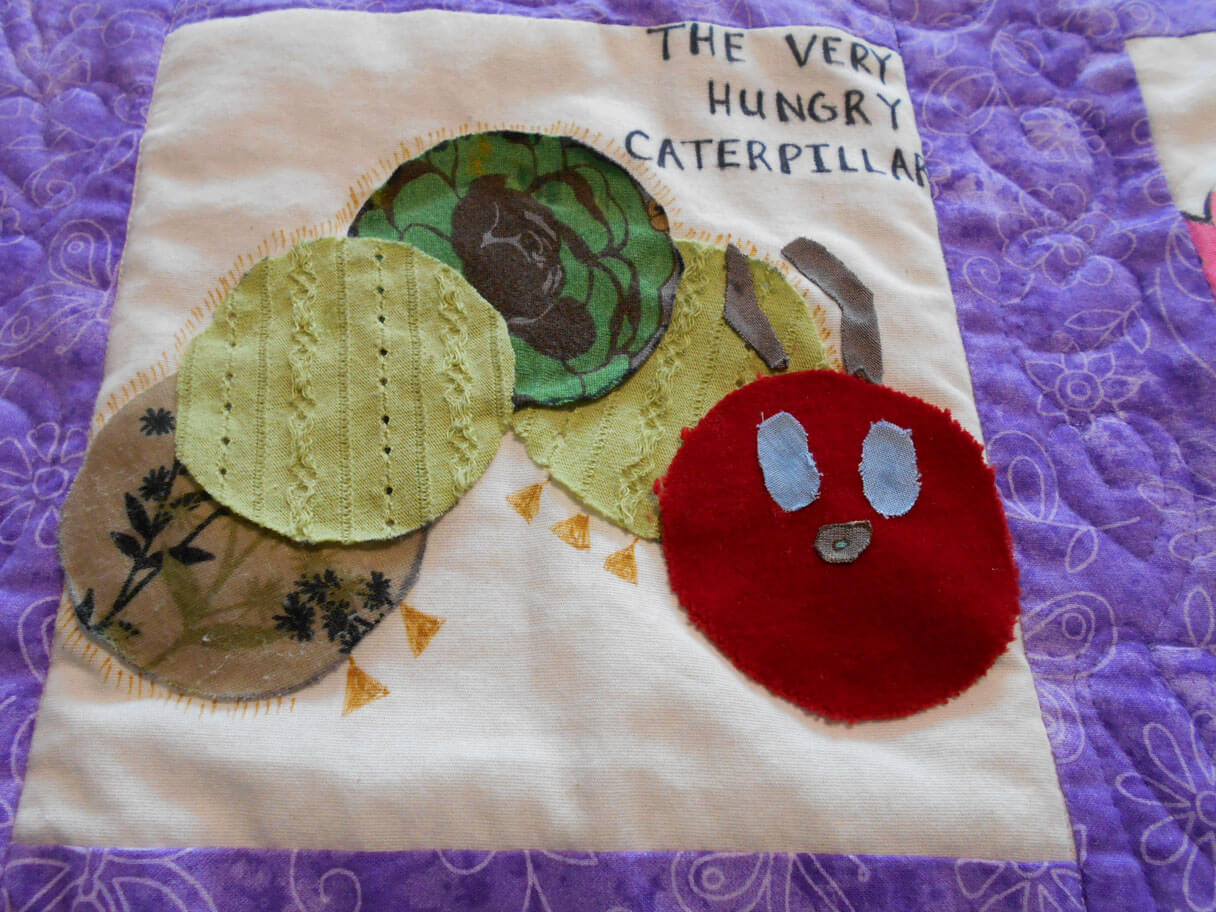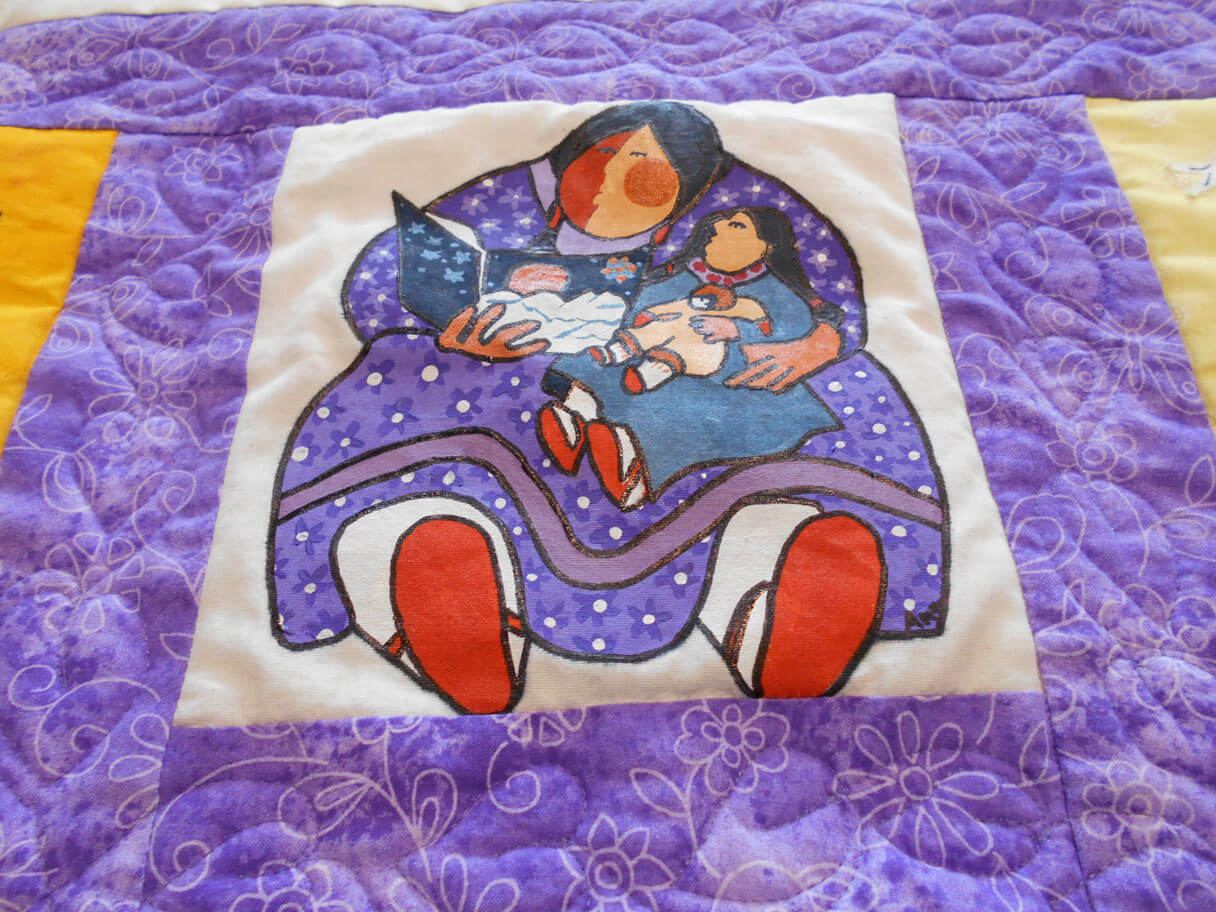 LOVE Patricia Pallaco!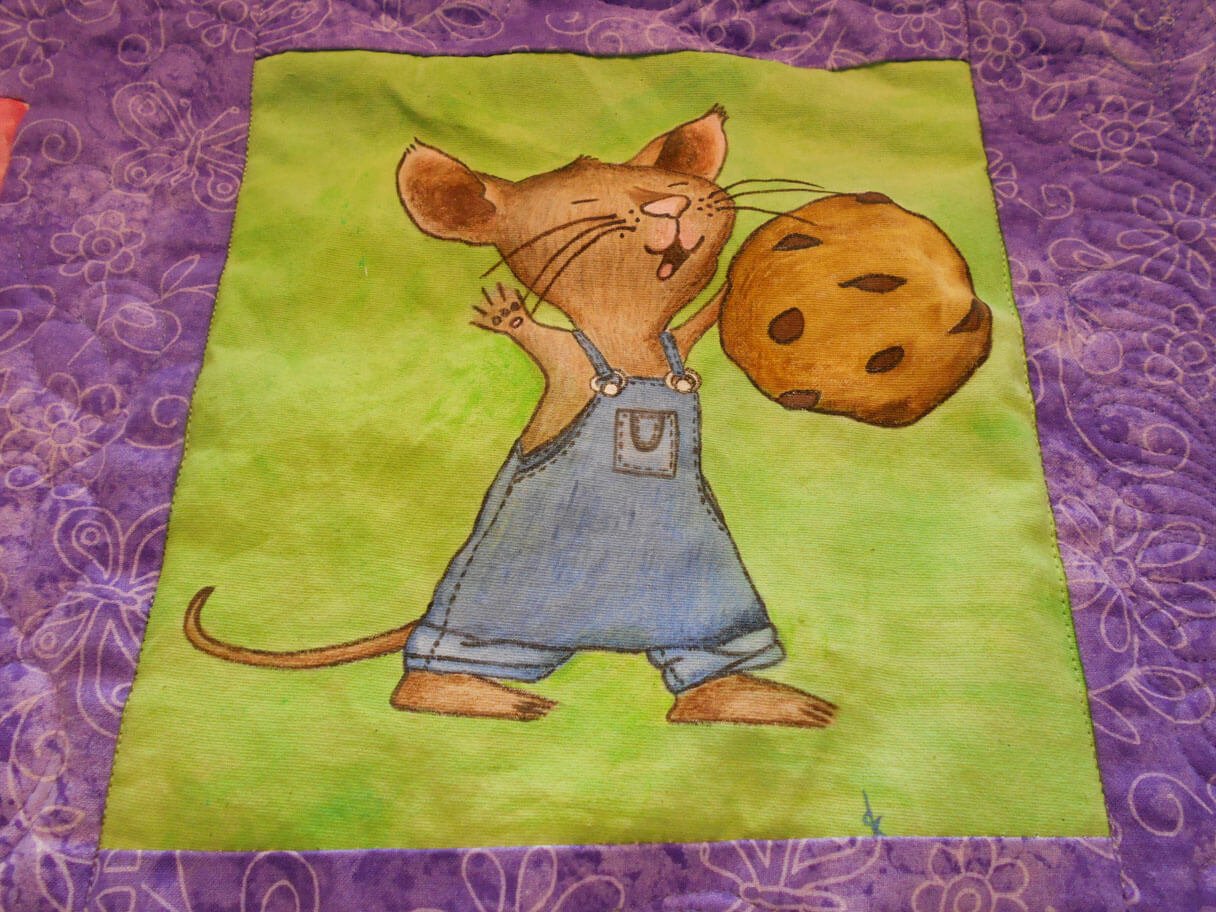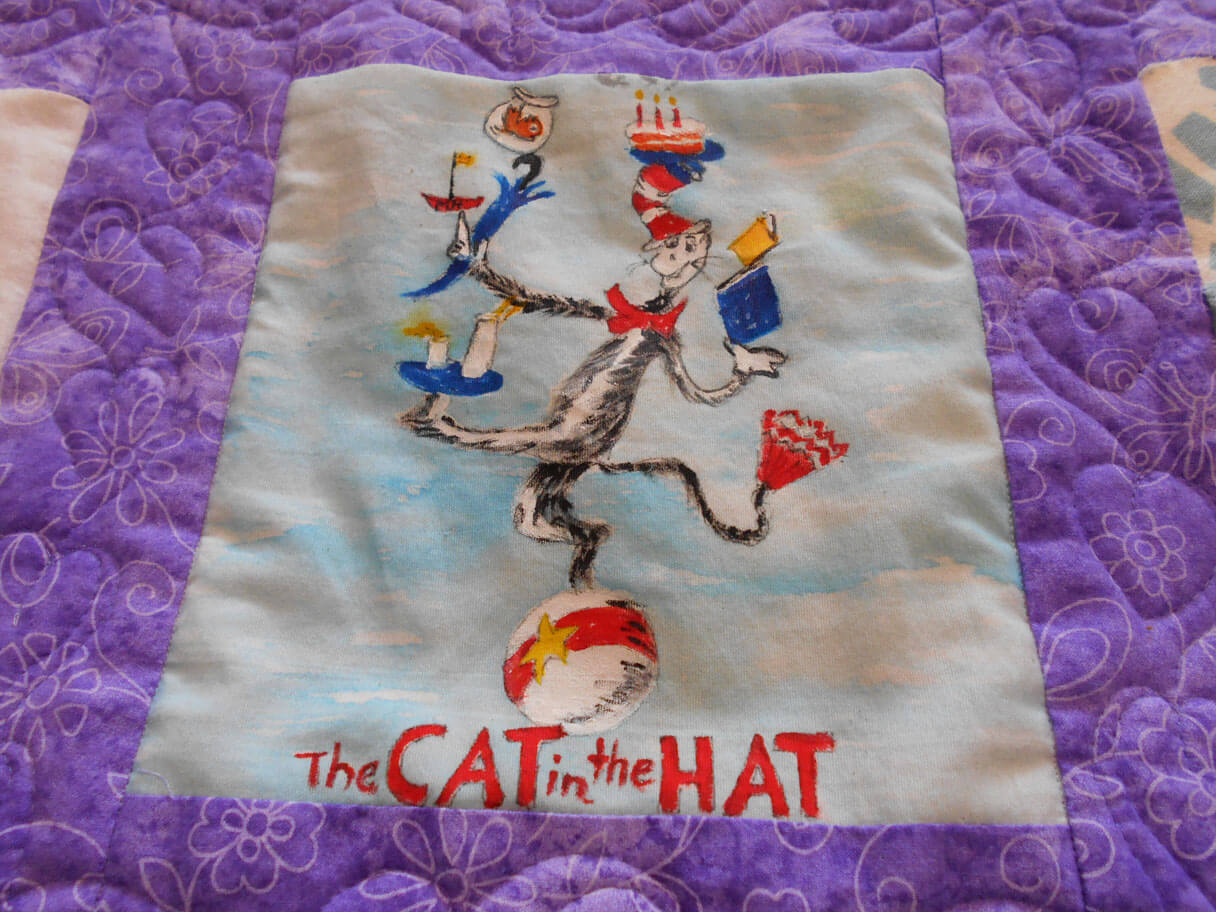 Two more baby quilts scheduled for the new year….prolific bunch at Camels Hump Middle School!
A good friend made a "science fiction" quilt for her son – a gamer, doctoral student, and avid reader. It was SO MUCH fun helping in the process, from using spray basting, to zigzagging quotes, to creating the dragon (a "must-have in this quilt). It hangs from a curtain rod that is very "Lord of the Rings" in design. I was responsible for the machine quilting of dozens of galaxies within the quilt. The dragon has a lot of marbled fabric within it, and it works so well! Kathy did an amazing job. Teeth, flame, wings, and horns all crafted from marbled fabrics. Hubby Dave did the design for the pattern, Kathy did the contruction with vinyl and a few other fabrics.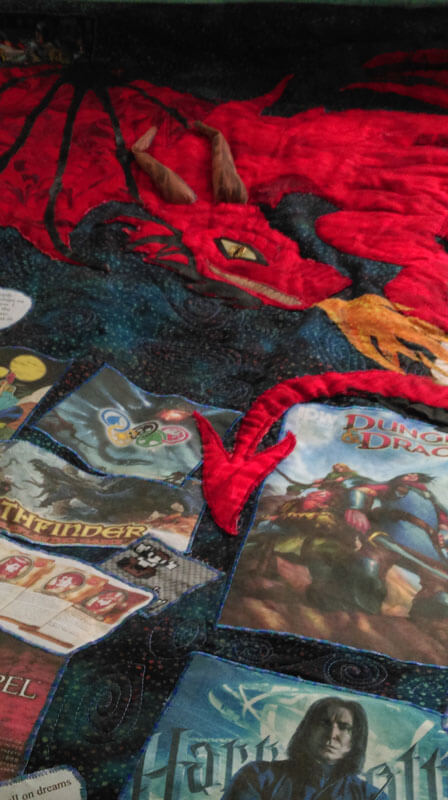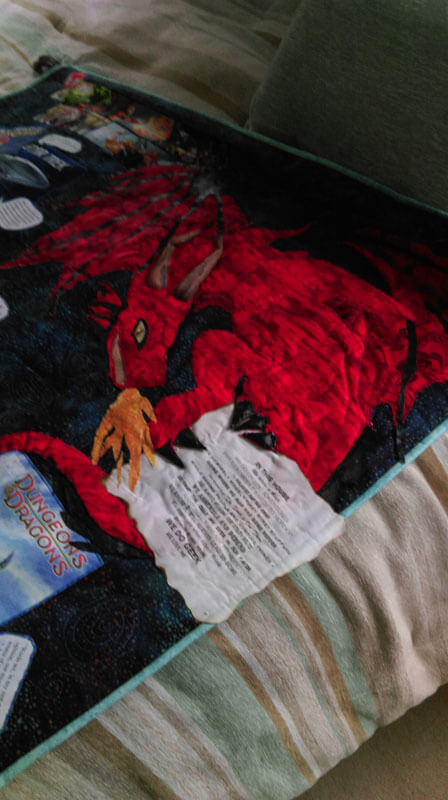 The last heavy sewing/quilting happened when my friend Kathy wanted to recreate a marbled wall hanging of ours that one of her daughters loved. Sure…..to find she wanted it reversible…and a few other changes….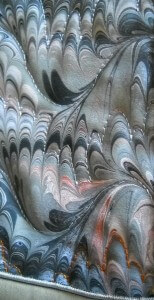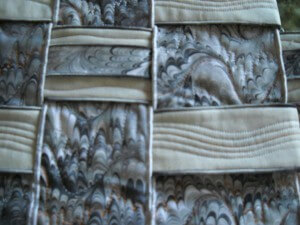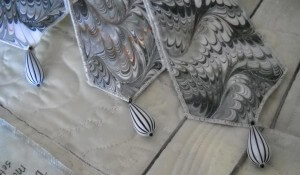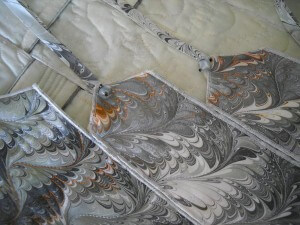 The story of the original piece is here.
I don't have any finished pics at this point – just an in-progress. Oh, did I forget to mention she wanted one for each daughter? Different colors for reversible? Different quilting patterns? It really was a lot of fun, and it challenged me to revisit a reversible binding….but I made Kathy do all the hand-stitching……
A close-up of in-progress……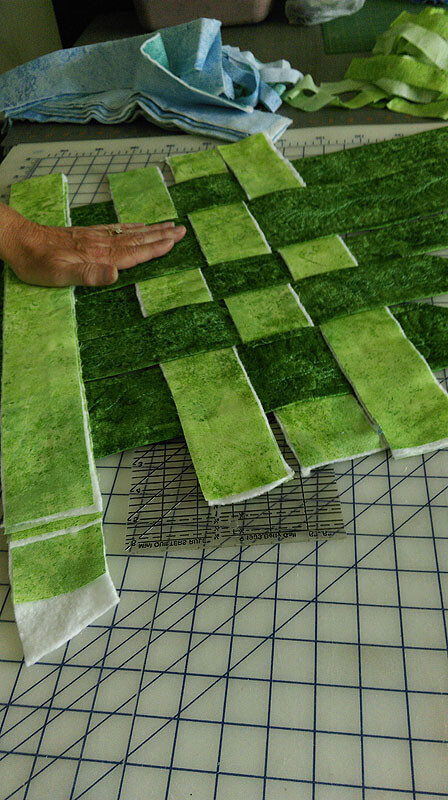 Can't wait for pictures of both the blues and the greens!
The year started with this commission: The Arroyo –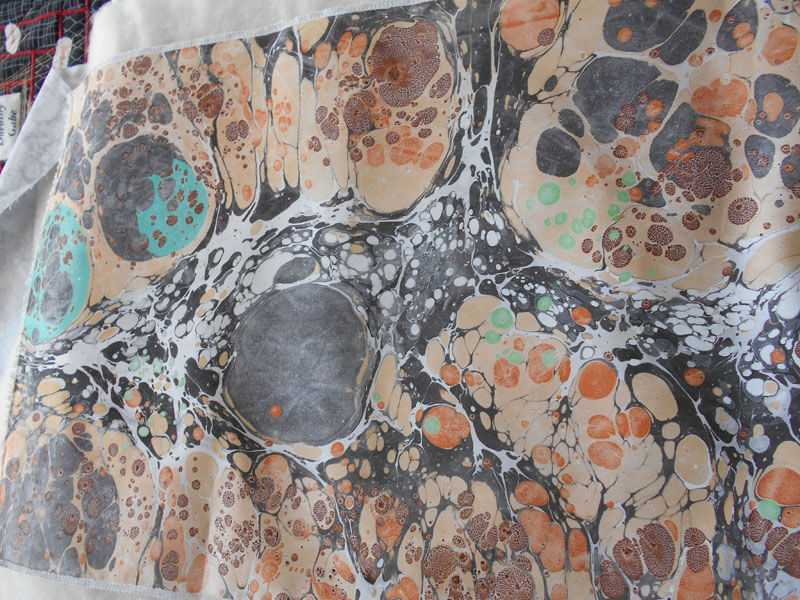 …and we're not done for the year!!