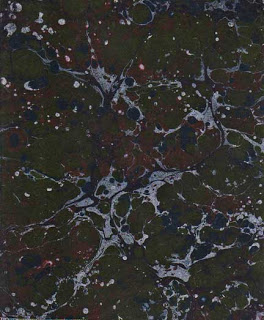 For being out of commission for a good chunk of last week, I am pleased to say the momentum is continuing. The quilt is done and I hope to post pics soon. I've rescheduled our artist group for August, set up the Etsy store, and did some new marbling. The pic to the left is a traditional stone pattern that FINALLY looks like a piece of marble. We have tried for years to do this, and now with the new paints from Galen Berry, we are having success. This design is on a piece of black cotton, so all the colors are subdued. In good like it looks like an expensive piece of marble countertop. I've already tried experimenting with Photoshop, and this should make a good background piece for other work.
The Etsy store took time, but I am hoping it will begin to move a few things. I have started a list of new things to marble and put just in the Etsy store. I want to continue my Geode series, and I think this might be a good outlet for small pieces as gifts.
Nothing new on Cafe Press this week – I will be making new changes for next week – have some new designs to start with.
I am going to attempt to dye fabric this week, and then marble it and see what happens. I also want to marble some more paper for people who like collage. And – ta-da – after watching numerous videos of Turkish masters marbling, I have attempted with some success to create marbled flowers right in the tray. As I do more, I will post the results. There's still a LOONNGGGG way to go to be good, but I want to practice them for some other commissioned work.
Goals for this week:
* maintain the blog
* get pics up for Brenda (weaver) and Yvonna (clay artist)
* check on December show
* update Cafe Press
* get started on Operculum store for CafePress
I hope everyone has a great art-filled week!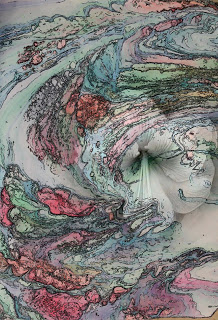 It has been a rough week. I haven't even read other blogs since getting home from the hospital – with still no answers. It's none of the big stuff, so I am very grateful for that. But…no trip to Colorado for the artist reception for Fabric of Legacies. I am bummed with not being able to do more traveling this summer. Right now I have to focus on getting my strength back for when school starts again in mid-August.
But I did get some time to work today on Photoshop. I chose another tutorial, this one working with colors and a filter with text to develop an interesting background. I got the basic idea, as you can see here.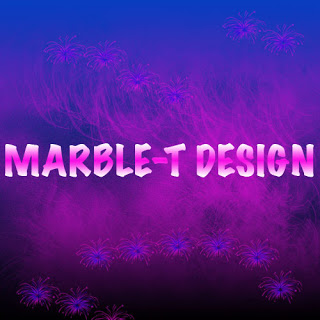 This is okay – nothing great, but it was helpful in learning more about layers and gradients. In case you're wondering, Marble-T Design is the name of our business.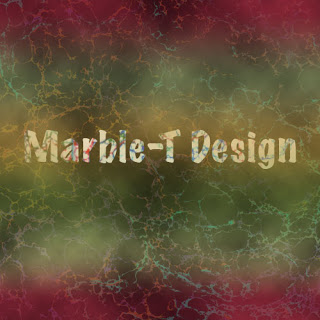 With this one, I played around with the gradients and added the Italian vein marbled pattern. The overall effect is one of marble – I like how it came out.
This third one is so-so – nothing spectacular in the background, but I was very happy with the way the letters came out. I used the Italian vein pattern to fill the letters.I tried for YEARS to fill text and could never figure it out – finally!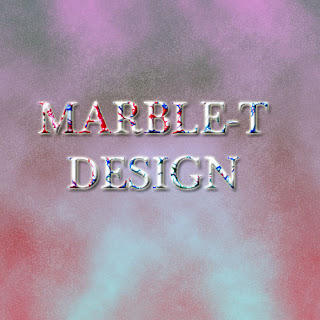 I took the background from the third one and added the turtle – did a lot of blending and playing around – couldn't tell ya how it did the last part of the turtle, but I do like it! This has potential for the Garden Fantasy series.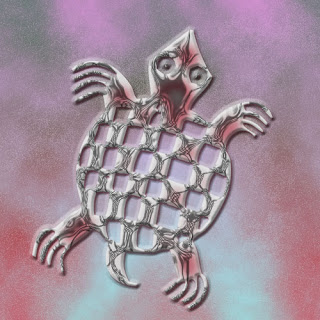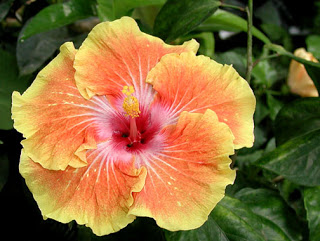 I'm still playing with blending and filters and gradients. This is one of my favorite photos. This is the original, taken at the butterfly exhibit at the Tucson Botanical gardens. It's a beautiful flower, just as it is. I like using the photos just to learn more of the techniques in Photoshop.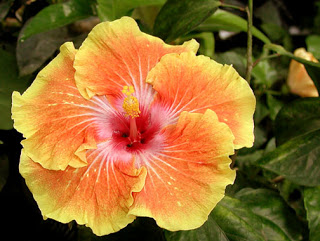 This is with a basic lighting adjustment, trying to lighten the leaves in the background. I have started focusing more on backgrounds and cropping, trying different filters to make the background more interesting.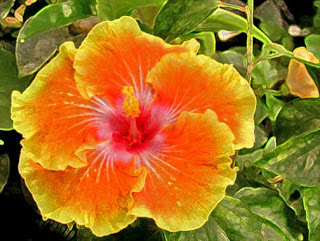 With this I tried a filter just for the background, trying to add more interest to the background leaves. I also tried a color balance to accentuate the orange and yellow of the petals. Keep in mind I can turn any of these layers on and over at any time for different effects.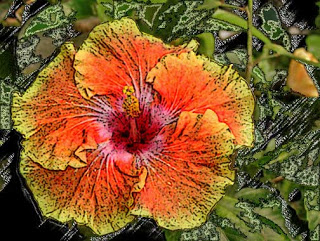 This is with a couple of filters to the background. I am practicing with the lasso tool and was able to put the flower itself on a separate layer and then work with the layer effects.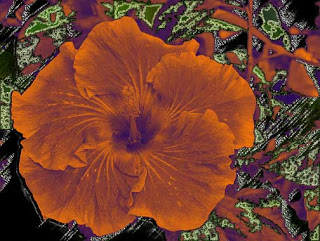 More playing with filters and gradients, going for an "other-worldly" look.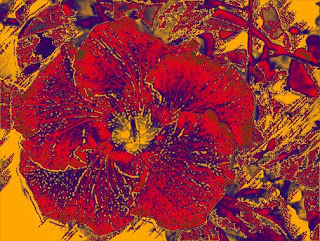 This would make really great fabric!
Let me know what you think – anything in particular that you like in Photoshop?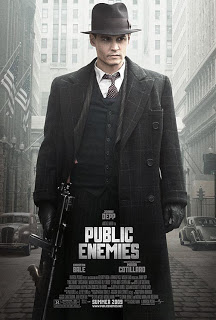 This seems to be a good summer for movies. Last summer I think we only saw one or two – nothing seemed really exciting. This summer so far it's been great. Saw Public Enemies today – Johnny Depp was great (I remember him getting his start in 21 Jump Street – THAT was a while ago!). Depp was definitely no Jack Sparrow in this one. This was more an interesting look (I thought) at Hoover and the beginning of the FBI than of Dillinger.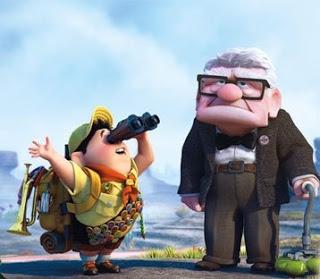 I loved Up – great story, some wonderful humor, and I love what's happening in animation these days. The beginning was surprisingly sad and haunting, but the development of Carl throughout the movie was wonderful to see. "Squirrel!"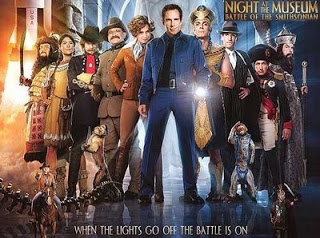 As someone who absolutely loves the Smithsonian (all of them), this was great! The use of computer-generated images was pretty flawless. I thought the bit with Archie Bunker's chair was a nice send-up. A few "fast and loose" with history, but who cares? Previews of the new Amelia Earhart movie look very good.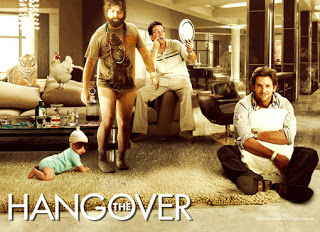 I don't normally go to these "guy buddy" flicks, but this one was hysterically funny! One thing after another – and then trying to piece it all together. I didn't particularly care for Mike Tyson – somehow Wayne Newton might have been funnier, but hey, the whole premise is just too funny – and probably closer to some reality than we care to know! What happens in Vegas, baby…..
(image credits:
wearemoviegeeks.com/wp-content/
marbledmusings.com/2bp/_UI0QUQnKXKk/Sj-pU5aRVeI/AAAAAAAAAig/N3LyD2RYMME/s400/up-movie-1.jpg
thecinemapost.com/wp-content/uploads/2009/05/the-hangover.jpg
mannythemovieguy.com/images/night_at_the_museum_2_movie_review.jpg)


I am finally seeing the end of this quilt! You can go here to see the early photos and an explanation of the design. I got the first side border on, with help from hubby to hold all the bulk.
I hate hand-sewing, even though I enjoy hand-quilting. For each of the sections of this quilt, once they were machine-quilted, I sewed on the piece, and then hand-stitched the "hem" on the other side. This is the part that is taking forever! You can see what I mean here.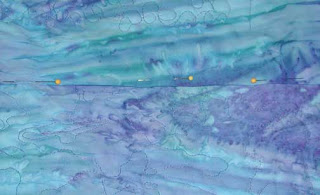 This is a shot of the back. There is a huge amount of quilting in each of these sections. From this, the two side panels will be added, and the quilt will be done. Then I'll have a pic of the front.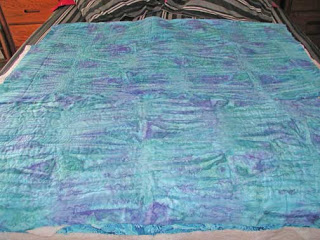 The borders have been easier to do. They can be adjusted, depending on the bed size. I broke up the main fabric, with the checkerboard strip, and it ties together the major colors in the quilt. I am doing the binding as I go, for two reasons. One – there's a lot of quilt, and doing it in sections is easier. Two, I am machine stitching the binding on completely – I can't handle that many yards of hand-stitching!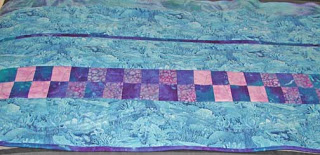 Stay tuned for final pics!


This time last year I was recovering from eye surgery and complications, turning a major birthday, and two weeks away from blood clots in my lung and leg. Not a good summer. As mortality rears its ugly head, I've been reflecting on a bunch of the good things I have done in my life.
* Married my amazing hubby Dean – 33 years this June. It never gets old, much to the amazement of my 9th graders, who can't understand why I'm not bored.
* Walked on the Great Wall of China – the only out-of-US traveling I have done, but one of the major places I wanted to go. I need to scan some of the pics from 30 years ago. It was an amazing month, from Hong Kong to Beijing (Peking at the time), including hearing the war sounds at the time from the China-Viet Nam clash.
* Lived in Hawaii for my first 3 years of teaching. Great mentors, wonderful memories, some of the "old" Hawaii. O'ahu's pali, Waikiki, hiking Diamond Head, a semester at the East West Center, driving the back side of Haleakala, swimming in the Seven Pools, visiting Lindburgh's grave, Maui's pali – there are so many memories!
* Taught history, language arts, math, earth science, writing – took me a long time to realize teaching was what I was meant to do. I'm thankful for all the students in my life. I loved teaching AP US History, almost as much as teaching algebra.
* Started a non-profit learning center that helped over 3000 students. Nearly went broke personally, but we did good work during those three years.
* Charter member of Maui Community Theater – loved the theater and even more loved directing all my students in Peter Pan, Music Man, Oliver, Portraits, Willy Wonka, Bye Bye Birdie. Thank you, Marie, for the vocal class – did my first vocal recital at 42.
* Marbling and exploring my artistic soul. Reading, writing, quilting – all the wonderful "down time" activities I can enjoy.
* Haunting museums. Loved the week in DC just rambling through the Smithsonian. If there's a museum in my travels, I'm there.
* My long-time friends, and my new close friends. We should all be so lucky. I have a second family of great people.
* Got to thank the teachers that made me: Joan Daniels, Tom Higgins, Elias Tobias, Fred Stevenson.

Yards of binding today, one side panel is completed, binding on it, reading to be added to the body of the quilt. I can actually see the end in sight. Love how the side panels are working. Pictures hopefully on Wednesday.
Met with Brenda on Friday. She's a weaver, and oh my goodness, her scarves are amazing – so soft, like lacework. We stopped by and saw her loom – huge! One of the things we decided, since we always seem to get so inspired when we get together for coffee, is to start a support group for ourselves. So next Monday we will meet at Beyond Bread – Alison, who is a jewelry designer; Brenda the weaver/dyer; Yvonna the potter (who doesn't know it yet); Suzan the quilter and digital artist; Dean the marbler, Linda the quilter and digital artist; and Richard, a silk artist.
Mostly we want show and tell, info on marketing, possible shows, and lots of good thoughts to keep us motivated. We'll stay very informal to start with and we'll see where things go.
In terms of overall marketing, the second week of Saturday Specials is up for Cafe Press. I'll change items and designs before leaving for Colorado. I am trying to set up a Cafe Press store for a friend, with her amazing photography of tide pools. I hope to work on that this week. And – ordered Procion dyes from Dharma that should arrive this week, so I can start trying to dye fabric – using Color by Accident by Ann Johnson. Hoping to dye and then marble and see what happens. Mostly I think I'll just have fun!
Some vacation pics from San Diego…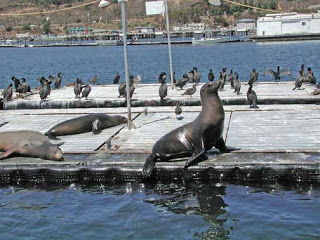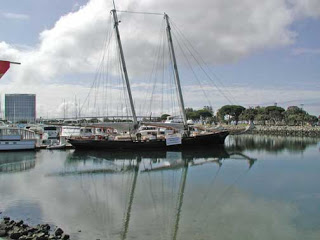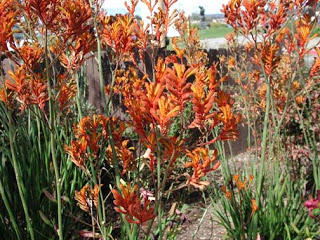 This is turning out to be an unsettling month. Friends and relatives just keep dieing on us. I'm sorry to see Farah go because she was battling so hard. But MJ? No way. Never cared for his music or his weirdo life.
But closer to home, a good friend and photographer died of a heart attack in his sleep. Our age, incredibly talented, and just gone. And then today my cousin (whom I reconnected with on Facebook) called to tell me her mom, my cousin, died during the night. Ginny had spent most of June with Barb, and I had a chance to talk with Ginny after more than 10 years. I am so glad Barb had the time with her and I had a chance to reconnect.
This getting closer to mortality is no fun at all. But on the other hand, I reconnected with a friend from elementary school, whom I haven't seen since we were sophomores in high school. I have always felt there was unfinished business with my hometown in South Jersey. Now perhaps I have a chance to answer some friend questions.
Kinda morbid, but that's where I am right now, almost afraid to answer the phone or read email. I hope I get the chance to retire and still have time for travel with hubby. I am going to check with state retirement and see if I can go in four years, as opposed waiting for five years.
More quilting today and tomorrow, and if things go well, a "final fitting" on the bed before binding goes on….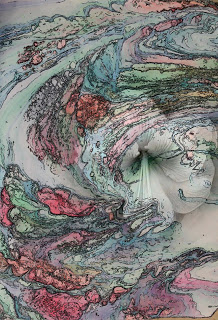 This is a variation of one of our earlier images, with just a different gradient. I really like the way this image works, and there are so many cool variations of this. The background is a piece of marbled fabric, "deconstructed" – which I take to mean being brought to a basic line drawing, and then manipulating from there. This is a new item available this week in Cafe Press.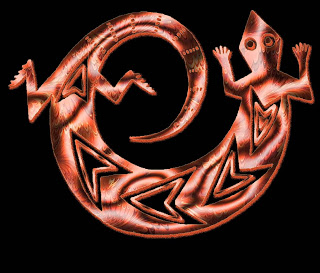 I love my gecko. You can read here about its development. I am ordering one of these bags – I want to carry this image with me, as I am quite fond of it!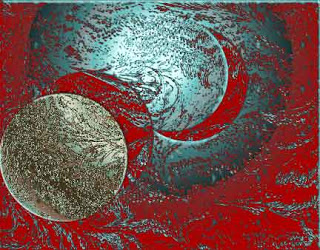 You've seen the moon images before. Once again, I took a piece of fabric and deconstructed it in Photoshop until I had a line drawing. Then it was gradient after gradient, cutting some shapes and moving them. I learned a lot created this image. I've added it as a magnet.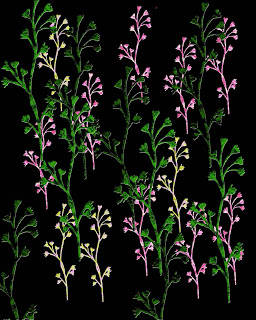 I want to try some posters, because I think some of these images would be fabulous "living room" art. This is another example of marbled fabric being used within the plant shapes themselves.
Thinking about these? Think of all your friends and relatives who don't "need" anything, but would enjoy something totally different.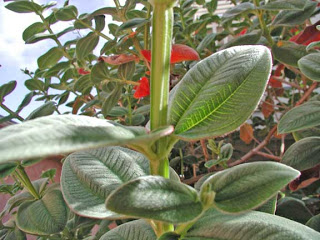 One of the more interesting plants we saw in San Diego is this tree/bush – great green leaves that were VERY fuzzy, and stalks that were perfectly cubed – really unique – and if you look closely in this photo, you can see the stalk. The only adjustment I made with Photoshop was to lighten some of the shadows (the shadow/highlight adjustment feature, which works almost every time).
I have been experimenting with blending modes and finding some very interesting effects. The first picture is a photo of a palo verde tree. It's pretty true to what it looks like in the backyard during spring blooming.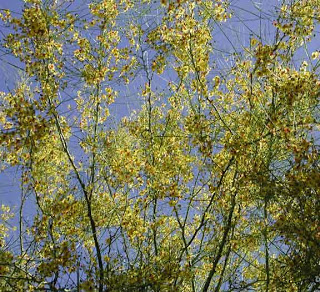 Now I added my first gradient layer and then played with the blending sliders. This is the copper/bronze gradient that I like, and I reduced the opacity in the blending mode – kind of a nice metallic effect.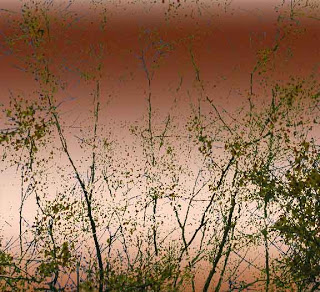 This next one changes the angle of the gradient and allows more of the original photo to come through. I like the blue effect that shows.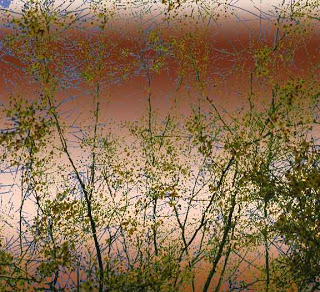 This next is a gray gradient, and it gives a foggy appearance to the trees.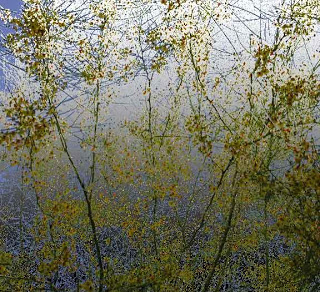 With this, I opted to try a patterned layer, based on a piece of marbled fabric. The fabric is originally orange, but with changing the size and adjusting the gradient, I got a "Northern Lights" effect. This one has potential, I think.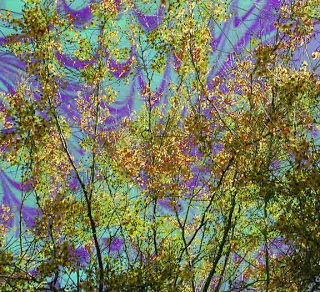 This last is my favorite, and I think has a potential "wow" factor. I need to redo it and blur some of the pattern lines so you can't see the repeating lines. This is "Sunset," and I really like how it worked.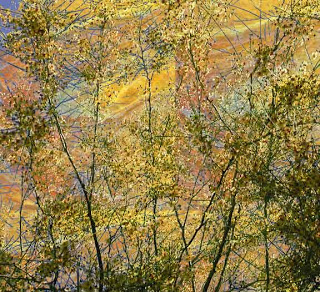 Gonna try something new this weekend!
All photos copyright by the artist – write and ask for permission!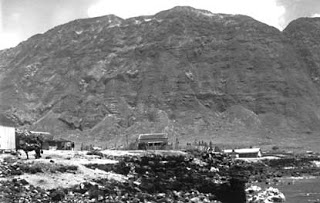 One of the great things about summer vacation for me is the ability to read whenever and how long I want. "Moloka'i" is an absolutely amazing book – I started it Sunday morning, and finished it at 11 that night, with time off for Battlestar Gallactica and Hangover (hilarious, by the way). This is a beautiful book, I think even more so for me because of living in Hawaii. This is the story of Rachel, a seven-year-old when she is diagnosed with leprosy and sent to Moloka'i. There are wonderful descriptions of Old Honolulu, the death of King Kalakaua, the deposing of the queen, the horrible conditions at Kalaupapa, and wonderful, old Maui. You really become invested in these characters – from Rachel to her Uncle Pono, to Sister Catherine, to husband Kenji, to a brief appearance by Father Damien.
I spent my first three years as a teacher on Maui, and in the early 70's you got a glimpse of what Old Hawaii might have looked like. I did the road to Hana on the back of a motorcyle before the road was paved. I strolled the beaches in Kihei before the hotels took over all the land. I've driven the Maui pali slightly drunk, and the description of the old road makes me realize how lucky I was to make it home. I've toured Iolani Palace. Standing on the Pali on O'ahu is an amazing experience for its beauty.
The first photo is Kalaupapa in the early 1900s. Then the road to Hana, with all its switchbacks. The last is typical of the houses I lived in when teaching in the 70s.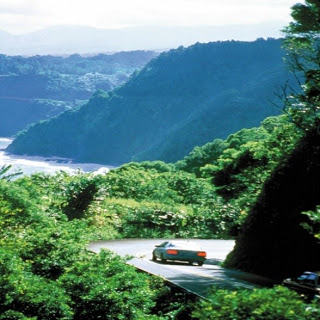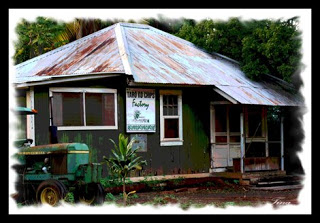 Bottom Line – an amazing wonderful thoughtful, romantic, tragic book. Photos from Google images.

No pic today because I don't have access to my computer, but OMG – San Diego is AMAZING!! When we were here 9 years ago, we were booked too far out of town, had to navigate the traffic all by ourselves, and were generally frustrated having to find parking on our own. So THIS time we did it differently – lots of on-line reading to make arrangements…so here goes!
* The weather! Amazing, a little drizzle, nice and cool, plenty of sun – PERFECT!
* The trolly tour – great to see San Diego this way, lots of info, great guides, on and off where we want. trustedtours.com
* The Sea Lion tour – an amphibious boat – drove through SD for 15 minutes to Shelter Island, entered the water, and then even more fun began. Navy Seals checking us out, as it turns out two nuclear subs were being towed to sea – the boat was wanred not to get too close to certain areas – but we got great photos! F-18 Hornet landing, lots of sea lions, including a baby just born, and dolphins jumping to commands, as they are being trained by the Navy in the Bay.
* Lunch at the Harbor House in Seaport Village, and wandering around, drooling at the water.
* Coronado Island, especially the BEACH! I haven't seen ocean in 8 years!
* Convention Center – HUGE!!!!!!! Tucson is such a one-horse town, compared to SD….
* Seeing Balboa Park – goind museum hopping tomorrow – Da Vinci at Air and Space.
* Shopping at Old Town – really had to hang on to the credit card – but there is a metal sculpture with our name on it…bought ceramic vegetables for outside the house – been wanting them for years.
* Beautiful views of water!
* Very impressed with history and planning in San Diego – other cities could learn a lot. We will definitely be back!


Even with being sick for three weeks, I still feel like I am accomplishing more this summer – in fact since March – than in a very long time. Two shows entered, accepted, sent out, and I'm going to attend the opening reception for Fabric of Legacies in Ft. Collins, Colorado on July 10. This will be the first time for attending a reception for my work, so I am excited. IF you know of something to see from Denver north, especially if fiber-related (like who's at the Rocky Mountain Quilt Museum), please let me know.
For this week, I am concentrating on San Diego and art galleries in the area. This has really become an enjoyable "artist date" with hubby – finding new galleries and just enjoying the art. I love seeing unusual art, especially if it involves fiber and embellishment.
I did get the Cafe Press store started as part of Saturday Specials, with the first entry over the weekend. I am slowly exploring options for selling digital work, and perhaps fiber on down the road, as I get more done with revamping the website. In fact, that should probably be a goal for the next two weeks – website needs.
* slide show for the opening page of selected works
* garden fantasy page set up with options for ordering
* digital marbling [age set up with options for ordering
* check all existing links and respond to requests for new links (I am very late on that!)
I do have a lot of new work to get up on the site, so there's the big goal for the next two weeks. Pics of San Diego to follow!


A few random thoughts for today, a nice almost too hot Sunday in the desert. Anne of El Milagro Studio posted this week about looking large and looking small, which reminded me about wabi-sabi, which loosely translated is looking for the beauty in small things. I knew I had written about this before, so I went looking (so THAT'S why we put labels on posts!), and here is the link to a two-year-old post, after a trip to Flagstaff. I still find it fascinating that a passing tourist commented on the drawing and knew it was an example of wabi-sabi.
I am playing with blending modes in Photoshop, something I stumbled on in the tutorials through NAPP. This is a whole new way to look at blending and layers, and I have had fun with this. I'll post the results on Photoshop Friday. Oh, heck, here's a sample….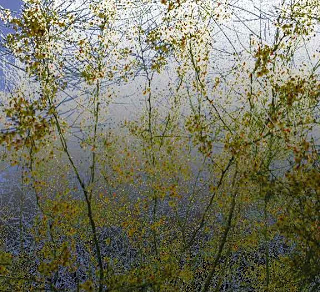 Getting ready to go to San Diego. Gotta tell ya, I am impressed with booking on line. Used to be we would take "pot luck" as we traveled, looking for a place to stay that seemed okay. Well, as age kicked in, now we need a frig for meds and decent beds. I've used a few online sites, but this time I really started to compare pics, rates, opinions from guests, free breakfasts, shuttles, and just what it was we wanted to do. Too much traffic for us to stay outside a city and drive in each day, especially as my eyesight doesn't catch signs and such as quickly.
Tomorrow cooler weather awaits!