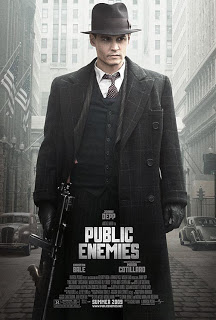 This seems to be a good summer for movies. Last summer I think we only saw one or two – nothing seemed really exciting. This summer so far it's been great. Saw Public Enemies today – Johnny Depp was great (I remember him getting his start in 21 Jump Street – THAT was a while ago!). Depp was definitely no Jack Sparrow in this one. This was more an interesting look (I thought) at Hoover and the beginning of the FBI than of Dillinger.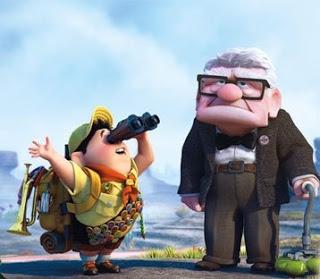 I loved Up – great story, some wonderful humor, and I love what's happening in animation these days. The beginning was surprisingly sad and haunting, but the development of Carl throughout the movie was wonderful to see. "Squirrel!"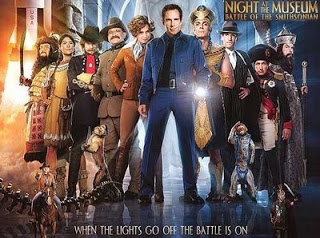 As someone who absolutely loves the Smithsonian (all of them), this was great! The use of computer-generated images was pretty flawless. I thought the bit with Archie Bunker's chair was a nice send-up. A few "fast and loose" with history, but who cares? Previews of the new Amelia Earhart movie look very good.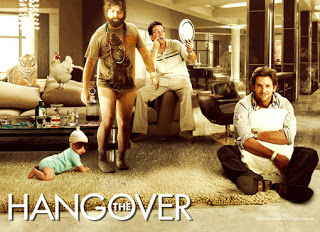 I don't normally go to these "guy buddy" flicks, but this one was hysterically funny! One thing after another – and then trying to piece it all together. I didn't particularly care for Mike Tyson – somehow Wayne Newton might have been funnier, but hey, the whole premise is just too funny – and probably closer to some reality than we care to know! What happens in Vegas, baby…..
(image credits:
wearemoviegeeks.com/wp-content/
marbledmusings.com/2bp/_UI0QUQnKXKk/Sj-pU5aRVeI/AAAAAAAAAig/N3LyD2RYMME/s400/up-movie-1.jpg
thecinemapost.com/wp-content/uploads/2009/05/the-hangover.jpg
mannythemovieguy.com/images/night_at_the_museum_2_movie_review.jpg)