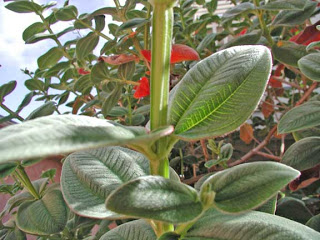 One of the more interesting plants we saw in San Diego is this tree/bush – great green leaves that were VERY fuzzy, and stalks that were perfectly cubed – really unique – and if you look closely in this photo, you can see the stalk. The only adjustment I made with Photoshop was to lighten some of the shadows (the shadow/highlight adjustment feature, which works almost every time).
I have been experimenting with blending modes and finding some very interesting effects. The first picture is a photo of a palo verde tree. It's pretty true to what it looks like in the backyard during spring blooming.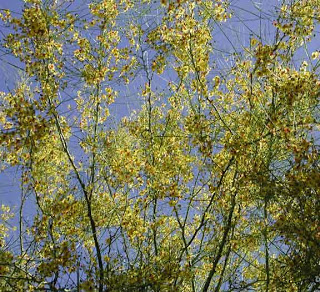 Now I added my first gradient layer and then played with the blending sliders. This is the copper/bronze gradient that I like, and I reduced the opacity in the blending mode – kind of a nice metallic effect.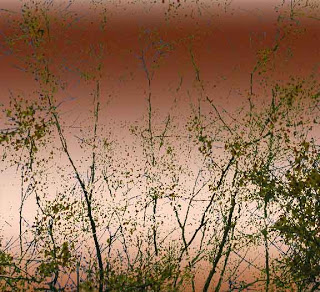 This next one changes the angle of the gradient and allows more of the original photo to come through. I like the blue effect that shows.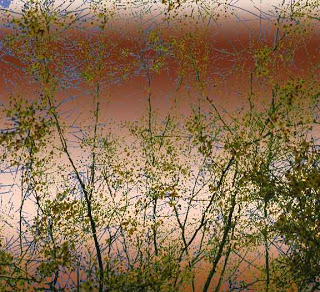 This next is a gray gradient, and it gives a foggy appearance to the trees.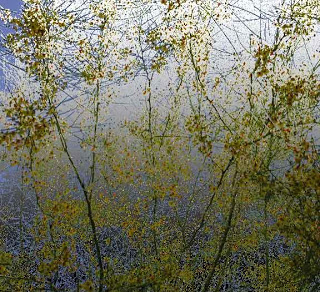 With this, I opted to try a patterned layer, based on a piece of marbled fabric. The fabric is originally orange, but with changing the size and adjusting the gradient, I got a "Northern Lights" effect. This one has potential, I think.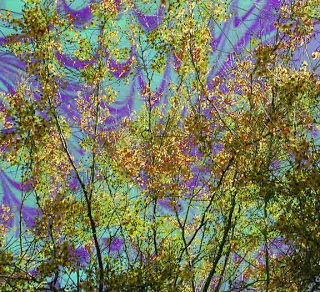 This last is my favorite, and I think has a potential "wow" factor. I need to redo it and blur some of the pattern lines so you can't see the repeating lines. This is "Sunset," and I really like how it worked.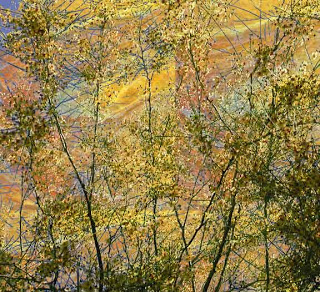 Gonna try something new this weekend!
All photos copyright by the artist – write and ask for permission!