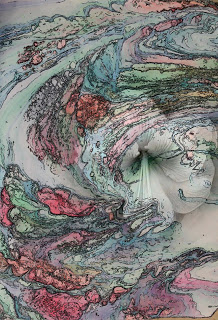 This is a variation of one of our earlier images, with just a different gradient. I really like the way this image works, and there are so many cool variations of this. The background is a piece of marbled fabric, "deconstructed" – which I take to mean being brought to a basic line drawing, and then manipulating from there. This is a new item available this week in Cafe Press.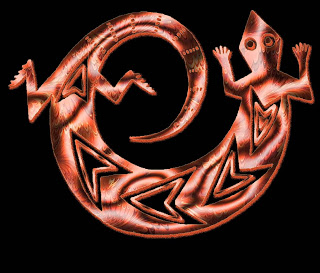 I love my gecko. You can read here about its development. I am ordering one of these bags – I want to carry this image with me, as I am quite fond of it!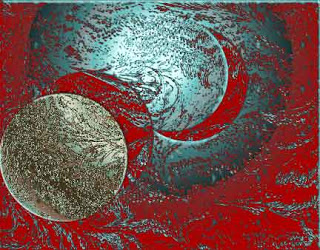 You've seen the moon images before. Once again, I took a piece of fabric and deconstructed it in Photoshop until I had a line drawing. Then it was gradient after gradient, cutting some shapes and moving them. I learned a lot created this image. I've added it as a magnet.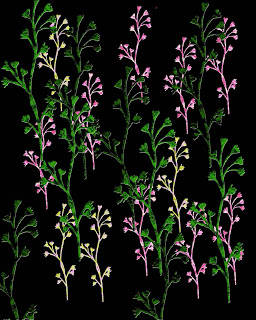 I want to try some posters, because I think some of these images would be fabulous "living room" art. This is another example of marbled fabric being used within the plant shapes themselves.
Thinking about these? Think of all your friends and relatives who don't "need" anything, but would enjoy something totally different.