Archive for the 'TAFA' Category

There is a really wonderful online gathering of artists involved in fiber – worldwide. It's The Textile and Fiber Arts List – TAFA, for short. I am trying to get to know more of our 400-plus members, and I thought I would share what I'm learning with you, on a more regularly basis. There is such an amazing wealth of talent on this list, and I'm pleased to be a member. Please enjoy these profiles, and don't hesitate to visit their websites and immerse yourselves in wonderful textile art. You can view the first installment of our tour here.

"I've been weaving since I was eight years old and studied weaving at high school, gaining an "A" and "O" Level in Weaving.
Most of my life I've woven for myself, friends and family, but after attending Bradford College, in the UK, to study Hand Woven Textile Design, I set up Alison Yule Textiles and have been designing and hand weaving bespoke fabrics for interiors and fashion.
Since 1983 I've been teaching an evening class in weaving spinning and dyeing and running workshops across the UK for large and small groups as well as one to one Masterclass sessions.
My work has won awards with Bradford Textile Society, and I've won awards from the Arts Council and Design Factory. I've been selected to exhibit at galleries across the UK and in Paris and have been selected to exhibit at 100% Design in London for 4 consecutive years, as well as at Maison et Objet in Paris.
I 2006 I co-authored Creative Spinning with Jane Deane which was published by Gaia in October 2007. Alison Yule Textiles

"There is an inherent ethereal quality working on paper, especially rice paper. It's unpredictable nature; fragile yet resilient lends an intuitive nature to my work. Examining our natural world, I look at the fractals in a leaf's structure to the branching of a tree in the dead of winter. Other influences in my work come from the ethnographic textiles of Asia. Their simple geometric shapes are often a meditation on nature. Having spent many years in Asia working with remote tribes as an ethnographic art dealer, I am forever inspired by the artisan's traditions. For example, I worked with ikat weavers in Sumba for several years; much of their imagery such as the fertility symbol, the mamuli is derived directly from nature. The rhythm, symmetry and repetition of the patterns in nature and ethnographic images illustrate the lifecycle renewing itself. Finding these patterns and closely examining them inspires my work." Allison Svoboda

"I have always enjoyed all things pretty but not just pretty, interestingly different, edgy and eye-catching too. I am grateful to have a life-long love affair with colour. I am also an Afro/European hairdresser and had a salon back in ol' Blighty. I used to work alot with glass, (fusing in my old kiln and stained glass). I have a strong passion for interiors and styling which rubs off into my fashion work, intentional or not.
I like to work with different textures and materials including glass, crystal, fabrics, wire, clay, paints, metal, paper and many other beautifying embellishments.
I am currently working mainly with textiles – lace, fabric and leather, alongside metals, beads and paper. I make clothes, bags and jewellery. I also make homewares, including unusual cushion covers, tablecloths and tea towels. I paint and work with decoupage for cards, boxes and ceramics. Wirework is another favourite art of mine – wire crosses, signage and wall art.
My goals are still being built and for now, I happily grow through a constant stream of the blissful unknown….I appreciate handmade items and enjoy collecting or recycling them….the story continues       🙂 " AllThingsPretty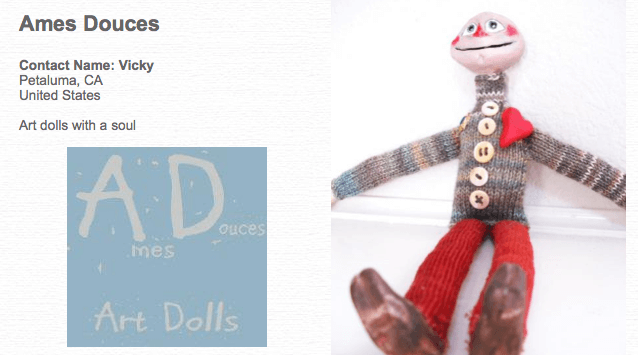 "Ames Douces (Ah-meh Doos) is French for gentle souls. It is the name I've chosen for the art dolls I create.
These dolls are not dolls you would typically find in a toy store. Rather, they quietly accompany adults and children alike on their journeys through life. These gentle souls are worry dolls. They are talismans or mascots of sorts to help you wade through the difficulties you might encounter as you go about your daily lives.
Simon et Cie (french for Simon & Company) is named after my grandfather. He was an artist in his own right. I distinctly remember sitting in his attic studio with him while he worked on his assemblage art projects. Said studio was chock-full of little bits and pieces, trinkets, baubles and rusty objects. These things would keep my attention for hours on end. This is where my imagination blossomed and when I started to create.
My shop is dedicated to my grandfather's spirit that lives on in my endless obsession with collecting these little objects of old. I have also expanded my collection to include all kinds of vintage sewing and fiber art related items that I sometimes use in my own art. My love for those definitely came from my mother who is an artist herself.
Simon et Cie is dedicated to making these same little treasures available to you. I hope they inspire your own heart and imagination." Ames Douces

"Ananse Village operates both a retail brick and mortar business in California and a website with a shopping cart for those who live elsewhere. We work with artisans in several countries, primarily in Africa and its diaspora.
Interested in quilting and sewing? Our fabric department features an entire wall stacked high with unique hand batiked and tye dyed cloth from Africa. We have a nice selection on our website, but feel free to call if you are looking for a specific design or colors.
Our diverse selection of fair trade produced gifts are the perfect solution for a thoughtful present." Ananse Village
THere's your eye candy and exploration for this week – have some fun!

There is a really wonderful online gathering of artists involved in fiber – worldwide. It's The Textile and Fiber Arts List – TAFA, for short. I am trying to get to know more of our 400-plus members, and I thought I would share what I'm learning with you, on a more regularly basis. There is such an amazing wealth of talent on this list, and I'm pleased to be a member. Please enjoy these profiles, and don't hesitate to visit their websites and immerse yourselves in wonderful textile art.

"Always looking for something new and different. Doris Florig has now discovered the plant used for Indigo dye in the Caribbean and will now add this color to her next tapestry. She uses a combination of both natural and synethic dyes to get the exact color needed for each fiber work of art. She weaves day and night, none stop. Currently she is working on a 5′ x 5′ commission piece of the Wind River Range in Wyoming. At the same time she is preparing large body of work to be exhibited by the Yellowstone to Yukon Conservation Initiative. She is accomplished creating both contemporary and traditional tapestries, fiber mobiles and sculptures. This summer she will be the guest artist at the National Wildlife Museum in Jackson Hole, Wyoming. She will be exhibiting her wildlife fiber sculptures and presenting and interactive demonstration. Doris loves to make connections through fiber art and would welcome your email comments and questions. " 2dmagic

"We are predominently a textile, fibre, quilt, art school, plus other mediums like mixed media and altered books, etc. The aim of the school, is to not only share this beautiful region of Italy with students and tutors, but for you to participate in the unique Abruzzi culture." Don'tcha just want to fly away? Abruzzo School of Creative Art.

"Affaires Nomades, is a textile brand that transcends cultures, stimulates dreams, and gives you a taste of the nomadic spirit. The inspiration of the "Fragments" collection comes from the nature, the space and the depth, which evokes a sense of travel in the daily life. I want a home that feels organic; it changes as the person who lives in it changes. " Affaires Nomades

"Afghan Tribal Arts specializes in hand carved natural beads made from semi-precious stones (jade, carnelian, lapis lazuli, etc.). As stated above, we also carry textiles and other crafts, mostly vintage. We have worked hard at getting our Etsy shop stocked with samples of our inventory and will continue to grow the shop there. We also have a website which has examples of past products. As almost everything is one-of-a-kind, it's a challenge to keep current inventory on the site. We have found that the Etsy shop is the best solution for this right now. I have a bead show route between Wisconsin and Florida and can have textiles on hand for those who are interested. But, as the travel and show costs increase, I would like to do less traveling. I am open to trunk shows and events so get in touch with me if you would like to set something up. Afghan Tribal Arts is basically a wholesale operation. We are selling our products on Etsy just above wholesale. We also have a gallery in South Carolina." Afghan Tribal Arts

"I've been a textile artist for since I was 20. Quilting is my passion and I've taught internationally, written 2 books on landscape quilts and exhibited my quilts from Houston to Tokyo. My recent passion has been to develop a fair trade business importing textiles,beads,baskets and dolls from my homeland of South Africa. I'm focused on creating income for women in sewing and craft collectives. I love the work and being connected to Africa through this work." African Threads

It's been a while since I've written about some of my daily go-to blogs. I've discovered a lot of new ones over the last year, both art-related and not, so here's an update of blogs you don't want to miss.
365 Project – aside from the fact that there are amazing photographs each week, the site has you start your own daily photo journal.
Elizabeth Barton writes a blog with tips, inspirations, art work, and wonderful pondering thoughts on your own art. If I could choose a mentor for a few months, it would be Elizabeth.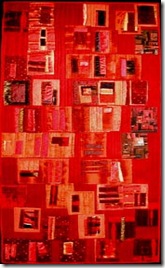 The Art Biz Blog is essential. Alyson Stanfield gives you spectacular advice for managing and promoting your art business. Start reading her if you aren't already.


I love Larkin Van Horn. Not only does she create amazing work, but she likes using our fabrics! I had a chance to reconnect with her this past March at StashFest for the La Conner Quilt and Textile Museum.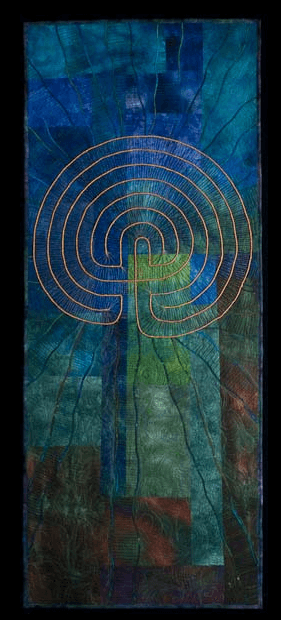 I follow the C&T Publishing blog for two reasons: I like to see what's new….and they do giveaways, and one time I actually won! If you're in the business, you need to keep up with trends,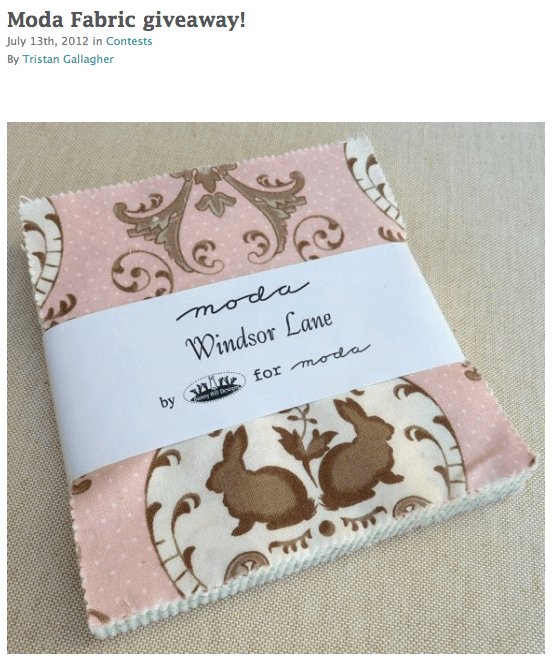 Dale Anne Potter got me started last year on positivity and the Law of Attraction. She is a great artist, and she has been helping others achieve their dreams.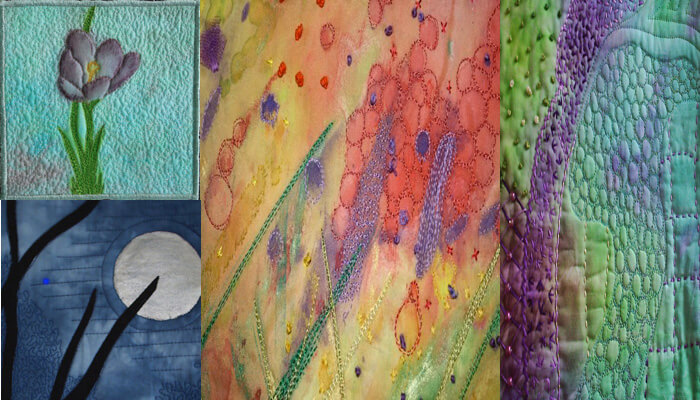 Vicki Welsh does some of the most amazing hand-dyes, with color gradations to dye for (pun intended)!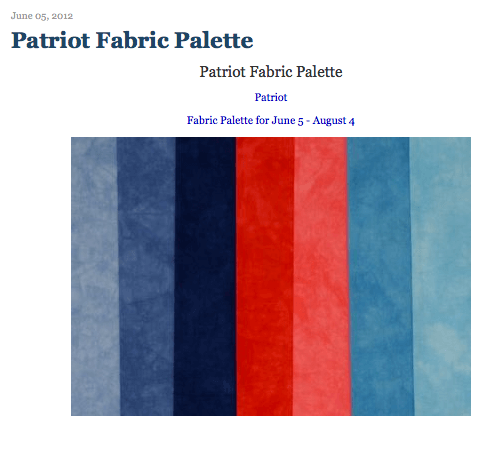 Generation Q Magazine just made it into print, after a year of online articles and features. Lots of potentially great stuff here!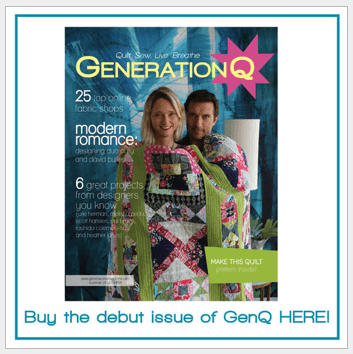 Insights from SewCalGal is my go-to site this year for machine quilting. My skills have improved tremendously, I did a tutorial for Darlene, and there are great giveaways – fantastic site!!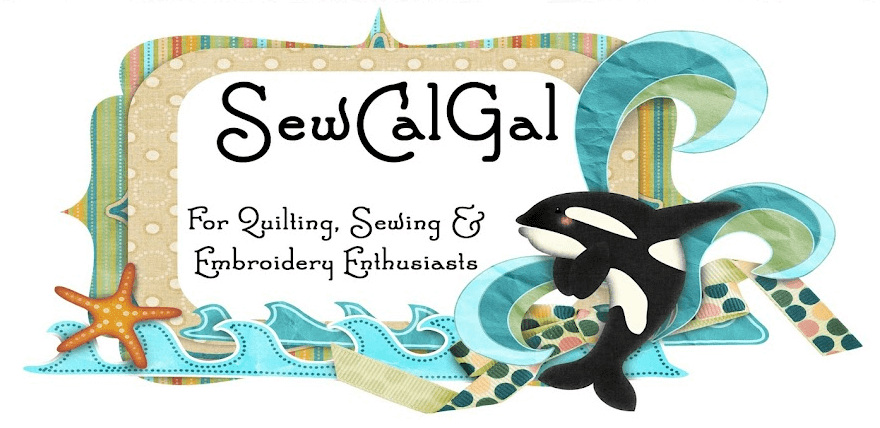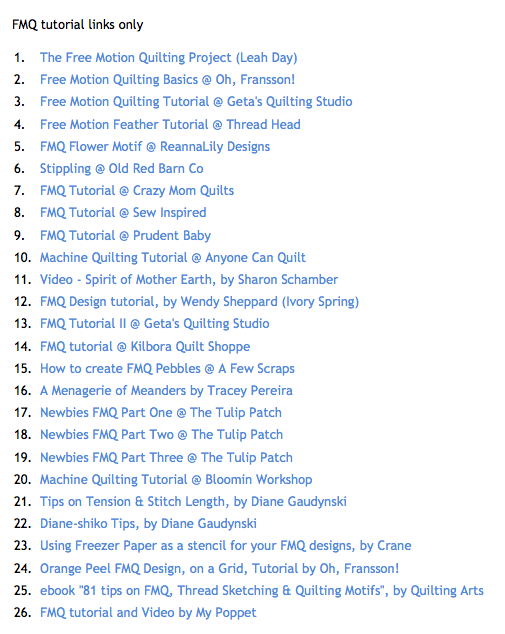 And last, but certainly not least, the Textile and Fiber Art List, a group of over 300 artists from 30 countries. Amazing eye candy! Take a trip through blogs and Etsy stores for artists in everything "textile and fiber" you can imagine! A wealth of awesome information.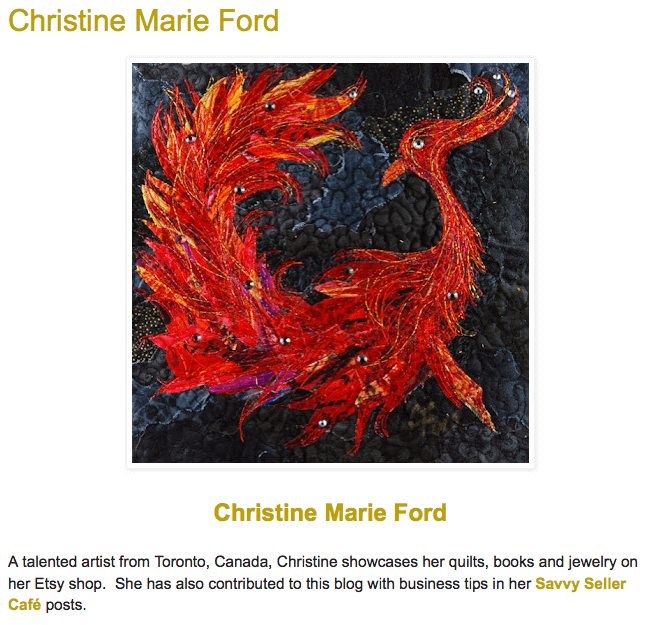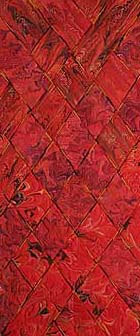 Love the headline. This article comes from Fine Art Views blog, and the message for me is very timely, and hopefully it will resonate with many of you. Here's a quote from the article:
"Keeping the chickens flying means you will find a way to make it. The old farmer took the risk to haul double the amount his truck would carry. He knew he would have to keep half of the chickens in the air. It's sorta like us juggling our budget to make ends meet. You are facing two choices, give up or find a way to keep your chickens flying."
I think so many of us are trying to figure out new ways of working and diversifying so we can make it as artists. Lower prices, develop new products, try something completely different, double down our marketing efforts…..we will find ways to make it.
Sometimes you need to look at networking with others. I've written about The Textile and Fiber Arts List before. This is an amazing group of textile and fiber folk from around the world. $75 membership, one time only, no renewals. Lots of marketing opportunities. We are not alone in our work, even though it seems that way as we work on our art, stitch by stitch.  We need community, and TAFA is a great way to begin. Consider it your professional organization for your resume.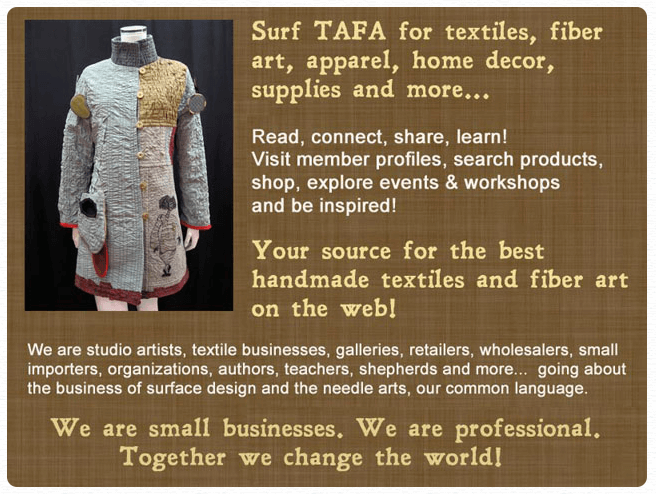 And while we're at the motivation stage, here's an article from Dumb Little Man. Everything just kind of goes together.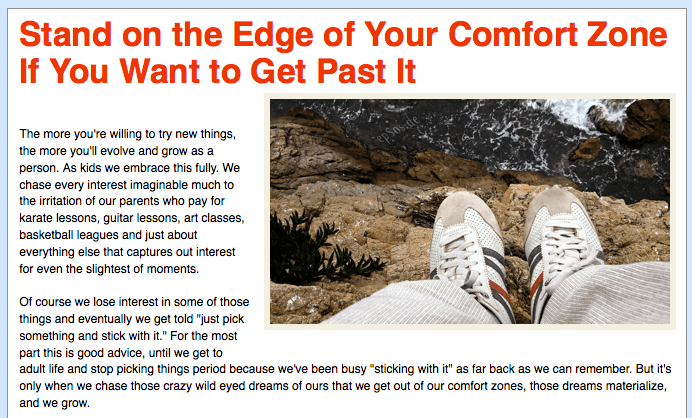 Here's hoping to a productive art-making week – and art-selling week – for all of us.
Ps – any spelling errors are from one-fingered typing – put the needle through my finger……

 Sometime last week it occurred to me that since I write about my marketing on Mondays, I should probably do the bulk of it on Monday (duh). So I made my list this morning, and I've been working through it today. The original plan isn't going to work totally, because I was working through the list and had to contact some people, and now I'm waiting for them to get back to me. So that means more follow-up in the course of the week.
And that's fine. The list-making and working with specific time segments really is making me more productive. I think what it's going to mean is taking a 30-minute block of time each day and just devote it to loose ends for marketing.
I finally figured out how to work with Tophatter, and the first auction will be this Saturday at noon. The Artweb application is almost complete and up on line…rather late, since we were accepted about 3 months ago, but we had the trip in the way, and it wasn't until I made it a priority on my list that I actually was able to do it. I updated my TAFA page, and I need to plan some time each week to become more involved in that art community.
If you haven't looked into the Textile and Fiber Art List, you are missing a real treat – over 400 textile and fiber artists from around the world, with amazing hand-made items. The website is new (the group has been in existence for a while, but the site got a cosmetic make-over last year), extremely visual, and downright yummy in fiber.
The big news marketing-wise is a giveaway this Friday on the SewCalGal site, with my first tutorial on quilting marbled fabric. This should increase traffic to the Facebook business page, the blog, and the Etsy store, and I am hoping for some good suggestions that people have on using marbled fabrics.
Some of you may be interested in this marketing post by Joanne Mattera about uses for your time.

From the blog: "On top of a full workload in the studio and often an outside job, some artists seem to feel—or are peer-pressured into thinking—that it's their responsibility to 'educate the public.'  I'm talking about providing talks or demonstrations in conjunction with an exhibition or open studio, or even creating events specifically for education."  Interesting and provocative.
Two weeks ago I did a marketing post about just getting in to the studio and making art….I'm pleased to say I have had an extremely productive two weeks! How about y'all?

It seems to be a good day for marbling, as we are nearly done today's quota. It's interesting, how we've been doing the marbling so consistently – like nearly three times a week (pretreat one day, alum one day, marble the next) – that we keep reinforcing to ourselves that we don't want to do production. Getting to 400 fat quarters probably will not happen for the show in April, but….the pieces we are taking are gorgeous, we are trying lots of new patterns, and we are really enjoying ourselves. But we also know we need to have the periodic break from all the fabric….which will come the end of February when we head to Sedona for a few days for the film festival.
Had our second sojourn to the gem show. Every February Tucson gets "stoned," with buyers and sellers from around the world. Yesterday we headed to the rooms off the interstate. There is a stretch of frontage road with nothing but rooms emptied of beds and vendor wares set up. Parking is minimal on the best of days, and it's a nightmare during gem show. But we paid for parking, as we wanted to see a pretty cool woman, Rachel of Rayela Art and the TAFA List. You can see our TAFA profile here. If you want eye candy….oh my goodness. There are now 400 people from around the world who are TAFA members, and almost 200 of them have their new profiles up on the site. Use the search engine and you will be treated to amazing textile and fiber work from around the world.
Anyhoo, the hotel/motel set-up was interesting. Lots of people, but…not on the backside of the hotel. Very sparse for business. I cannot imagine making a living doing these kinds of shows every year, wondering about the impact of the economy. Lately I'm seeing "trickle-down economics" in some interesting forms. Not as many big wholesale buyers at the shows because they haven't sold enough jewelry to need to buy more stones. Not as many retired folk in the RV section of the air base here, because their adult children have moved home due to the economy, and there is now no disposable income to travel. The Republicans would probably say, "See, trickle-down does work." I have a totally different opinion about how this is not the way to have a healthy population, but I'll try to not rant politically…….
I'm taking private yoga lessons that I have been able to trade in exchange for art pieces. Good deal for both of us. My three lessons are already beginning to pay off with more calmness, strengthened feet and a corrected walking gait, more flexibility, and balance. I do think that this form of exercise is going to be what I've been looking for for a long time. No stress, no impact, no equipment, and I feel great.  I have been searching for something that will help me improve balance and flexibility. I thought it would take me probably three months to work into what Susan has me doing after three sessions. No pain, no sore muscles (not much, anyway), and I'm doing a lot of different work. Yay me!
I was going to do a post on the new mess in Tucson over our ethnic studies brouhaha, which is centered at the high school I worked at. I NEVER thought in my lifetime I would see books being banned in schools I worked in. This is totally unacceptable. If you don't like a book, then don't read it. Simple. Parents, do your job and work with your children if you don't want them reading something. Smacks of the Catholic Legion of Decency from the early 60s that I remember and despised. I do cringe when I see some of the new books at the local bookstores. They preach hate and a serious distortion of the facts. I'm sad to see them there, but the books have every right according to our Constitution. It is sad to me, however, to see Jan Brewer's book skip up the Amazon list because she was rude to President Obama. But I sure won't be buying it.
There is much more to this whole mess. Supposedly teachers have been promoting resentment of other races in the Mexican American Studies program. I have had students who have been treated poorly in these classes because they were Anglo. Bottom line, not a reason to ban the program. This is an internal matter that should have been dealt with by administration. Teachers have a responsibility to all students in their classes. I'm not going to ban students with conservative leanings from my American History classes. I have a responsibility to teach critical thinking, as well as tolerance, to all my students….a lesson this country seems to be short on these days.
And Gabby Giffords has resigned from Congress and we are faced with more elections. It will get ugly. Komen Fund has stepped in it big time. Evidently a new movie is set to hit (or already has) about the foundation which will make more people question its motives. So it's hard when you look at the big picture of this country to be positive; corporate money is controlling everything. Yet on an individual basis I know great people who are making their lives work and contributing to society. I sure never expected to be a little better off on retirement than when I was working full time. That has come as a shock….just need to be sure I stay healthy!
My big new art piece is almost done. Finished the machine quilting, blocked it yesterday, squared it off, and now I need to get the facings on so I can trim it, sew the facings, and then get the lichen set. (Sorry, Michelle, a bit of a run-on….) I still have until the 13th to get jpgs sent – need to set up the photography this week. And lots more art projects, this month's new tutorial for the Free Motion quilting challenge…….microcosmically, life is good. Now to go balance on one leg…..

Here's a great article that I'm going to file for after April. From Joanne Mattera's Art Blog comes "Do It Yourself."

What a great list of ideas to jump-start our work. I particularly like "Give yourself a residency." I could use concentrated time to work on some new projects, but the reality is that I can't do anything until returning from StashFest in April, and then potentially moving. BUT…if the move happens, then I have a studio space ALL FOR ME……
Alyson Stanfield, as usual, as a great post on what to do after an art piece is finished. Sheesh, you would think by now I would automatically do those things!! 15 Steps to Take After Completing Your Artwork. I have been really neglectful under documentation, and this past week at the Road 2 California quilt show, I picked up software that will enable me to document all my work (and do some passive income as a result….). I will keep you posted on the results.

 I did get a lot of loose ends accomplished over this last week and weekend. My TAFA site profile  (The Textile and Fiber Art List) is finally complete. My Etsy store is restocked with fabrics. We continue to marble for StashFest in Seattle (actually in La Conner, WA) in April. If you read my "Brain Dump" posting yesterday, you know I had a HUGE list, but little by little, I am whittling it down.
My Visions entry is due two weeks from today. I am ALMOST done the quilting. The blocking, facing, and final embellishments shouldn't take long, once I finish shading all the GD rocks….If there is a major move in our future, one entry will have to wait – probably Fish Follies, since I really want to enter a piece ion the SAQA show "I'm Not Crazy." We should have some information this week about a possible move. I also updated to the Facebook Timeline for my personal page – still need to wait and see what happens to the business/fan pages.
Now from Alyson comes 19 Art Documentaries You Shouldn't Miss. Oh my goodness, there are gems here, and many I know nothing about……I'm going to be busy, between these and past episodes of The Quilt Show. I highly recommend Rivers and Tides about Andy Goldsworthy if you've never seen it. Refreshingly wonderful. Consider this a different kind of marketing!
And…a last-minute video on selling art on YouTube….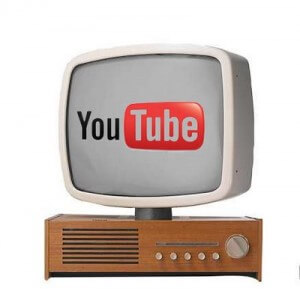 What have you done to market yourself this past week?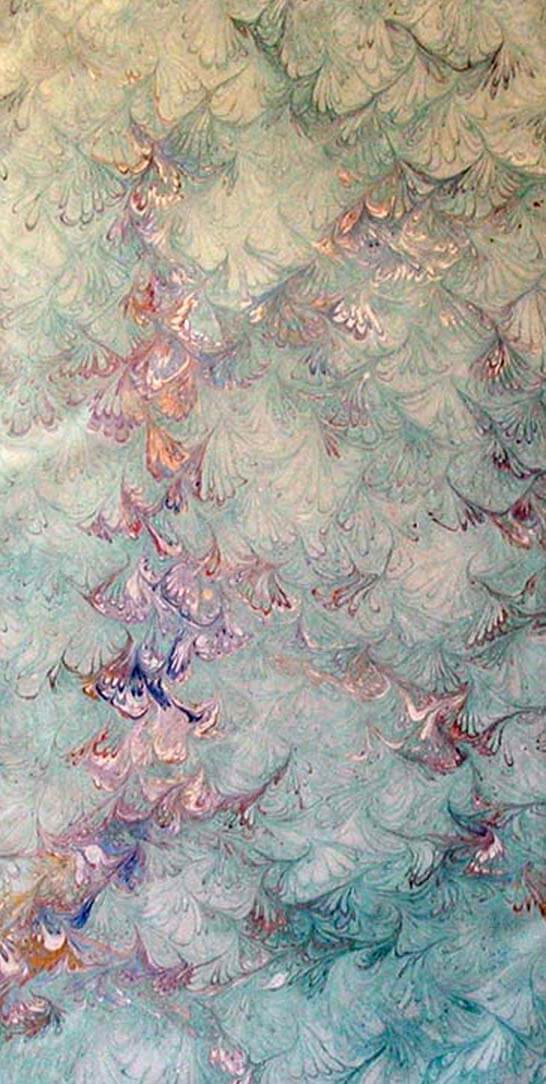 After nearly three months of work to get Marble-T Design in shape for some serious expansion, I have been thinking about the role of social media, since that has been a big focus. I've also been thinking about the market pieces in place now and how they are working.
Biggest help of all so far has been getting up and operating on Linked In. I completed my profile with two basic pieces: the art and my interest in doing private tutoring, with the emphasis on the art business. Even more so has been the group aspect of Linked In. I've joined a couple of discussion groups and met some great folks. Art Business, Art Marketing, Manhattan Arts International, and TAFA have been incredibly productive. Advice, people viewing and commenting on the art, increase in "Likes" on the fan page as a result of round robin visiting – lots more people know about our marbling.
Twitter – can't seem to develop this one to the extent I probably should. I do tweet interesting articles, retweet others' information, but I am lucky to get a half hour each day to read recent tweets. I do know that taking advantage of the Tweet aspect of listing items on Etsy has led to a lot more views, as well as some sales. That's a plus, but I can't seem to devote the time – at this point – to being a major presence in TwitterWorld. I use Tweetdeck to schedule my tweets, but I got really frustrated when it wasn't posting tweets for the TAFA fund raiser. That's on my long-term list of things to do, because frankly, it's not a priority right now.
Facebook has been great – of recent interest has been the 7th grade picture of my class in elementary school – lots of interesting comments there! But in terms of business, the Fan page has been much more active, with an increase in "Likes," and I am trying to post something every day. With the integrating features, my blog automatically gets posted, as well as Etsy items, and I try to get an Ebay item up at least once a week. I can tell from the stats on Ebay that the traffic increases each time I post. And…sales have been up.
Responding. This is the key. You just can't read this stuff without letting people know you're out there, enjoying/responding to what they've posted. And that takes time. But it has to be done, and done in a meaningful manner. When I first started blogging (some 528 posts ago), I was thrilled the few times a comment came in, but I never acknowledged it.You must do that, and you must have something sincere to say. I love doing this now – it is so gratifying that someone visits, and I want to respond to that.
Ebay – business is increasing, and we can see that because we are marbling more often.
Etsy – slowly starting to build. The key has been finding the niche market for Etsy, which is some of our more expensive marbled fabrics, not the big art pieces. I do think with the right marketing I can sell some of the small marbled art pieces, if I keep things under fifty dollars.
Blog – back to almost every day, and traffic is increasing significantly. I'm finally taking the advice of some other bloggers and having at least one day a week for what's on sale from Marble-T Design. I do enjoy writing, and I enjoy visiting other blogs. I've expanded additional pages on the blog, from art blogs to visit to resources available. I still have more that I want to add.
These have been the Big Three that are in place and are working. Each week I am nurturing them along.
Website – we need to add more items (we used to have close to 14 items available for sale), and we need to increase the traffic/sales to the site. I need to update some of the art work, and I have done some rewriting of copy within the site.
Cafe Press – well, not so much, but I am advertising something each week. It's been interesting to see the Cafe Press ads online – every time I see one, one of the items is usually our gecko tote bag.
Marketing materials – new business cards with all the social media information on them, thanks to Vista Print freebies. Plus, new postcards as thank-you's for customers, encouraging them to sign up for our newsletter and win free fabric.
BUT – absolutely the BEST thing in all of this is that hubby and I are finally able to work together each day with our art, creating and having fun together all the while.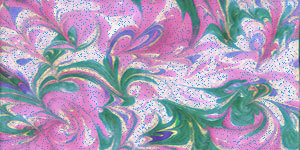 Linked In has been giving me lots of new connections and interesting articles and websites to follow. One of the articles was on ten online sites to sell your work. I'm planning on combing through each of them over the next month or so, but here is the list, with some preliminary thoughts. Also, cost is an issue – at this point almost everything we do is based on free stores, with commissions off sold pieces or listing fees.
Ebay – obviously. For many of us, it's the first place we started selling. You can see a sample of what we have for sale at the link. We've done very well selling remnants and some larger pieces of fabric – but definitely no larger fiber art pieces. I don't think Ebay is the place to sell fiber and textile artwork. That said, we do have a pretty good following of repeat customers. We've been selling since 2004 – the first time we listed two items it took us 2 hours…..there was a steep learning curve at the time, but once Paypal resolved its issues, and we figured out how to title the items, we began to build our base. It does take time.
Etsy – slow going here, but part of it is learning how to build up the shop. Three years ago I started a shop and it had maybe five things in it….and I did nothing to promote the shop. A year ago I revisited the shop, had ten things in it, and still had no idea what was going on. With still teaching full time, I wasn't able to get the marketing going to get it known. Along come the Textiles and Fiber Arts List with an emphasis on getting publicity for our Etsy shops. I started looking around, and besides art pieces, I am stocking more pieces of marbled art cloth, at a higher price than what goes on Ebay. That seems to be working, as our sales have started to pick up, and pieces from each week's marbling sessions are finding their way into the store.
TAFA – The Textiles and Fiber Arts List just completed their fund raising for a new marketplace site for all things fiber and textile. The goal is "markets for members," and the group is aiming to become a major hub on the web in this area. What I particularly like about TAFA is that all artists are juried in and pay  a membership fee (extremely reasonable). This keeps the quality high and the artwork definitely unusual. This site is also all about networking for artists, so there is definite community being built at this site. I joined nearly a year ago, and now that I have some time, I am becoming active in the site. If you are an artist working in fiber and/or some form of textiles, you need to be a member. Another plus – you don't lose anything in "commissions" – all dealings are between you and the buyer.
1000 Markets – looks like it has become Bonanza. Under the Art category was "art from the artist," which I should browse more. There are some possibilities under the Crafts section, but I don't like listing my work in a craft section (me, I guess….). Searching "fiber art" brought up mostly ATC's and fiber magazines…..at first glance doesn't look like something I will spend a lot of time on now.
Fine Art America – I have been really impressed with this site so far, even though it seems "too good to be true." I want a site to sell my digital work, and this looks to be it – print on demand, with framing and shipping included. I have been hearing some good things from folks in my increasing business network, so I will definitely pursue this one.
Three Sisters Marketplace – I've heard a couple of good things about this group, and it will be one I investigate further later this fall. It sounds much more like a community, and artists are juried into this site also. I think for me personally that is a plus to the sites I decide to join.
Artfire – I'm thinking this is in competition with Etsy, as it advertises "handmade," but for some reason I just can't get into the site – the home page just seems extremely jumbled, and it looks like a lot of work….
Made It Myself – looks like a lot of other sites, and this says it's geared to the hobbyist whose friends say "you can sell that." Don't think I'll pursue that further.
Cafe Press – slowly in the works – this is one where I need to have my artwork settled before I seriously work on marketing my (again) free store.
Now – let's hear from you as to your experiences. This is just a snapshot, I'm sure, of what's available to sell your work on line. But let's get some dialogue going with ideas, feedback, more sites – just leave a comment!

It's Monday, week four into retirement, and I've been getting lots of loose ends accomplished on the home front. But the biggest is starting to attack what I want to do in marketing the business. It's probably a good thing I have been thinking on this, as I need to answer a very big question first – just what do I want to accomplish for Marble-T Design, as well as my personal art goals? I can't really start marketing successfully and fruitfully until I make some of these decisions.
I have started a list of some potential galleries and shows I would like to enter, but I find myself asking "is that really the route I want to go?" I probably should have looked seriously at this a long time ago, but, hey, school got in the way. And since Marble-T Design is 17 years old and in a new phase, I should probably also consider what we've done in the past and what was successful.
We've actually been on line with our website since 1997. We were some of the earliest in e-commerce, without even realizing it. I went through a bunch of computer programs to get the original site up, starting with Pagemill. Eventually I realized I needed to turn the design over to a professional, and Saltwater Systems has handled that beautifully over the last seven years. And we had a much wider line of products available – close to 12 sampler packages. we did a lot more marbling in our large tray, as well as a lot more custom work.
So that's part of the "thinking" I need to do. More large trays? More shows? More product? Classes and workshops again? Just where are we taking this business? I need to be honest in my thinking about the future. Marbling in the large tray is very tiring as we have gotten older, and with the price of cotton and carrageenan going up, prices will have to go up.
Whew…..that's a lot of questions to answer. Once again, starting to write is helping me focus on the bigger picture. So I need to start….
What do I really want to do with my art and my business? I want to make art, no question about it. I would like to sell my art, whether it be on line or actually in some galleries. I think  I am realizing I don't want to do a lot of shows. I do have enough on my resume to show the work has been accepted, but I will probably only look at two or three a year. As for the actual business, I want to be able to bring in a certain amount of money each month to help with traveling during retirement. I'm starting with the idea of $500 additional a month, and moving from there.
That means looking seriously at outlets. Ebay has been steady, but I would like it to do more. So we need to marble more pieces and packages. I have sold a few pieces of fabric on Etsy, but this needs to be seriously marketed. We've been selling on Ebay for probably 7 years and we have a good steady family of customers, but I want it to generate more sales.
I haven't really looked seriously at marketing my work on Etsy, and I think with the TAFA List, I can make a good start. So I think at this point a goal for this week is to list potential products for Etsy and read everything I can about Etsy and The Textile and Fiber Arts List.
The other big thing is we are a sponsor for The Sketchbook Challenge for July, and probably for a few months after that. This will drive more traffic to our website, The Art of Fabric. This means getting the site updated and ready for additional traffic in July. So also this week is spending time learning Dreamweaver to take care of a lot of small changes that will update the site.
THIS WEEK:
Finish Dreamweaver class for making changes to my website
Make the changes to the website
Etsy products, increased Ebay ideas
Reading about Etsy selling and developing strategies

Reading through everything on The Textile and Fiber Arts List and developing concrete plans

I'm interested in the thoughts of those of you selling on line – favorite sites? Suggestions? Pitfalls?