Archive for the 'Alyson Stanfield' Category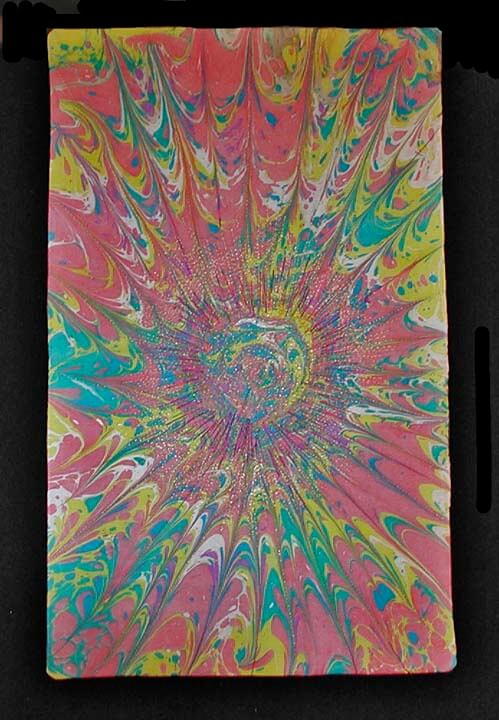 I chose my "Explosion" piece for today because that's the kind of excitement I feel starting this new season three. Seasons one and two of Cocreating Our Reality were eye-opening and exciting, and for the last few days I have been building up to starting a new journey today. First, I am so blessed to be retired and able to work on art when and where I want to, for as long as I want to. I get to spend every day with my hubby, and life is pretty much wonderful. Health problems – of course, who doesn't have them at our age. But – that's not stopping me from living a great life.
I discovered over the last two seasons when it was time to evaluate my goals, that I hadn't really stretched myself – or thought big enough. So I have been pondering that for the last week or so. What is it I actually want to do?
First and foremost, kind of came to me last night in the moments before sleep, is probably the one most on my mind. I need to take this season and concentrate on me. It sounds selfish, but it isn't. I have health issues that really need to be addressed, and for so many years they went to the side as other things – students, work, hubby – took their place. If I expect to be as creative for as long as I want, and get out and be politically active, and write – do all the things I want to – than I need to focus on my health. So that is goal number one for this season: take the cholesterol medicine, take my vitamins, watch what I eat, get out regularly and exercise, track my food intake, get some yoga teachings, get my blood readings where they need to be. I actually started thinking this way a few days ago, and I'm pleased to say the exercise has already increased, as well as having a bit more control over appetite.
A second goal is tied in to all this. I am getting a second opinion on my vision issues and will work to find strategies to help with the depth perception and balance issues. A new doctor's appointment is scheduled for next week Thursday, and I have a teacher friend to talk to about some basic yoga stretches. I always knew this day was coming, and now that it's here, I need to learn to work with the new limitations.
Overall, for the first time, these two goals seem very positive. One hundred days from now, March 10, I expect that I will have been enormously successful at these first two. That statement alone is a major change for me. It's very positive, rather than using the word "try."
Business-wise I have some very specific goals.
Number three in my list is to solve the newsletter/collectors' information issue. I am, as was said to a friend of mine, "leaving money on the table." This has to be a regular business goal. I am considering taking Alyson Stanfield's "Cultivating Your Collectors" class in February. That will depend on a number of things, primarily finances. I am good at reading and implementing, and since I accomplished four of Alyson's goals in I'd Rather Be in the Studio!, I should be able to accomplish at least three this new season. So: newsletter, portfolio (which we will need for a major event the end of March), and I will look through the list for at least one other. Newsletter once a month should be definitely do-able. A collectors' newsletter once a quarter should be reasonable. I'm sure there will be others to add here.
Number four is searching out wholesale suppliers for cutting back basic costs of making marbled fabric. As of yesterday I have a new wholesale account with Kona Bay fabrics, as we use their colored cotton quite successfully. We are looking for wholesale sources for premium white cotton, silk/satin ribbon (like Offray), and probably some other materials.
Number five is ramping up our Etsy shop, our Fine Art America galleries, Cafe Press, and looking in to Red Bubble, Three Sisters, and at least one other online selling site. My overall goal in all this is to be able to update these sites once a week, as well as include items from these sites in our soon-to-happen newsletters. I've tried setting monetary goals for Etsy and Ebay, and they are very fickle, depending on the economy. I do tweet my Etsy and Ebay offerings once a week, which certainly drives traffic to the site, but I don't see it converting. However, I know that it is only a matter of time, as is the case with this blog. I am about to hit 1500 viewers per month, so I know it is consistency. (Concerning the blog…when Facebook changed its latest set of operating, my blog numbers dropped. Turns out, on exploration, Networked Blogs was a casualty and needed to be reactivated. Once that happened, I saw numbers increase again…..I am amazed at how net-savvy we need to be these days!)
Art-wise I also have some very specific goals.
Number six is to enter a major show with new work. The deadline for this is mid-February, and I am already hard at work on the first of two pieces. The fabric has been created, and the ideas are flowing. Here's just some of the fabric…..
If I get accepted, great. If not, I will have two new lovely large art pieces for our body of work. But I am putting out to the Universe that this will be show-worthy art.
Number seven is to create the kit for Marbled Seasons. Yesterday's blog post showed the first of the four small quilts/table runners. I used to have several patterns, all of which I sold the rights to. So I just need to make more. For this goal I want this set of kits completed, and two new ideas for pattern kits, plus a rewrite of my Polynomial Quilt pattern – which I used the quilts for that very successfully in an adult algebra class to teach multiplying, and it was highly successful.
Number eight is to be completely prepared – except for minor loose ends – by March 10, for StashFest at the La Conner Quilt Museum in La Conner, Washington. We have been invited to participate, and it means marbling about 400 fat quarters in the next three months…..another reason for looking carefully at wholesale outlets! This is an interesting goal, because after our last guild presentation, I put out to the universe that it would be fun to travel and do demos in the Southern Arizona, southern New Mexico area. Well, two days later I had this email…..as Dale Anne Potter, my muse with Law of Attraction said, I was open to the possibilities.
Number nine will build on the previous. Develop a letter/sample to go to local guilds for demos and classes. I think just the development at this stage, because we will be focused on making fabric for Washington.
Number ten, under the category of Miscellaneous, comes continuing to work on Art From the Heart, a site devoted to spreading peace and nonviolence in the aftermath of the Gabrielle Giffords shooting. We had two new entries this last month, and I am hopeful for more.
Now that I have these written, I have to chuckle in that I was concerned about trying to get my goals coherent for this season. These are more detailed than the past two seasons, and they will certainly stretch me.
So Day One – I'm going to sew, work on some lists, and get ready for a small craft event on Saturday. Plus, it's the holidays, and I want to "do more good" this year on a daily basis. May you have a really awesome day!

Some interesting food for thought from the Fine Art blog…Questions You Don't Have to Answer. Interesting because I was frustrated at a recent show in northern Arizona. So many of the artists I was looking at did not have websites. One was a great painter, and I knew i would buy anyway, since I was  right there. But now I had no way of looking at his work for future purchases. Yes, a lot of folks take a card, walk on, and you've lost your chance for a sale. I don't shop that way, but I'm guessing I'm in the minority. Thoughts?

I realize a lot of people don't consider themselves web savvy, and perhaps that's why they don't have a site…or even a Facebook page. But I'm figuring the web – and art sales on the web – is here to stay. Yes, we all want the immediate sale, but in this economy, that's probably not going to happen. I bought from the artist – prints, because the price was right, but if he'd been on line, I would have looked at one of his canvas prints. Now I have to hope I see him at another show…….
Also of interest for marketing is this article posted a while ago in What the Craft – Why Handmade is So Expensive. This is a really good look at how much time goes into each piece we make. If we totaled up all the hours we actually spent, we'd never sell anything…..

And…10 Tips to Increase Your Productivity from The Future Buzz.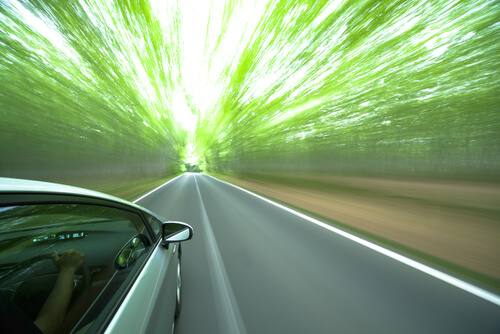 For me, my productivity comes from making lists, and then determining which of the big projects to work on next. I keep deadlines in mind, although sometimes I just don't make them. I have a couple of things coming up that are definite for major art projects, and then my lists help me organize the day-to-day items. The biggest "left-over?"
Well, there are two…..my portfolio revisions, and the newsletter development and schedule. The latter is the most important, and for some reason it just hasn't made it to the top and actually gotten worked on. That is a goal for the start of next year, so I don't miss out on the holiday season. However, that said, we have been MUCH better this year about approaching holiday sales.
And in that spirit….this gift basket needs a home…...see the Etsy store…….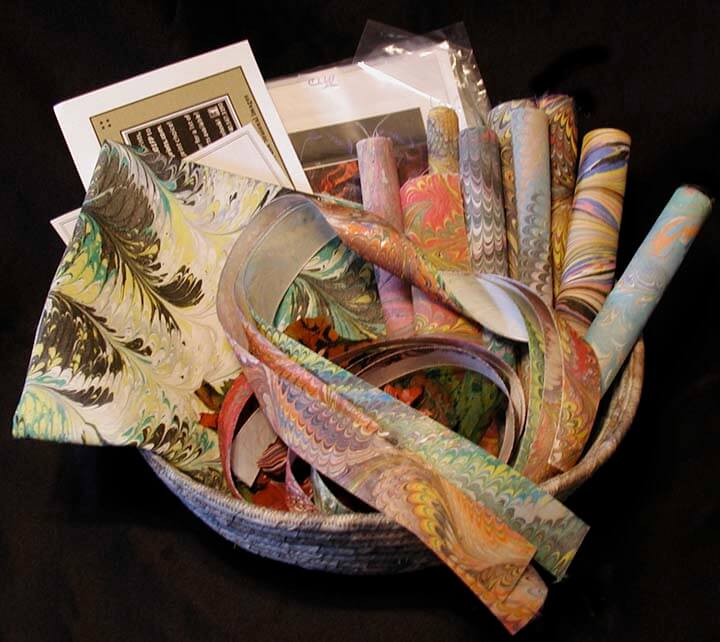 Great marbling session on Sunday – expect to see a few more fat quarters show up in Etsy…..

It's Tuesday, and here's the Top Ten.One advantage to being on trips is I get caught up all at once and get lots of things listed for the next Tuesday! Don't forget the bonus at the bottom from MAD Magazine!
From Dumb Little Man comes another interesting idea for organization: Try the Tag-It Approach for Increased Daily Productivity. I particularly like the parameters for tagging the tasks…like "high on irritation/nagging."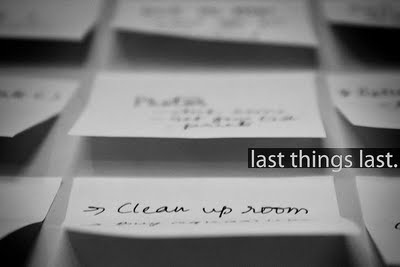 30 Places to Buy and Sell Stock Photos, from Kate Harper's blog of Greeting Card Design. Some great resources for photographers.

From JPG Magazine comes some great photos of  their challenge "Give Me A Sign."If you're a serious photographer, you probably already know this site. If you just love eye candy, then follow along with their blogs.
Linda Matthews has a guest blogger on the topic of our inner critic. Here's the start of Chris Zydel's essay:
"I came across a startling statistic recently, which is that more than 90% of all children consider themselves to be creative yet only 10% of adults see themselves as having any creative capacity.
So what happened? How do so many of us lose our connection with the basic truth that we are all born creative and that it's not meant to just go away once we get our adult badge?"

Alyson Stanfield has an amazing, right-on post about exposure for artists and the pitches that are thrown our way: You Promise Exposure, We Want Results.  This really resonates with me, as we have had issues with folks from quilt guilds asking for donations. We no longer do that because 1) we were never thanked, 2) we never got a copy of the program or any publicity material mentioning us, and 3) our local quilt guild made assumptions about us always donating because they couldn't afford to pay us. Sorry – I have bills to pay. So – if you've been in this position – and even if you haven't – read this article!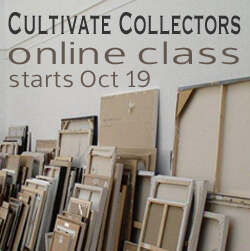 Okay, here's some of the coolest new fonts! Kate Harper Designs has a cool link to a blog post on typography. How can you not love a chocolate font?!?!? This is from DJ Designer Lab: 40 Beautiful Handmade Fonts.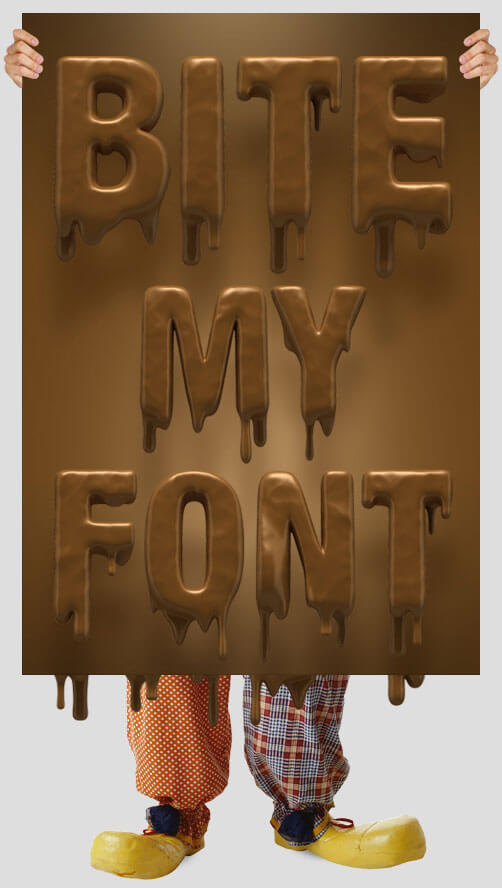 From Lyric Kinard comes a bead tutorial that goes with her new DVD, Bead It Like You Mean It (on my wish list….). I do want to try these stacks.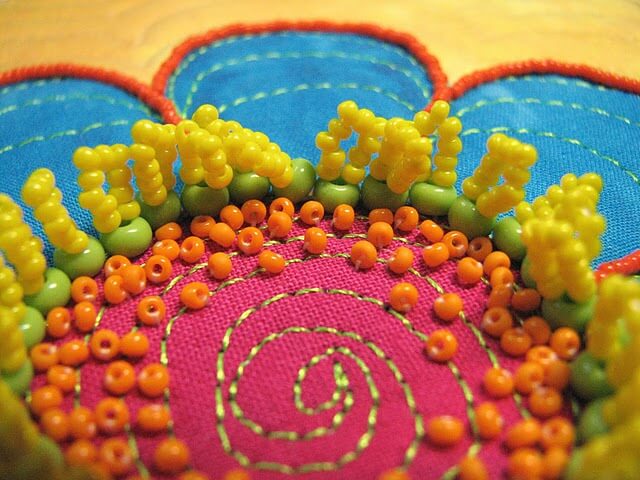 From Cool Hunting comes a look at word play, "Word as Image," much like the words we tried to decipher in class. Some interesting new revisions.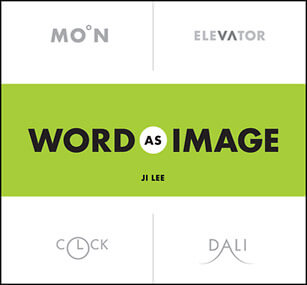 From Fine Art Views comes a blog post by Moshe  Mikanovsky about 10 Ways to Use Your Smart Phone when it comes to marketing and building your business. A couple of good ideas here, and I personally need to get over being phone-challenged by my Droid. Making lists – and checking them – is probably the biggest thing I could do….

Also from Fine Art Views is a piece that really resonates with me this week, as we just got some local gallery representation. "Forget New York City – Think About Your Own Art Community." We finally made the break-trough locally – and in a good way!
So…what have you found on the web this week? Send along a couple of links in the comments section!
BONUS: From MAD Magazine…….new Super Heroes…….Just Us League of Stupid Heroes….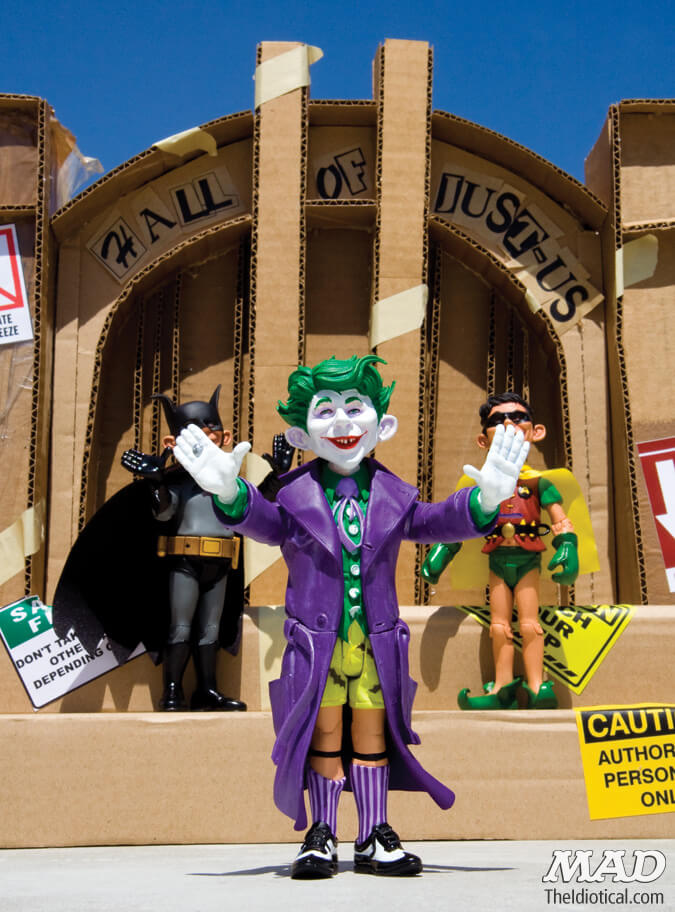 I'm getting caught up from a few days off, so I'm overwhelmed with all that I'm reading and seeing on line this week. The first article from Dumb Little Man has some great thoughts on productivity, perfect for me now as I try to be productive and at the same time not flit from one thing to another.  "Is Your Passion for Productivity Hurting Your Creativity?"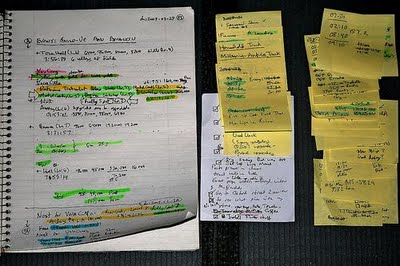 Also from Dumb Little Man, and in line with the last post, comes finding time for meditation. "Three Ways to Bring Meditation into the Chaos of Daily Life." Sounds like my life on a regular basis…although not as much now that I'm not teaching. (Have I mentioned at all that I'm retired?!?!)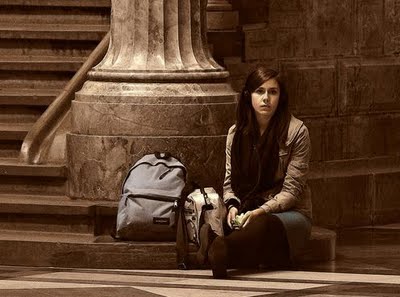 I enjoyed the one or two times I have dyed fabric. I played everything by ear, bot really sure what I would end up with. I discovered one very important lesson – I have a LONG way to go to get good at this. One person who already is there is Vicky Welsh of Field Trips in Fiber. Read about her process just in creating a monthly color palette, in this case reds. And many of us know just how difficult it is to achieve the right red.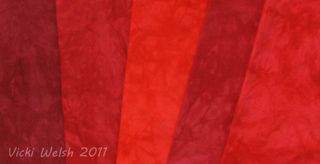 Since I am actively marketing my Etsy store, I discovered a blog related to all things Etsy, called Handmadeology. Lots to explore and read about – I've already picked up an idea for promoting my holiday sales.

And…for those of us getting older….remember Wayne Newton as a young sensation? Check out Mad Magazine's send-up of a new album…..you have to go and look – won't spoil the surprise here…..
And also from Mad – Dick Cheney's resignation letter….you'll laugh and cry at the same time for poor Dickey…..
I am really taken with the flash mob concept, and this one is pretty cool – Ravel's Bolero at the Copenhagen Central Station. Imagine a full orchestra just appearing….loved the bassoon, and wondering about transporting the percussion section….
Anyone using Pinterest? I'm having trouble getting it to work – maybe it's because I don't understand it totally, or maybe…it's because the IMac is over 5 years old and not happy these days….Anyway, I'm a sucker for post-it art. I'd like your feedback on using Pinterest.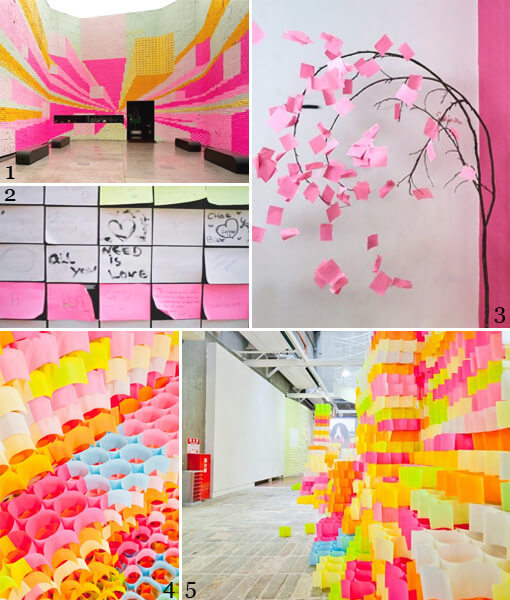 In memory of September 11, here's an update from The Best Article Every Day about the World Trade Center.

Finally, to end with a tie-in to the beginning: 20 Ways to Be Better at Life Today, fropm the folks at Nerd Fitness (how can you not love that?)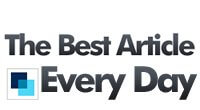 As part of my goals for this next set of 100 days, I want to work through a minimum of three of the action goals from Alyson Stanfield's I'd Rather be in the Studio! Action 2 is all on organizing, something I have SLOWLY been pulling together. The business is at a point where a folder for me won't cut it any more. Hubby handles the finances and anything with Ebay. He has the chart of accounts set up, all the ledgers updated, all Ebay items organized, and does the quarterly justifying of the books. He is the Felix in the family, and I certainly qualify as the Oscar.
That said, I can find anything I need in the organized chaos I sometimes live in – comes from 40 years of teaching and knowing immediately where something is, even if I can't see the top of my desk. But now that I have time, I took Alyson's suggestions and looked at so many different areas.
The answer for me was a large notebook with dividers. Now I have a place for emails, articles, lists – and every time something new comes up, I set up a new divider in the notebook. When we were on vacation for a dew days in San Diego, I brought the notebook to the beach and we sat and went through each section, brainstorming additions, corrections, new products, immediate followup, and the like. I think hubby was kind of impressed at how much I organized everything.
I particularly like that I can sit with the notebook each week, go through the sections and pick out what needs to be worked on for that particular week. I can add dates for finished items, move things around and change dates, and decide which project will get accomplished that week.
Of particular help was using the notebook to then help organize the computer desktop for all the images and emails and documents related to the business. Now I have major folders, especially for the licensing art, on the desktop, and I feel like I finally know where all the images are going to go. Case in point: we have Ebay photos from 2004, when we first started selling on line. Now there's a folder of "old" Ebay photos, organized by year, as well as the most current images. I've done the same thing with the Etsy folder, and this will carry over to the Fine Art America photo. What helped in organizing all these images was finally figuring out how to work with Adobe Bridge in the Creative Suite. I love seeing all the photos at once!
If you need help in getting organized, I recommend two sources. One is the "Multiple Streams of Income" ebook from Laura Bray. (I'm an affiliate, and it you click "katydid" on the right side, you'll go to her site for ordering. I do recieve a small compensation for sending you there, but I've taken the course and it helped me tremendously.) The other is Alyson Stanfield's book I'd Rather Be in the Studio! You can order from Amazon (and yes, I'm an affiliate there, too…..one of the things Laura Bray talks about in her Multiple Streams ebook and course is setting up affiliate accounts.).

Happy organizing – share your tricks and ideas here in the comments.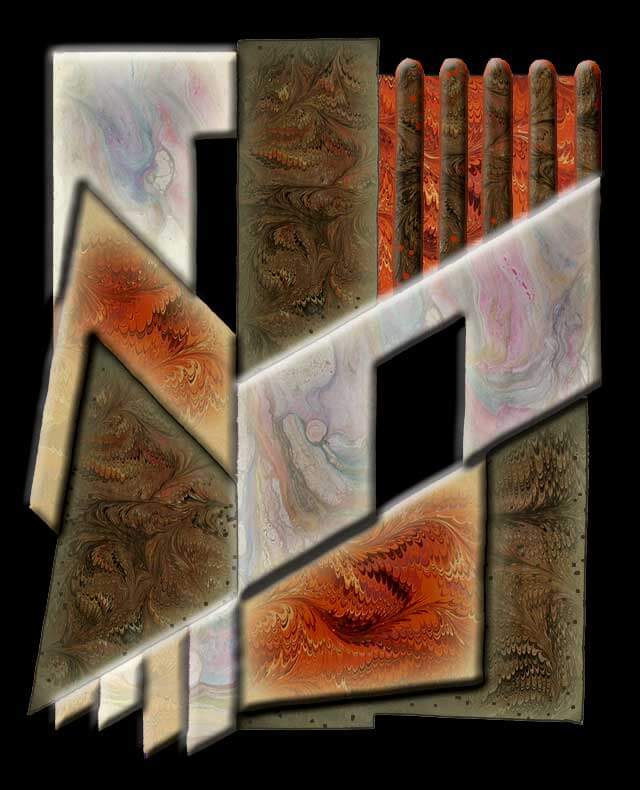 Retirement is amazing – all the time to create art and work on the art business.I'm very busy, one one of the things I let go was the notion of substitute teaching during retirement. Nope, don't want to lose a day to the classroom and grief when I can be making art.
Spending the money to redo the studio was an excellent investment. It means we're serious, plus the studio is so inviting – we WANT to be in there all the time. And once I started adding fresh flowers to the studio – well, the feng shui has been very conducive to creating.
I am certainly getting things done, but what I am finding is that I need to move to getting larger chunks of a goal done within a few days, rather than dragging it out over a couple of weeks, with just doing a piece here and there. I need to get it off my list, and I think this will work.
That said, one of my goals for this 100 days is three of the action plans in Alyson Stanfield's I'd Rather Be in the Studio! So as I was looking over Action Plan 1, I realized I have done pieces of this before, but not with these particular questions. I've looked at my target audience, my ideal customer, I've looked at overall goals, but never really defined success itself.
So that's my task today. Alyson lists 20 areas to ruminate on concerning how you visualize success.
* Production of art: I want to make at least three major pieces (Gaia weavings) a year; spend time each week in the studio revising, finishing, working on at least a dozen smaller pieces. So far for this second half of the year, I think I am on track – I already have three smaller pieces just about completed, and one new major weaving sketched out.
* Quality of artwork: It's very important to me, now that I have the time, to take some art classes, primarily studio art as opposed to art history (which I still would like to do). I want my work to be excellent and gallery-ready. I may still pursue a couple of show venues, but that's not as important to me as it was. I want to continue to learn new techniques to include in new artwork. Both hubby and I are really looking to improve our marbling skills.
* Exhibition venues: As I said, not as important to me to enter juried shows. I want to find a couple of galleries to carry my work, beyond the website. I am entering a local show (not juried) for the possible connections, as well as seeing if I can make what is in my mind actually happen in the piece.
* Teaching venues and opportunities: hmmm, possibly, but not at this moment. I've done a number of local gigs over the years, but never really went prepared with stuff to sell. Maybe something to consider after I have all the other business pieces in place.
* Travel: oh, yeah, and not necessarily for business (but we always visit galleries). I want to get at least one big trip in each year. We always visit museums and galleries, so outlets for our work, as well as new ideas, are always part of our travel. We even have promo literature to take with us.
* Home, Studio, Environment: The studio makeover was critical, and it will more than pay for itself in productivity. We're happy with our apartment and locale, although eventually we will move East again.
* Spirituality: I am practicing the principles of the Laws of Attraction and Abundance and I have been extremely pleased with my whole attitude change. I am reading Native Wisdom for White Minds by Anne Wilson Shaef, as I love the saying of our indigenous people around the world. And nothing beats standing and wondering at some amazing site in nature.

 * Health: major goal here, as I want to be around for a long time. I am taking steps to do what I need to, and hopefully with this 100 days I will see some good success.
* Leadership Roles: kinda done with this. That's why I retired. I'm leading myself to success.
* Published Work: hmmmm. Something to think about, just not sure how I can turn the marbling into a successful book. Seems like the books that have been written about marbling and projects haven't lasted long. And I'm not sure I want the pressure and deadlines of a book contract. Been there, done that.
* Visits to the website and blog: Numbers for the blog have been steadily increasing since I got back to blogging. The website has stayed pretty static, but I am not doing significant marketing on that yet. I've done some small revisions on the website, I still need to add new work, and I need to think through the purpose of the website. I want to see the blog traffic translate into sales.
* Subscribers to the newsletter: I am so lacking in this. I thought I had it under control last summer, but school hit and my time was no longer my own. I have signed up with Mail Chimp and am busy importing the addresses of subscribers so far. I want a schedule of every three weeks, but I need to spend time seriously looking at the content for the newsletter, plus be VERY prepared for this year's holiday season.
* Social Media  connections: you can read about this progress on tomorrow's blog. The only thing I haven't seemed to master dealing with is Twitter.
* Sales of my book: Nope, but I'm going to change "book" to "patterns." This is an area for long-term development. Two quilt patterns art in progress, and I need to refine my Polynomial Quilt pattern.
* Sales of my art: Definitely a big goal. I want our art business to help provide for travel in retirement. My immediate two-year goal is $1000 a month from the business.
* Grants received: another hmmm. Something to think about on down the future. I do have experience writing grants, so on down the road I will look at this.
* Articles by me: I did get paid abut 4 years ago for a series of articles on a quilting site. This will go on the long-term list of things to explore, as I do enjoy writing.
* Commissions: just finished my first big one, and I certainly want more. To this end I need to develop and promote my contacts and collectors lists. I need to put on the long-term list to check with the local and state  arts council for both grants and commissions.
* Public or private collections: not quite sure about this – something to think about.
* Licensing: this is a major one, and I have already identified some collections. I need to begin fleshing these out till I have at least 10 developed, and then I'm going looking for an agent.
* Volunteer work: I added this one, as I want to donate time and art to a local organization called Ben's Bells. Very worthy, and I want to help. Also, I want to continue the work for Art from the Heart (see top right of this page) to help promote peace.
If all of this intrigues you, you can pick up Alyson's book. WELL WORTH the investment in yourself and your art.