I haven't had a chance to do too much with playing around with the latest group of pictures from the Botanical Gardens, and there's so much I need to plan out for these pictures. So today, after sorting through slides and doing some general organization, I decided to play.
We have one lone ginko tree at the Gardens, and it was nice and yellow when we were there over Thanksgiving weekend. I didn't realize until I was looking at the photo that I had gotten some shafts of sunlight. Here's the original, which I really like.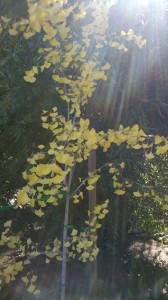 I didn't realize that there were some surprises in the upper right corner as a result of the sunlight.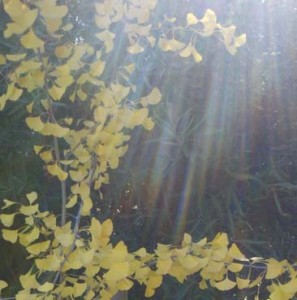 I love the shadows of the ground cover in the background. But you know me, I'm not content to just leave a picture alone, especially since I have plans down the road for some of these pictures. So….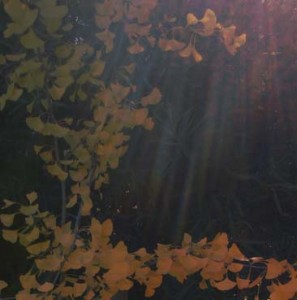 I don't remember what the filter was, but it's even more ethereal.
Now back to the whole shot….with a bunch of filters……I'm really partial to the sponge….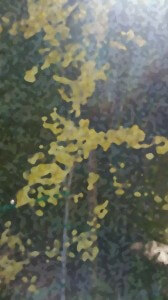 …but then I went very abstract…..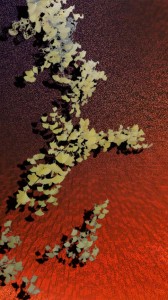 …again, very Asian in its simplicity, and I can see it in fabric……
Some other Photoshop Fridays you might like:
October – some of my favorites
2 Responses to "Photoshop Friday – Ginko Tree"