ALL IMAGES COPYRIGHTED 2010.
I haven't done a lot lately with Photoshop Friday, and as I was thinking about it, I wanted to see the body of work I have completed that I call my Desert Botanicals series. I have been preparing cards for a November show and realized the images really looked good, so that prompted me to look at some of what I consider the "finished" ones.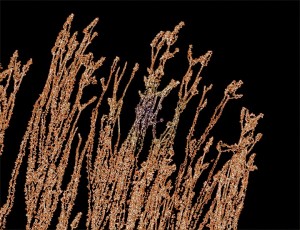 Last spring was a gorgeous one in the desert, and the ocotillo were in full bloom. This was some "playing around" with a couple of gradients.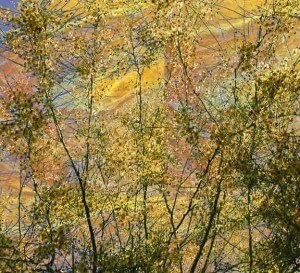 We had a blooming palo verde in our back yard, to which I added some background in a marbled fabric. Reminds me of a sunset.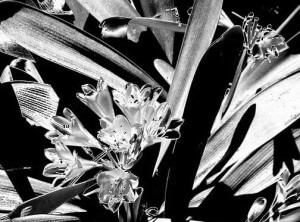 This is some kind of orange succulent from the Desert Botanical Gardens with a grdient applied to it. I am really drawn to black and white.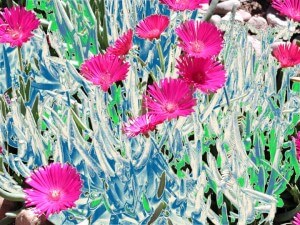 This was one of my first "successful" manipulations of some succulents. I was just learning a few different tools and stumbled on this finished product. I do enjoy the "mysteries" in Photoshop.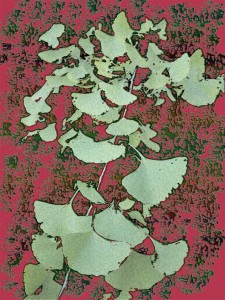 This is my newest, and I'm not sure it's a "done deal" yet. I love the small ginko tree at the gardens, and I played with the background with some brushes.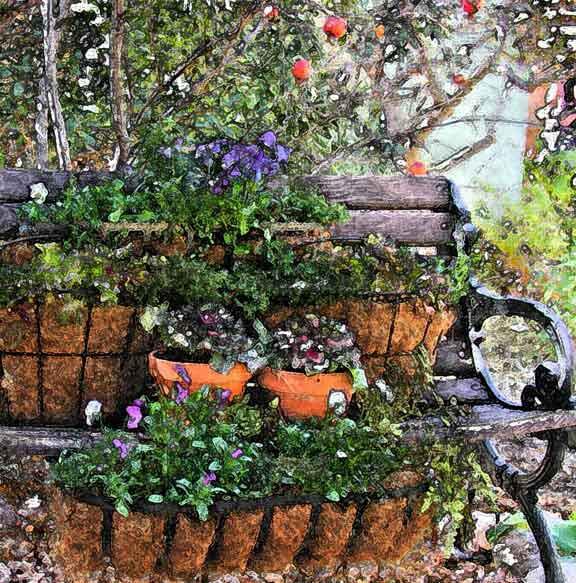 I love my garden bench. I have this in several iterations, this one with the fresco filter, for more of a "water color" effect.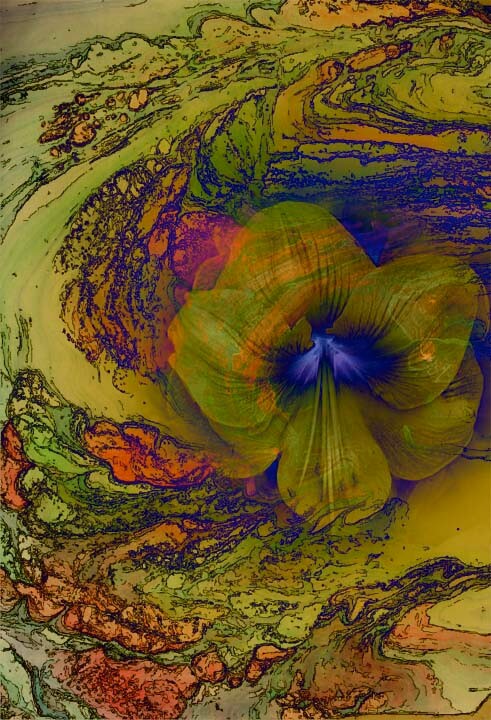 This is also in several iterations. The blossom is from a pic hubby took about 5 years ago from some spring plants. That one bloom brings such depth to the piece.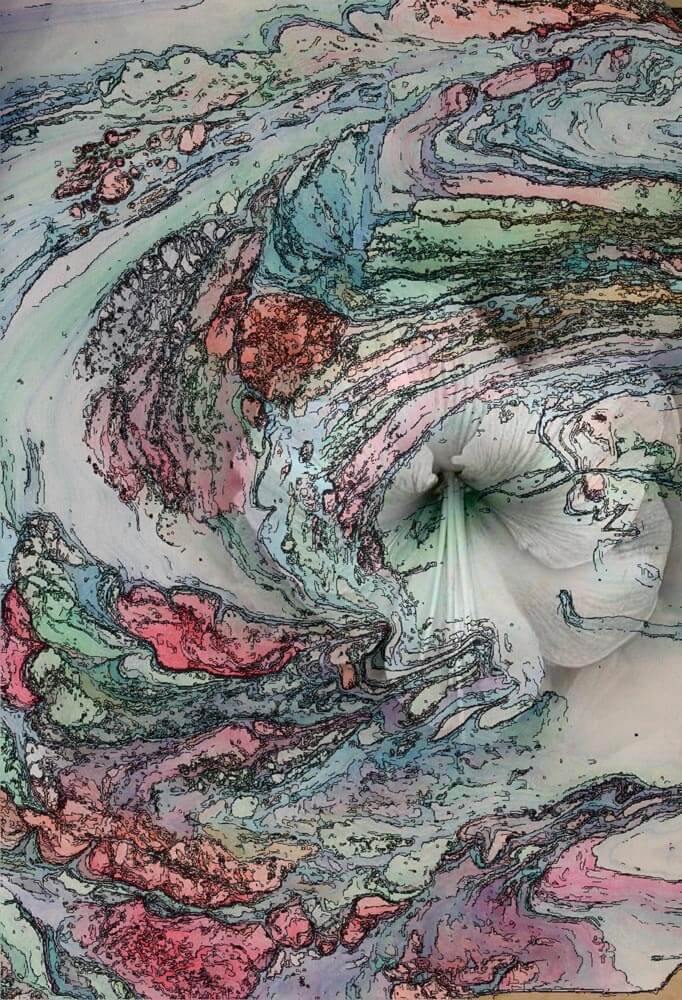 This is another version – with a very different feel to it.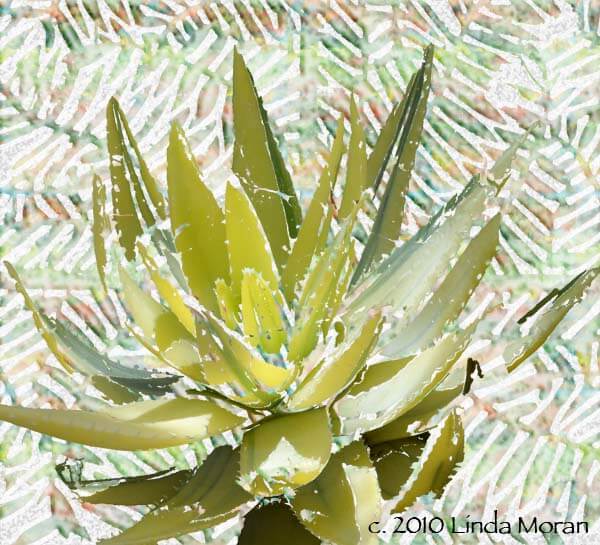 One of my favorites, of an aloe plant superimposed on the grate from one of the drainage areas in the Gardens. I added a "pattern" of marbled fabric to the grate.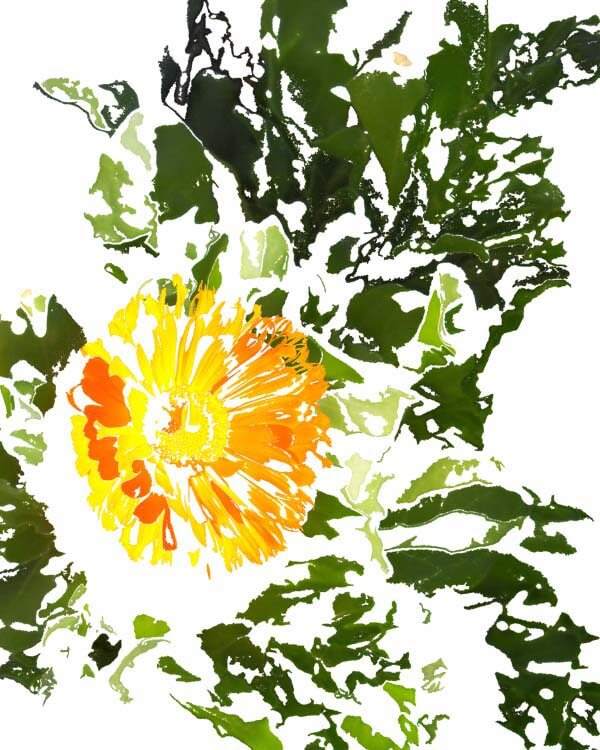 Another favorite,  a composite of three different images, part of my playing around to make collages.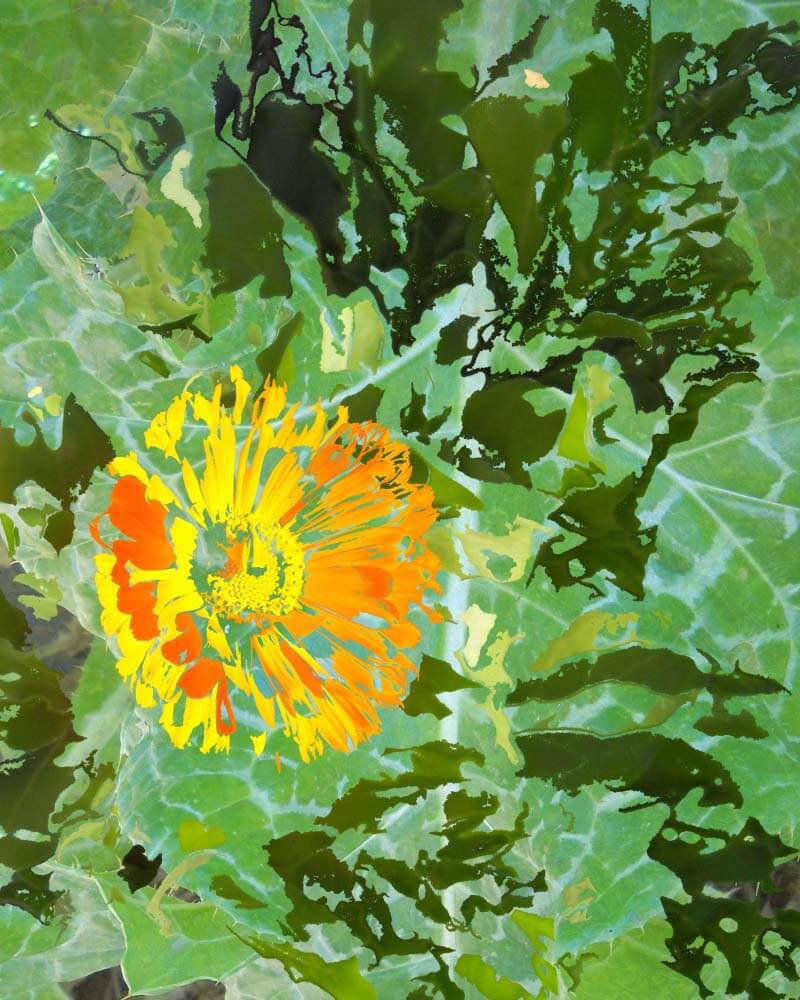 This is the one I actually printed – I LOVE that thistle leaf.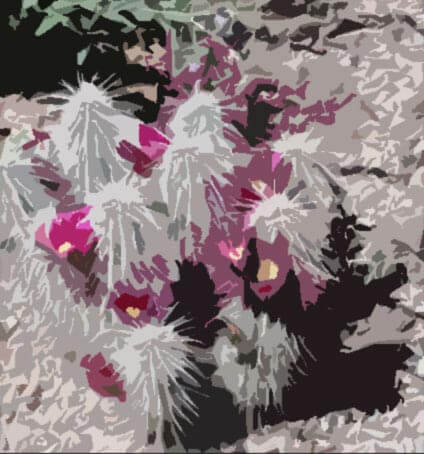 Another early one I really like. Even with all the filters, you still get the effect of cactus spines.
This is developing as a nice body of work. I am researching developing and printing these as a collection, even licensing them – one of the many things on my "to do" list. I interested in your comments – what do you like, what would you like to see more of, and any other suggestions.
ALL IMAGES COPYRIGHTED. LOOK AND ENJOY, BUT DON'T EVEN THINK OF TAKING……