Archive for the 'travels' Category
This country is massive! I haven't driven across since 1989, and much of what I remember of Oklahoma and Texas isn't accurate. I remembered flat, barren, brown. Once we were out of New Mexico, the panhandle of Texas ws flat and full of ranches, and considerably greener than my memory. No cactus, no brown, and pretty darn flat for miles. Amarillo wasn't the dump I remembered – very modern and green, and no smell of cattle – my main memory of the city from 1976.
New Mexico, Texas, and Oklahoma have gorgeous rest areas. Arizona has closed all of hers. I actually took pictures of grass and dandelions in Oklahoma – been a long time since I've seen dandelions, especially as fuzz balls. I got to drive for a while – about two hours through Texas – figures that I would hit the road construction. I found have have virtually no vision in the left eye, so I have to be hyper-careful with turning around to check oncoming traffic. It felt very good to be driving again, although I don't think I'm going to be doing much city driving.
We learned that when Oklahoma has a "turnpike," there are no services or hotels until the end of it. And "exact change" means "exact coin." There was a bit of scramble for coin….I wondered why at the end of OKCity there was this huge splash of hotels and then nothing….and we learned why. So we had to drive to Tulsa – and got caught in absolutely horrendous road construction and traffic – where the cops didn't do any directing of traffic – and when I mentioned it to the desk clerk, he commented that "that's Tulsa." Hmmmm….
But Oklahoma is so green, the Arkansas River was huge, and loads of hills and green grass. It was a beautiful drive, even if we did have to go out of our way.
Sedona is truly one of the magical places on earth. We spent three days there, and we explored a lot of areas we hadn't seen before, including walking along Oak Creek. One of our friends, Steve DeVol, is president of Keep Sedona Beautiful, and he put together the following slide show which demonstrates this amazing beauty.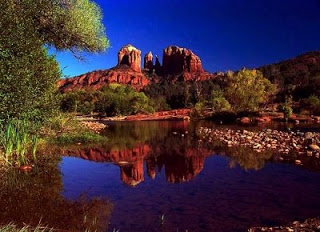 This is just a sample of the beauty – watch the slide show for MUCH more!
One of the things we love to do is prowl galleries, looking for spectacular art. Well, we certainly were not disappointed! Christoper Owen Nelson – WOW! Etched and painted plexiglass. We were stunned with his work – we just stared and stared – and had heart palpitations!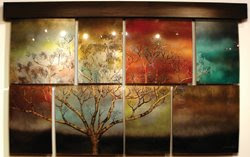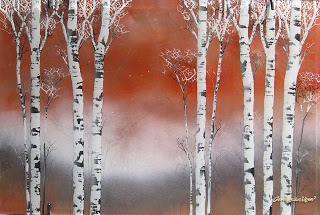 Not content with his work, we headed to another gallery – Visions at the Hyatt Shops. So many beautiful things!! Ulla Darni makes some incredible glass chandeliers – called the newest Tiffany.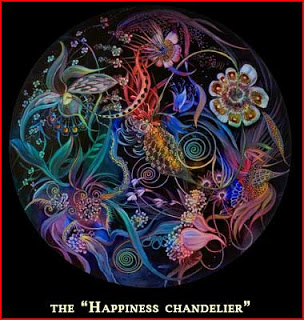 Some amazing kaleidoscopes outside the gallery – the "table" moves – and the table is full of plants – a truly unique inside pattern!
Here's glass, paintings, ceramics.
Another artist we loved – Eyvind Earle. Seurat meets Japanese lacquer – really gorgeous, you need to see them up close.
More tomorrow – just too many beautiful things to see!
Images:
http://www.fastdynamitecms.com/cmsimages/sedona_arizona_cathedral_rock.jpg
http://www.southwestart.com/sept08/21_Under_31/solitude_christopher_owen_Nelson.jpg
http://www.happinessdocumentary.com/images/ulla-Image-.jpg


This time last year I was recovering from eye surgery and complications, turning a major birthday, and two weeks away from blood clots in my lung and leg. Not a good summer. As mortality rears its ugly head, I've been reflecting on a bunch of the good things I have done in my life.
* Married my amazing hubby Dean – 33 years this June. It never gets old, much to the amazement of my 9th graders, who can't understand why I'm not bored.
* Walked on the Great Wall of China – the only out-of-US traveling I have done, but one of the major places I wanted to go. I need to scan some of the pics from 30 years ago. It was an amazing month, from Hong Kong to Beijing (Peking at the time), including hearing the war sounds at the time from the China-Viet Nam clash.
* Lived in Hawaii for my first 3 years of teaching. Great mentors, wonderful memories, some of the "old" Hawaii. O'ahu's pali, Waikiki, hiking Diamond Head, a semester at the East West Center, driving the back side of Haleakala, swimming in the Seven Pools, visiting Lindburgh's grave, Maui's pali – there are so many memories!
* Taught history, language arts, math, earth science, writing – took me a long time to realize teaching was what I was meant to do. I'm thankful for all the students in my life. I loved teaching AP US History, almost as much as teaching algebra.
* Started a non-profit learning center that helped over 3000 students. Nearly went broke personally, but we did good work during those three years.
* Charter member of Maui Community Theater – loved the theater and even more loved directing all my students in Peter Pan, Music Man, Oliver, Portraits, Willy Wonka, Bye Bye Birdie. Thank you, Marie, for the vocal class – did my first vocal recital at 42.
* Marbling and exploring my artistic soul. Reading, writing, quilting – all the wonderful "down time" activities I can enjoy.
* Haunting museums. Loved the week in DC just rambling through the Smithsonian. If there's a museum in my travels, I'm there.
* My long-time friends, and my new close friends. We should all be so lucky. I have a second family of great people.
* Got to thank the teachers that made me: Joan Daniels, Tom Higgins, Elias Tobias, Fred Stevenson.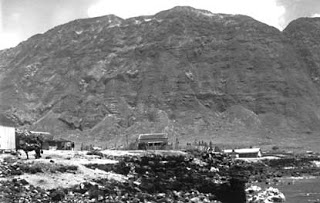 One of the great things about summer vacation for me is the ability to read whenever and how long I want. "Moloka'i" is an absolutely amazing book – I started it Sunday morning, and finished it at 11 that night, with time off for Battlestar Gallactica and Hangover (hilarious, by the way). This is a beautiful book, I think even more so for me because of living in Hawaii. This is the story of Rachel, a seven-year-old when she is diagnosed with leprosy and sent to Moloka'i. There are wonderful descriptions of Old Honolulu, the death of King Kalakaua, the deposing of the queen, the horrible conditions at Kalaupapa, and wonderful, old Maui. You really become invested in these characters – from Rachel to her Uncle Pono, to Sister Catherine, to husband Kenji, to a brief appearance by Father Damien.
I spent my first three years as a teacher on Maui, and in the early 70's you got a glimpse of what Old Hawaii might have looked like. I did the road to Hana on the back of a motorcyle before the road was paved. I strolled the beaches in Kihei before the hotels took over all the land. I've driven the Maui pali slightly drunk, and the description of the old road makes me realize how lucky I was to make it home. I've toured Iolani Palace. Standing on the Pali on O'ahu is an amazing experience for its beauty.
The first photo is Kalaupapa in the early 1900s. Then the road to Hana, with all its switchbacks. The last is typical of the houses I lived in when teaching in the 70s.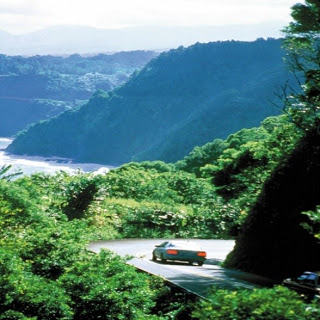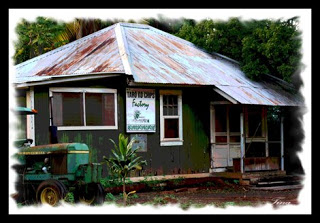 Bottom Line – an amazing wonderful thoughtful, romantic, tragic book. Photos from Google images.

No pic today because I don't have access to my computer, but OMG – San Diego is AMAZING!! When we were here 9 years ago, we were booked too far out of town, had to navigate the traffic all by ourselves, and were generally frustrated having to find parking on our own. So THIS time we did it differently – lots of on-line reading to make arrangements…so here goes!
* The weather! Amazing, a little drizzle, nice and cool, plenty of sun – PERFECT!
* The trolly tour – great to see San Diego this way, lots of info, great guides, on and off where we want. trustedtours.com
* The Sea Lion tour – an amphibious boat – drove through SD for 15 minutes to Shelter Island, entered the water, and then even more fun began. Navy Seals checking us out, as it turns out two nuclear subs were being towed to sea – the boat was wanred not to get too close to certain areas – but we got great photos! F-18 Hornet landing, lots of sea lions, including a baby just born, and dolphins jumping to commands, as they are being trained by the Navy in the Bay.
* Lunch at the Harbor House in Seaport Village, and wandering around, drooling at the water.
* Coronado Island, especially the BEACH! I haven't seen ocean in 8 years!
* Convention Center – HUGE!!!!!!! Tucson is such a one-horse town, compared to SD….
* Seeing Balboa Park – goind museum hopping tomorrow – Da Vinci at Air and Space.
* Shopping at Old Town – really had to hang on to the credit card – but there is a metal sculpture with our name on it…bought ceramic vegetables for outside the house – been wanting them for years.
* Beautiful views of water!
* Very impressed with history and planning in San Diego – other cities could learn a lot. We will definitely be back!


As I continue with Lesson Two, I decided to choose a photo of the Salem Witch Museum, since the doorway and glass window seemed pretty dark. I wanted to see what I could do with them. Here is the original: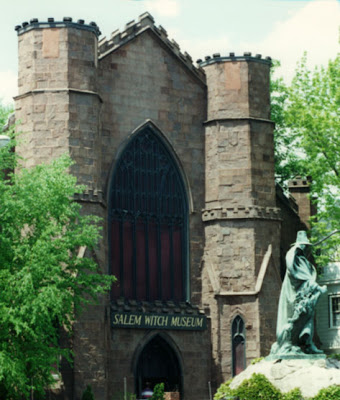 THis next is looking at the levels only on a separate adjustment layer.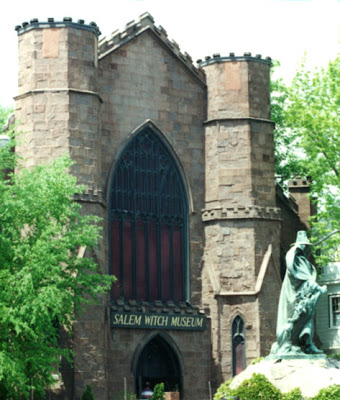 Now we look at a curves adjustment added to it, on a separate adjustment layer.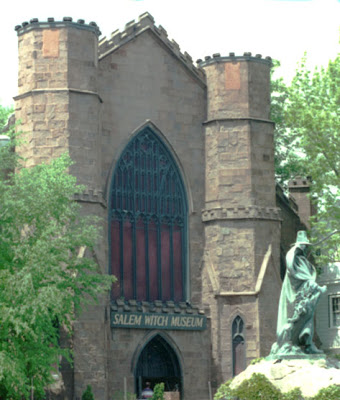 This last is levels, curves, adn the greens on an adjustment layer, in an attempt to correct the lighting, and tone done the brightness of the statue base.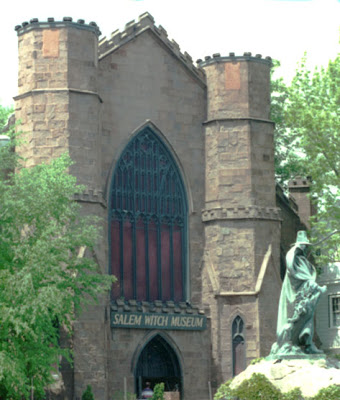 And finally – just for fun – after all – it is a witch museum!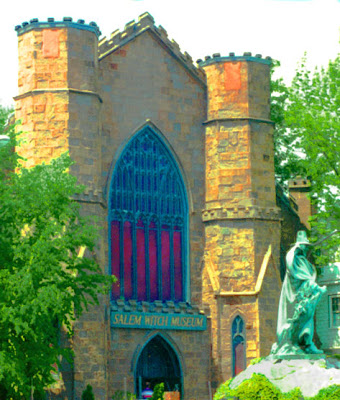 I promised myself I wouldn't do anything with Photoshop today until I ws done with my list for school, which included a lot of loose ends, like ironing. Well…at least I got my lesson plans done.
I decided to play some more with the water color effect, and I chose an original photo I had taken of the Grand Tetons from 1989 when we drove across country visiting National Parks. This looks just like a postcard, but it's really one I took.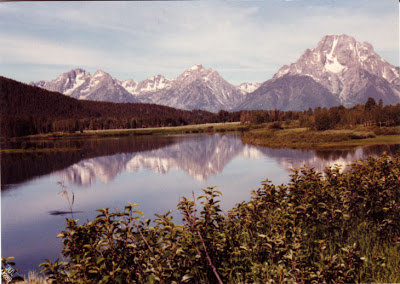 I got some different effects with the artistic filters, playing around with the different choices. These were colored pencils and pastels. I can see how you could illustrate a book with adjusting effects. This first is the watercolor effect, which I could get really hooked on.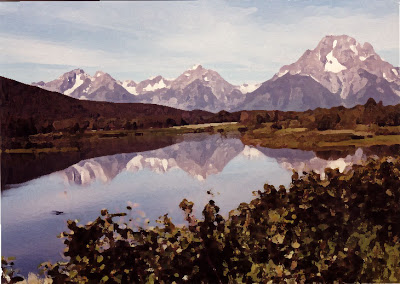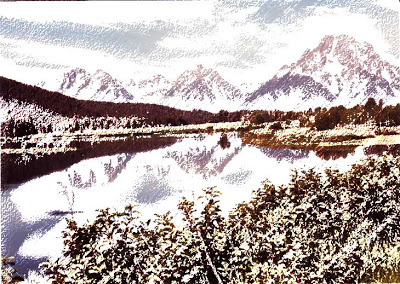 This last is playing around with some other color effect and then adding the pastels.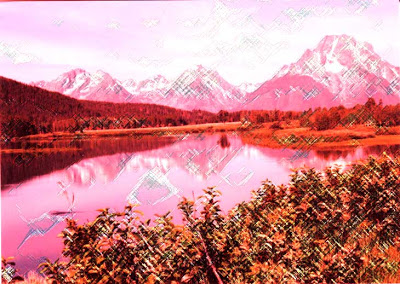 Still lots of fun!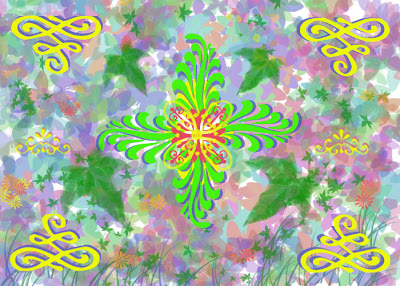 It's April already, and the mesquite are beginning to bloom again, so the desert is slowly getting greener – at least as green as the desert gets. Nothing like a Maryland – or Vermont – spring. So spring is on the mind – and this is my afternoon tribute to Spring.
Photoshop A is done – boo hoo – and I am just playing around with what I have learned. This is an exercise in working with brushes, layers (and remembering to name layers), free transformation, and opacity. I couldn't have done all of this two months ago! By the middle of the month I hope to start in on an independent study of Photoshop B. I figured out how to download new brushes – wowza, what fun playing with the new ones. But I can see I am going to need to get them organized soon – I have some favorites that I can see I will use all the time.
Creativity has really been flowing, especially where school is concerned. Made a proposal for next year that could be really exciting for the kids, so it's just wait and see till we get approval. We have less than two months left in the school year – quite a quick year it has been. Spring break this coming weekend, and then AIMS testing across the state.
Last Sunday we went to Phoenix to see the Body Worlds (http://www.azscience.org/) exhibit. What an unusual exhibit! Definitely science; you can't help but also see it as art. Amazing wonder, the human body – the interconnectedness, and the beauty – no wonder man (in the broadest sense) has been fascinated with this marvel since the Middle Ages. Still in Phoenix until end of May if you are interested.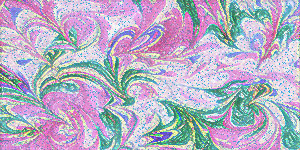 Yes, I know – a rhetorical question, as time marches on. But I managed to let 10 days go by without posting. I can blame part of it on my California trip – the ASCD conference in Anaheim, which was excellent – more so because I got to go to the GETTY!!
ASCD is a yearly conference that focuses in on all things in educational leadership and curriculum. I had a chance to go this year (last time was 1997 in Baltimore) and had some fascinating sessions, as well as a chance to meet up with people I haven't seen in a while. I love browsing the vendors – on Mondays you get loads of freebies, as publishers don't want to pack everything up again! So I found an old series of great reading comprehension materials that are being reprinted – and I got them for free! I had a session on project-based learning, as well as a wonderful man (a great nerd with an amazing sense of humor) on technology.
But by far the best part was Michelle, Pam and I finally deciding to rent the car and drive the 42 miles (2 hours in LA traffic) to the Getty. I could feel the tears starting as I climbed the stairs through the fountains to the entrance – a museum on its own mountain top. I will most likely never get to the Louvre – this is probably the closest I will get. The facility is truly amazing – the building is a work of art, as are the gardens – and everything else. We want to do a ladies' road trip and come again, and include the Getty Villa in Malibu – with all the antiquities.
I got to sit for 20 minutes in front of my most favorite painting – Van Gogh's Irises. I was mesmerized just to see it in person. Over the years I have been lucky to see some of my favorites: Renoir's Boat Party, Seurat's Sunday in the Park, a great Monet collection – it is so wonderful to see the originals.
By the end of our first 2 hours at the Getty we were all in agreement that we wanted to bring our eighth graders for a week at the Getty. Well, we got so energized by the ideas, that we are making a proposal to our principal to do just that. We spent Sunday night on a working dinner sketching out a complete plan for a project-based learning environment that would culminate with a trip to the Getty,
So this is a great creative time for ideas about the classroom. With everything else I want to do, it will be a very busy spring!