Sedona is truly one of the magical places on earth. We spent three days there, and we explored a lot of areas we hadn't seen before, including walking along Oak Creek. One of our friends, Steve DeVol, is president of Keep Sedona Beautiful, and he put together the following slide show which demonstrates this amazing beauty.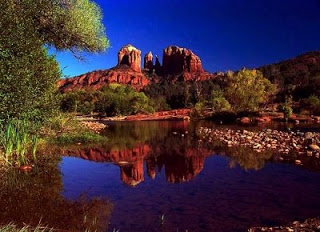 This is just a sample of the beauty – watch the slide show for MUCH more!
One of the things we love to do is prowl galleries, looking for spectacular art. Well, we certainly were not disappointed! Christoper Owen Nelson – WOW! Etched and painted plexiglass. We were stunned with his work – we just stared and stared – and had heart palpitations!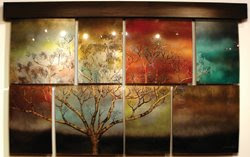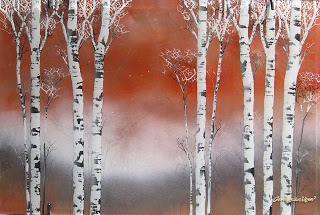 Not content with his work, we headed to another gallery – Visions at the Hyatt Shops. So many beautiful things!! Ulla Darni makes some incredible glass chandeliers – called the newest Tiffany.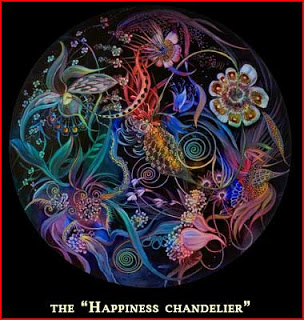 Some amazing kaleidoscopes outside the gallery – the "table" moves – and the table is full of plants – a truly unique inside pattern!
Here's glass, paintings, ceramics.
Another artist we loved – Eyvind Earle. Seurat meets Japanese lacquer – really gorgeous, you need to see them up close.
More tomorrow – just too many beautiful things to see!
Images:
http://www.fastdynamitecms.com/cmsimages/sedona_arizona_cathedral_rock.jpg
http://www.southwestart.com/sept08/21_Under_31/solitude_christopher_owen_Nelson.jpg
http://www.happinessdocumentary.com/images/ulla-Image-.jpg