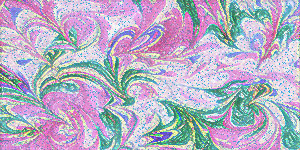 Yes, I know – a rhetorical question, as time marches on. But I managed to let 10 days go by without posting. I can blame part of it on my California trip – the ASCD conference in Anaheim, which was excellent – more so because I got to go to the GETTY!!
ASCD is a yearly conference that focuses in on all things in educational leadership and curriculum. I had a chance to go this year (last time was 1997 in Baltimore) and had some fascinating sessions, as well as a chance to meet up with people I haven't seen in a while. I love browsing the vendors – on Mondays you get loads of freebies, as publishers don't want to pack everything up again! So I found an old series of great reading comprehension materials that are being reprinted – and I got them for free! I had a session on project-based learning, as well as a wonderful man (a great nerd with an amazing sense of humor) on technology.
But by far the best part was Michelle, Pam and I finally deciding to rent the car and drive the 42 miles (2 hours in LA traffic) to the Getty. I could feel the tears starting as I climbed the stairs through the fountains to the entrance – a museum on its own mountain top. I will most likely never get to the Louvre – this is probably the closest I will get. The facility is truly amazing – the building is a work of art, as are the gardens – and everything else. We want to do a ladies' road trip and come again, and include the Getty Villa in Malibu – with all the antiquities.
I got to sit for 20 minutes in front of my most favorite painting – Van Gogh's Irises. I was mesmerized just to see it in person. Over the years I have been lucky to see some of my favorites: Renoir's Boat Party, Seurat's Sunday in the Park, a great Monet collection – it is so wonderful to see the originals.
By the end of our first 2 hours at the Getty we were all in agreement that we wanted to bring our eighth graders for a week at the Getty. Well, we got so energized by the ideas, that we are making a proposal to our principal to do just that. We spent Sunday night on a working dinner sketching out a complete plan for a project-based learning environment that would culminate with a trip to the Getty,
So this is a great creative time for ideas about the classroom. With everything else I want to do, it will be a very busy spring!