I promised myself I wouldn't do anything with Photoshop today until I ws done with my list for school, which included a lot of loose ends, like ironing. Well…at least I got my lesson plans done.
I decided to play some more with the water color effect, and I chose an original photo I had taken of the Grand Tetons from 1989 when we drove across country visiting National Parks. This looks just like a postcard, but it's really one I took.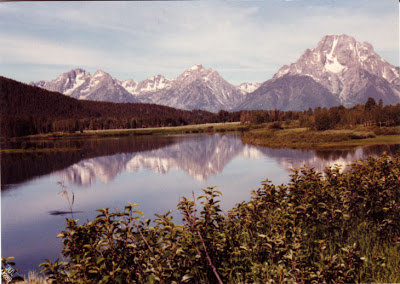 I got some different effects with the artistic filters, playing around with the different choices. These were colored pencils and pastels. I can see how you could illustrate a book with adjusting effects. This first is the watercolor effect, which I could get really hooked on.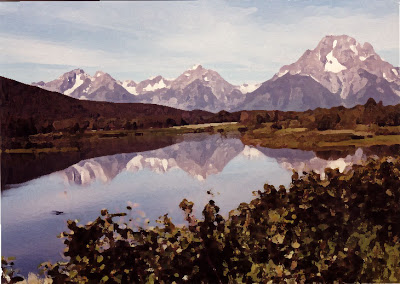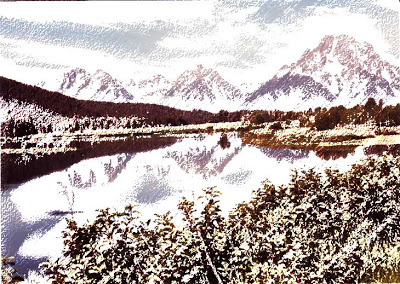 This last is playing around with some other color effect and then adding the pastels.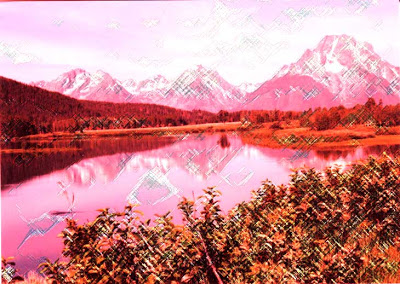 Still lots of fun!