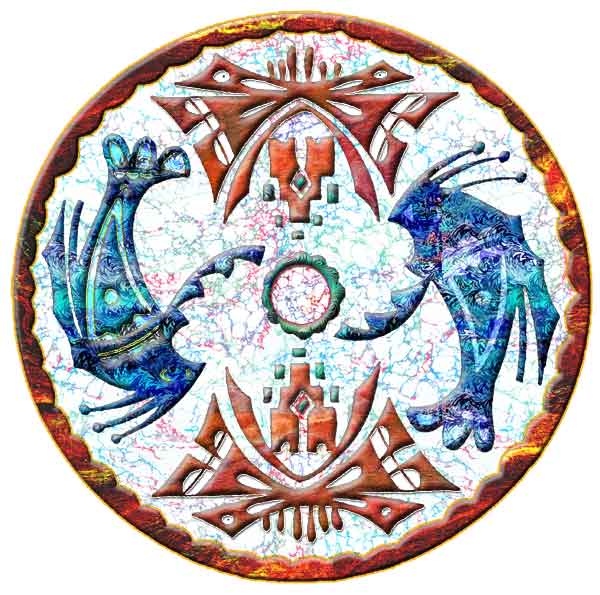 This weekend is the Tucson Sewing, Quilt, and Craft show, which has not been publicized much. I only know about it because I had a call from a vendor trying to sell me stuff, and I found out they would be here in town. Plus, the show is at an "expo" center that's not in a great part of town, and entrance was around the back – and not well marked. That said, I enjoyed two things about the show. One, I could go on a SCHOOL DAY!!! I didn't have to wait until the weekend. Two, I met some really cool people and saw some unusual gadgets that I really want…..that's always a good sign….
The Handy Caddy – I don't normally buy impulse items, but I could immediately see a use for not only organizing my sewing table, but also carrying my sketch materials with me a whole lot easier than dropping everything in the bottom of my purse. The bigger tote will hold my sketchpads and assorted material for trips.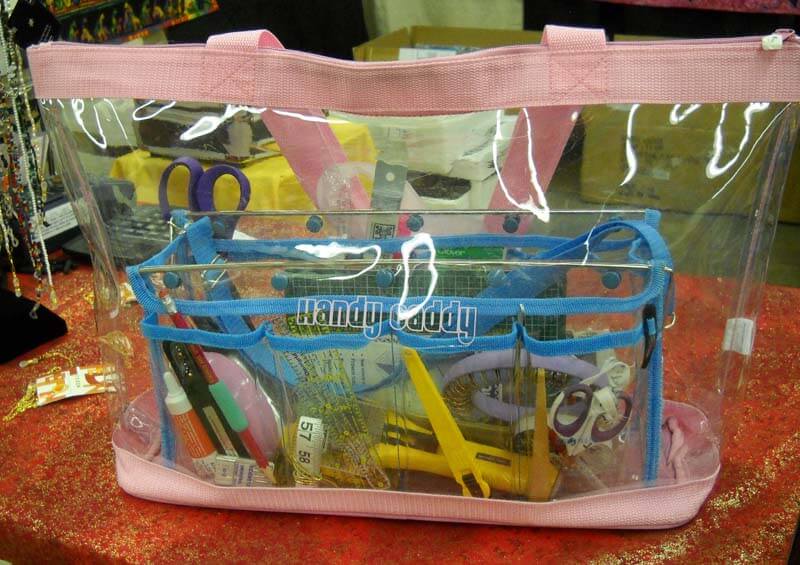 Also of interest were these really cool custom quilt hangers. I could see using these to hang pieces of fiber art for a quilt show, from Summer Sky Creations. The owner is local to us (well, norht of Phoenix, as opposed to East Coast) and can do custom work.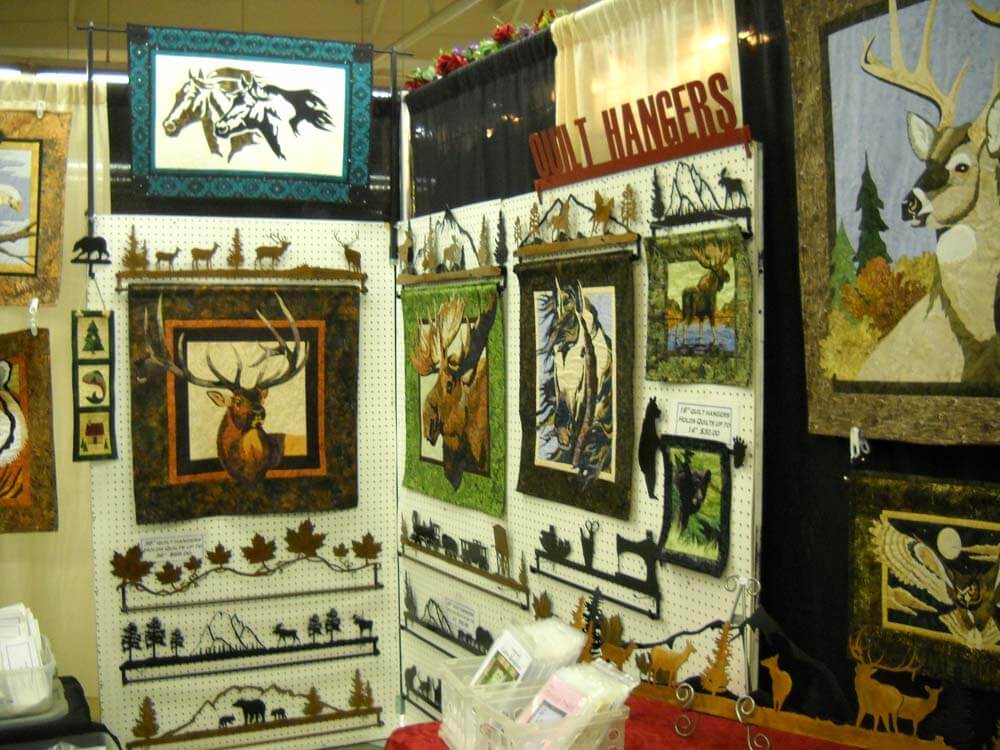 There was another quilt hanging system that uses magnets that I thought was brillian – even better for hanging shows at a gallery, and no tools needed or holes in the wall. From Rom Woodworking (check under Miscellaneous) comes Magent-Ficent: "$35.00 – Magnet-Ficent(TM) Invisible Quilt Hanger A simple and versatile system for hanging your quilts without using push-pins, screws, nails, or levels!  Magnet-Ficent(TM) Invisible Quilt Hangers allow you to easily and securely support your quilt for display, yet it will appear to be floating very close to the wall with no means of support.  This hanging system uses a small mounting plate attached to your wall using removable adhesive strips. " We saw it displayed and LOVED the idea.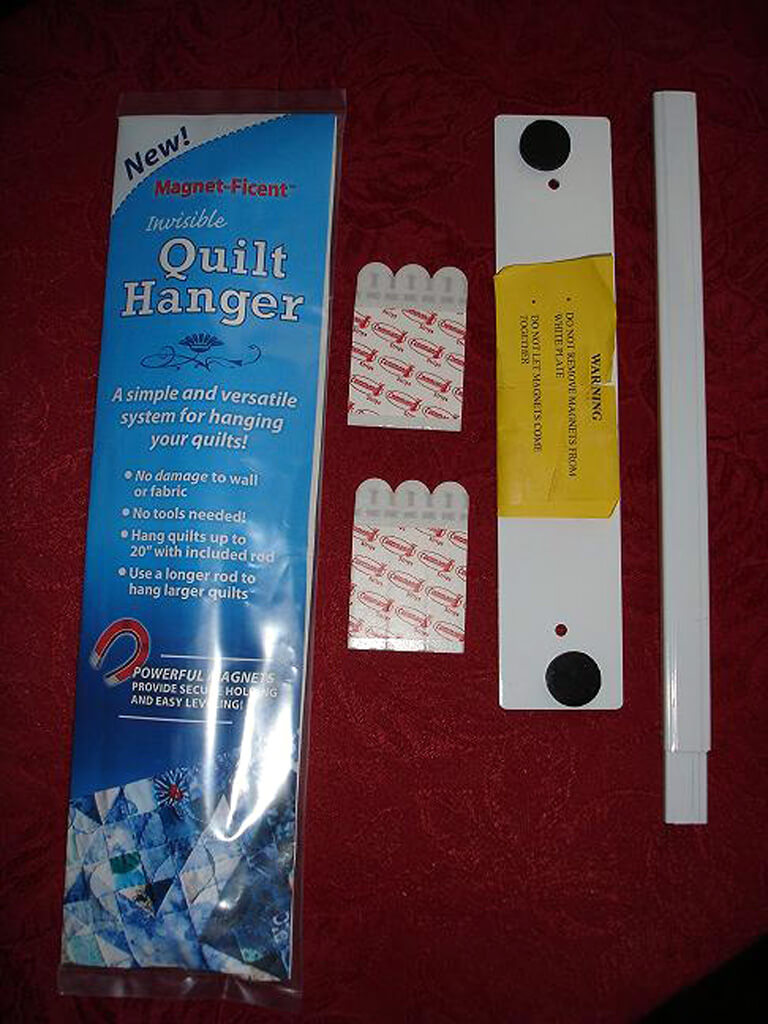 PS – his wooden thread cabinets are gorgeous!
From VJ's Creative Designs come additional quilt hangers, and they are also even more local to us – just south of Tucson. Gorgeous wood designs for hangers.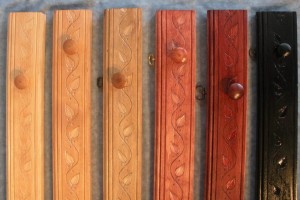 This is within the first hour, and we could already of spent lots of money. I did pass on the $300 iron (down to $200 as a show special). Loads of bells and whistles, but I really don't need steam…..
Then we saw THE cutting system….on our wish list. From Sew EZ Quilting comes this QuiltCut2 Fabric Cutting System. We saw it demonstrated, and when we get a little busier, it will help us save a lot of time preparing fabric.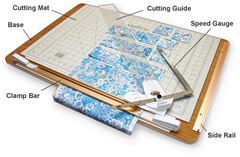 Love this! Then I saw some GLORIOUS patterns from Pacific Rim Quilt Company that would be gorgeous in marbled fabrics. I love this pattern: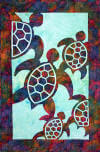 So it was a wonderful 2 hours of browsing, shopping, and talking to vendors. Now I need to go get busy!!