I am hooked on zentangles. Several times this week I just found myself drawing – just pull out the pen and a piece of journal paper, and I am off with the lines. I got a couple of good ones this week, definitely more in the "zentangle" style.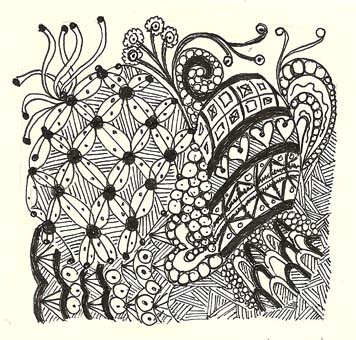 I'm slowly developing some of the patterns I like, and you'll start to see them repeating themselves.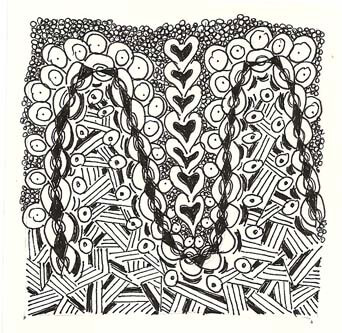 My "problem" with this one was that I couldn't seem to balance black/white and heavy/light. Still looks good, though.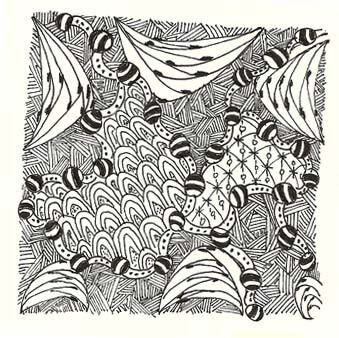 There's a lot of fine detail in this one – I really like the "plaid" design – you can really zone out working with that pattern.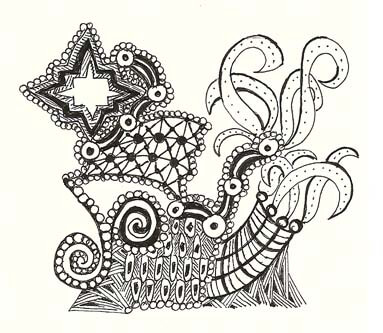 This was a fun one done yesterday morning, waiting to get with friends for our yearly "art gathering." I deliberately left a lot of white space with this one.
Then I got the bright idea to do some zentangles for my second family, based on their initials. I found some magnet frames in Michael's, so I just need to finish the letters. Here's K and G…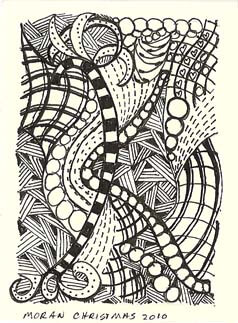 I've started the D, and I have about six more to do. It's been a great month for art, and I have quite the growing collection.