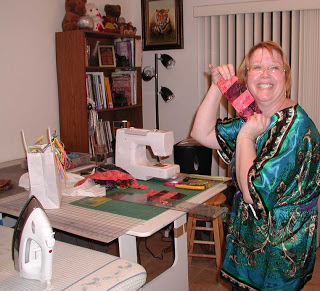 Michelle and I manage to complement each other so well – we really are the Sarcasm Twins. Every time we hit the quilt store, Michelle ends up spending money – well, so do I but a lot less…most times….except for the time I bought a whole bolt……
Anyway, after our first foray together, making fabric bowls a year ago, we decided to go to Strippers' Club, and Michelle REALLY caught the quilting bug. So Monday nights are "learn to quilt" night at my place. Learning to use the rotary cutter, she started in on her first quilt. Lots of laughter and sarcasm and helpful hints (at least I think they're helpful) – and I even got some work done.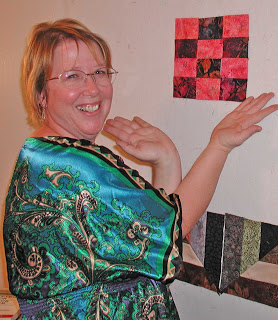 Use the design wall to see how strips are working out, and then careful lessons in pressing – not ironing…..ask me how I know the difference – this new quilt I think will not have stretched at all….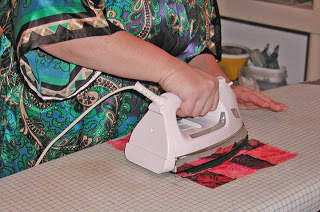 …and a finished product! One block down and 19 to go….stay tuned for more next week….another convert to the world of fabric stashes!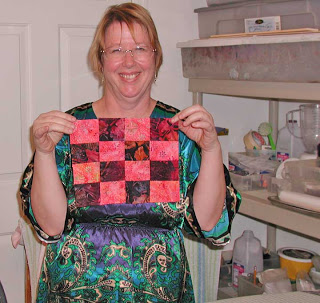 Speaking of stashes – I need 140 strips for the new quilt class in one more week, so I have been ransacking my stash for a scrappy look to this new quilt – behold the 80 strips I have cut so far….and lots more to go through……