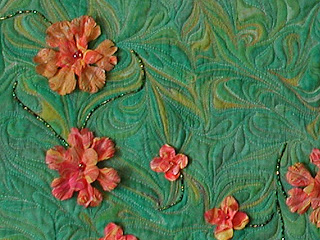 I'm looking at a really beautiful sky – dark cobalt at the top, three-quarter moon up high, a great orangey-purple at the horizon, moving up in stages to the cobalt. Didn't last long, but really gorgeous.
I've had a great week at school. I so do love my teaching now. My students went from fighting me on showing steps for simple equations to accomplishing the distributive property three-step equations today, with one student actually saying, it's a good thing you made us show our steps. Two and a half weeks on basic equations, and they are flying. It's the best feeling!
Distributive Property Day is Saturday – if you missed the post, you can click here. This whole idea of "sharing is caring" is working really well in having the students remember exactly how to do this type of equation. I've got candy corn for us during quizzes tomorrow, so we can celebrate a day early. I plan to dress as a "dryer." Lint, dryer sheets, and mismatched socks for my costume. The kids already know I'm a nerd…..
Over the last couple of weeks I've found some great eye candy on line. Here's a sample so you can go exploring yourself.
Kevin Van Aelst is an interesting digital artist. I'm particularly fond of his math images – food and math – very clever! Here's two samples of the many pics on his site.


The periodic table in gummy bears – gotta love it!

Country Channel TV has a series called Talking Threads, out of England. I've watched three episodes: interviews with an artist, and then a demo. Watched Jill Kennedy silk artist tonight, and now I gotta tell ya I HAVE to do some silk painting! She makes it look so easy (but I truly understand that to be great at something doesn't mean it's easy).
Zentangles are something new to me, but very cool. I am in the process of trying to do one. Suzan and I are going to trade at Thanksgiving. I'll post pics as I finish – right now I am looking for a couple of new pens.You really need to visit the web site and look at the samples to get a really good idea. I'm thinking there are a lot of quiltart images to be created with the zentangles. Here's a quick blurb from the site:
"Zentangle is an easy to learn method of creating beautiful images from repetitive patterns. It is a fascinating new art form that is fun and relaxing. It increases focus and creativity. Zentangle provides artistic satisfaction and an increased sense of personal well being. Zentangle is enjoyed by a wide range of skills and ages and is used in many fields of interest. We believe that life is an art form and that Zentangle is an elegant metaphor for deliberate artistry in life."
The Mannahatta Project is a look at Manhattan island as it once was, back in 1609. There are lots of images and renderings to get an idea of the changes this island has undergone. You could spend HOURS looking through this site. Great idea if you're teaching science or history. Here's a quick sketch of putting Mannahatta back together again:




A Little Imagination and a Pile of Junk is another blog I discovered – this is a tutorial on painting a paper towel. I found this interesting because I was cleaning up after myself when I was dyeing fabric and really loved the colors on the paper towel. Turns out I don't have to throw the towels away! The key is ironing – you can check out the full tutorial – it's amazing what one can find on the web!

All in all a good day, with lots of new art on the horizon, people I enjoy reading every day, a hubby I adore, and a day closer to the weekend! May you love what you do!
One Response to "Thoughts for a Thursday"