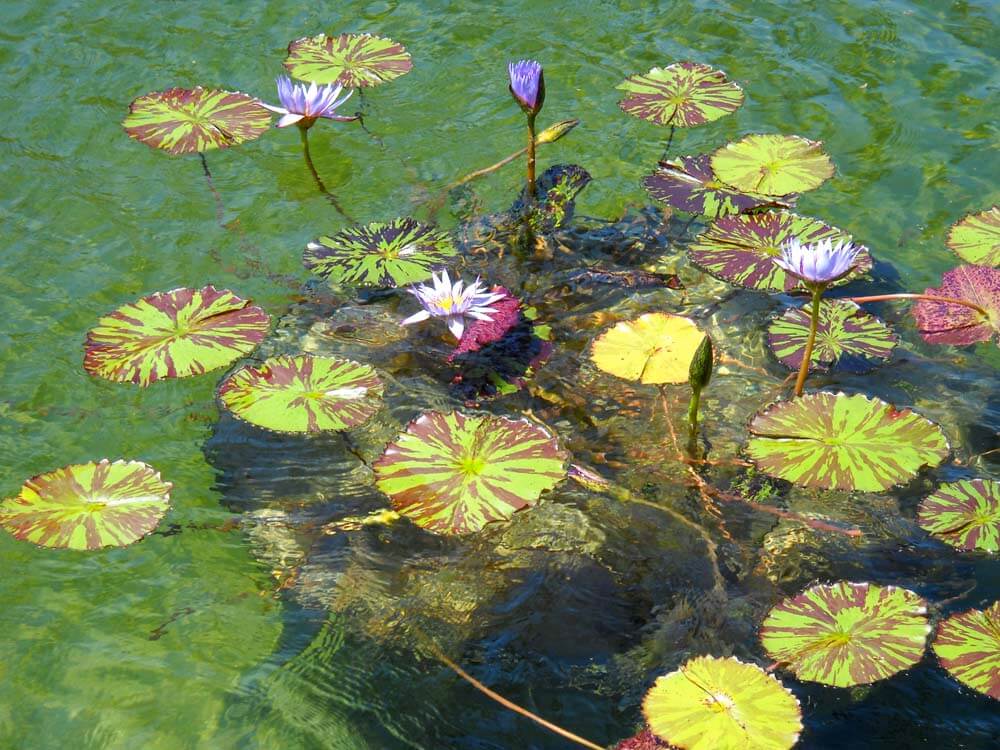 This trip to San Deigo has been postponed twice, so we were REALLY glad to finally get there and see water again. Anything with water was our main destination. That and the fact that I am fascinated with texture. I'm thinking that is probably because I have no depth perception, and the vision just keep getting worse. So when I see texture I am absolutely fascinated by it.
As in this picture of water lilies in the reflecting pool at Balboa Park. I have never seen the pads with such striations to them. They were really gorgeous, and the only lily pads in the whole pond that had the multi-colored leaves. This would make a great quilt….
Water was the most important element to this trip, and we had a motel right across from one of the MANY marinas. Plus, as soon as we checked in, we headed to the point of land where Cabrillo landed, Point Loma.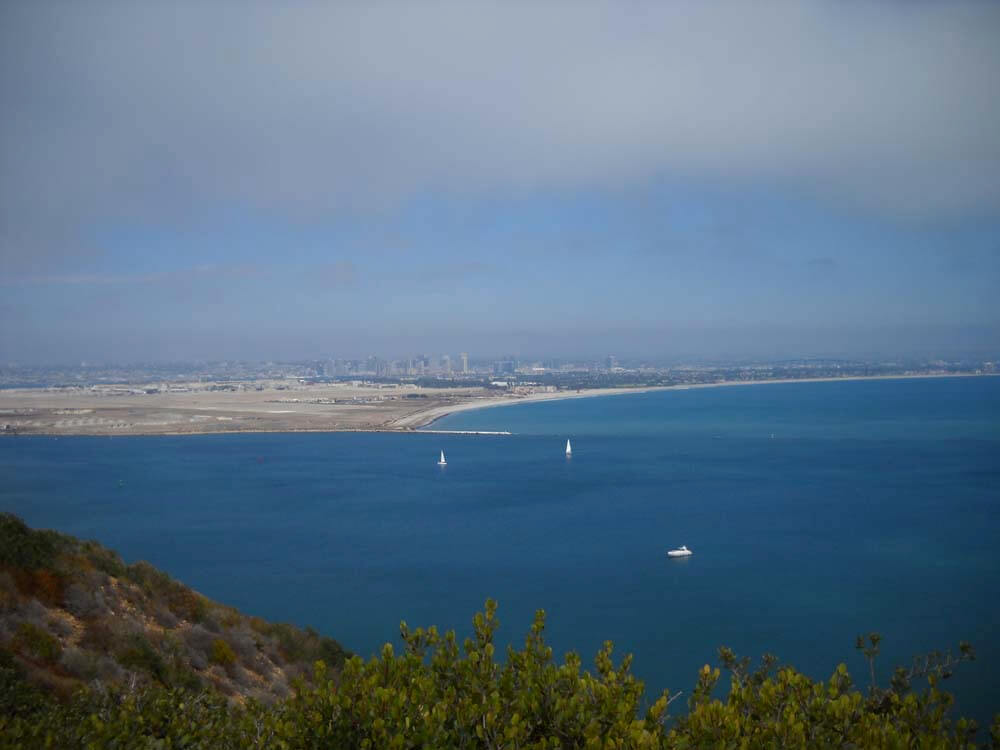 I did not adjust any of these photos – my camera really captured the wonderful colors and weather. This is looking southeast from Point Loma, with the naval base on Coronado in the foreground and the skyline of San Diego barely visible. That water had some of the best shades of blue I've seen since floating back from Lanai in 1996.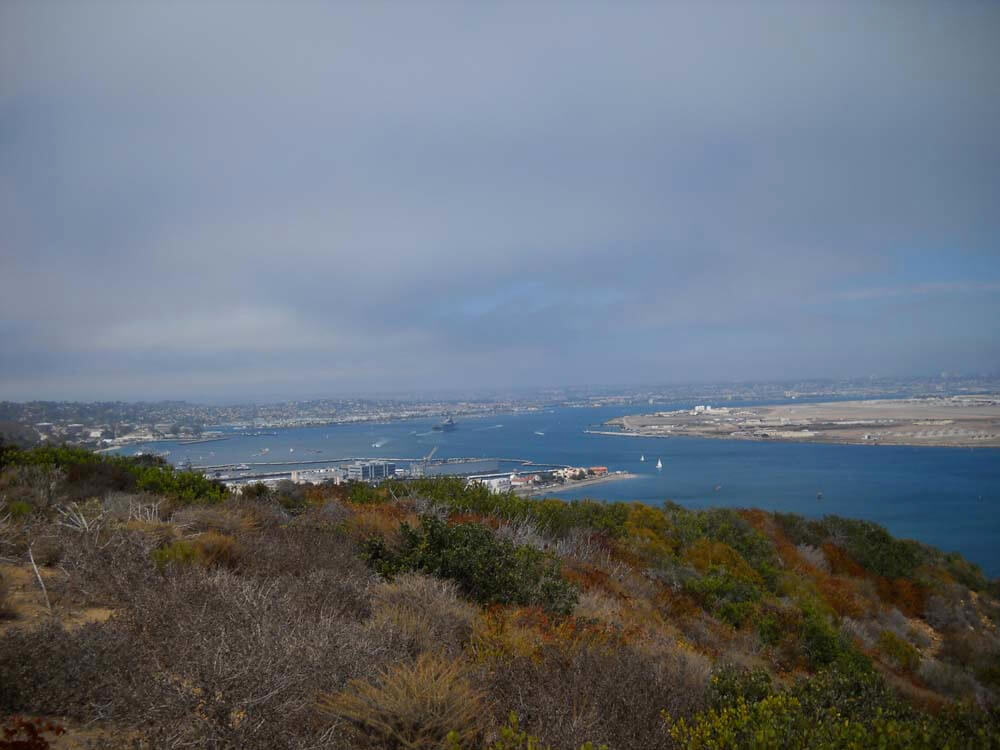 Love the different colors of all the various flora and fauna.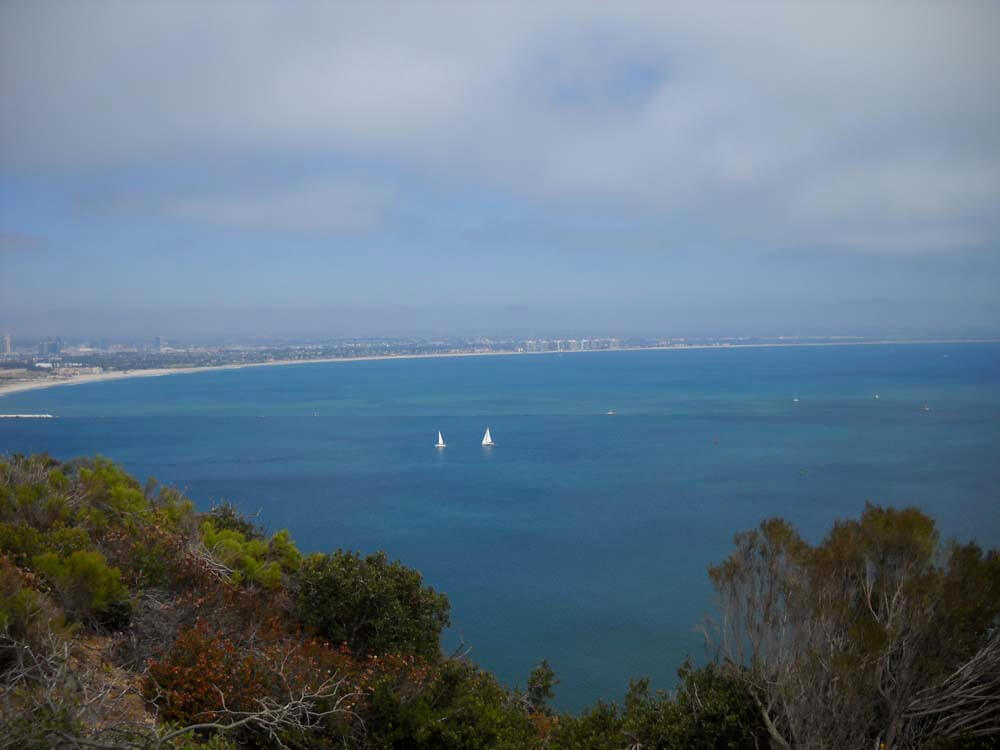 The wonderful beaches of Coronado.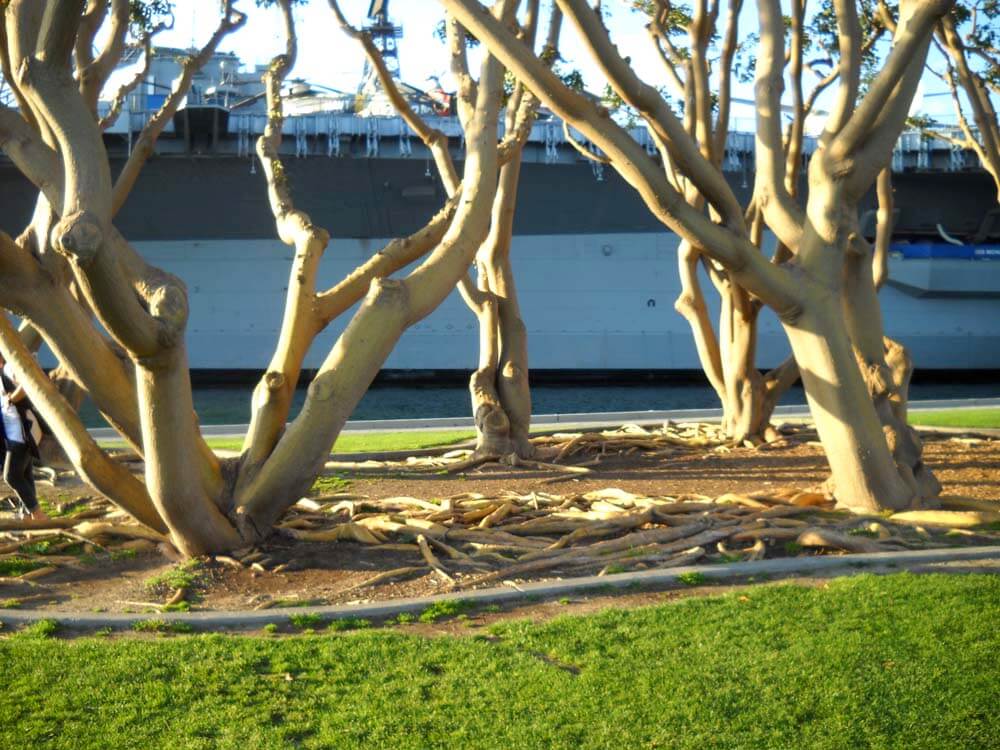 Look at these trees! This is at Embarcadero Park, at the base of the aircraft carrier Midway.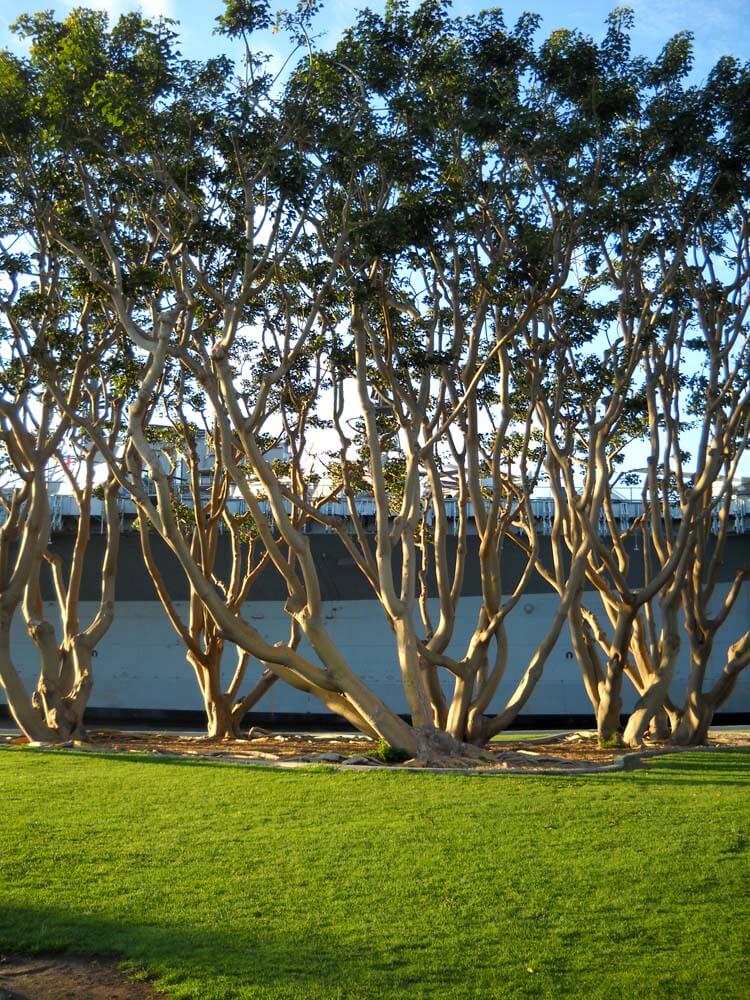 The memorial to the work of Bob Hope and all his USO tours – quite moving, especially at sunset and in this setting.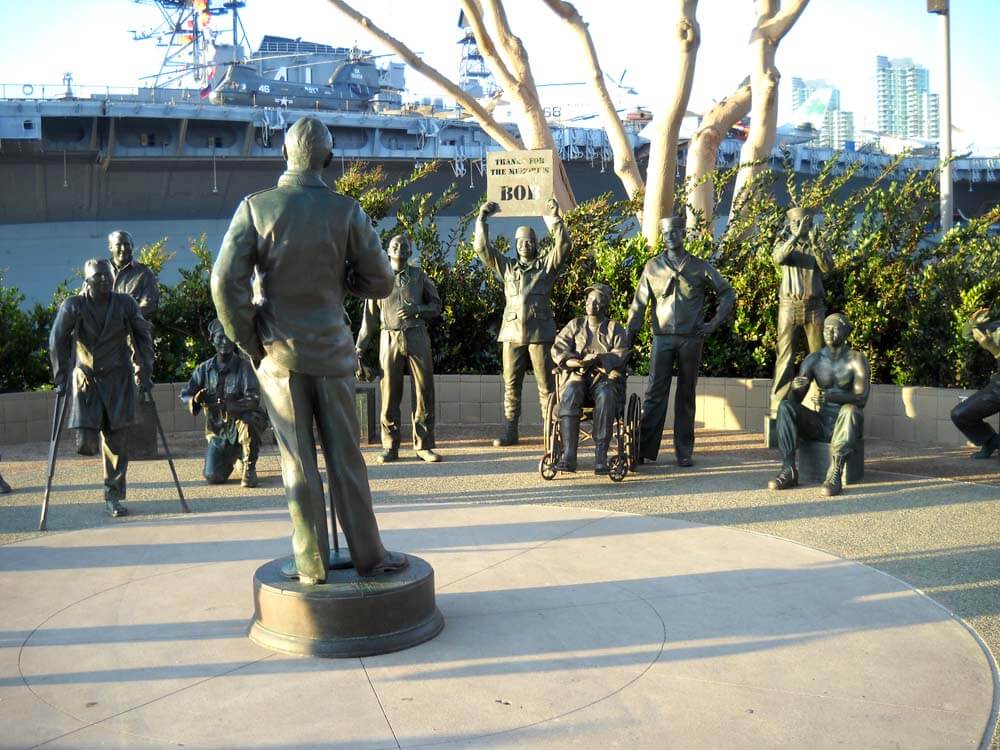 At the park at Seaport Village, looking south towards the Coronado Bridge, just at sunset.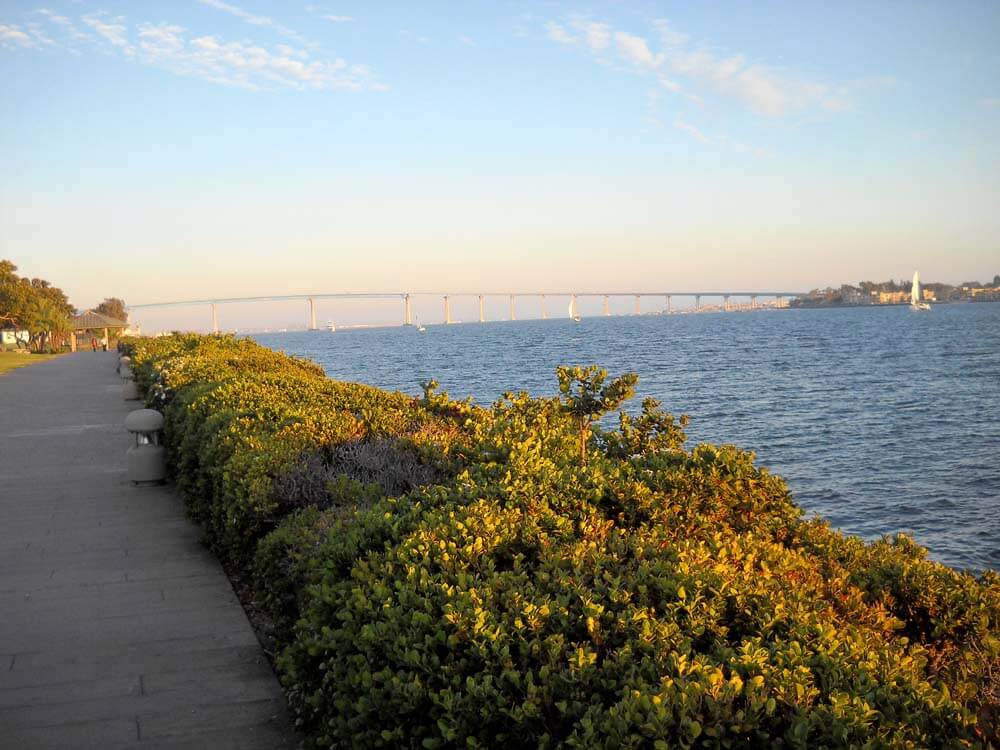 Looking west to Coronado as the sun starts down below the persistent cloud bank.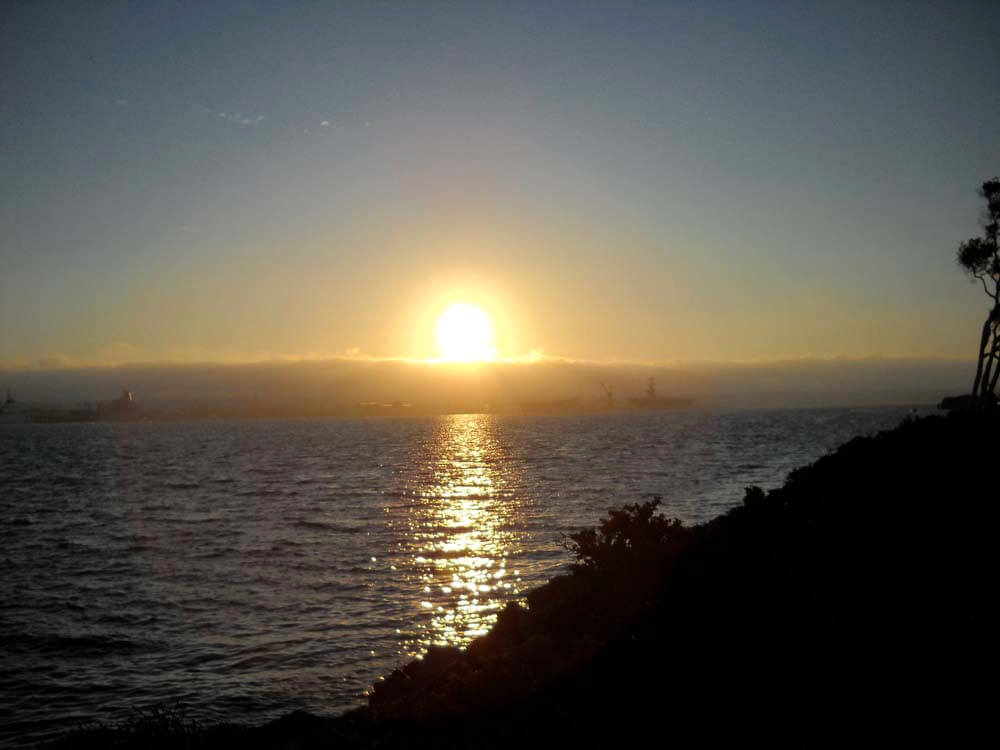 I waited two years to get these pictures of these palms at the Prado Restaurant in Balboa Park – the first time we were there – no camera with us!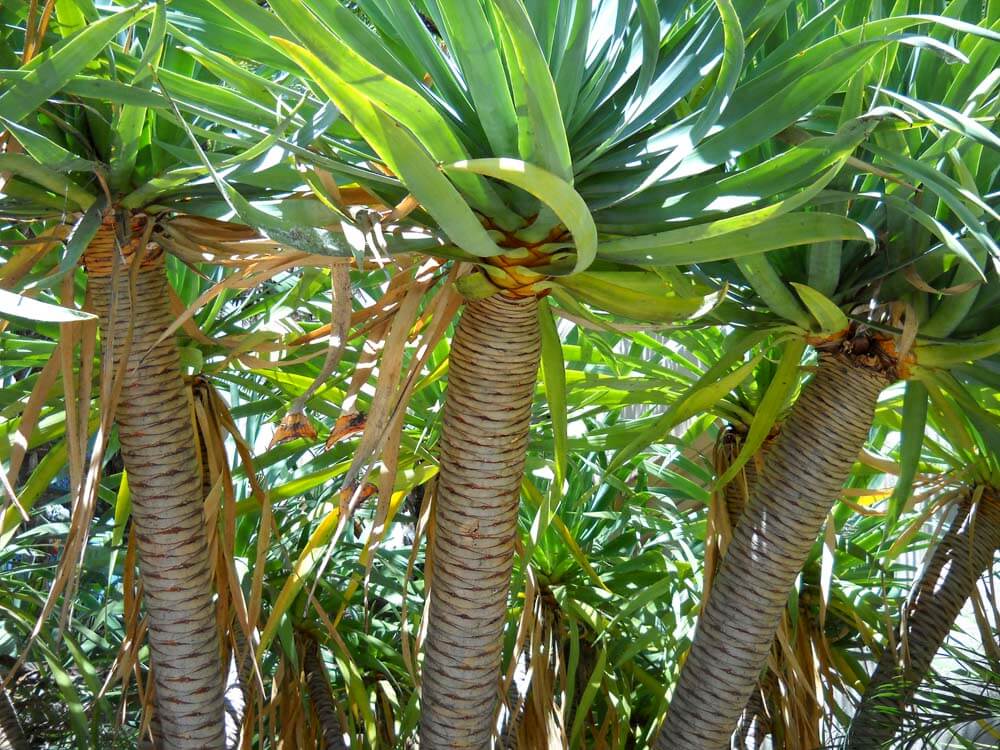 The only touch-up in this photo was removing the security camera – the detail is just too gorgeous – this is part of the facade for the San Diego Museum of art.
Which leaves us ready for…
The Mingei and Visions Museums……
2 Responses to "San Diego – Water and Texture!!"