Posts Tagged 'Art every day'

Ya know, just a random thought…I think marbling patterns are like zentangles……..
That said, I think I finally get it. This week's zentangle – that's right, just one of them – is showing me the way. I spent all week on this one, as I finally get the idea behind the "string" and the various sections. There was a lot more deliberateness in choosing some patterns and working around the design. That's right, I think I get the idea of truly just zoning in to a pattern or two and that little amount of space, and just draw, and Rick and Maria say, one stroke at a time.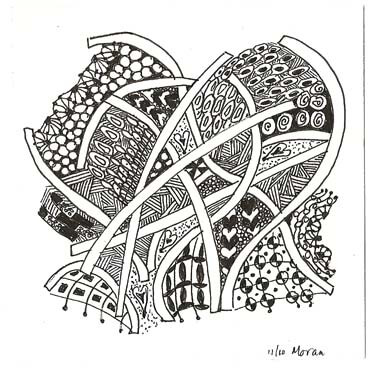 There is so much in this one little drawing. There are a couple of patterns I really like, some patterns that I would need to practice (no doubt within the context of creating a zentangle), and some that seem beyond me – I seem to make a mess of them.
As we were packing up the studio for this new move, I found the ones I have done last November. A couple I think begin to approach actual zentangles, and some I am still very fond of. I do have  quite a lot now. Here's the one I started yesterday and finished today: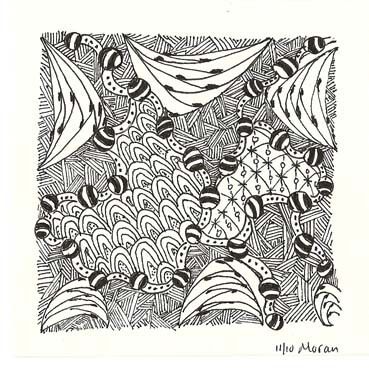 Can you tell the patterns I am really liking? And I haven't even shaded this one…although I could see where I would….Overall, way lots of fun!
And I met Kathy Anne, a CZT (certified zentangle teacher) who lives on the far Northwest and is putting together a zentangle party for the end of January. Should be lots of fun and I am really looking forward to getting in to it even more…now I want to go to Massachusetts for an official training…..there are so many things I want to do!

This has been an interesting week, in that while I only have four zentangles to show, I have been exploring the wealth of patterns and information available on line. I have found myself in odd moments trying out new patterns. It seems that there is way more to this than "doodling," as I am finding out. There are identifiable patterns, and I am enjoying trying these. Some I am having more success with than others, but they're all fun to do. I can see how using patterns enables you to enter a zen state much faster, and you relax more within the art.
Here's some websites to explore:
The Original Zentangle site and their blog
Plus, go to Flickr and just explore…whch I did on my new Droid, and now I believe what the sales person said about using up your battery…..
That said, here's my work this week. I am particularly interested in the added element of shading. I definitely want to explore this more.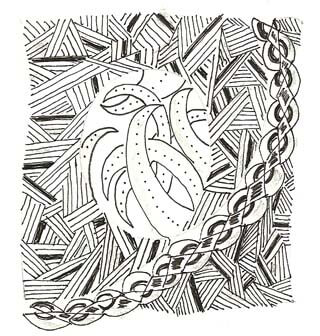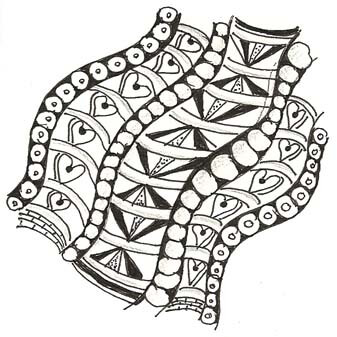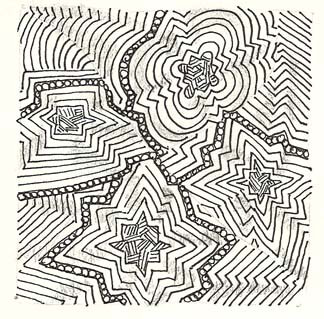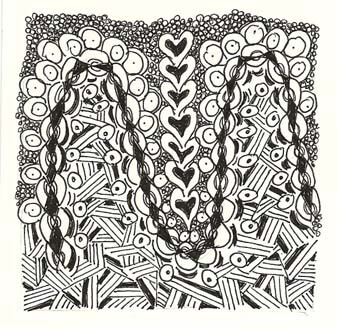 Anyone out there doing these? I'd love to see your work!