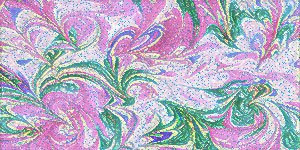 In the midst of a lot of school work, writing, and phone calls, I had time to work on another indigenous image – this one of the well-known gecko of the Southwest. We have numerous in our backyard, and they're quite fun to watch doing their "push-ups" in the sun! This first is the original image in black and white –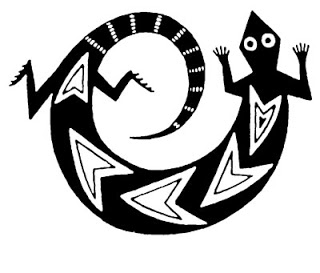 Then I looked through new patterns I created and settled on the orange marbled pattern. Lots of "heat" to match the Southwest, and the detail is so perfect – nice and small, almost like skin.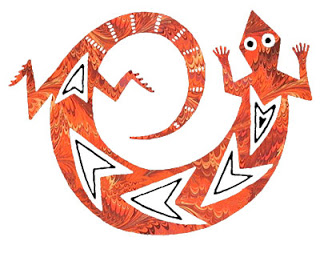 Then I started with embossing – give some life to the gecko. This was another image that fell into place; I seemed to know exactly what to do – and even more importantly, HOW to do it.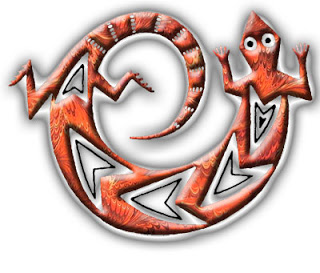 Then I went with my gradients – which I love. I have a couple of favorites – the bronze/copper one being the one on this. I tried all kinds of filters and adjustment layers, and finally the gecko said "enough."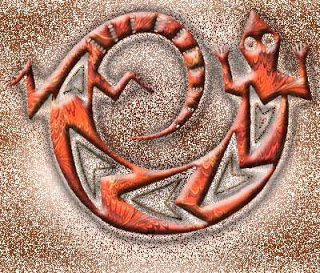 I'm very pleased with the final result.
And – I finally – last night after nearly 10 years – realized how to scan fabrics to create a quilt through Photoshop. Very cool!