We spent yesterday setting up to marble (which always takes so long, with pretreating and actually setting up the liquid bath), but then today we got to play – marbled about 6 yards of fabrics, and once again everything went really well. It is so nice to be back in the large tray again – we actually feel like we are creating art again, not just little pieces to sell. Yet again today we were talking about how much of a void there was in our artistic lives when we couldn't create large pieces of fabric. When you define your art this way for over 14 years, it really is distressing to lose the skills.
Especially nice is the fact that we are working with other fabrics. Tried some larger heavy-weight silk that worked wonderfully, as well as some faux suede pieces, and the velveteen also worked. I still need to treat the velveteen to soften it up, but overall extremely pleased. Still haven't been able to do the chiffon again – those people who bought that two years ago certainly have one-of-a-kind pieces!
We want to marble more often now that things are working again. It is SO GOOD to be creating fabric again! We even are revisiting marketing and revving up the business end because we are turning out really great fabric. The disadvantage is that our bodies have changed enough that we can no longer go for six hours straight, not including clean-up. There was a time four years ago when we could do 60 fat quarters in a day. Can't do that any more, and we also discovered we don't like turning out fabric that way – we would just as soon do a smaller amount and have a chance to play on each of the pieces.
We are still looking for a particular fabric that we used for so many of our art pieces – we used a poly-satin that kind of worked, but not to the detail we would like. I found an old piece that we'll use in checking around fabric stores. All the really great pieces are from bridal fabrics, so we just have to shop around for those.
This piece that I've scanned shows the incredible detail you can get on the poly fabrics.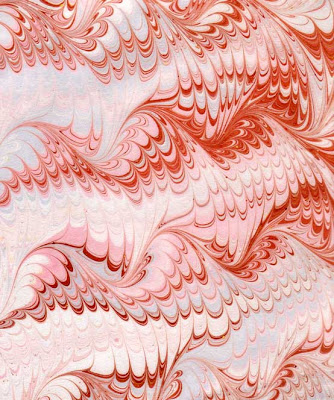 Then I started playing with some of the new tools from the Photoshop lessons. This next is with the Shadows and Highlights adjustment. I particularly like the neon effect on the orange.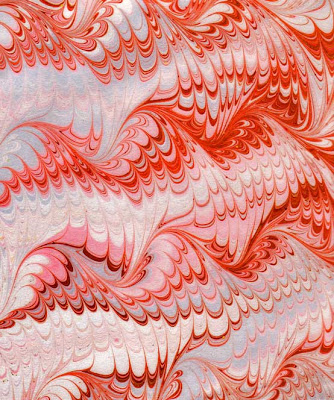 This next is playing around with the eye dropper tool and the white space. Each gives a different feel, which is why I have wanted to learn Photoshop for so long. I want to be able to take a really great piece of fabric and use it to create lots of other images, so the particular piece doesn't have a short shelf life till someone buys it.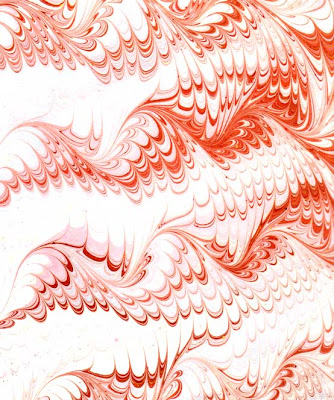 And finally – the joy of playing with filters in Photoshop! Take a look at what happens with the emboss filter with the same piece! Reminds me of maps of the Continental Shelf.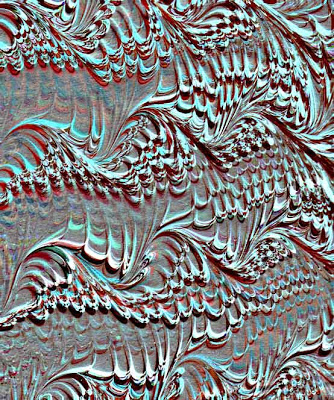 All in all, a great way to spend a day off from school (Rodeo days here in the Old Pueblo)!