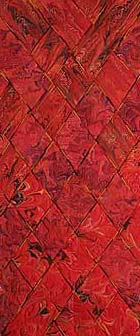 ….well, probably not a real bump, more like a slight detour in the development of this new piece. I am trying to represent depression as something that is hidden in the brain. I have a great center piece that looks like dendrites. I want to build around it in reds for the angst that comes with depression, and I was running into some issues with how to quilt the third piece. So I looked at the rest of the fabric pieces I had to see if anything looked like it would work better. Found a piece that will be fabulous, and it's going to take a lot of quilting to make this piece really happen.
As I'm auditioning threads, hubby comes in for his opinion, and as I'm trying to explain what I want to attempt, he brings up some legitimate questions on construction. While this is an art quilt, it still needs to hang like a quilt in a gallery setting, so I have to keep that in mind. I've had issues when trying to construct "unusual" fiber pieces in the hanging, so I have learned to keep that more in mind.
We're drawing back and forth on the ideas, and it finally occurs to me that I need to do a mock-up to see if this design is really going to work. If I can get it together, it should be pretty amazing. So that's the task ahead of me tomorrow morning after marbling. It'll set back the actual quilting a day or so, but next week looks pretty darn clear for work…..
With that in mind, it has been a productive week. I finished my commission for my yoga instructor. Did some minor beading to represent the little bits of water we have in the desert, hence the name "Desert Stream." This is a smaller version, with a number of changes, from "The Shallows" piece. I'm quite partial to how the lichen looks in this piece….a lot of use of the reverse button on the sewing machine! My yoga lady LOVES it.
Along with this has been my auction piece for SAQA. It's along the lines of the depression piece, but a whole lot more positive. It's called "Hotwired." It's simple in execution, but I think pretty effective.
Because there's not enough deadline sin my life right now, I decided to take apart one of my first quilts to requilt for the May Free motion challenge. I love the pattern, and I think it would look good on this pretty masculine quilt for hubby. Boy, you can tell how old it is (15 years?) by the really lousy batting I used – what was CHEAP at the time. I'll post pictures as it get finished. This is it with the binding already gone, and I am starting to take out the really awful straight-line quilting in the ditch…with invisible thread, no less, back when I didn't really have a clue. Should look considerably better when finished.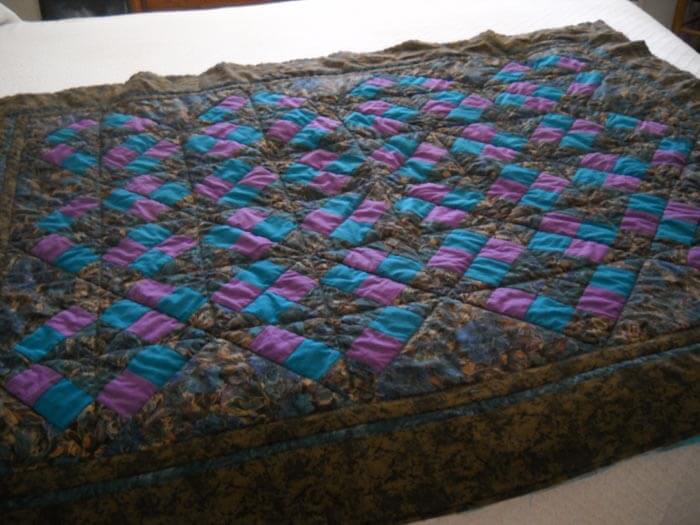 NOw fort he other piece in progress, my piece on depression. I spent some time today actually trying a pattern from some old white fabric, pinning it up on the wall. It was an interesting process, as I usually just try things as I go along. This time I just wasn't sure that was going to work, as there were a lot of issues I wanted addressed in this piece. Here's the finished pattern – and now I have pattern pieces to use – a bonus I never considered.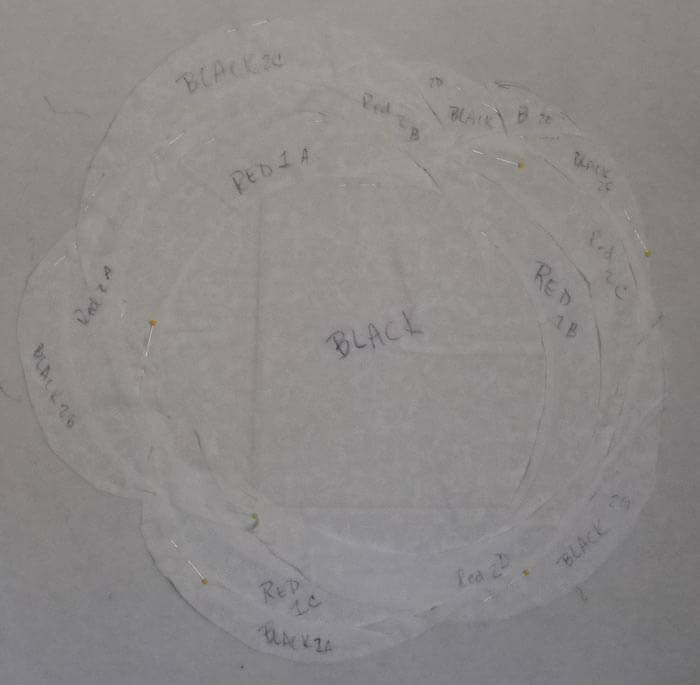 If I'd thought about it, it would have been in different colors……but I really like the shape – very organic, very like a brain. Here's a reject piece of fabric, now available for another piece.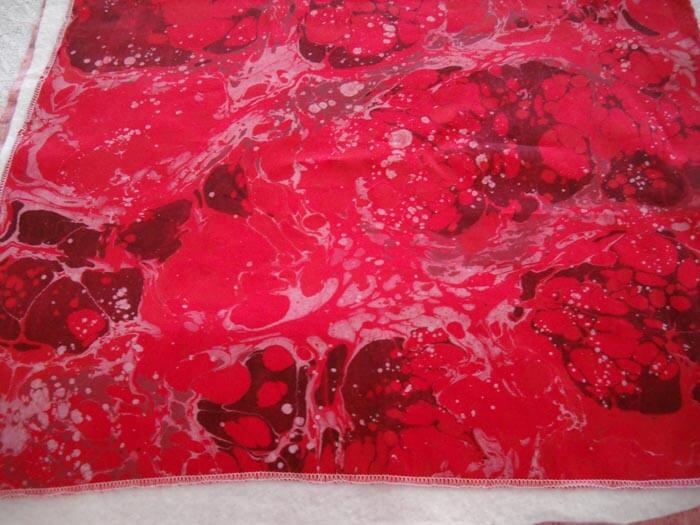 It just wasn't playing nicely with the other fabrics. Here's one of the reds with the thread to remind you of the colors of a PET scan. The problem with this piece is going to be the photography – the red is showing pink, the black is showing red….not quite sure what I'm going to do, so I need to get it finished with time to spare for the final shots.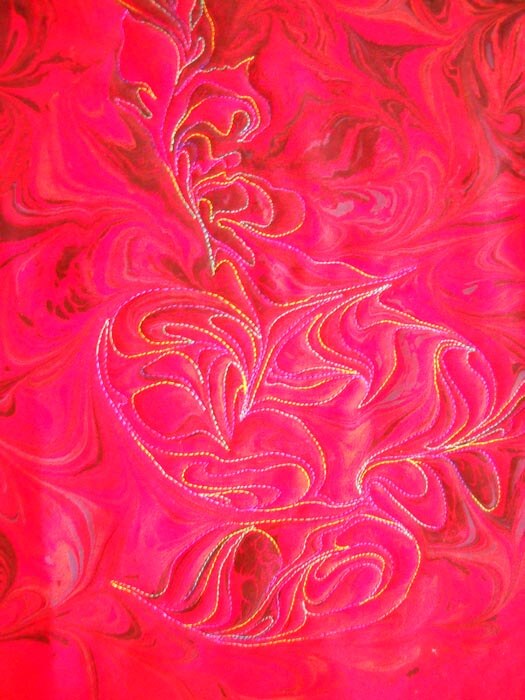 THis is a little better, but you can't really make out the sheen of the thread.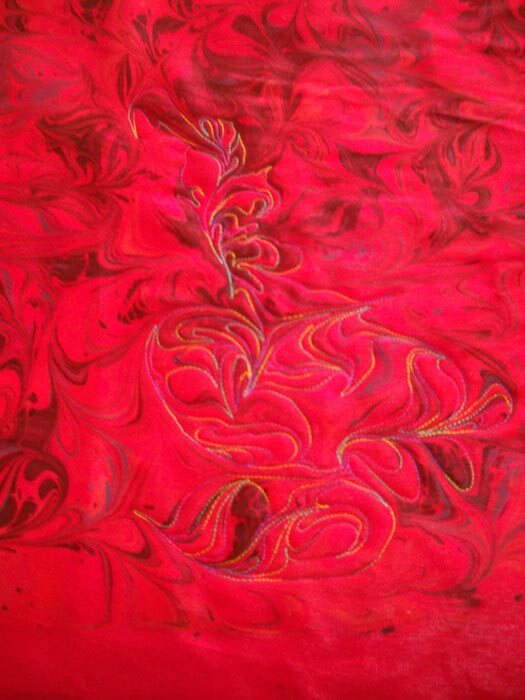 So it's been a busy week, and hopefully it will continue!