This project starts January 1, and you can read about it here. I'm trying this, as I don't usually have a lot of luck with long-term on-line projects. But as luck would have it I bought a small sketchbook to practice my zentangle patterns, and as I was cleaning boxes and sorting for the studio, I discovered lots of different size sketchbooks tucked away. So I am ready….whatever that means for me……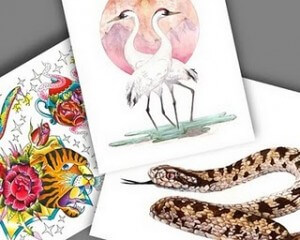 The last time I did a Top Ten, the focus was on A Note from Your Mother. Their last three posts have been interesting. If you have nature lovers or collect nature-inspired art, you might be interested in their  Endangered Species Print Project. Plus, read the post on the decline of the glorious tiger…only 3200 left in the wild.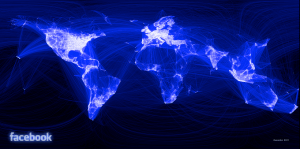 I read The Future Buzz on a regular basis, particularly his posts on viral images across the web. His collection for 2010 is amazing, and there are links to several other collections. There's a great one on probability that will work for math class, humorous ones, and ones that make us think. The graphics are spectacular.
Bonnie Samuel's Blog looks at TAMMACHAT Natural Textiles, a  fair trade, social enterprise to support  weavers and artisans in Thailand and Laos. These artisans are indigenous people who are carrying on the traditional arts of silk and cotton textile production creating beautiful fabrics and wearables.

For those of you who love sarcasm and the news, if you aren't reading The Borowitz Report, you should. His latest column interviews the devil about the obscene bonuses paid Goldman Sachs executives this year. As the devil said, "best investment" he's made.
From Cedar Canyon Textiles (The Paintstick Place) comes an interesting blog post on the importance of ritual, a reprint of a blog from the Harvard Business Review.  Just one of the gems:
"Each time we pause, notice, and offer respect for an activity, it reminds us to appreciate and focus on what we're about to do. And by elevating each activity, we'll take it more seriously. We'll get more pleasure from it. The people with whom we work will feel more respected. And we'll feel more self-respect."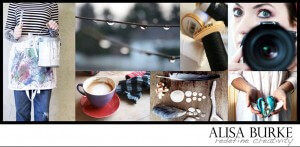 I discovered this blog like I find many others – just following interesting links. This has a tutorial for coasters, which just sparked an idea. This week I actually went through every piece of fabric, sorted and ironed, looking for inspiration for new projects. I rediscovered a few patches from a Quilt University class that I figured I should keep, as they were interesting alone, but I wasn't sure exactly what I'd do with them. Now I know!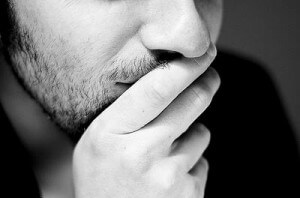 From Dumb Little Man (that's the name of the blog….) comes Seven Important Questions to Ask Yourself Before the End of the Year. Excellent way to reflect on the past 12 months.

Alphabet Photography – really interesting concept, and lots of great images to browse. They are for sale, but the crative nudge from them is wonderful!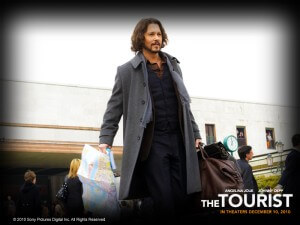 And finally, some eye candy – a great literate romantic spy novel, The Tourist….and Johnny Depp – ya can't go wrong!
You might enjoy some other Top Ten Tuesdays……