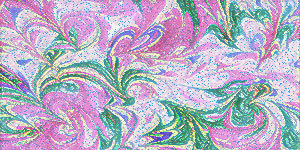 I wasn't sure I would have some stuff for today, as I'm not planning on showing much else of the two major pieces I'm working on, beyond talking about the process. I did have some moments of panic yesterday, as I finally gave in to taking the sewing machine to Cathey's Sew and Vac here in Tucson – just couldn't figure out what was going on with the tension. And I was thinking – two weeks without the machine…..
Turns out it was bobbin tension – they very nicely  did "triage" and Mary Sara showed me exactly what was wrong and helped me fix the bobbin case. I am definitely planning some private lessons with her after the first of the year. I brought my machine home 30 minutes later, good as new, with specific instructions to OIL MY MACHINE. Will do.
Then it was back to work on the "winter" piece, as I wanted to take a break from the major sewing. I wasn't sure the marbled FQ and the gray I bought would work, but they do. The only thing I would do differently, should I make another one, is to get a much lighter gray. Once the log cabin blocks were done, we made the mistake of trying to choose border fabrics in a yellowed light at night. We literally went through every blue in the stash; the blue organza seemed like neon when up against the piece – even though the shade was exactly what we needed. We settled on a piece of black we've been saving – won't need much to finish borders and binding.
In the light of day, everything seemed to work pretty well together. Here's a peek. It definitely looks icy. And I was pleased with what I was able to do with directionality.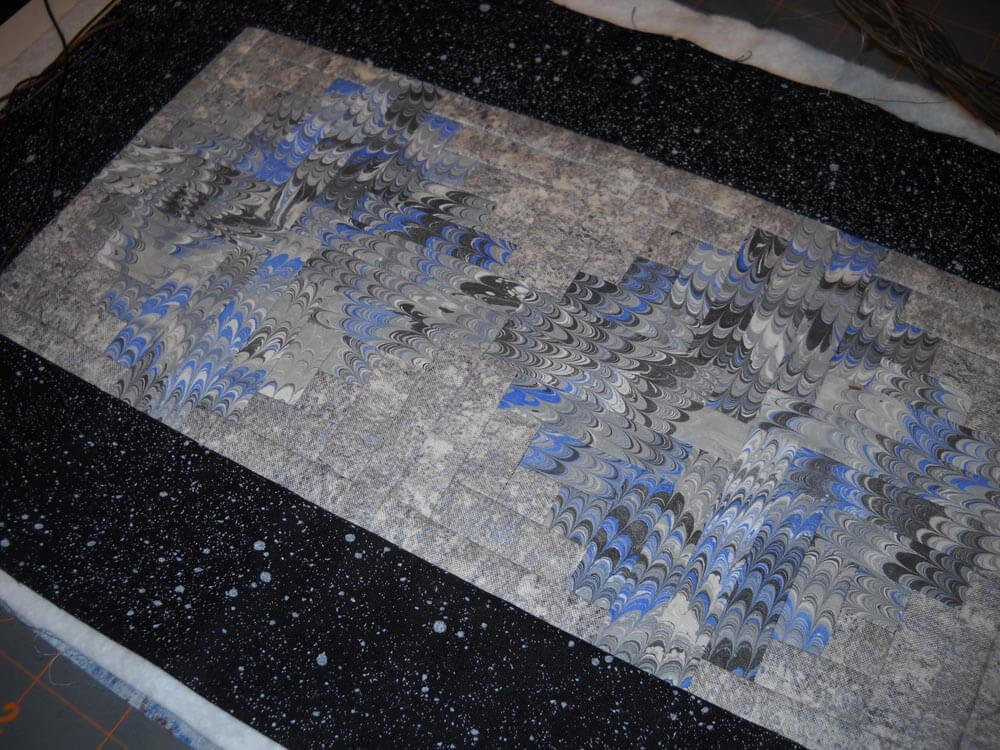 Now, here comes the weird part…..I have been saving the "vine" from the strong of autumn leaves we bought, thinking I could maybe use it. I read the blogs of a lot of mixed media collage artists, and I am amazed at what they put in their work. My friend Anne was delighted to get left-over slide casings – just because she thought of something she could maybe do with them….so I'm guessing this habit is catching….
I thought about trying for a wintery twig effect. It looks like I will have to take the wire off from around the pieces and then carefully attach them where I want them…..should be interesting to see what happens.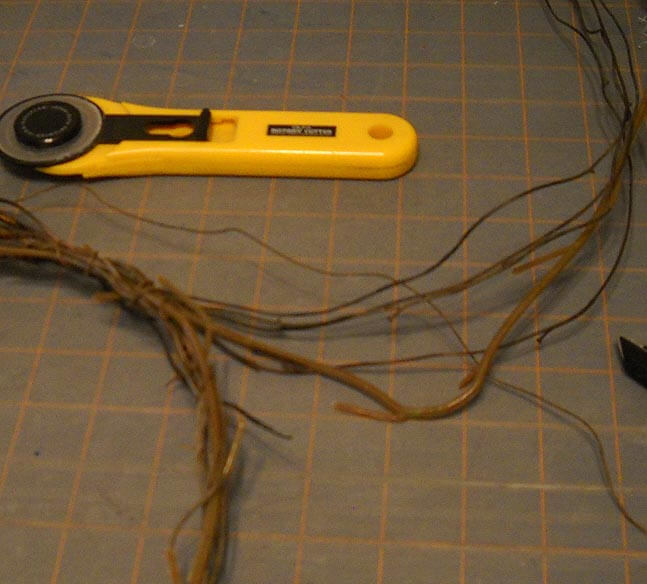 Hopefully it will be done for a "reveal" next Wednesday….yup….too much HGTV…..