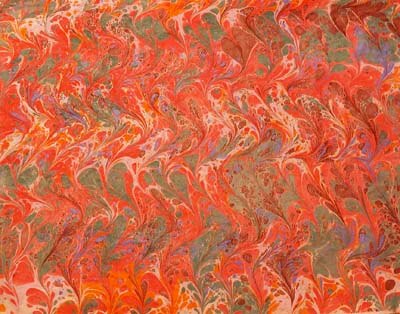 "Visions" is a major quilt art exhibit usually held in Oceanside, CA, every two years. It's like the Holy Grail for art quilters. The Visions Art Museum has now opened in San Diego, at the old Naval Training Center, and will now host its own show. Just to be able to finally get to the museum this last trip to San Diego was a delight. The docents were wonderful and took their time showing us quilts, as well as asking us about our work. It is SO NICE to be with other artists who GET your work! One of the disadvantages to being an artist in the Southwest is unless you're a painter or sculptor who "does" the southwest, no one is really interested in your work.
The major exhibit was Urban Landscapes and Soft City, with a special collection by Marilyn Henrion. Pictures were allowed in the outer area and in the gift Gallery. You can view a gallery of work by Marilyn here.
Here's one of the really intriguing quilts from Urban Landscapes by K. Vellis Turan: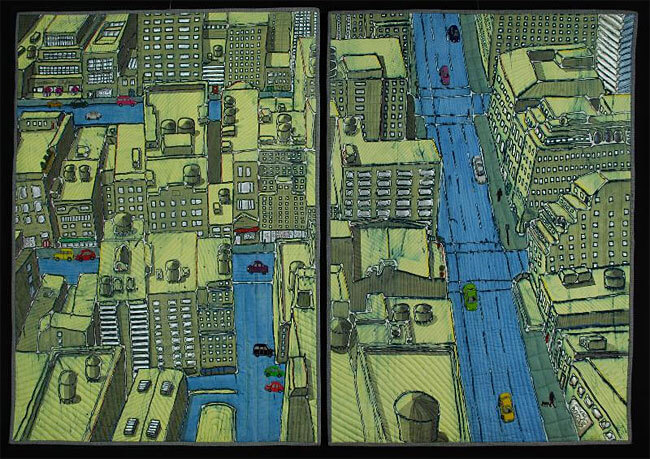 I purposely left this large so you could see details.
The challenge had some really interesting small quilts – 12 by 12 inches, which is a size I have just started to work with. These are all by members of the Visions Museum. Sorry I don't have names….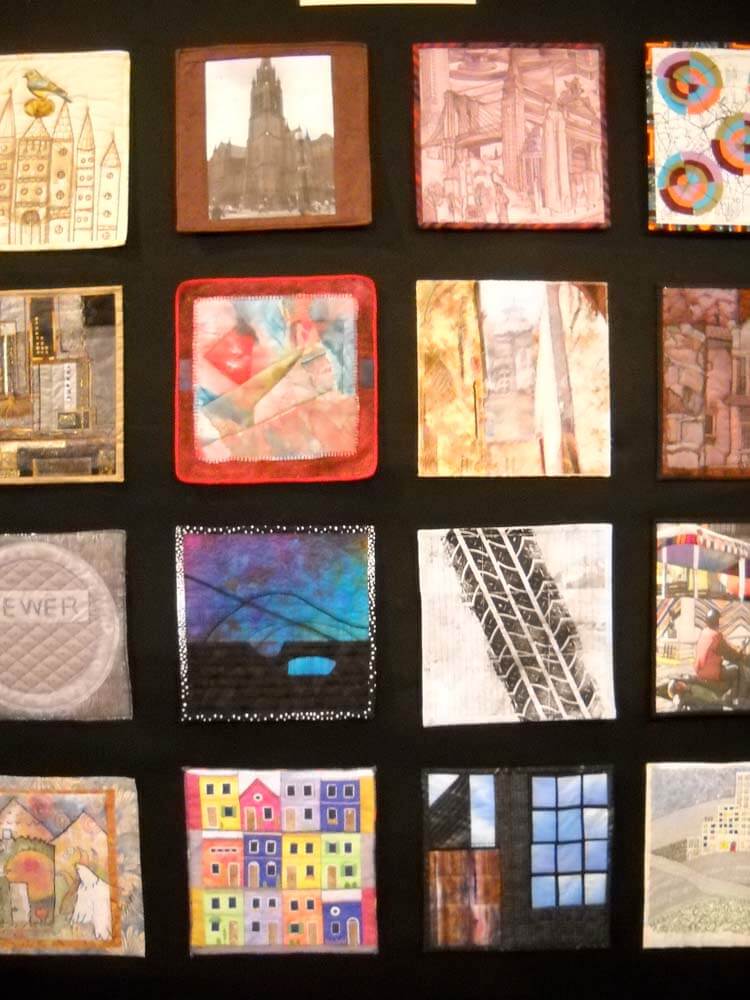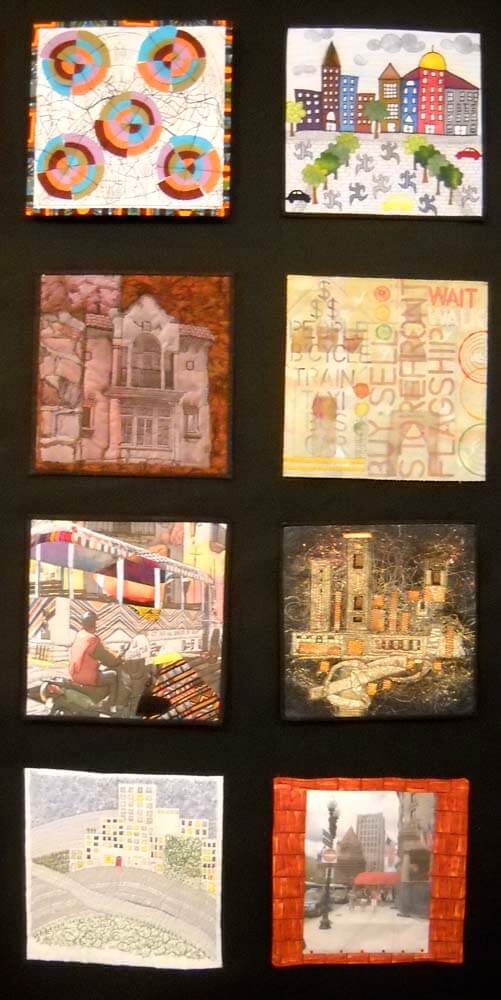 Here is an example of Marilyn's work. Her Photoshop skills are superb.

There were a couple of quilts by members in the gift Gallery – really superb work – and again, sorry for no names.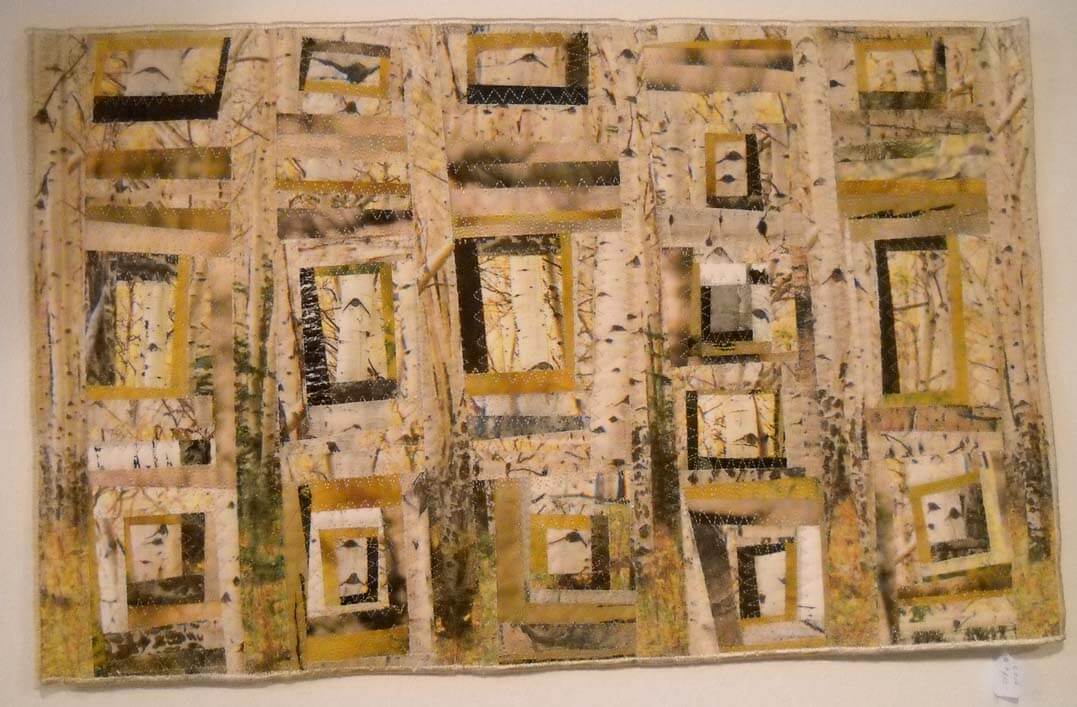 An interesting take on the "log cabin" traditional pattern, with lots of details.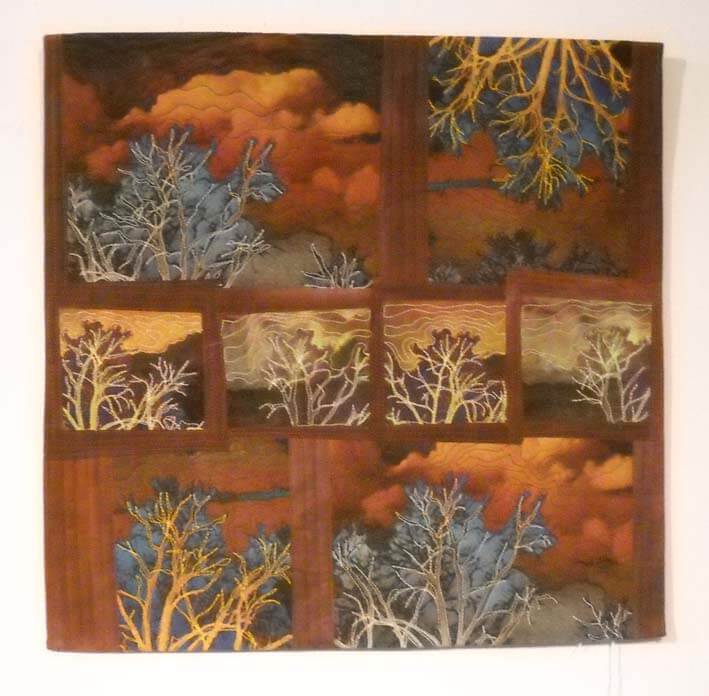 Love this one. Those are definitely my colors!
We bacame members, and I am looking forward to our November trip to see the new exhibit on "Interpretations." LOVE LOVE LOVE seeing fiber!!