When we were on our trip to Seattle, we didn't have a lot of time (coming or going) to do our favorite activity – browse galleries and talk to artists. When we went to Sedona this past weekend, it was high on our list, and we were not disappointed. First up was the Native American artists at the lookout at the top of Oak Creek Canyon. These artists are all certified by the Native Americans for Community Action, and the work is wonderful. We enjoy seeing the contemporary designs in jewelry that have a rich heritage behind them.
" Overlook Program: A significant development for NACA was the establishment of a partnership with the United States Forest Service, Coconino National Forest for a project called the Oak Creek Vista Overlook project. Beginning in 1988, the Overlook Project is an economic development program that allows Native Americans artisans to sell their arts, crafts and jewelry at the prime tourist location. This program has grown in popularity and reputation each year. To date this year, 280 vendors have registered to sell their crafts. For many of the vendor, money made through the Overlook is their major source of income."
We bought a plate by a Navaho artist that depicts a wolf, one of hubby's protective animals. While I love all the jewelry, I really don't wear much – but I do so enjoy looking. And it was a gorgeous day on the rim, with a light breeze and absolutely gorgeous views.
We strolled the Hyatt galleries in Sedona, especially our favorite, Visions Art Gallery. The glass chandeliers are always spectacular.
One of my favorite artists is Alexei Butirskiy. You feel like you are in his paintings.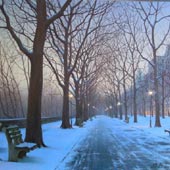 I also like Eyvind Earle. This is Crimson Eucalyptus.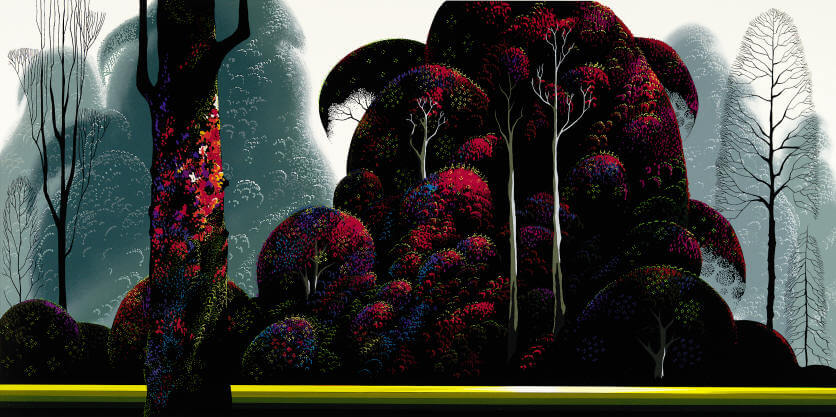 The Lou DeSerio Gallery has wonderful photographs by both father and son. You need to spend some time looking at their work, especially of amazing Sedona.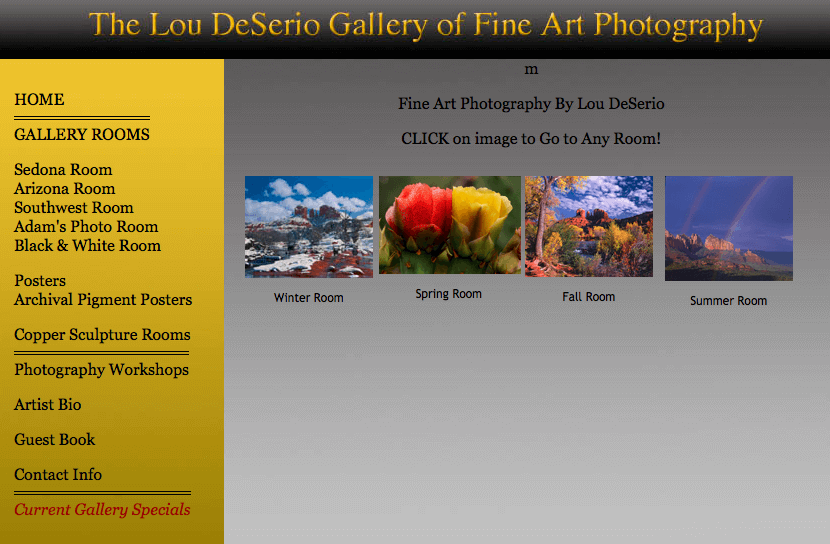 We also spent some time at a small art fair in West Sedona. Gabriel and Jennifer Ayala had some really great copper sculptures. The copper weavings are quite interesting, and all completed by hand.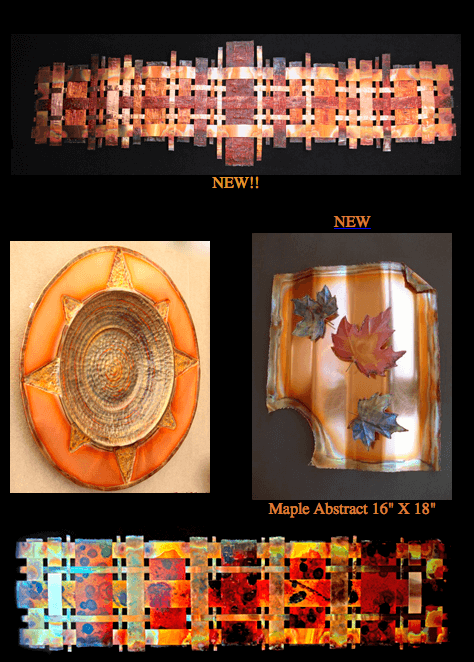 All-a-Glow Jewelry has some great wire work.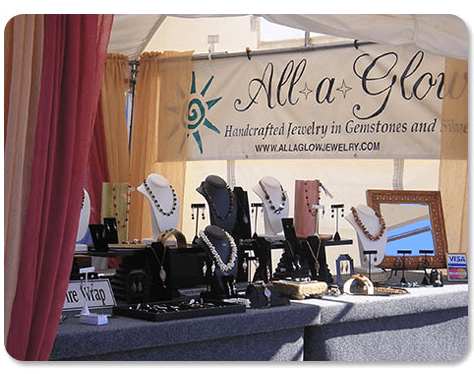 This was also Open Studios weekend in Sedona. On Sunday morning we visited two fiber artists, Margaret Anderson and Mary Fisher. Margaret's work is luminous. She uses silk and cotton as a surface for paint, rather than canvas. She's been in Visions, Dairy Barn, and Linda Seward's book on art quilts.
I'm saving the best for last…Mary Fisher's studio. Check her amazing studio on tomorrow's blog.
2 Responses to "Gallery Walks and Artists…Oh My!"