It's Thursday, so let's take a look at what's available for MarbleT-Design around the web this week.
On Ebay: I love a couple of the pieces this week, and if they don't sell, well, I'm a gonna quilt 'em. This one is very organic and would be great to quilt. A fat quarter in Halloween colors, looks very much like an actual piece of marble. We are getting MUCH better at creating that pattern!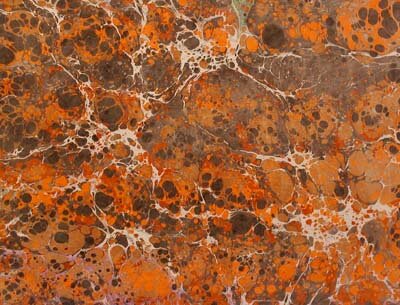 Also, a great fat quarter in the traditional peacock/bouquet pattern. Some great colors and lots of movement.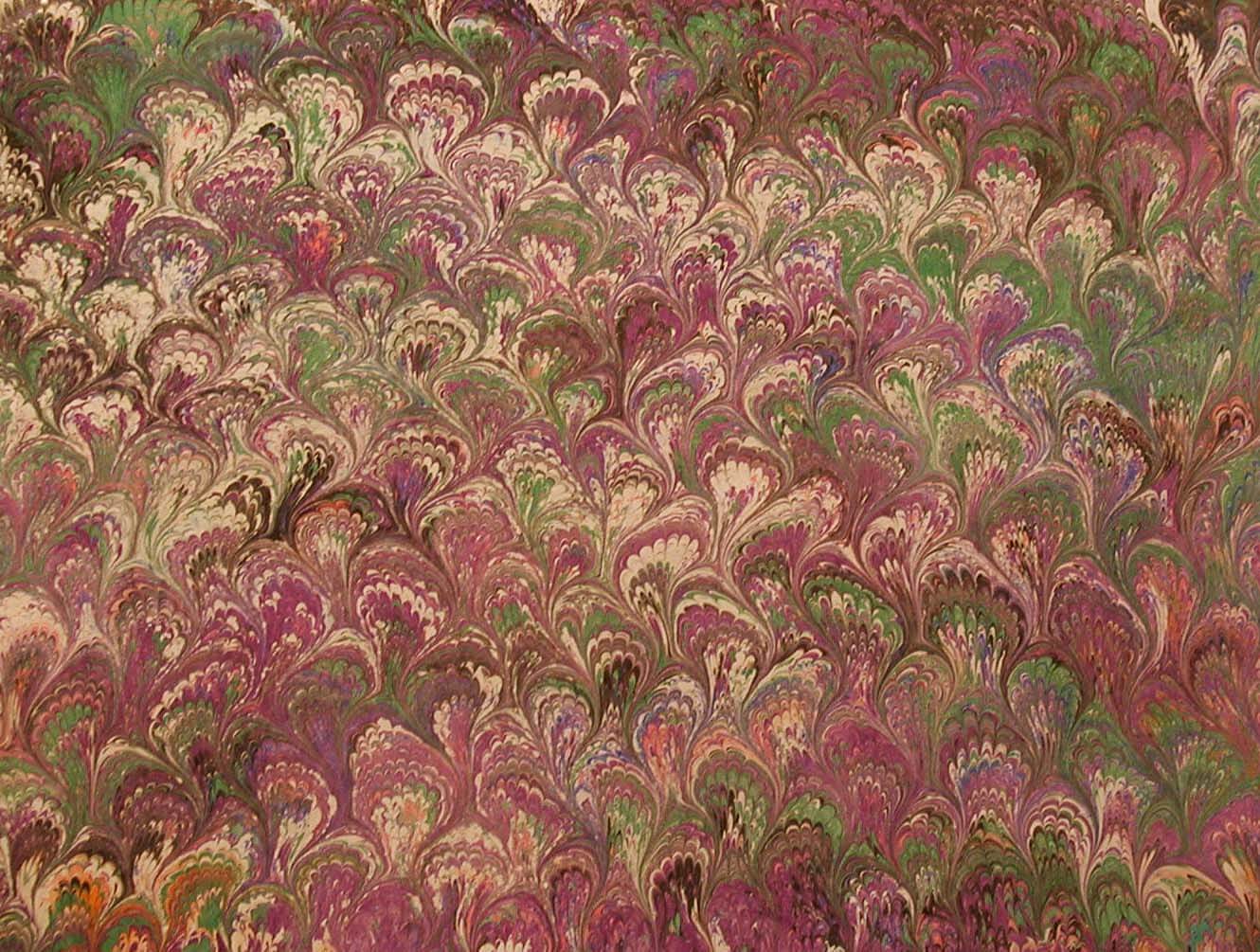 On Etsy this week: a gorgeous fat quarter of unpolished white satin – multi-colored with lots of movement to the piece. Satin requires a lot of work – from pretreating to the actual marbling – you have to be very careful about each step or the pattern washes right off the satin. Once it's heat-set, you're fine. All our fabrics are heat-set and ready to go for your projects.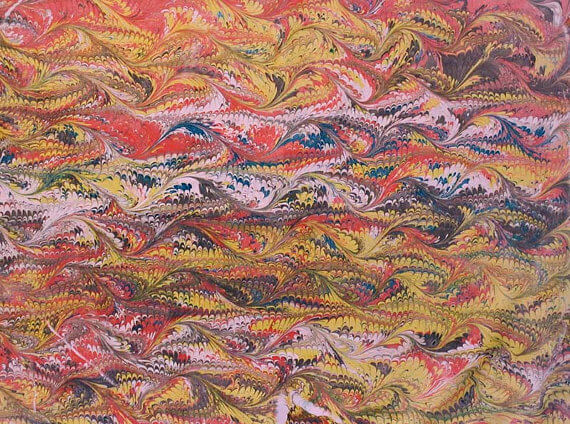 On Cafe Press: a cool little magnet, of the traditional pineapple quilt block, made with marbled fabric. Great little gift for yourself and your refrigerator….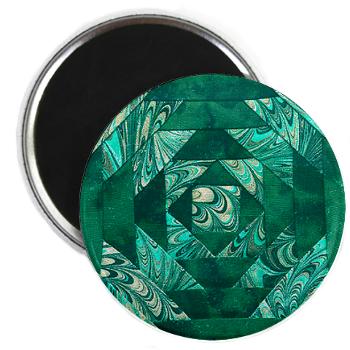 And from Zazzle: a piece of artwork created a year or so ago that you can put on any number of cool items. "I'd Rather Be Making Art!" And wouldn't we all…I gave this mug to a few of my teacher friends who would lament about not having time to make any art during the school year. I'm still trying to figure Zazzle out, so you'll have to click on the link. It's so cool that you can customize this item on whatever you would like – different mugs and so forth.
There will be more – we are making fabric each week now that we both have the time and can work together. So check back – or better yet, let us know if there's a custom product you are interested in.