Just because I am doing math for the next 18 days, I can still look at work and enjoy it and think about what I will do next….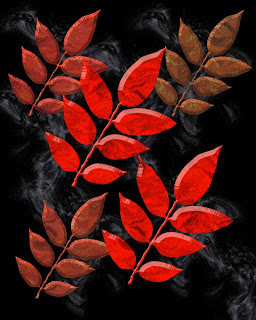 This is as a result of playing around with a couple of new brushes downloaded from NAPP. It's still not a wow, but I can keep thinking about it….I love trying to work with autumn colors and trying to get the brilliance of a New England September. I'm learning how to paste marbled fabrics into areas, and then manipulate them from there – something I have been wanting to do for YEARS!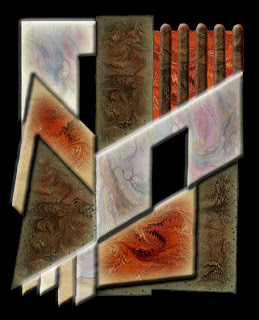 From a Dover book of public domain art deco images – am having a lot of fun with these. I can use some of the images and then totally turn them into something else entirely. I am thinking that these will be a great line of prints and cards on down the road….
This is learning how to use the pen tool – something that has been very difficult for me. I wanted to see if I could get some good "fish" images to work with for some upcoming shows.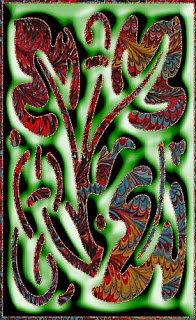 Playing around with some stock images, just to see what I could do. This gives me a great chance to try out filters and brushes and all the various adjustments that can be done – and deleting or saving whatever I want – better than an eraser!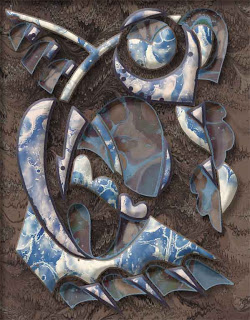 I am quite partial to the work Suzan and I did on this one – getting ready for Fish Follies next year! I already have one fiber piece ready to go, another in the works, and some plans for digital entries.