It's been a busy couple of weeks back at school, and I really miss not being able to write and surf the net. But I did get a chance to catch up on some of my most favorite blogs, so here's a sampling. Enjoy!
Anne over at El Milagro Studio had an unexpected visitor at her house. You need to read the full adventures of Milo from the beginning – guaranteed to make you smile and chuckle like crazy! Start with the August 17 entry….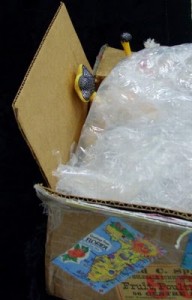 Alyson Stanfield has great advice over at ArtBiz. This time it's "always make the best art." Absolutely – that should be our goal as we struggle to combine art-making and marketing. If you're not reading her blog, hop on over and subscribe. She has great info.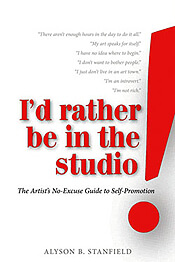 You might want to check out Artwork of the Day from the Metropolitan Museum of Art. It's fun to see what gets picked for the day, and you have a virtual tour of some great masterpieces.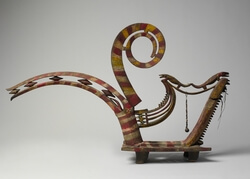 From Blurberati, "A Lesson in Fearlessness." A great entrepreneur story for us all. "How did she get from being 'an artist at heart' to one of the most successful female entrepreneurs in San Francisco generating $45million in revenue in 2009 and shipping 1.2 million books to more than 60 countries?" Plus, check out all that Blurb does…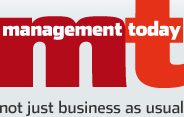 Also from Blurb –  The Secret of Perfect Page Design – very interesting, and so math – Love it!!

I just found The Daily Grommet – to find an article on recycled crayons – very cool idea and so green. Plus, the stars have 5 sharp points to them….outstanding.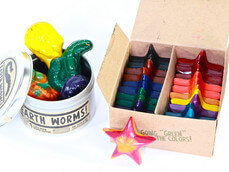 I love Cool Hunting – they find the most amazing – and ODD – things. Ya just never know what's going to come up on their radar….like frozen compost containers….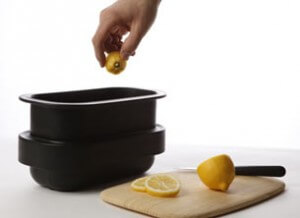 Dumb Little Man is also a fun site to follow, with loads of practical lists – like 5 Surefire Ways to Strengthen Your Willpower
I discovered some great photography at JPG Mag. Check out Defying Physics.
Over at Productivity501 is a great article on Money Myths.
What have you found on line this week? Drop my a note with some new URLs for us to check out next week.
2 Responses to "Top Ten Tuesday – Interesting Blogs"