Archive for the 'Seattle' Category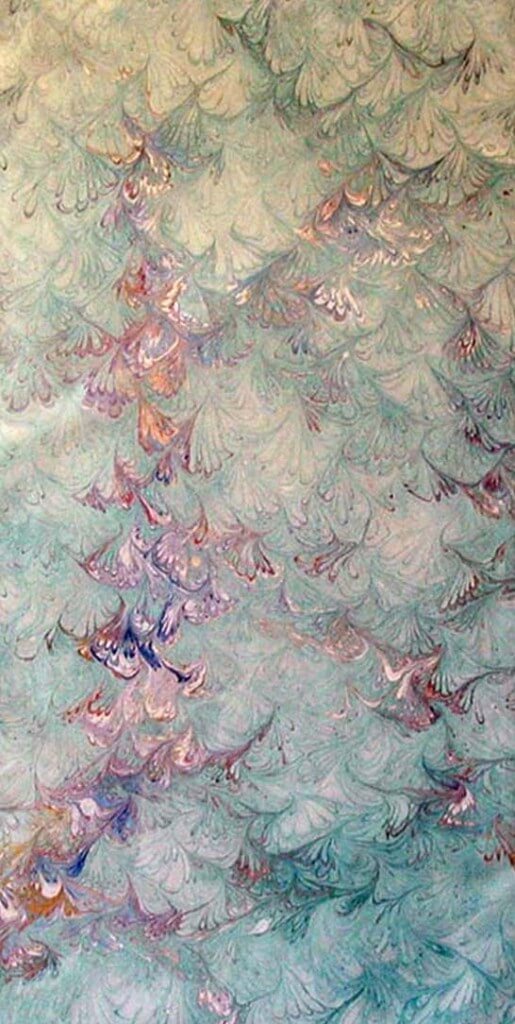 One of the interesting side-effects of our stay in the N0rthwest was a new appreciation for the color gray. I have a limited number of grays in my stash, and we have one gray color of paint we use in our marbling. We used to have six or seven when we used Ceramcoat paints for marbling, but since they changed formulas, we're not happy with the pigment. So we get by with the one gray. Using only the one gray has caused us to see how that color can change when mixed with other colors, so we really can achieve some differences.
But after two weeks of gray and rain, there are so many shades of gray! Part of me wants to go out and start buying a lot of gray fabrics, which I really might have to do. Yellowed grays, blue-grays, green-grays. There are so many distinctions. For years I've always loved all the spring greens that happen once a year, and my stash reflects that. We were able to see a lot of that on our trip, and many of the places and trees reminded us of New England.  But I had never really focused on gray as its own color with all the variations. By the second day in Seattle, I could look out at the water and mountains and count probably ten different shades. Then I became really attuned to looking at the differences.
Here's just a few examples.
The Crocker Museum in Sacramento. Glorious Victorian home.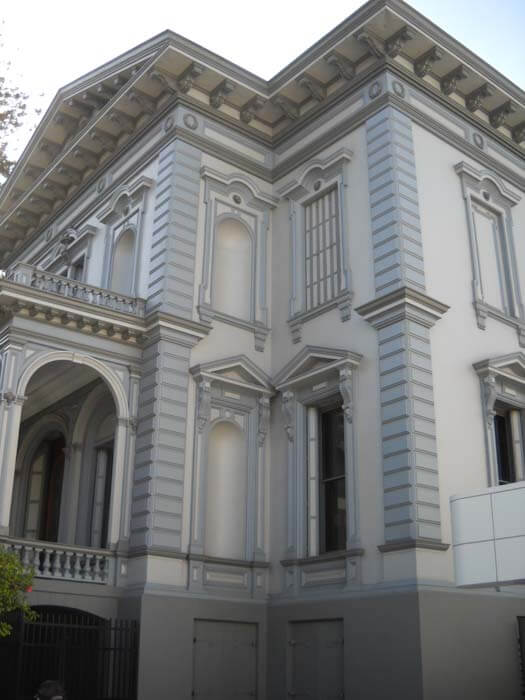 The bridge at Deception Point on Whidbey Island, in the rain (of course) and few snow flakes, with some grayed greens.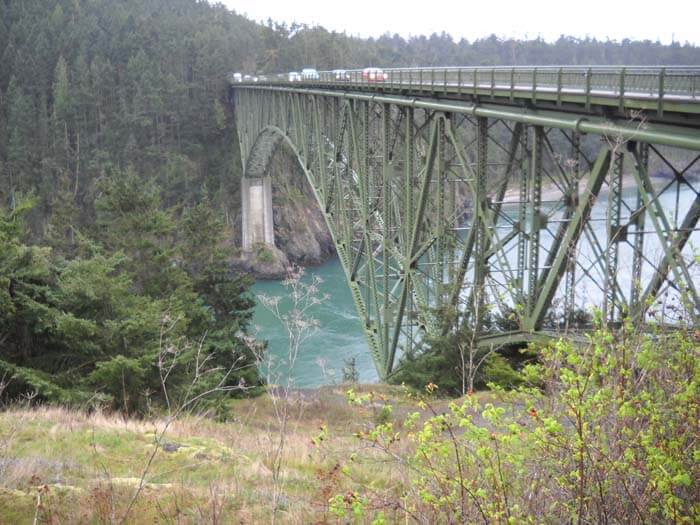 It's interesting that after a while I didn't even notice the lack of sun…although I was very glad to see it reappear while going down the Oregon coast. Speaking of the Oregon coast….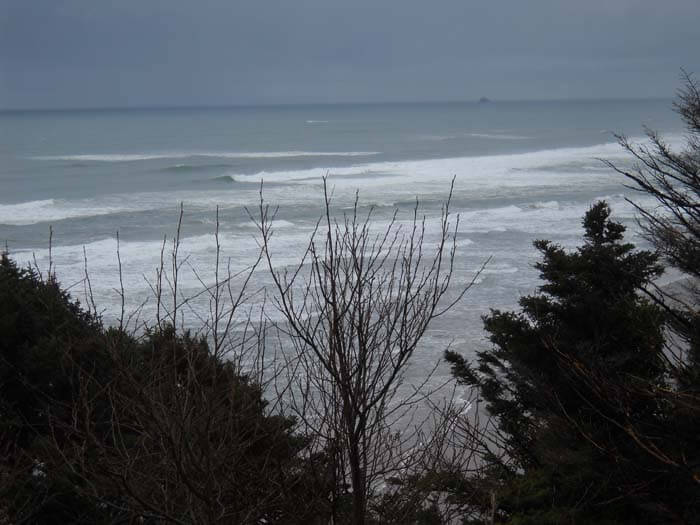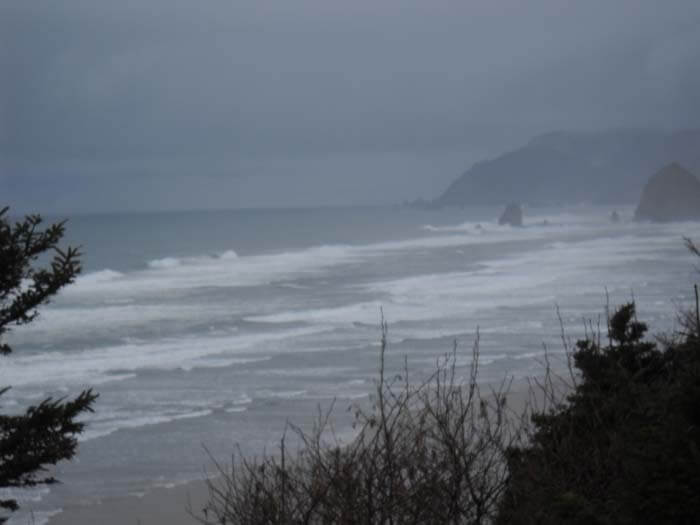 Wild, wonderful, and rugged.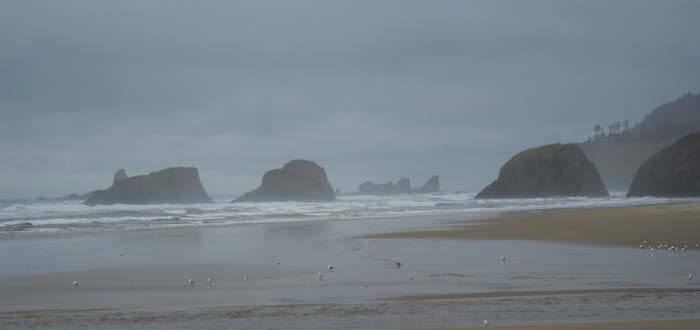 Along the beach road in Alki, part of Seattle.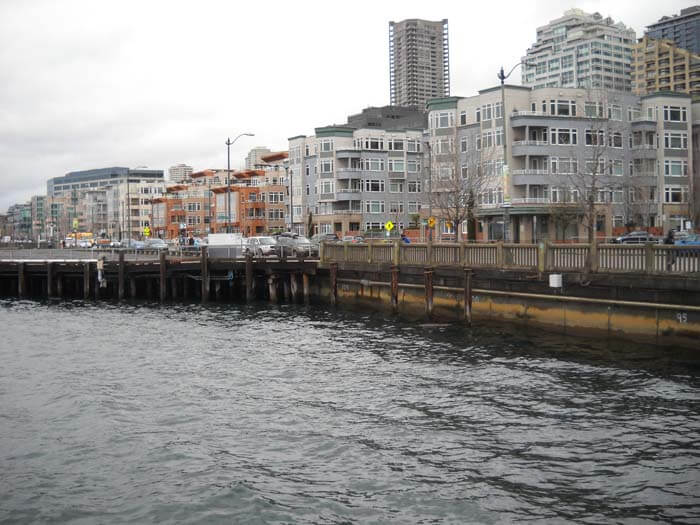 One evening at sunset, looking to the west from Alki. A lone person paddling something by standing upright.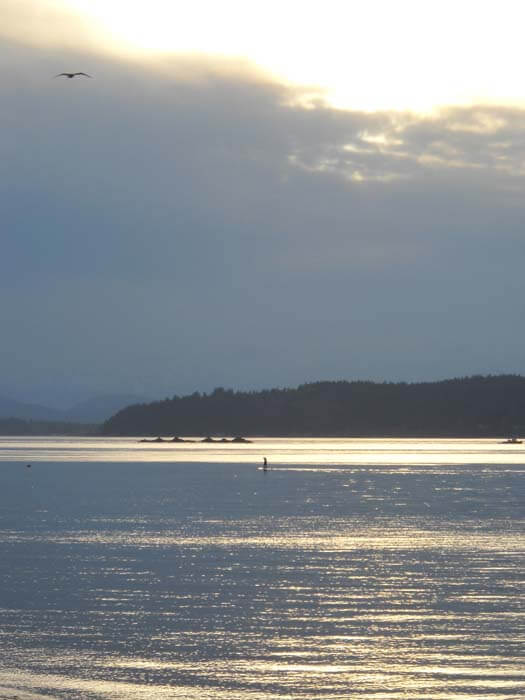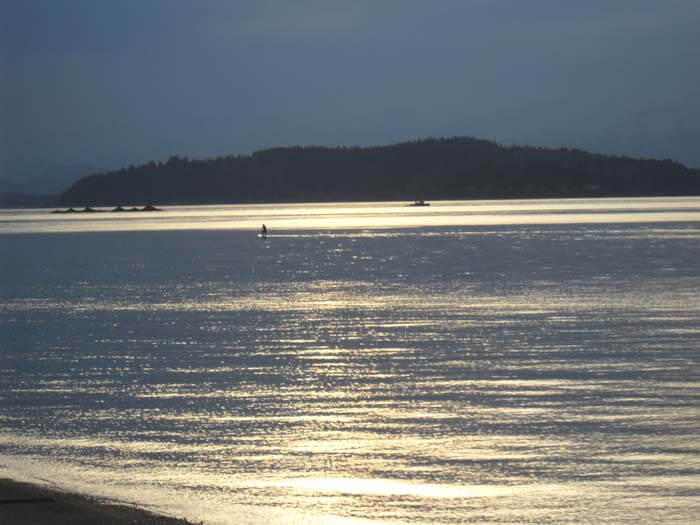 Klamath River rest area before heading into Oregon.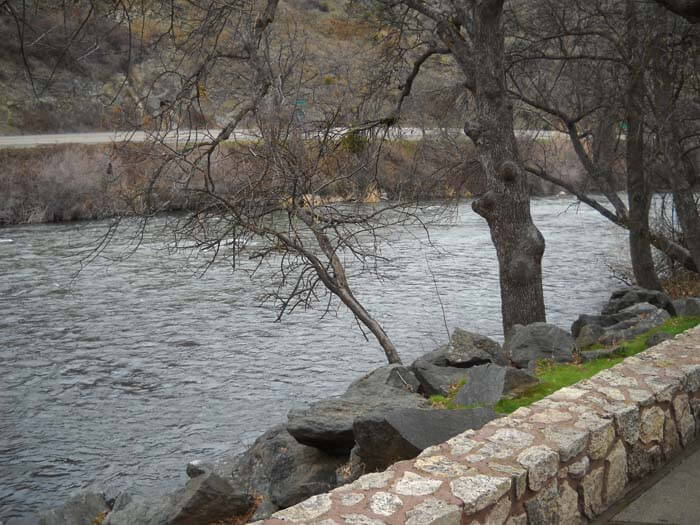 Snow……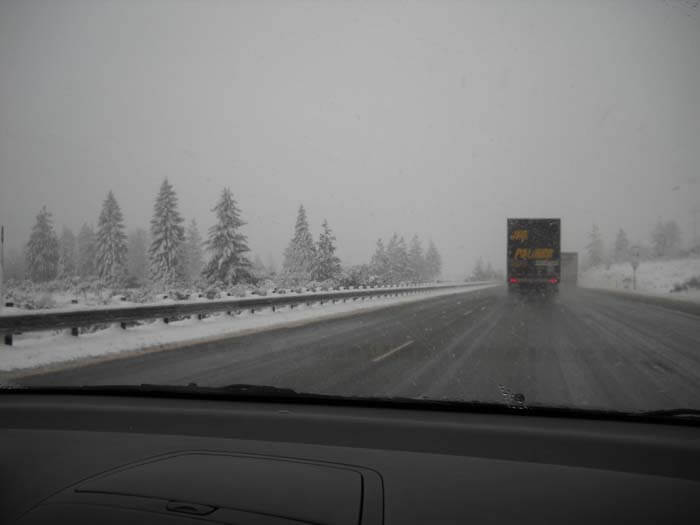 So does this mean I choose my vacations based on a color I want to study? Hmmmm. Would love to hear your examples of realizing the range of one particular color.