Posts Tagged 'Balboa Park'

One of our regular stops is now the Mingei Museum in Balboa Park. They have the best exhibits! The "Bold Expressions" exhibit is African-American Quilts from the collection of Corrine Riley. They reminded my of the Gee's Bend quilt exhibit I saw in Houston about 8 years ago. They're utilitarian, basic, practical, and a simple beauty in their creation.
"The exhibition showcases more than fifty quilts made throughout the American South between 1910 and the 1970s. Stunning color combinations and distinctively free patterns epitomize an artistic vision that is unique to the American folk art tradition. African American quilts, made entirely by women, are celebrated for their bold improvisation and modern take on traditional quilting patterns, such as the House Top or Log Cabin, Star of Bethlehem and Pine Burr. Many of the quilts are made from materials that were readily available to the makers, including flour sacks, old blue jeans and work clothes and fabric remnants. This early form of recycling and reuse was a necessity that became the foundation for unique expression. The exhibition will also explore a variety of construction techniques and quilting." (from the exhibit)
I took a lot of pictures, as some techniques really struck a chord with me.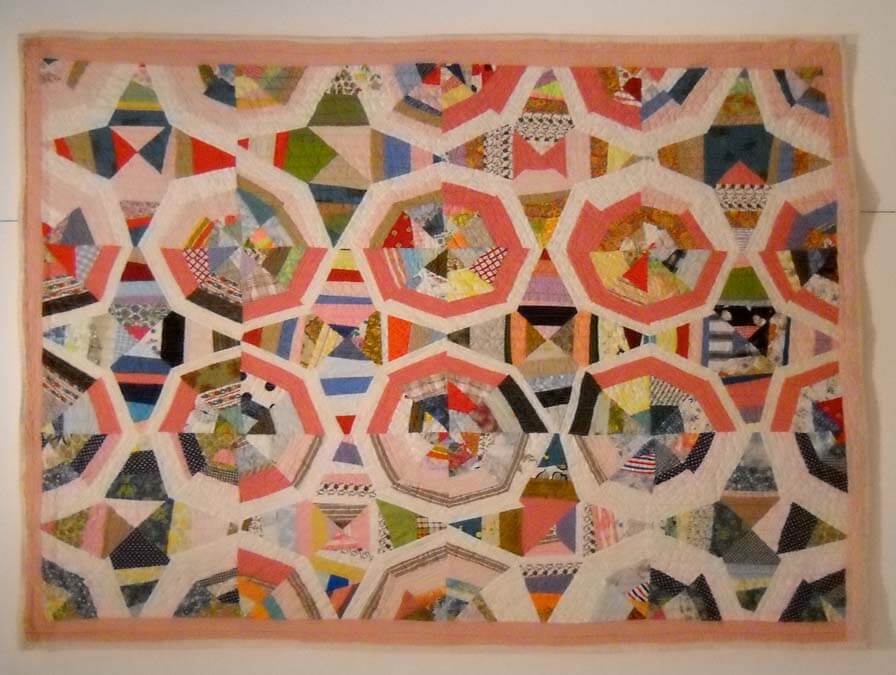 I liked the color and secondary designs that were apparent in this one.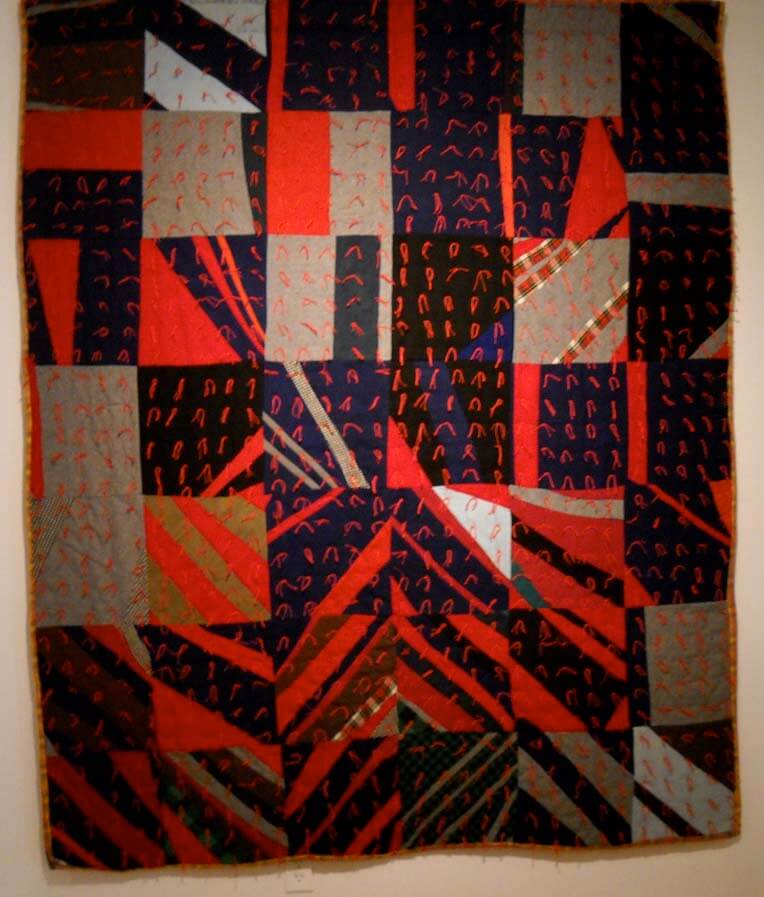 What struck me with this quilt was how much the ties became part of the overall design. I've always looked at the ties as something toat should not be obvious, but I did like what they did to this quilt.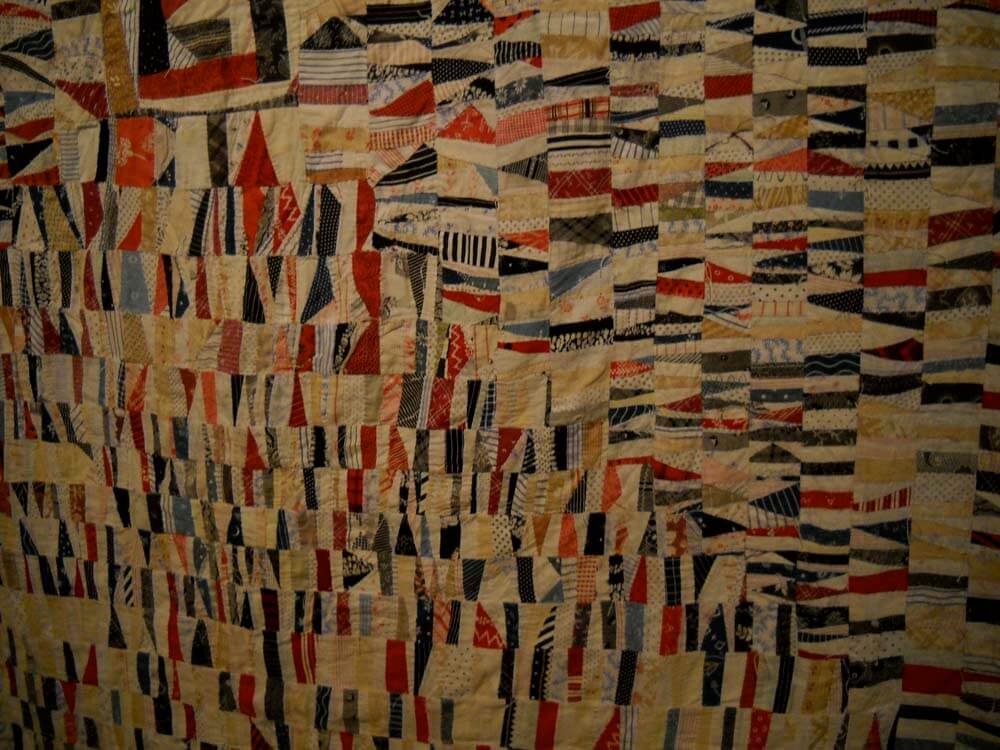 Look at all those little pieces pieced together…..I love seeing remnants of shirting fabrics.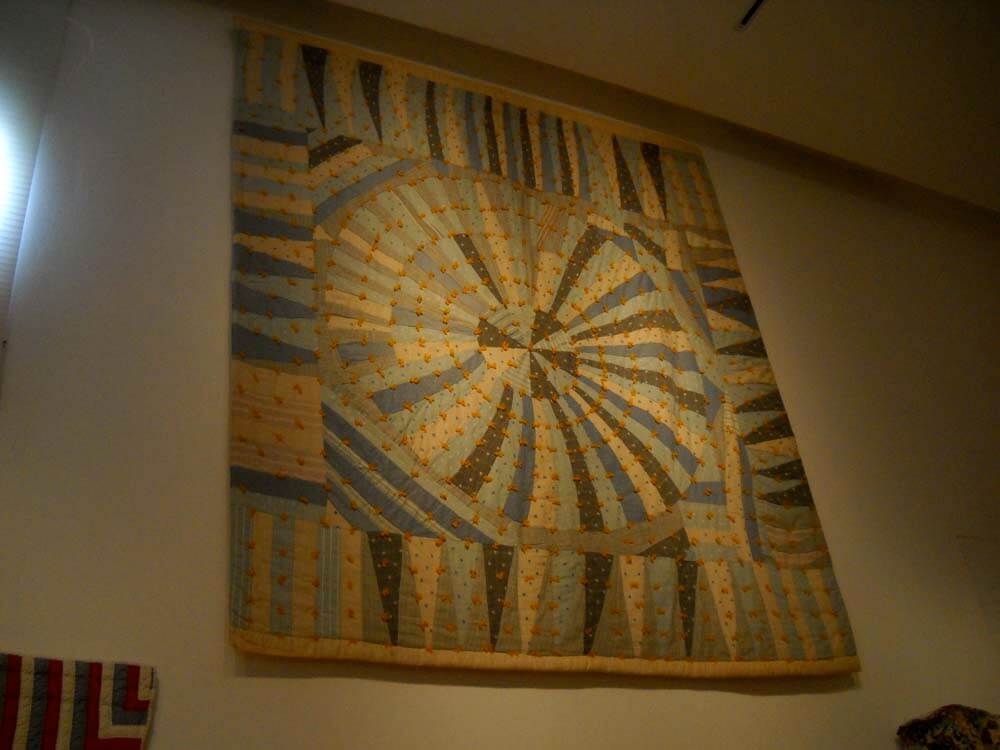 Once again with this quilt, I love the secondary design from the quilt ties.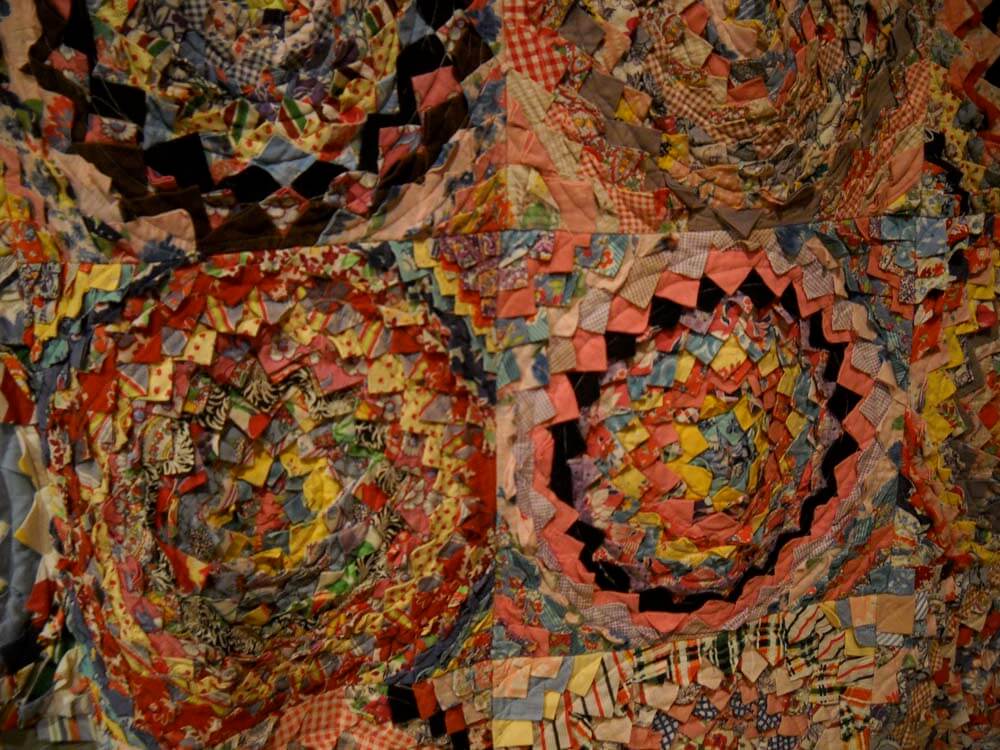 Prairie points – tiny tiny prairie points!!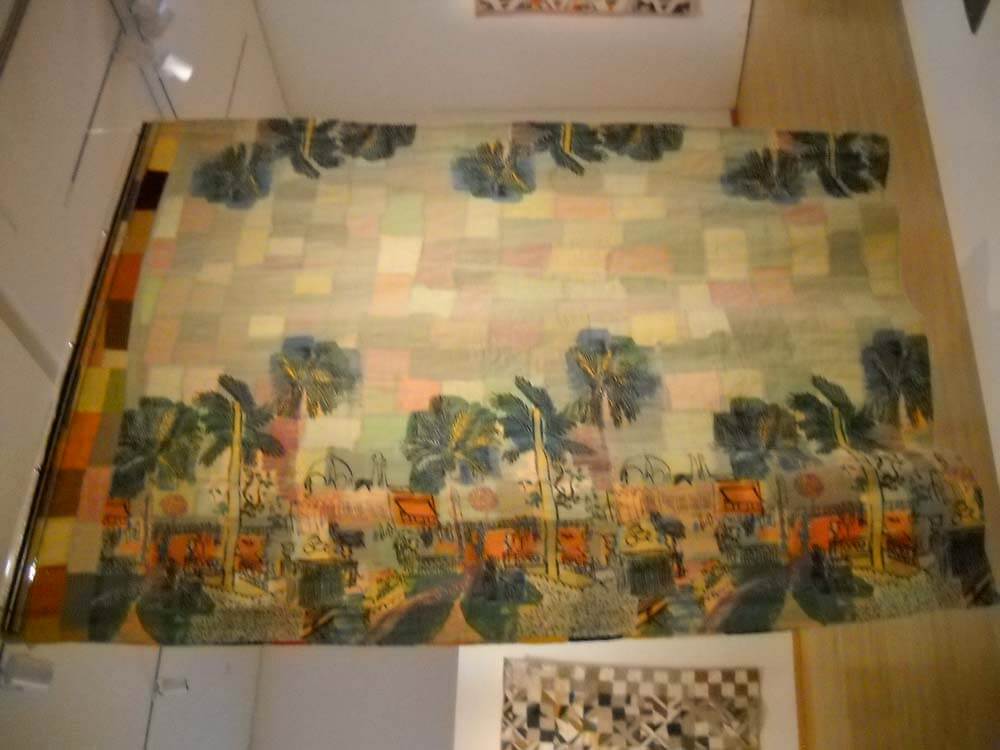 Love the backing fabric on this one.
Also in the museum was Maneki Neko – Japan's Beckoning Cats.
"Made in the nineteenth and twentieth centuries, each cat is unique. Most are made of clay, but some are wood, metal, ceramic and papier mâché….Since the Edo period (1603-1868) a fabricated cat with a paw upraised in the Japanese gesture of beckoning has been considered a good luck charm, drawing good fortune to individuals and businesses.  Maneki neko are common sights in local Japanese and Chinese restaurant windows, where they silently beckon to potential customers." (from the exhibit)
Something I had no idea about, but I began to get a sense of where the "Hello Kitty" craze might have come from. I fell in love with this piece of furniture – absolutely scrumptious!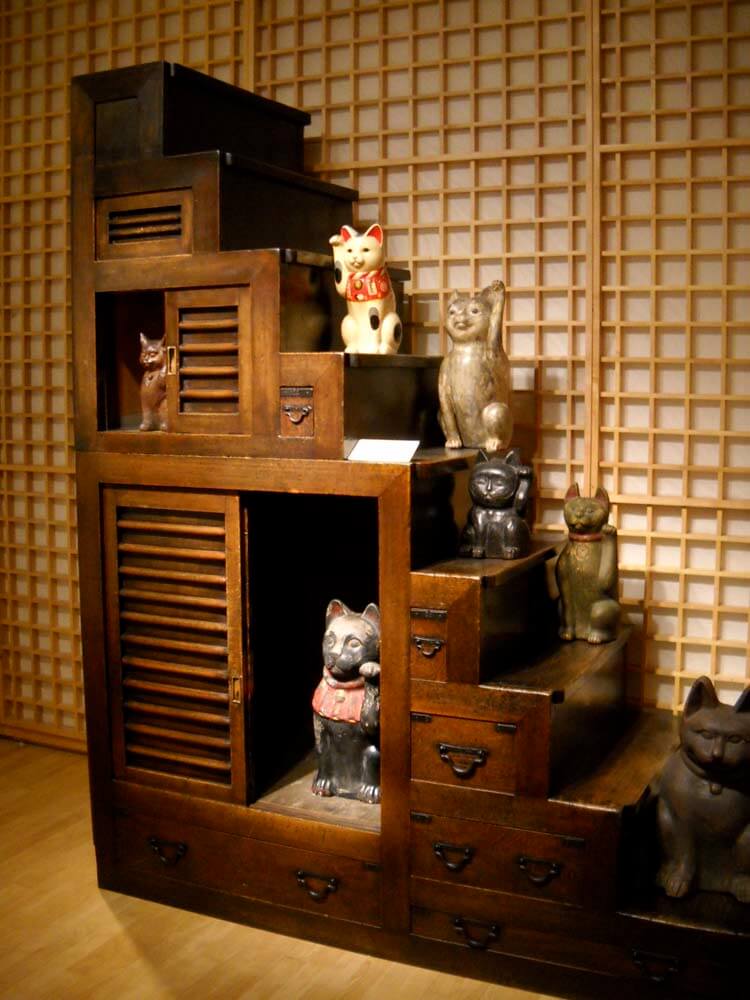 A third exhibit we saw was "In Their Own Words," classic and contemporary Native American Art. Billy Soza Warsoldier has some amazing wolf paintings – you just get lost in the palette knife work – such a large amount of paint, and every stroke adds to the finished piece.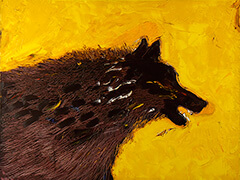 The Gallery shop here is one of the BEST I have ever been in. I settled for a picture of the cats on a great piece of furniture. I could spend a small fortune on books in this store!

Next time – the Visions Museum…..oh my!