Posts Tagged 'autumn quilts'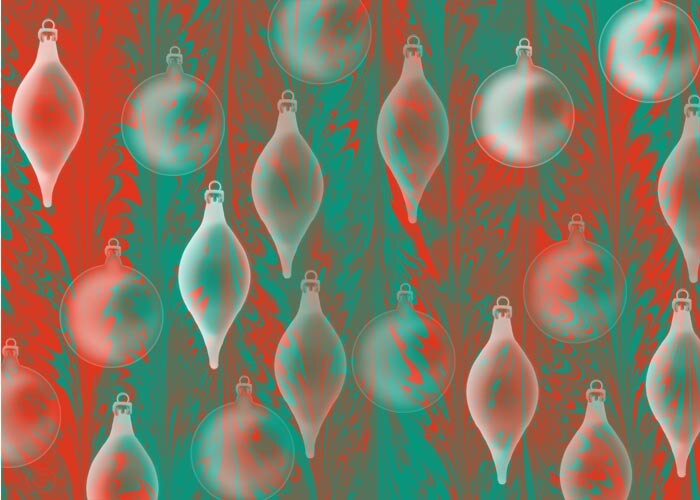 Wow, being retired has given me a whole new appreciation for preparing for the holidays. In the past, if I was lucky, I managed to get some things done during the Thanksgiving weekend, but everything else depended on just how tired I was at the end of each school day. Not this year – my cards are designed and ordered – the pic at the left is of a great piece of red silk that I took into Photoshop. Really pleased with them.
Before I go in to the latest project, an update on the deer quilt from last week. We finally got it hung in our bedroom, its designated spot for the last ten-plus years. It looked awful…..there was absolutely nothing redeeming in it at all. Even hubby, who has loved the quilt since I first saw the pic realized it was pretty bad. So Karen S is the winner of the give-away of border trees, and some lucky child is going to get a "huggy" quilt. In the bedroom now hangs our Desert Heat quilt, and it looks perfect.
Now for the new stuff…..Hubby created a really great fat quarter of cotton that reminded me of a New England autumn. We had marbled some silk leaves earlier this fall, and I had in the back of my mind to make an autumn quilt and use the leaves. Well, now I had all the fabric, pulled a couple of browns from the stash, and was ready to go.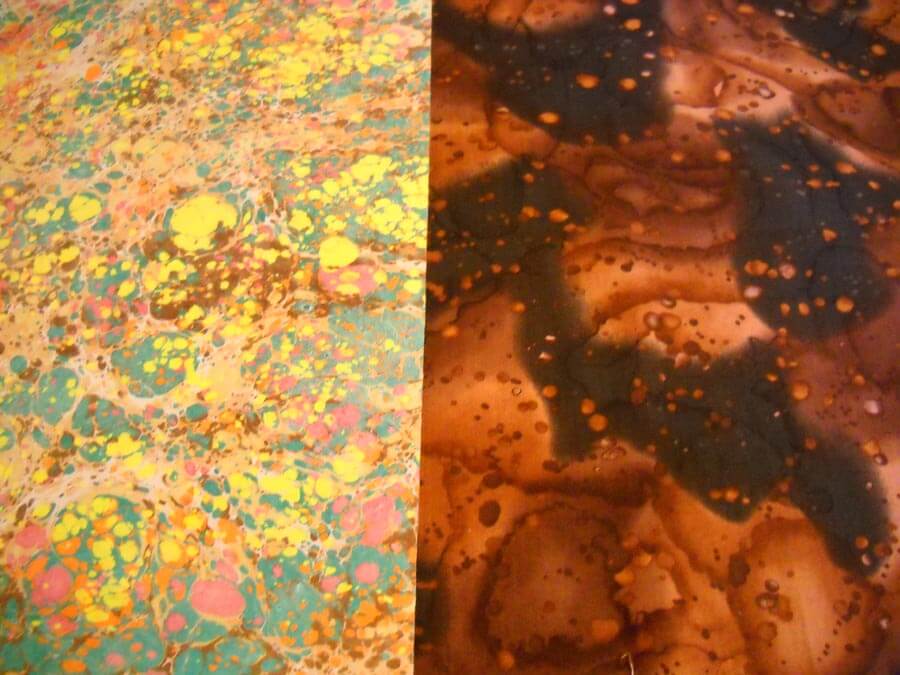 The start of the log cabin….this is the fourth restart….for some reason I wasn't able to follow my own directions…..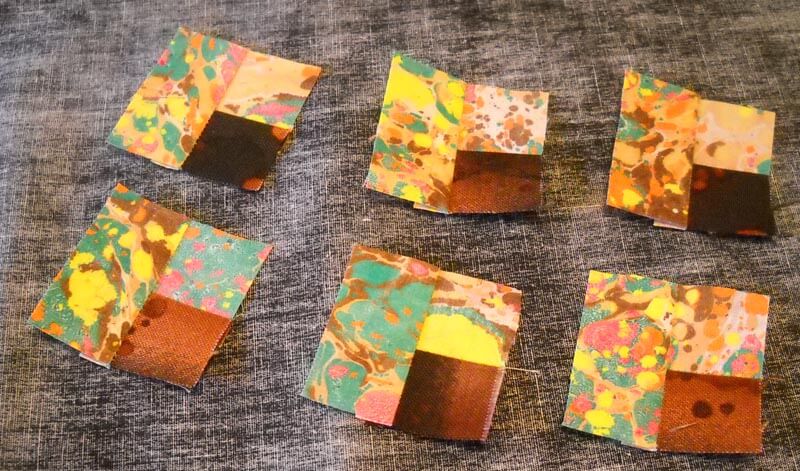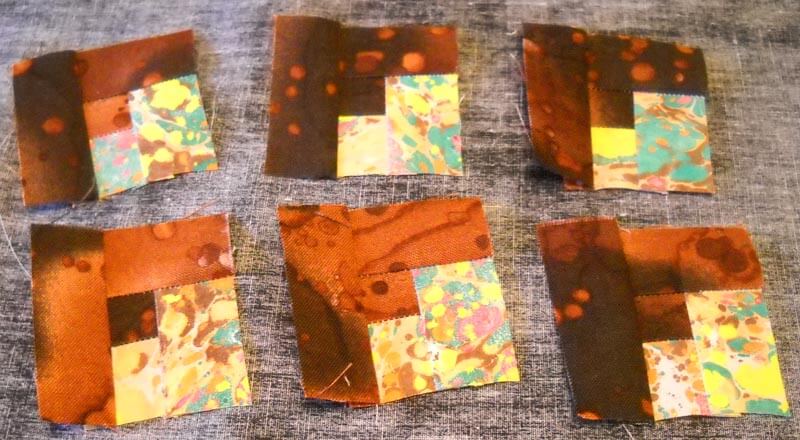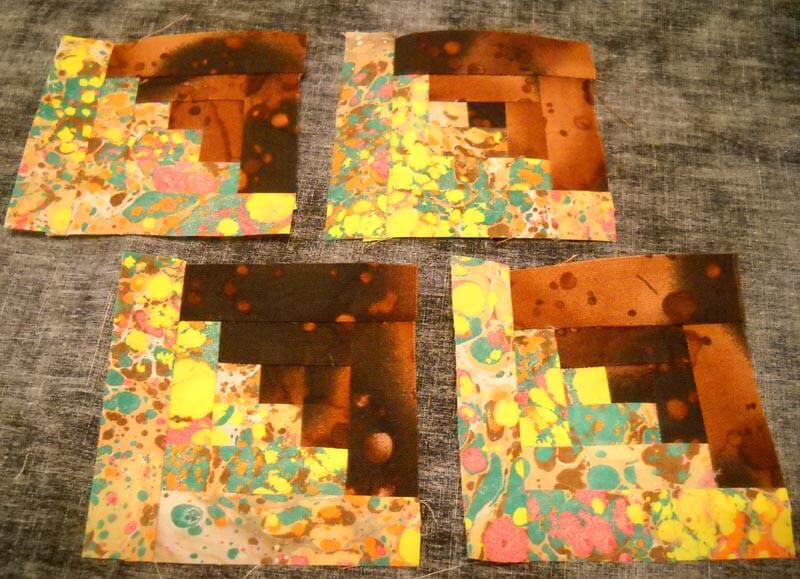 First tentative layout…..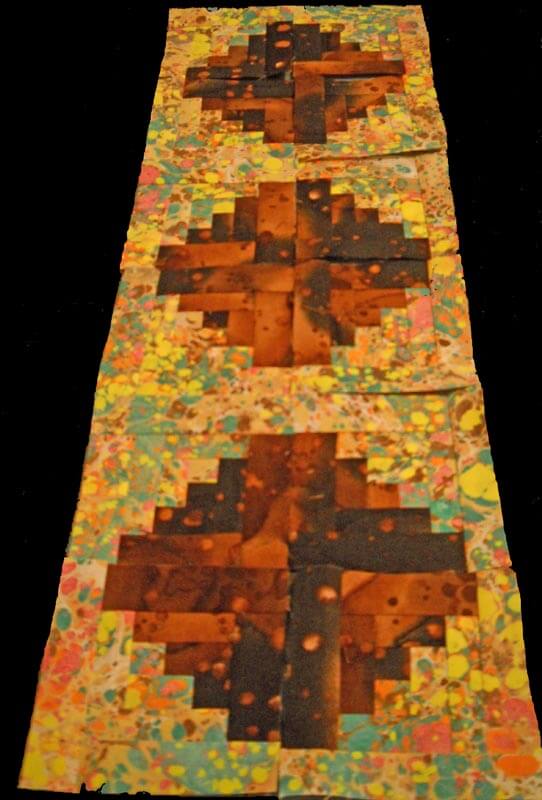 Another tentative layout…sorry for the lousy pic….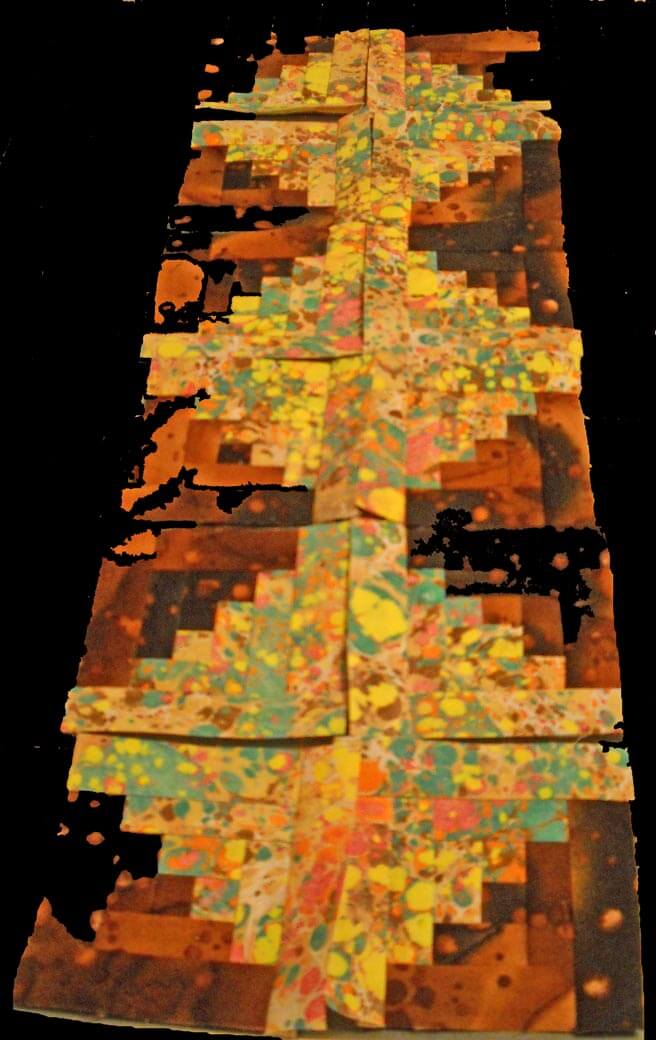 The three finished blocks – reminds me of walking through woods carpeted in falling leaves.

Playing around with the marbled leaves….have probably decided on this layout. Love the border fabric, which was very serendipitous. That fabric would not have worked had I gone with a different layout.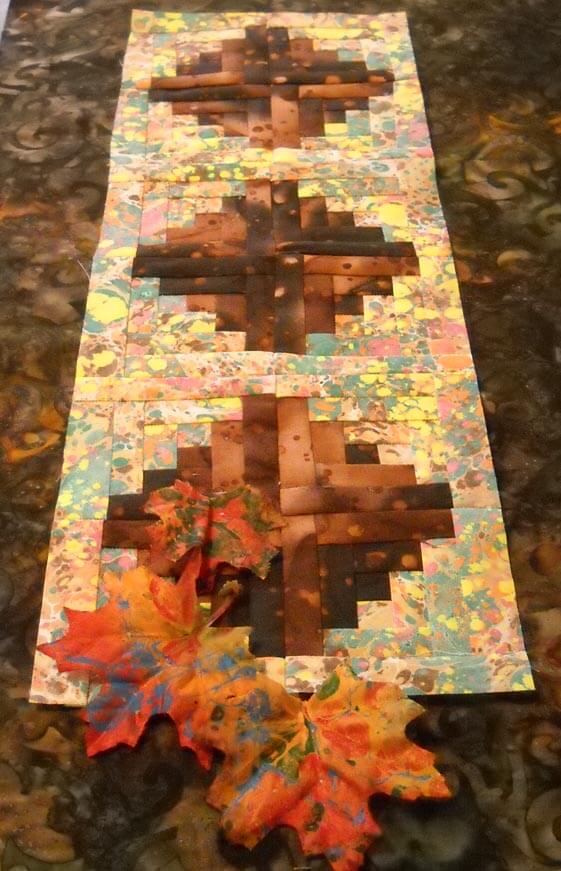 I love the leaves!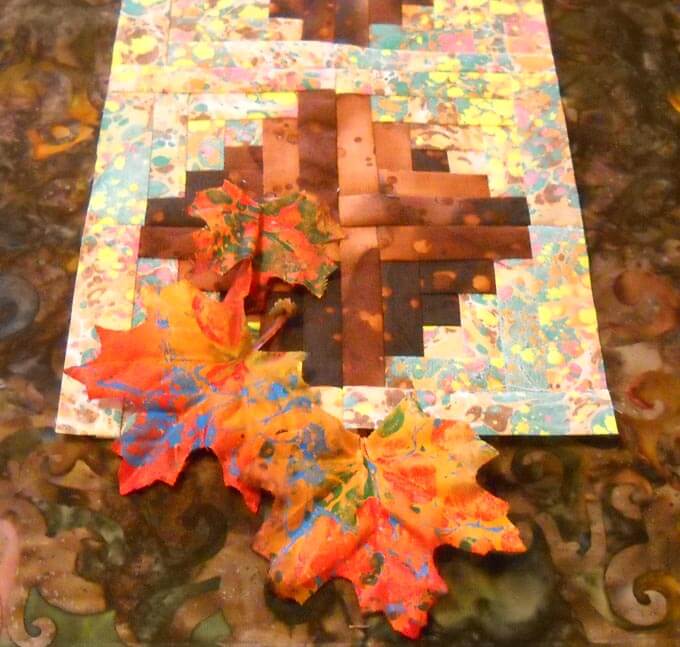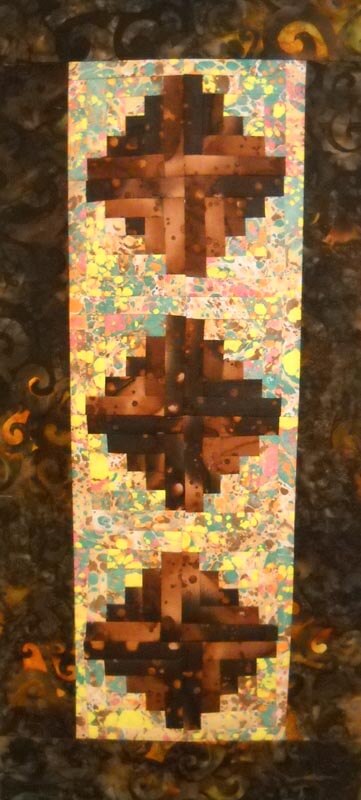 Ready for batting and quilting……more next week. Suggestions on a quilting design?