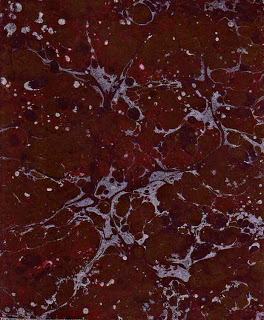 I wanted to play with Photoshop this afternoon, as it has been a crazy week, had a half day today, went to lunch with hubby, and finally felt healthy AND relaxed for the first time in several weeks. So I started with a piece of marbled fabric in a stone pattern. I then went looking for one of my pics from the Tucson Botanical Gardens, as I wanted to work on texture as part of my Garden Fantasy series. The pic below is the original.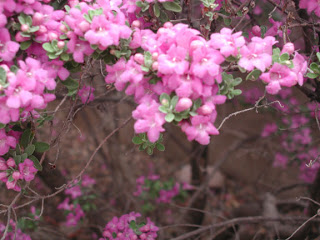 This is it cropped.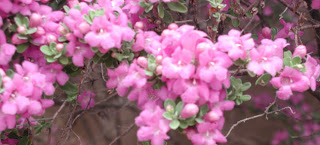 It's a little out of focus, and sharpening didn't seem to help, so I started looking at basic shadow adjustments.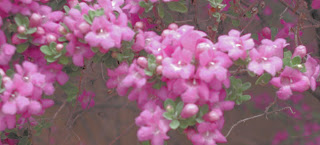 I like the way the background just faded away, and the flowers took on a nice light and delicate pink. Then I started thinking about adding the marbled fabric as a new background. Here's the first attempt, with the background the original colors.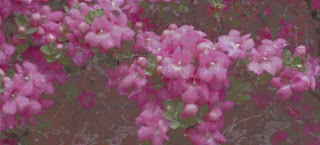 It's a little dark, but I do like the way the veining in the stone pattern shows up in the background. Here's the second, after I changed the colors of the marbled fabric to some blues. Very misty, very Asian – to my way of thinking.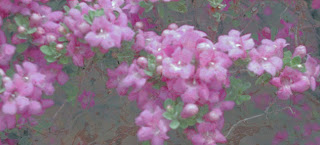 These next are all playing around with the order of the layers, to see what I get for different effects.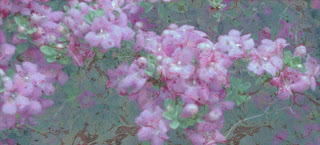 I like the lighter background – I want to play with this one some more.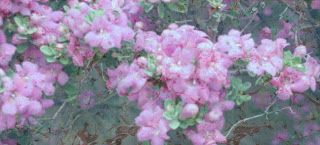 What you can't see in this one unless you click and REALLY look with the additional texture in the veining that makes it look like it is raised off the paper. It also looks to have water droplets on it, which is kinda cool!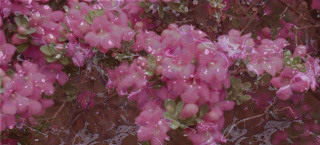 On second thought, the "droplets" are distracting – may have to "erase" them. Fun to play again – amazing how much you can do when you feel good!
Open to suggestions!