School work is done for today – including getting reports on how my kids all did on the benchmark tests last week. Don't get me started on those – nothing like having to teach to the test….rather than for genuine understanding, as Howard Gardner would call it.
But I digress. It's time to play. I think I have another potential. Remember the camouflage from the last entry? Here it is with some blurring.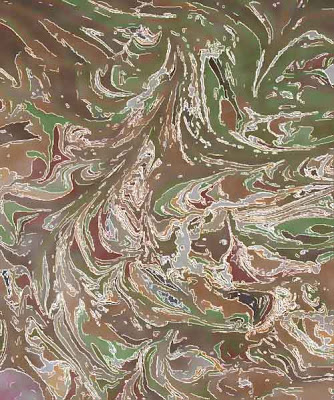 Then I looked at playing around with some lighting and a gradient – I have come to really love gradients.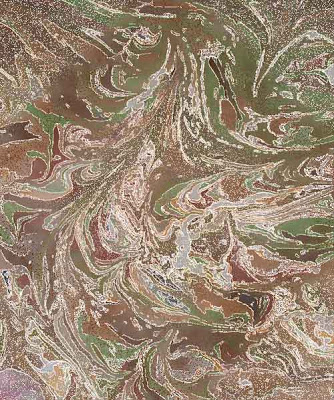 The piece, at this point, looks very much like a primeval forest, so I wanted to add a shape, and decided on bear paws, my spirit animal (I collect fetishes of bears). Then I played around with the embossing, trying to maintain the original camouflage idea. I like the final result.