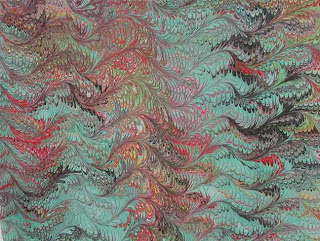 This is the original fabric for today's experiment. I managed to clean out the computer, back up all the files (first time in 3 years) and sort/file the digitals. I put a folder together of interesting fabric to use for backgrounds. Hence, this first one.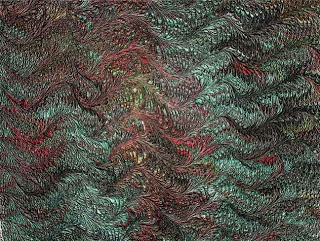 This is the first playing around with lighting. Then I got fancy!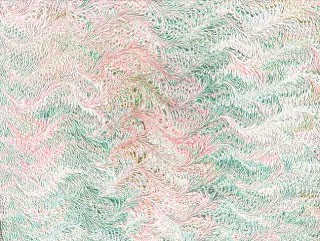 You know I love gradients, and when I applied this one, all I could think of was coral beds. It has sat this way for at least two years. So I pulled it up today to see what I could do with some shapes.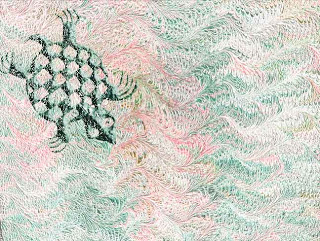 I started adding turtles, one at a time, picking up color from within the background, and trying to use "Rule of Thirds" for a pleasing composition.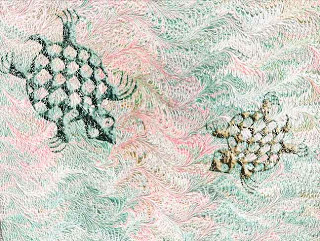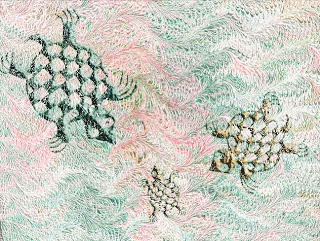 Here's the final – I'm pleased – I didn't continue with manipulation because I pretty much had the effects I wanted. This would make a good print!