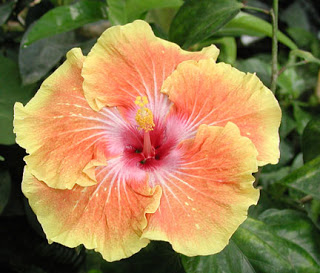 I've decided to keep myself on track and do a "Photo Friday" to stay focused on my Garden Fantasy idea. This shot of a hibiscus was in the butterfly exhibit at the Tucson Botanical Gardens this past January. I've never seen a two-tone hibiscus, and I've loved the flower since living in Hawaii. I'm amazed at the number of plants in Tucson and the desert. The detail and layers within this flower are amazing on their own. I love this photo, but I decided to try manipulating, mostly to practice with Photoshop.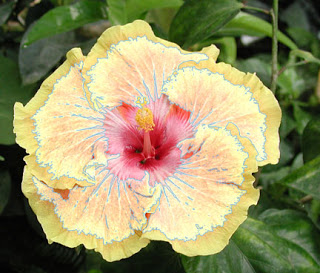 I'm getting pretty good at selecting portions of a picture to put on a new layer and just work with that. This layer makes the flower look like there are more layers to the flower than there actually are. I played around with some of the options, most of which I didn't like. But I did finally fnd a gradient I liked….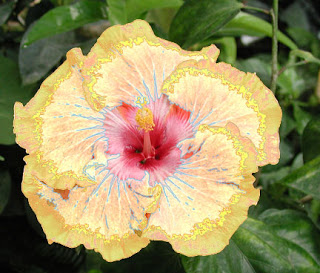 The details on this flower are just amazing. The center and the stamen are so clear – I particularly like what happened with the gradient to add the blue into the center.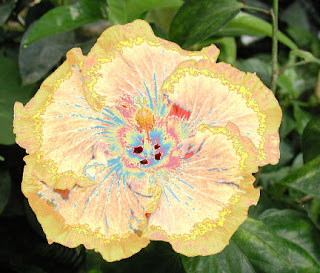 Finally I decided to look at changing the background, which I had already lightened from the mostly black original. I liked it lighter, and now that I know how to manipulate filters for a background, I am quite partial to the sponge effect.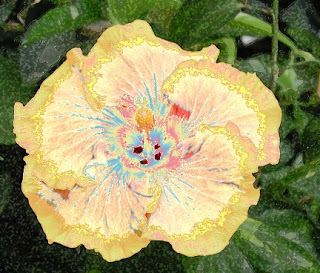 Not a wow, but I'm enjoying the practice.