Whew! This has been a tough lesson. The pattern piece has only been part of it. The last part is setting up a template and making a card. I really did struggle through the directions, but eventually got the template set up. Then I ran into problems transferring artwork to the template – another sizing issue, which I still need to work on.
The template is set up to run two cards, but overachiever that I am, I did two distinct cards, just to try some things out. What follows is the outside of the two cards.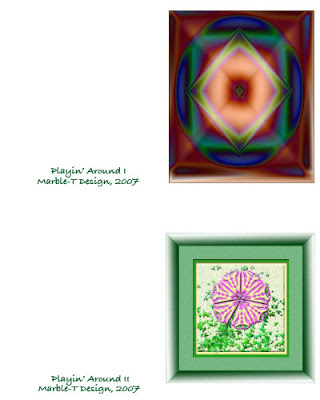 Now for the inside of the two cards.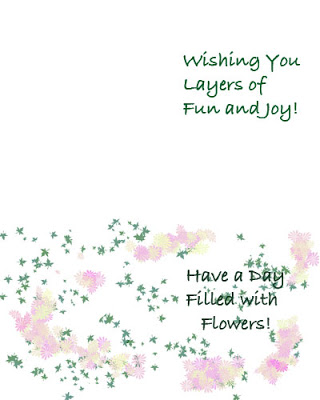 The interlocking groups to keep layers organized is a nice piece. I think I did quite well on that! I helped out at school today with redoing a school project in Photoshop. Had to start from scratch, and I amazed the teacher with just how much I was able to do in 10 minutes time – redid the whole project, shortcuts and all! Thanks, myJanee!