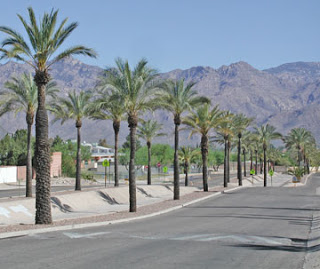 All images copyrighted by Linda A. Moran, 2009
This is a shot of my new neighborhood, minus the wonderful cul-de-sacs, where spring is blooming furiously. This morning was one of those absolutely perfect days, Josh Groban on the CD, and all's right with the world. Today, instead of concentrating on posture and breathing, I just wanted to walk for me and the music. Just glorious!
Ocotillo is spectacular this time of year. If we get enough winter rain, the trees get all fuzzy green, with great red blooms waving from the tops. Here's a few shots – note how the green "fuzzies" just surround the branches.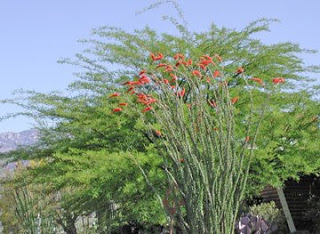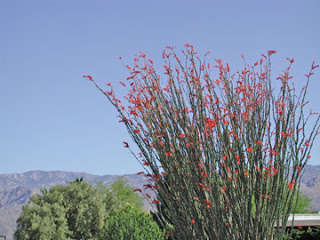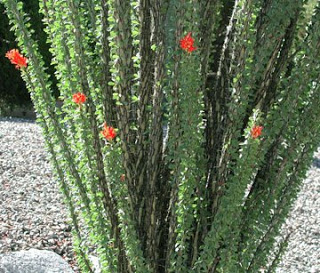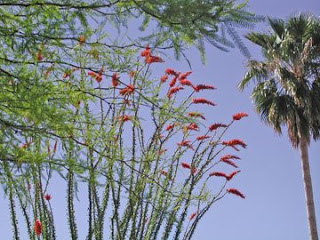 The textures amidst all this flowering really are great. Rough ark, sturdy cactus, skinny branches, delicate blooms – certainly a very different spring than the East!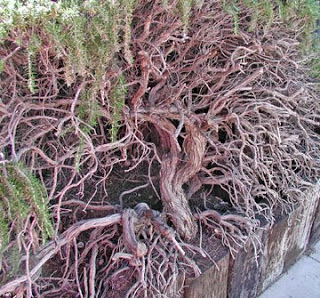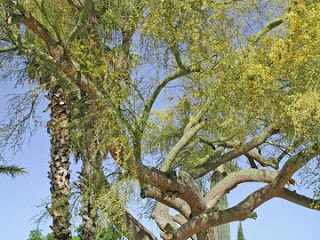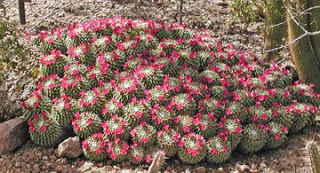 In our backyard is a slowly-blooming palo verde, with blossoms the most gorgeous true deep yellow. Depending on the light, the yellow is even deeper!