…and there are a lot! Four quilts lined up, including the one you'll see pictures of here.
We have a really great friend here in Tucson, and several years ago I made her a lap quilt as a birthday present. Trouble was, she can't get completely covered under it when she wants to take a nap on the couch. So I decided for this year to make her a bigger one…..turns out I processed "66 inches" differently from 5 and a half feet. This is one big quilt! It should easily cover his double bed, which is exactly what she would like.
I am using a pattern I saw from Geta Gamma from Romania – I loved the design, especially the quilting, and am doing it in shades of purples and blues. It's getting quilted to within an inch of its life! Needless to say, I am getting very good at free motion quilting feathers. The stencil work has been interesting – at one point I forgot about the registration marks and turned the pattern, but I am the only one who knows that.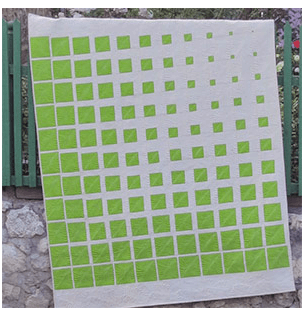 I caused some bleeding with one of the fabrics when I attempted to use a stain remover to get out the rest of the gray chalk marks. I will need to use a little paint to cover that up. I have 8 days to finish – started about three weeks ago, and I should make the Christmas deadline. It is really looking good.
It is a little tough on the shoulders, cramming that quilt around under my trusty Bernina 1008, but I am getting much better at that. Thankfully the remaining three quilts are all much smaller. After this one, though, I am taking a quick break to do some traditional blocks in a Hawaiian theme for a block of the month, making a queen size quilt for my own bed…..then back to the list!
Some progress pics of my version –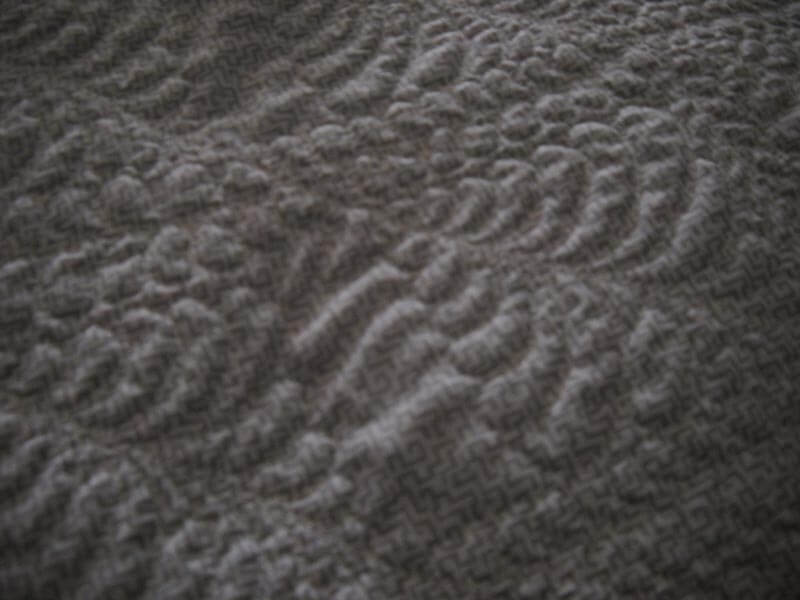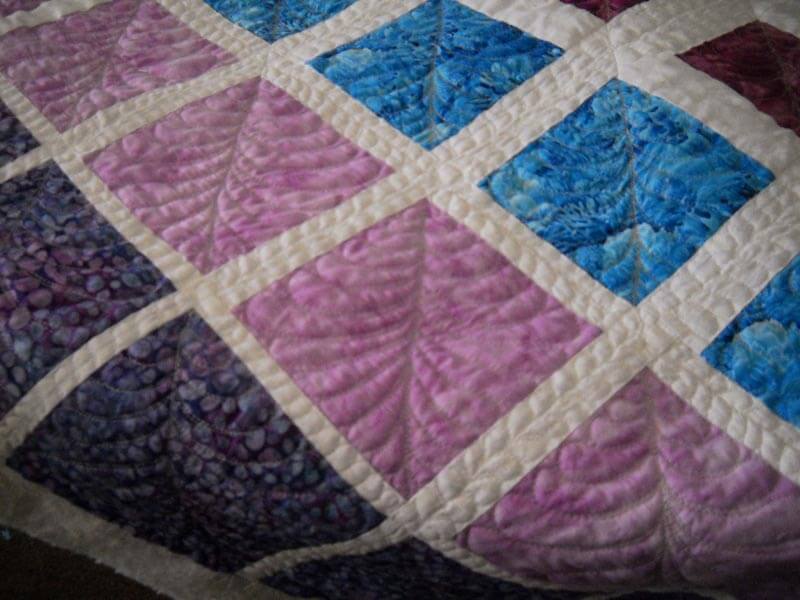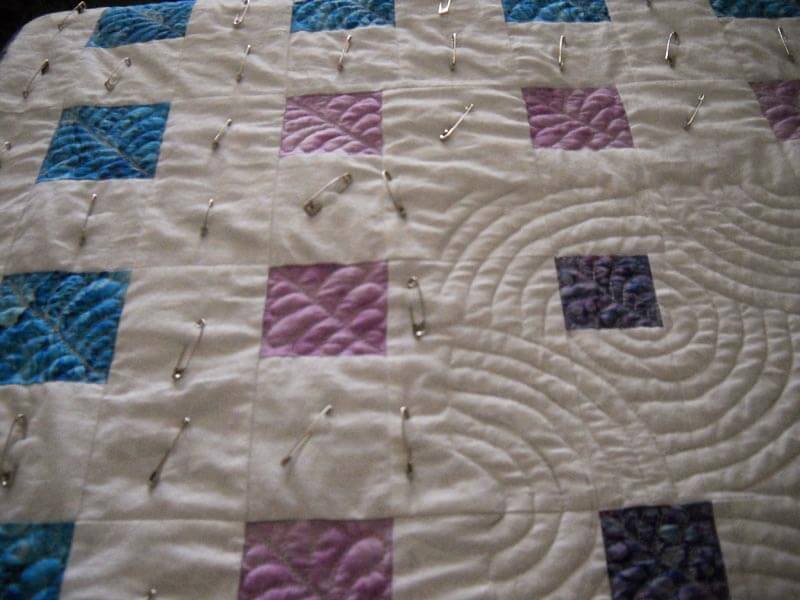 Sweet hubby helped with all the pinning…..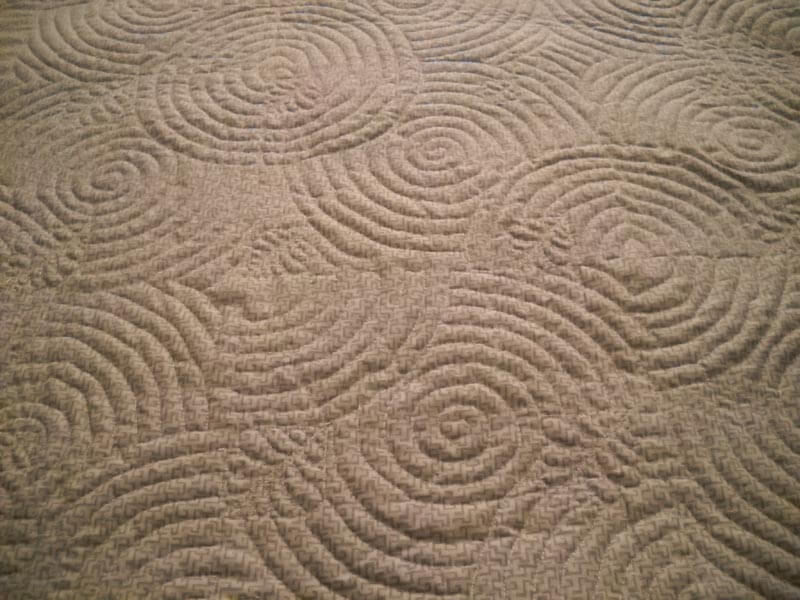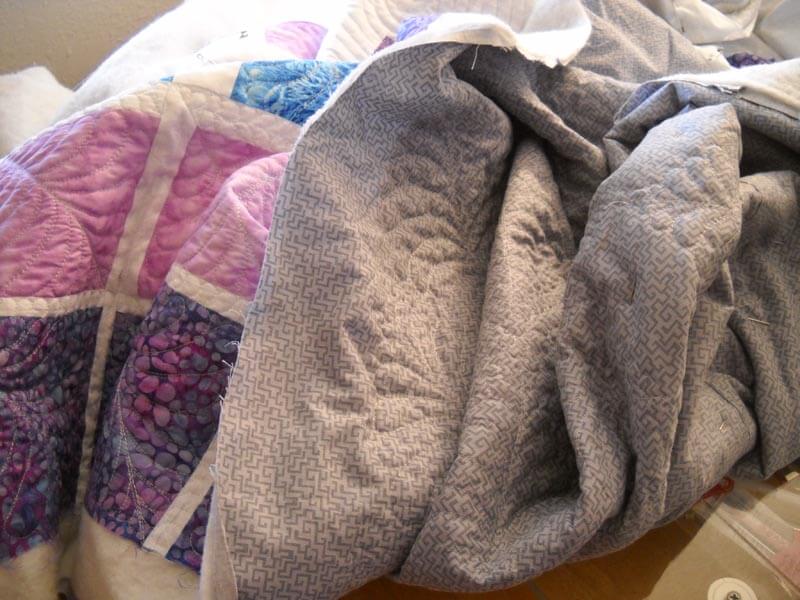 Wrestling it under the machine….it's looking gorgeous!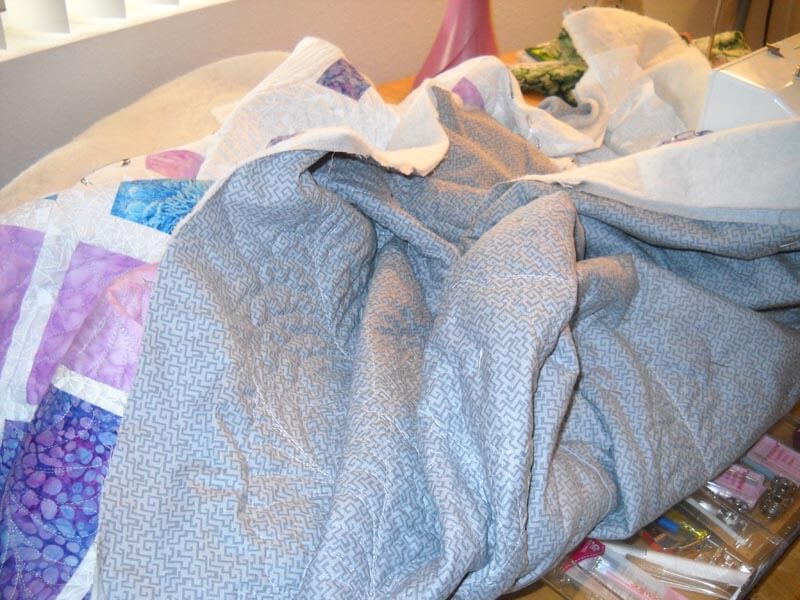 One Response to "Works in Progress…"