Thank you, Cindy Needham, for talking about the hum-purr your machine makes when you are in the groove! And I have been in the groove this past month – another quilt under the presser foot, this one a  16-year-old top that I am giving to my yoga instructor. I haven't done anything with the top prior to this, because there was an area I really wanted to do feathers in, and I wasn't willing to hand-quilt them. So now that I can do feathers in free-motion, sounds about right to finish this top…..except the area I was thinking really needed something else…..so I did a grid pattern, and I LOVE IT! It makes the traditional top look much more modern.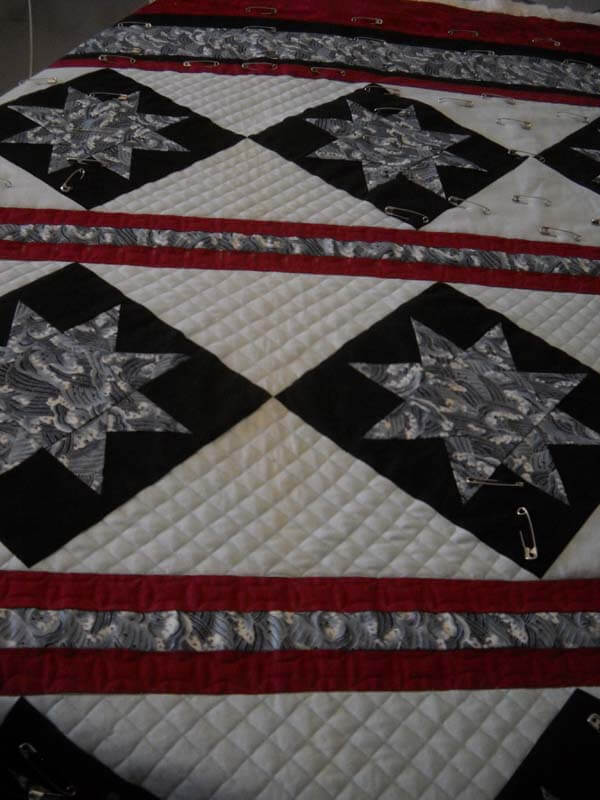 Below is the quilt being basted – my safety pins have gotten quite the workout in the last few months! The quilt top originally ended with the blue wave border, but it wasn't long enough to cover a chilly body. So I added another black and wine border – lots of ideas for quilting those – and yes, I will have feathers somewhere on this quilt!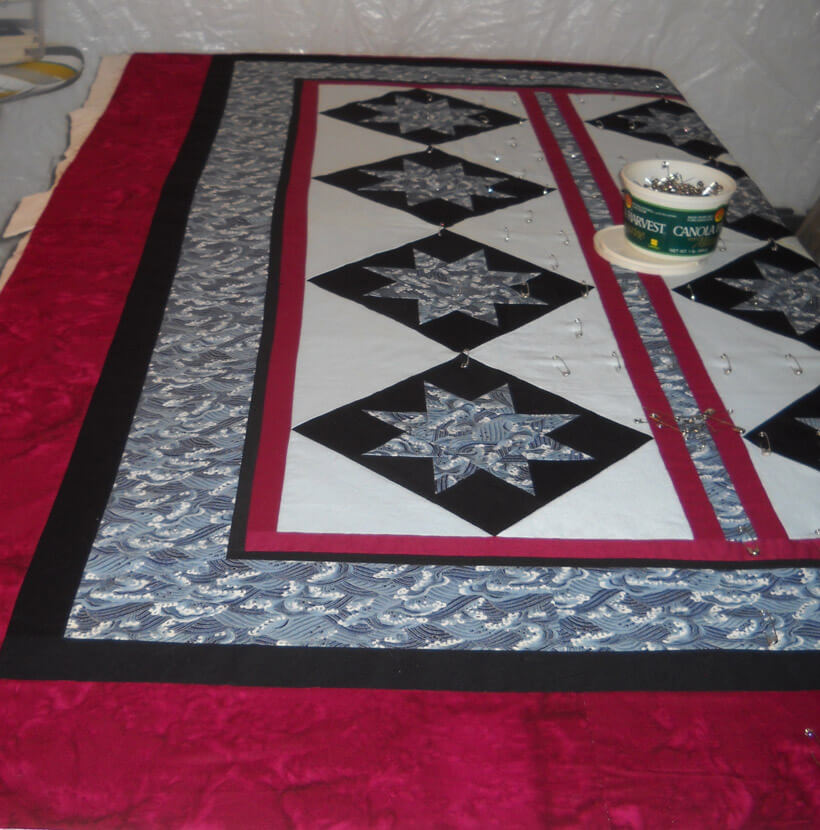 Before I started in on this, I continued with the BOM from our local quilt store, four months to catch up on, and I'm pleased with how they look. Based on progress I've made with the amount of sewing over the last couple of months, I would probably do some colors differently in the original blocks. Here's the new ones: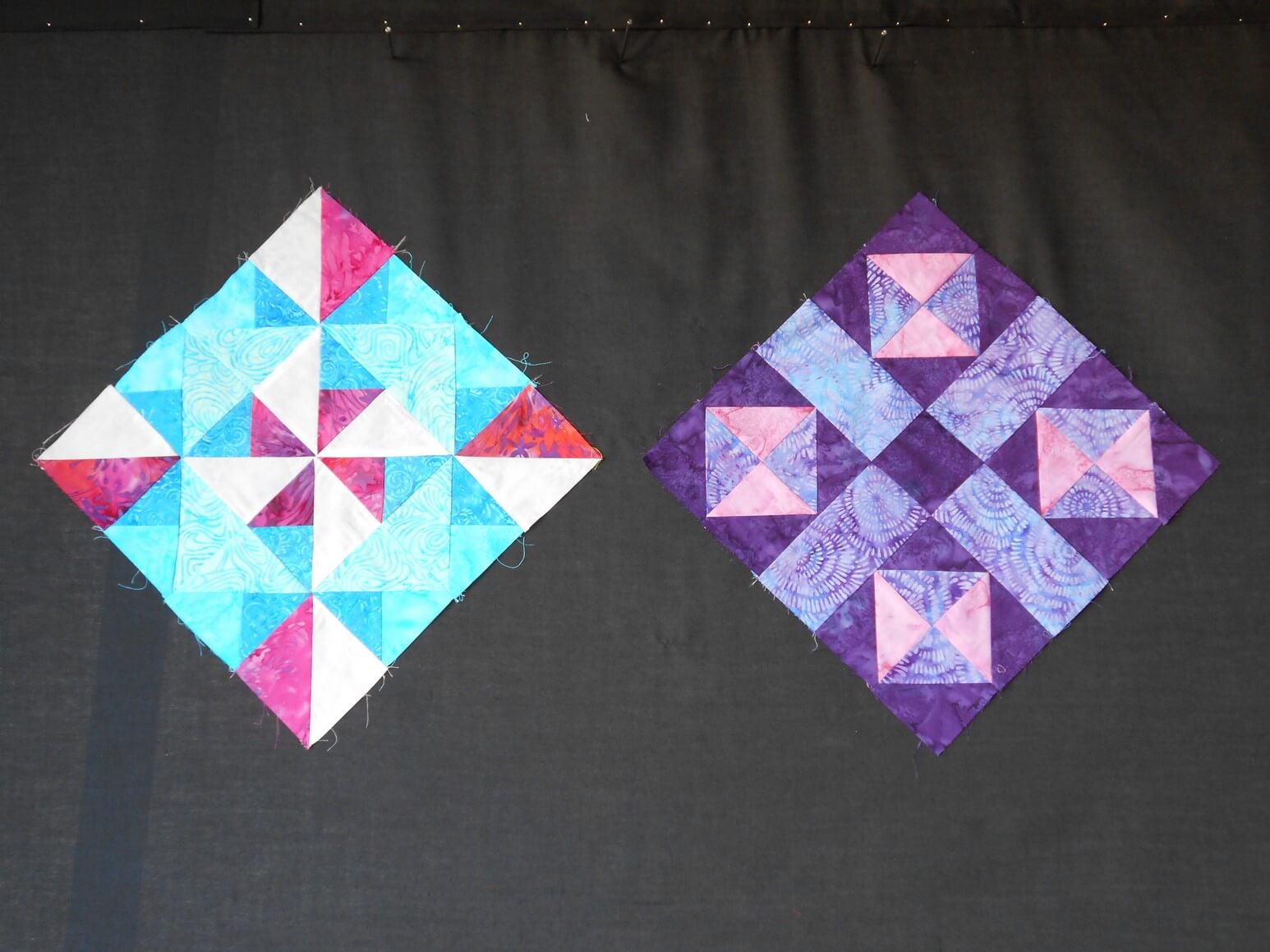 Photography really isn't doing them justice!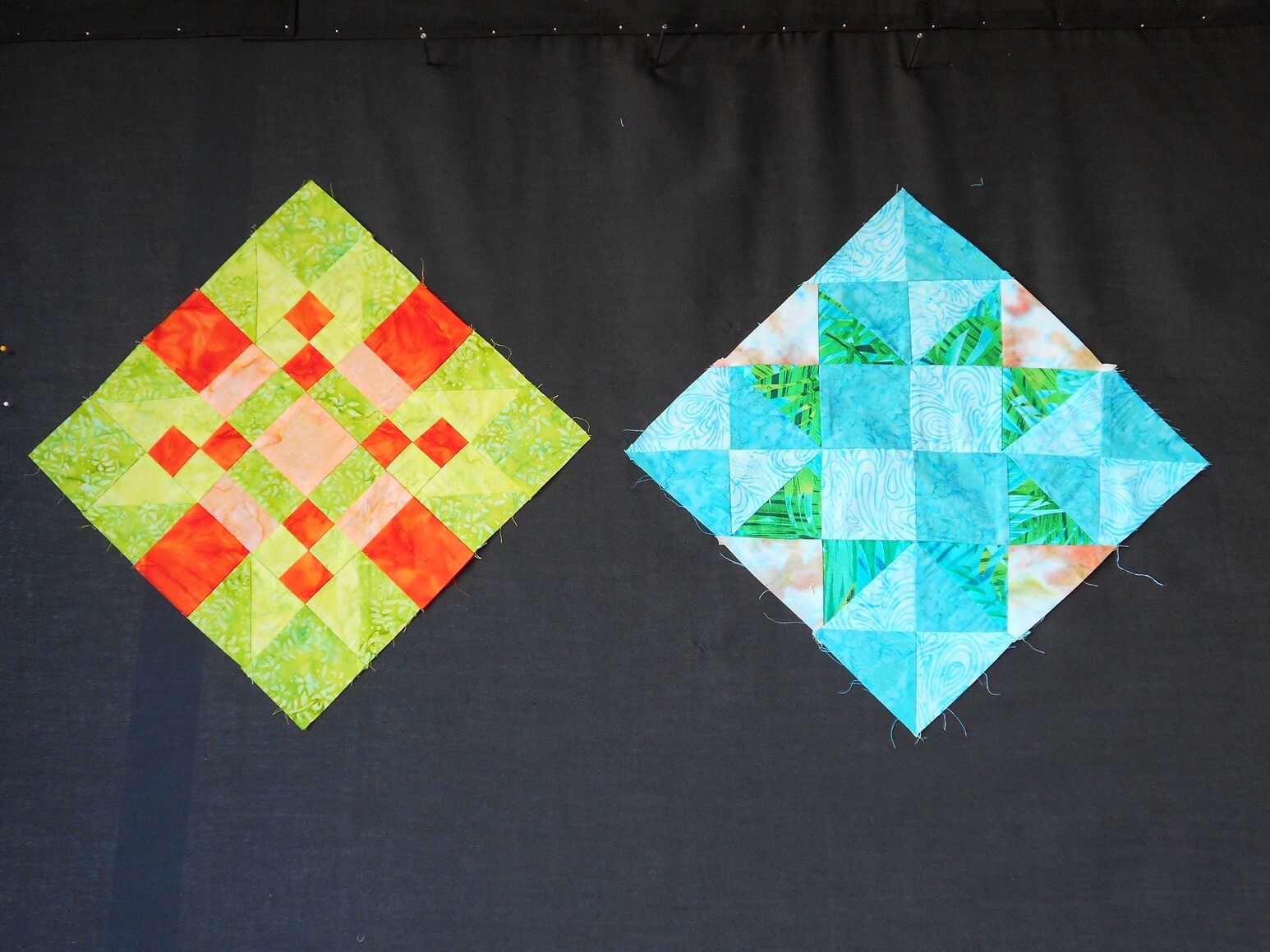 I love the green and orange one!
Up after this quilt is a lap quilt for my great-niece who turns 13 in August, and I would like to have it done for when we see them in May. I've made the commitment that all 8 of my great-nieces and great-nephews will get a lap quilt from me when they turn 13. This means lap quilts for the next 11 years…….