Archive for the 'InDesign' Category
There are some things I have been slowly trying to attempt to get myself back in the swing of marketing. Right now (as I write) I am on hold with an Adobe representative for an inline chat to see why my Contribute program (which allows me to change my web pages and the ability to upload the changes). It looks like I will need to purchase another piece of software……I hate these kinds of changes…..Now I'm awaiting pricing…….
There are so many loose ends involved in getting back into some serious marketing. We have already restocked the Etsy store and are making plans for more marbling sessions.I need to dye some Kona so we can marble on top, and I want to review the Jane Dunnewold Craftsy class before I dye again. Really enjoying the surprises that dyeing brings. EBay seems pretty stagnant – seems to happen each summer. But primarily I need to get back involved in TAFA – The Textile and Fiber Art List.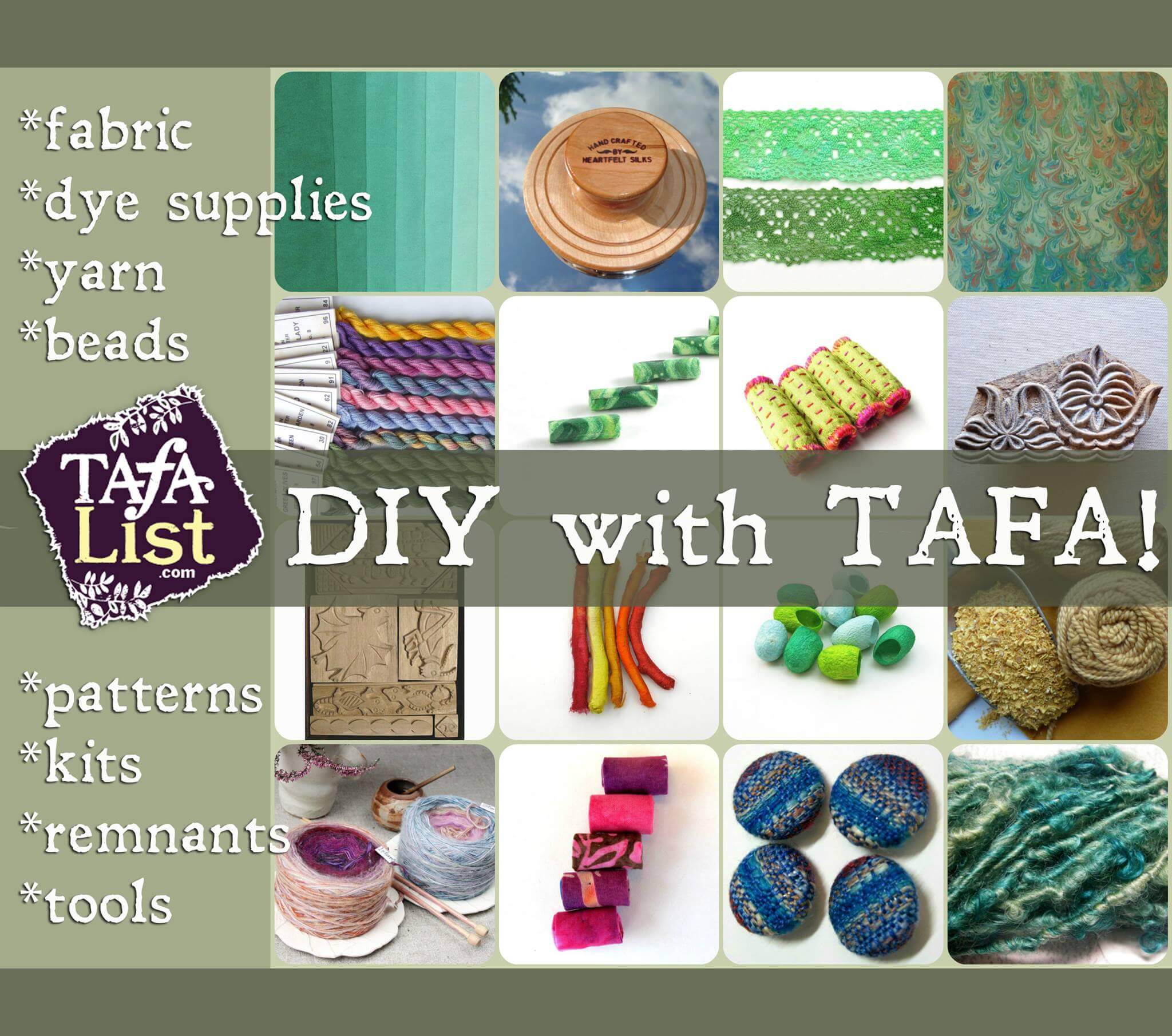 There are so many more connections I could be making.
I haven't really marketed my marketing book (am I the only one who sees the irony here?). A friend purchased the book and raved about it to me. So I think for this next week I need to see about getting the word out on the book. It is iBook platform only, and I am planning on expanding it into a more involved ebook through Amazon, for all platforms.
In the meantime, here is Marketing 101: Niche Marketing.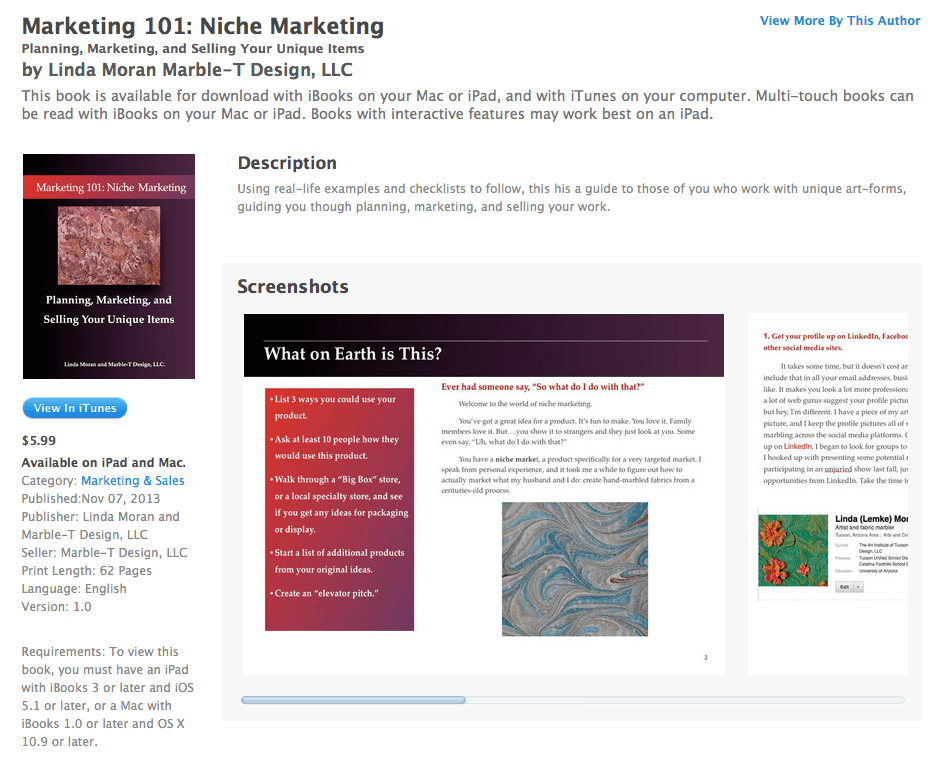 The book is a compilation of all the things I have tried (some successful and some not) to market our fabrics. I provide all the details and checklists. I definitely want to expand this into a larger book on a larger platform. Click HERE for the link to the book.
My task this coming week is to work on InDesign from Adobe Creative Suite, and I'm going to do a $25.00 subscription to lynda.com for a month of learning. I should be able to make a good dent in learning what I need to. It's CS3, but there is no way I can afford $699 or $20 a month, so I will make do. Along with learning InDesign, I need to think through what else with happen with the website.
I am trying not to make the typical long list for me…..a few things at a time…..wish me luck…………..