Archive for the 'Glorieta' Category
Wonderful  scenery today, and lots of pleasant thoughts, including some rain. In fact, humidity is now 38% and about 70 degrees….absolutely gorgeous. Northern New Mexico is really beautiful, with vistas from high desert to almost deserted plains. We left Santa Fe  (dew on the car windows….) and headed east, through Glorieta and the Pecos National Historic Park. I'd post my own pictures, but major problems trying to get pictures to work….
Lots of great green pines, small towns, streams with actual water in them. We headed through Las Vegas, NM through to Raton, and the landscape kept changing around every turn. The clouds mixed with sun, and there were so many layers to the clouds – you felt like you could reach out and touch the bottom layers. And then you are out into what appears to be "nothingness," but is really just empty, gorgeous vistas.
Looking east -quick video of the landscape. If you listen carefully, you can hear a marvelous bird.
Looking west – same spot but looking to the west.
We  first went to Denver in the early 80's, and things have really changed. Pueblo was just a small sleepy town that handled printing and distribution of all the government pamphlets. Not any more…manufacturing, new developments, and very spread out. Same for Colorado Springs…huge, and well spread out on the east side of the Interstate. And the traffic in Denver…oy. But we are in Denver to see the textile show at the art museum tomorrow.
When we went east three years ago, it had been 15 years since seeing all of our old haunts. I was taking pictures of green grass, dandelions….so many little things. Well, same thing today….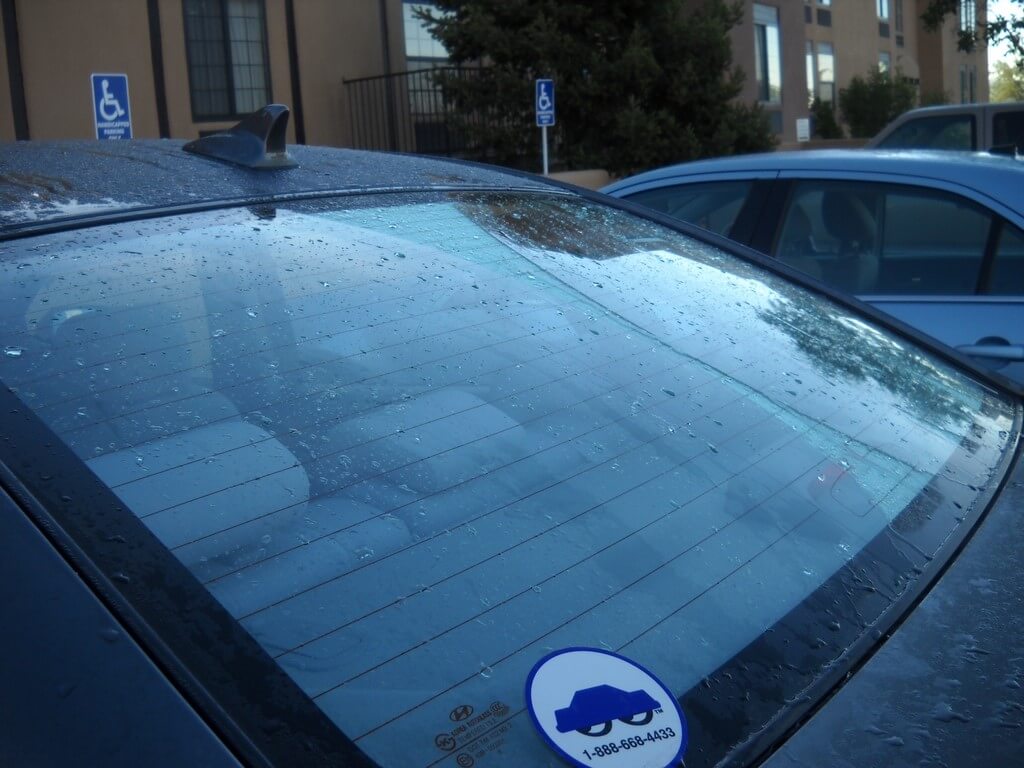 Dew on the car….
To the art museum tomorrow!