This past April I was asked to do a commission for a friend of a friend, based on three things: 1) she loves our marbled fabrics; 2) she wants a fiber piece for a small area in her bathroom; and 3) she would like it to draw on the colors from the new granite counter tops. So for 6 weeks I've been mulling over possible designs, knowing that the final one would be based on what happened with the marbling session.
We marbled yesterday, and I worked with the colors I thought would go with the granite – gray, black, brown, russet, copper. I tried a couple of different patterns, and what follows are the pieces I came up with. Warming – they're pretty blah in the pictures….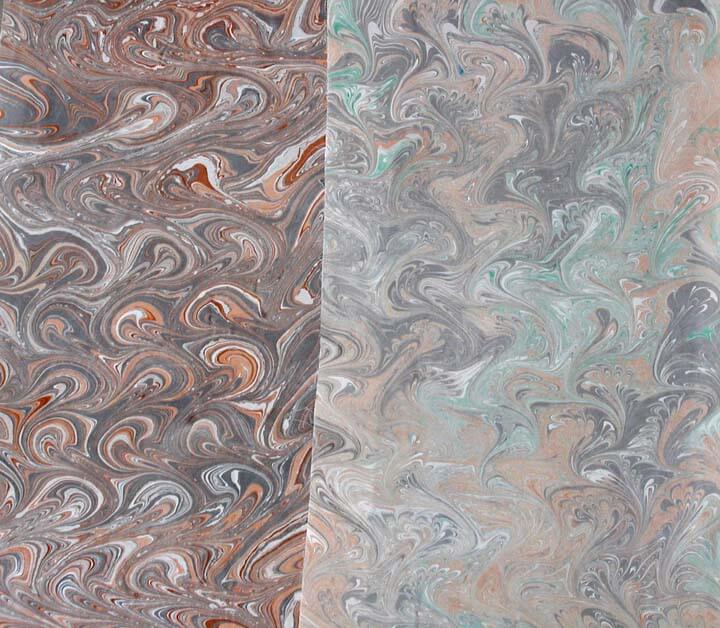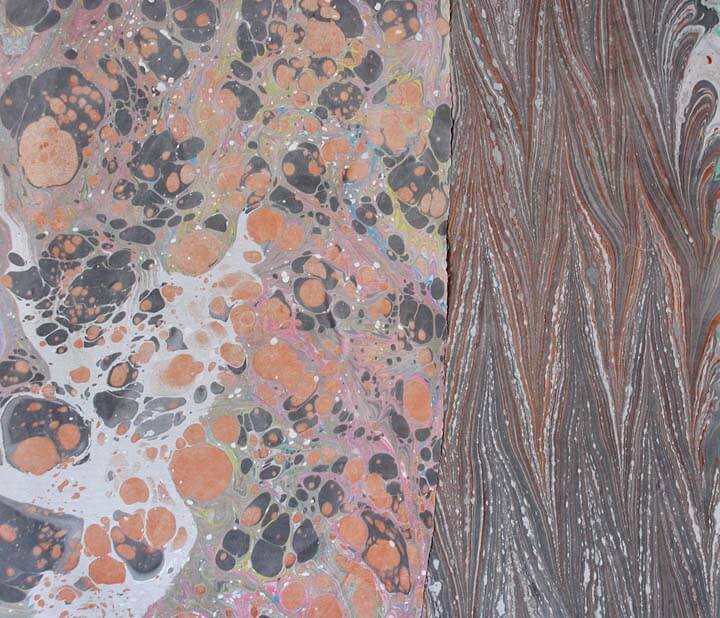 I chose the stone pattern to begin, for two reasons. One, I like quilting that pattern, and two, I figured this would give me some ideas. Well…..it sure did. I started snapping pictures as I was quilting. I used a Rainbow thread from Superior (of course) in a rust shade to bring out the rusts in the painting on the opposite wall of the bathroom. It was just what it needed.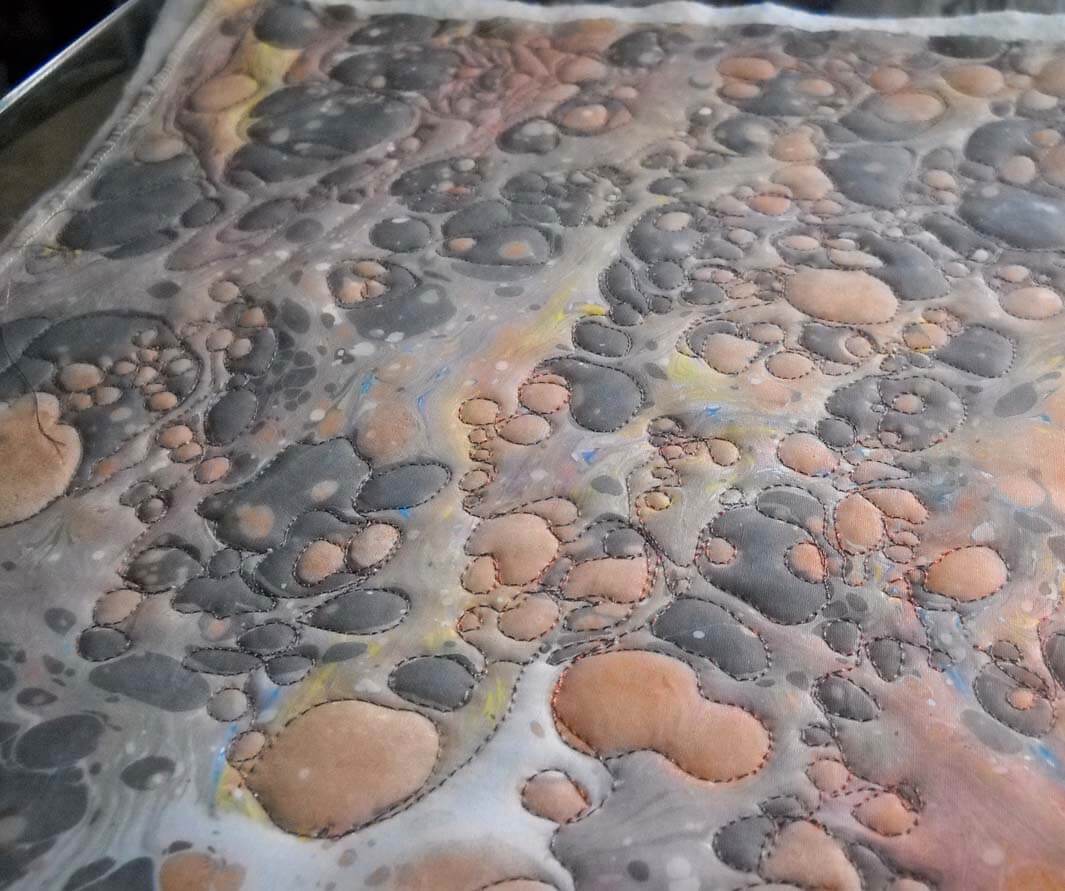 The texture is incredible and no longer flat. The piece also now has a title, "Hiking," as its future owner hikes the mountains and canyons of Arizona – and especially Sedona – often.
This is so totally different from what I had originally been thinking. I know that this will act as the center medallion of the piece, so I went looking for coordinating fabrics – in my newly organized studio, so selecting was a breeze.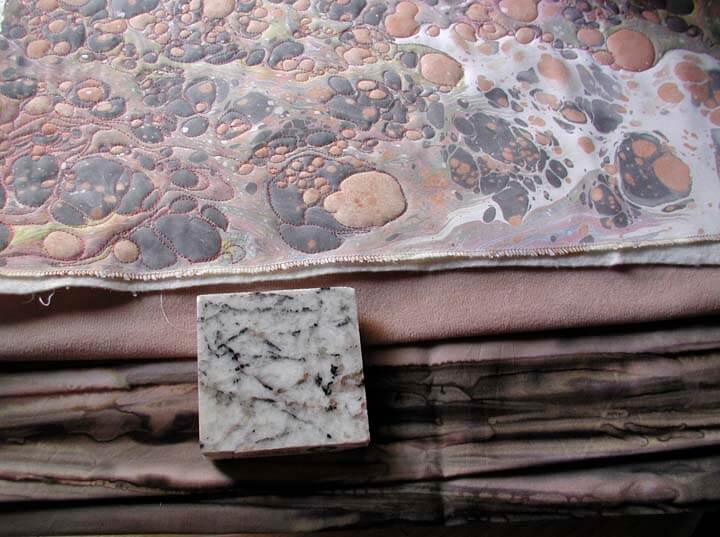 Lots more ideas, as the white area is probably going to become a small bubbly stream, and I pretty much know what's happening with the borders, but that's for another post.
Ideas???