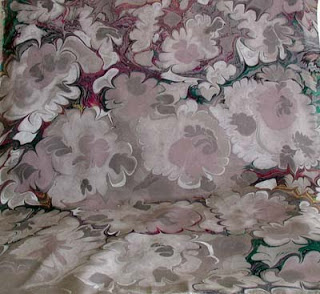 This is a piece that sold on Ebay a number of months ago. As I recall it was a silk, and it reminded me of clouds. I do need to pull the photo out and try doing some manipulating with it. There are some intriguing lines in this piece.
As for marketing, probably not going to happen this week, except for putting some of the digital quilt designs up on Cafe Press. We had a great marketing group meeting last week, and I thought I'd include some of the work from our group of artists.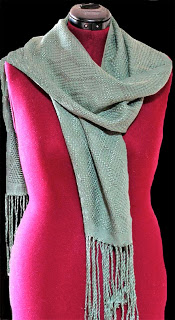 Brenda is a really wonderful weaver. She is working on what she calls saddle rugs, but I don't have any pics. Her scarves are so soft, and they use some antique lace patterns as the design.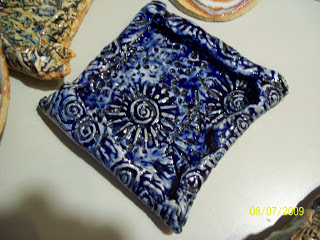 Yvonna continues to explore texture and form with her clay. She just comes up with the most amazing shapes.
School is back – great first day with the kids. I am trying to eke out time each day to at least sew, and save whatever marketing I can do for the weekends. I do want to explore Tara Reed's site on art licensing…looks very interesting!