The high school I work at is the arts magnet high school for the city. The kids have some amazing opportunities in both performing and visual arts. Imagine taking a class three times a week in all the Adobe programs – all updated, where you don't have to worry about buying the programs, getting updates, and making sure your computer always works, plus hands-on instruction rather than learning yourself. Can you say "jealous?"
I think back to learning Pagemill waaaaayyyyy back when I was just starting my website in 1998…I still know a little code from teaching myself. Everything I've done has been self-taught, so I love the opportunities the kids have. About two weeks ago I walked to the end of the hallway to discover a new exhibit of student work, using Illustrator – a program I just haven't had time to explore. The kids had to recreate some organic shapes (the pen tool makes me nuts….) and use some filters to develop their piece even further. All I could think of was what cool quilts these would make. There is glare (and the remains of some graffiti) on the showcase window, but I think you can get a good idea of what the kids are doing.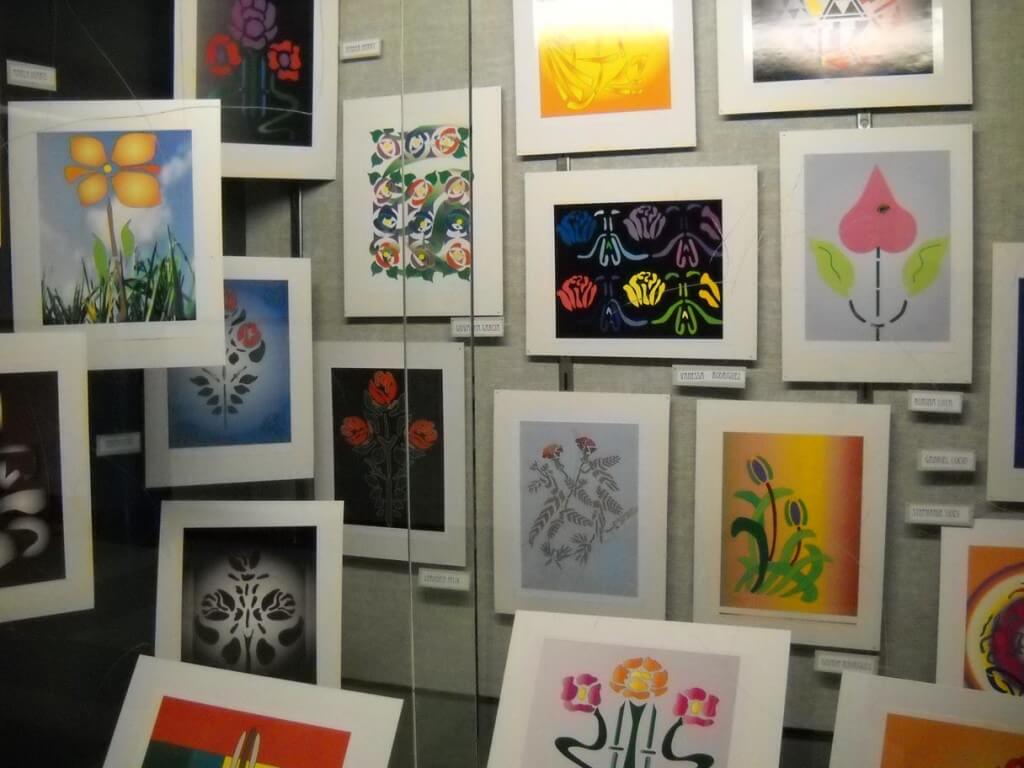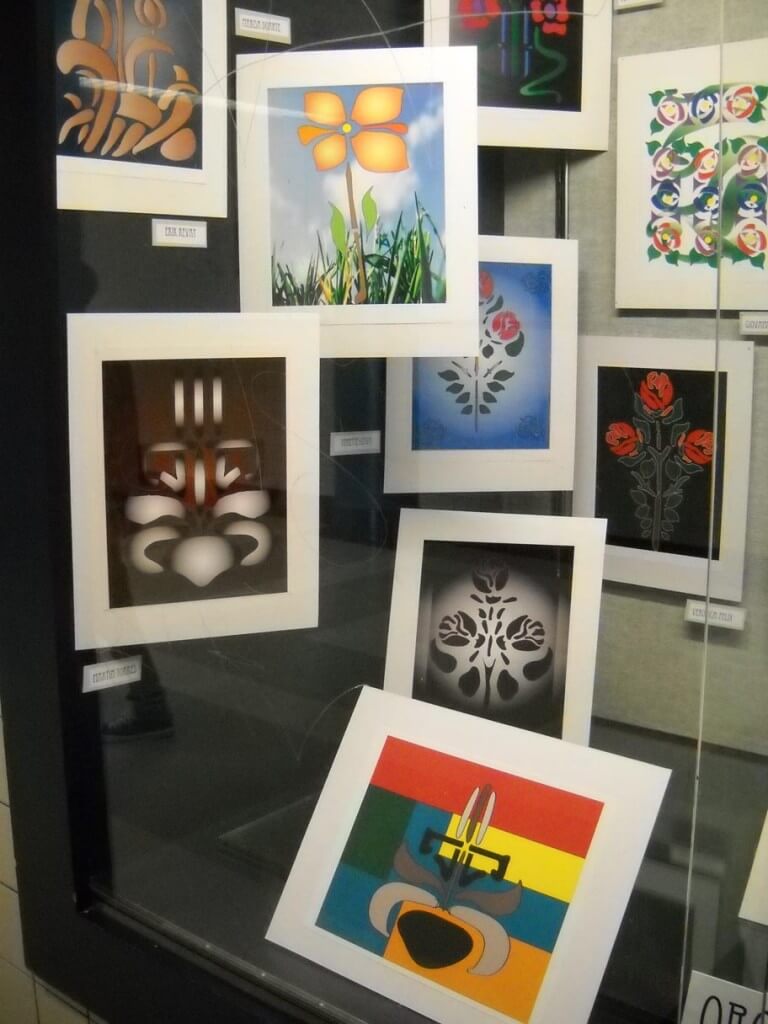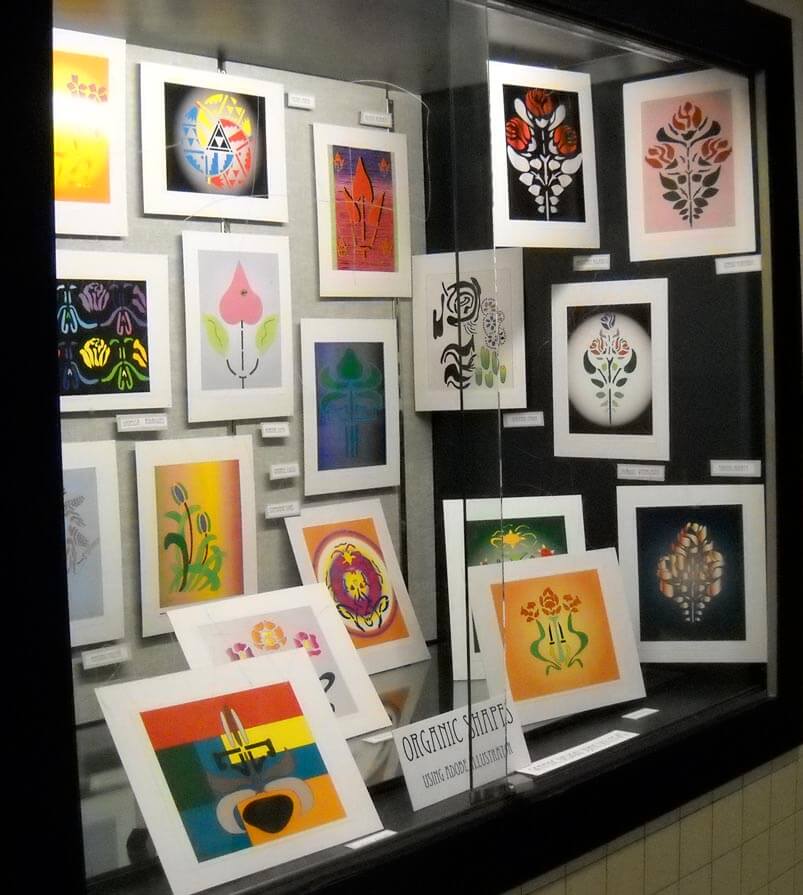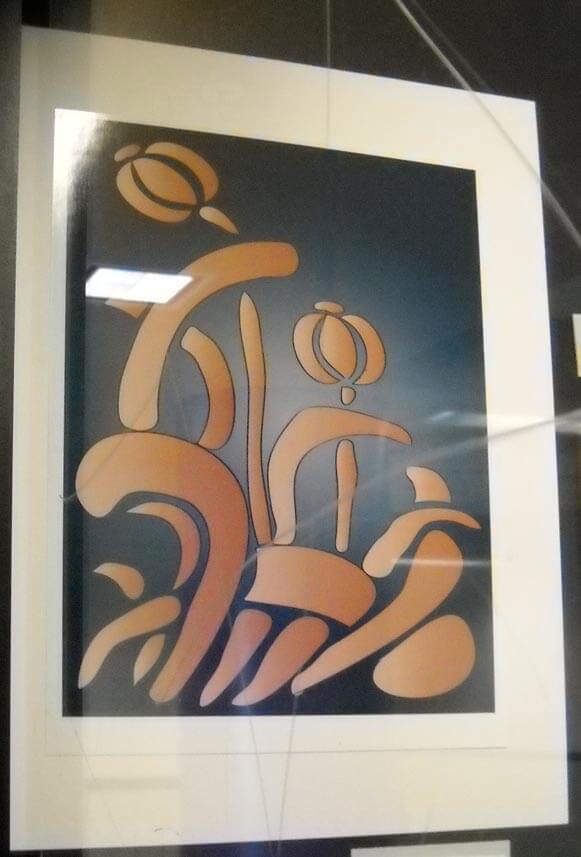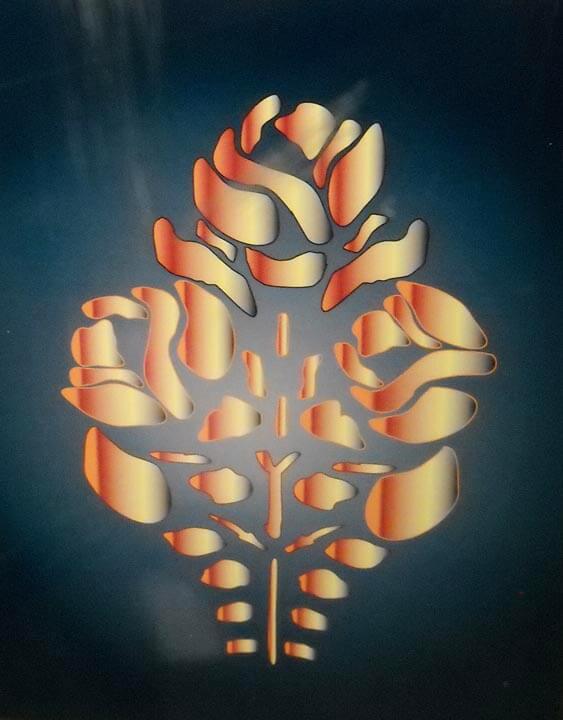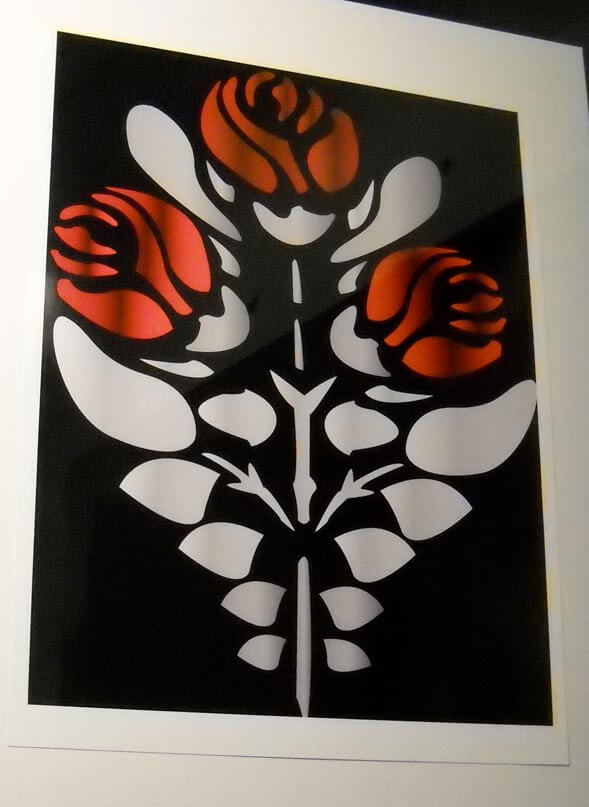 What I like about this is the blossoms. I am thinking they would look good in free-motion on a solid area of a quilt. See my dilemma below the pictures…….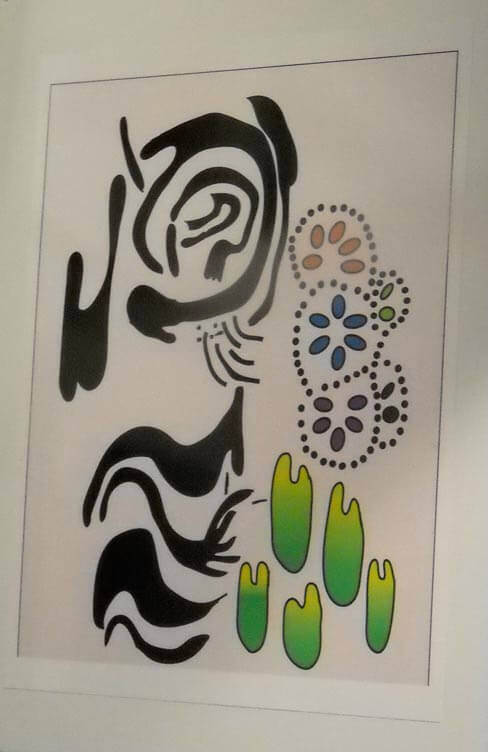 Now, speaking of quilting designs….I need some help. I have two "older" quilts that I am requilting. I took the stitches out of one while in the hospital, and I'm working on the other one. I need suggestions as to quilting. I have grown beyond stippling, but I am still having trouble with actual designs that will work with the patterns. Here's the first – four traditional blocks with marbled stars in a neon paint.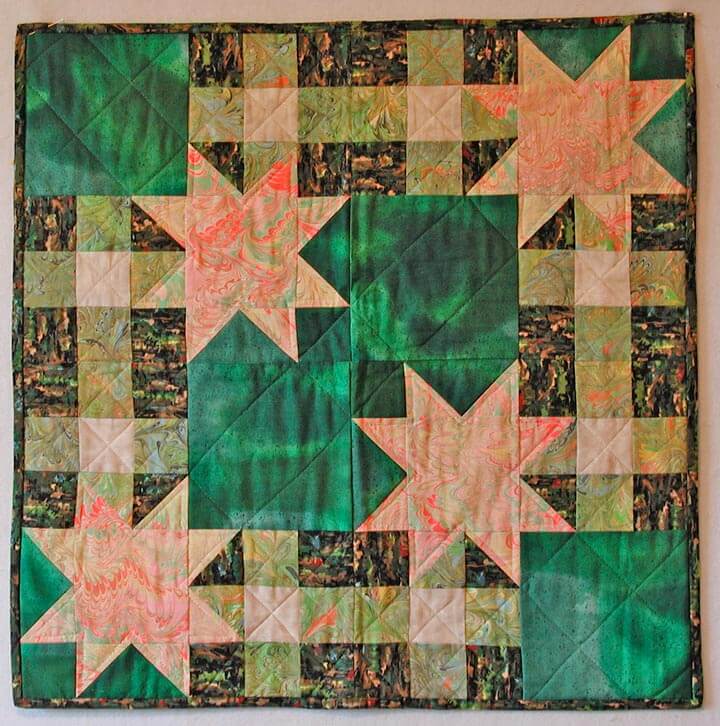 You can see all the old quilting. When I get all the invisible thread out, I'm going to soak it in warm water to see if I can make the lines disappear. But what should I do for quilting?
Here's the other – a log cabin table runner done with marbled fabrics. What do you think? Just stitch in the ditch??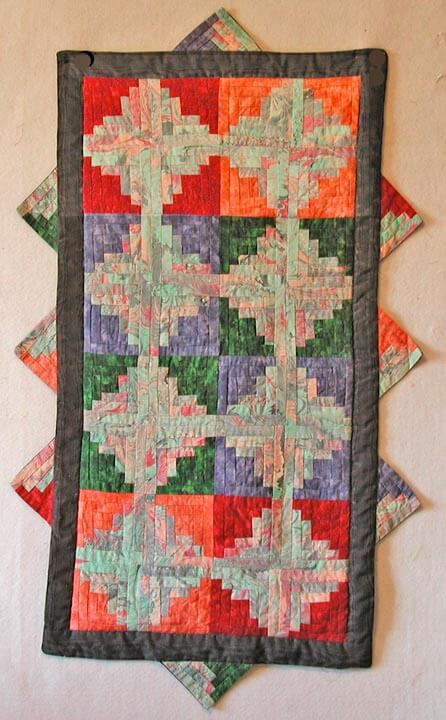 Leave me comments on the blog, and I'll do a giveaway for the best suggestions for each – some digital note cards based on marbled patterns. Come on, help me out!!
6 Responses to "Quilting Designs and Illustrator – and a GIVEAWAY!"