The kids are progressing on their holiday wreaths. My advisory class should have most of theirs completed by the end of tomorrow – I will be taking them to Comin' Home next Wednesday. One of the eighth grade boys in my art class finished his yesterday and came back after school to get it and take it home. He saw me in the hallway this morning and told me his mom just loved being able to put the wreath on the door. A good feeling…..
Here's a couple of pictures of the process – minus any identifying characteristics of the kids – FERPA……..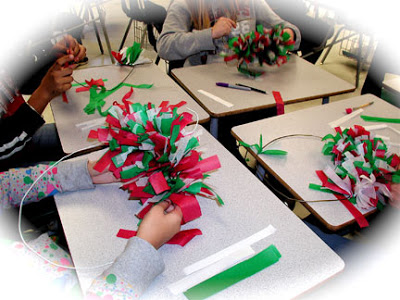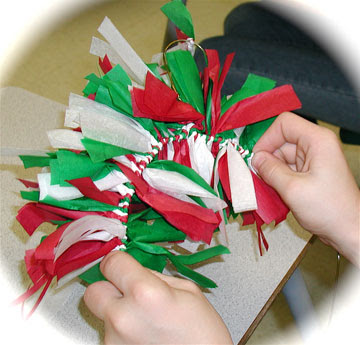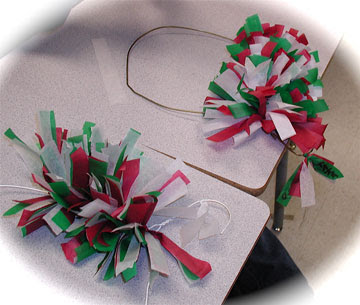 And the art show panels went together today…hard work but my eighth graders were wonderful!