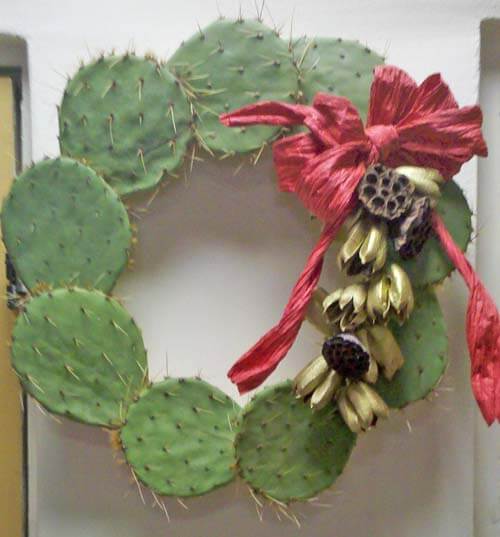 Yup, we do things differently in the desert, especially in the winter. I remember my first teaching job on the island of Hawaii – after living in Vermont and going to college in upstate New York. I am used to snow…and Christmas in Hawaii was definitely different! The desert carries its own beauty – beyond the warm weather that makes January and February so wonderful.
We went to our favorite spot, the Tucson Botanical Gardens, last week on one of our warmer days – been a really cold (unusually so for so early). I had about 40 pictures on my phone, and I sent them to myself this morning, only to find that about half of them never came through as attachments….and of course I had deleted them already, so I guess I will just have to go back and take more…..But I missed the picture of the broken mosaic piece wreath – really quite unusual and different.
The Gardens suffered a huge freeze last November, as did the rest of Tucson. Last spring we began to see the effects of the freeze, but it was very obvious on this visit – I hadn't been since the irises were in bloom last year. There are wide expanses of open area, as all the dead plants have been cleared, and replanting is underway. Also being added is a lot of rock from around southern Arizona, which is adding some additional texture to the gardens.
We stopped at the little cafe to see about coffee and hot cocoa, and to my delight one of my algebra students from The Art Institute was running the cafe – she's a culinary student, and the soup was amazing!
Towards the back of the gardens is a nice restful little spot, with this wonderful fountain. It's been cleared of a lot of cactus growth, so it's looking kind of sparse – and you can see the neighbors.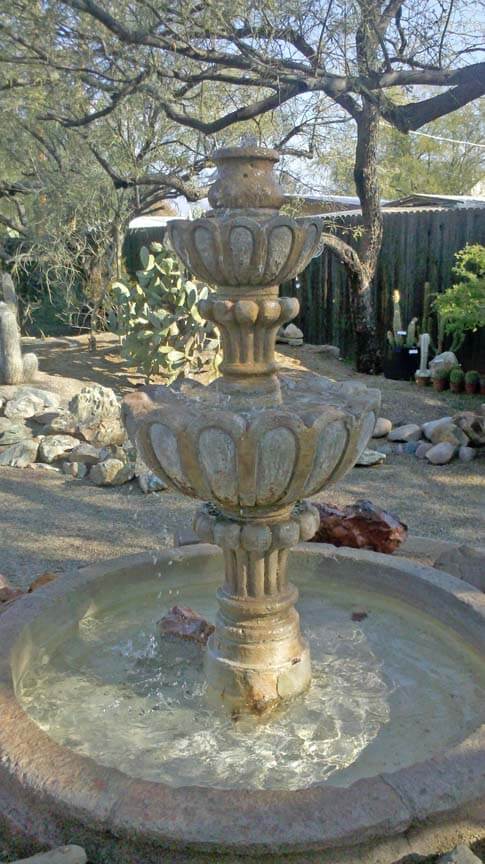 This is the first we had seen this cactus – and believe me, the Gardens have many species. This is Texas Sunset – love the banding on the cactus.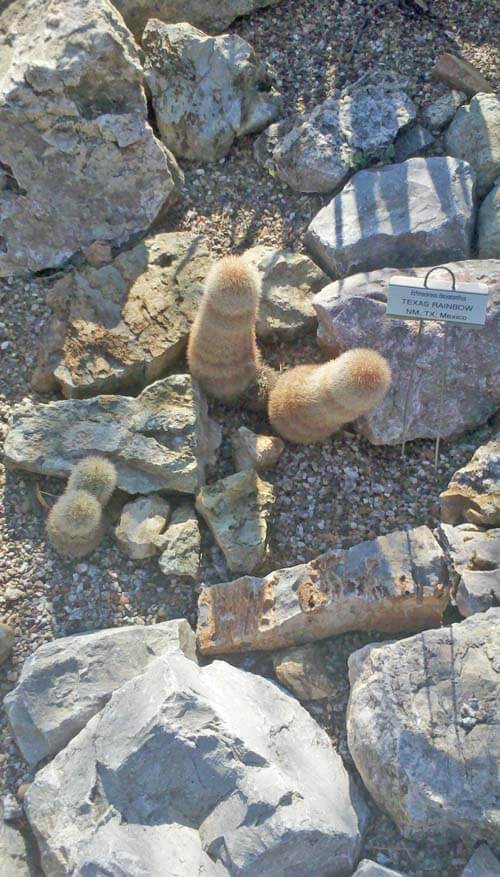 Either the yucca or aloe family, love the color and texture –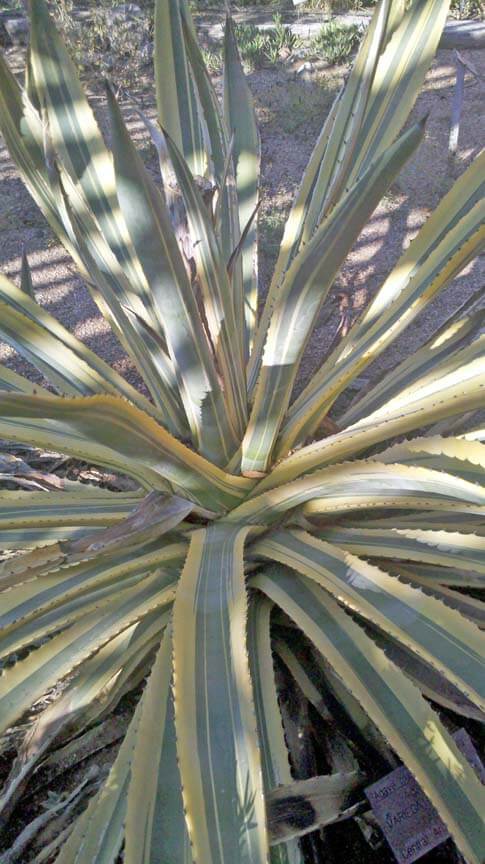 Lots of cleared area, and yet still so serene. Notice the decorated tree.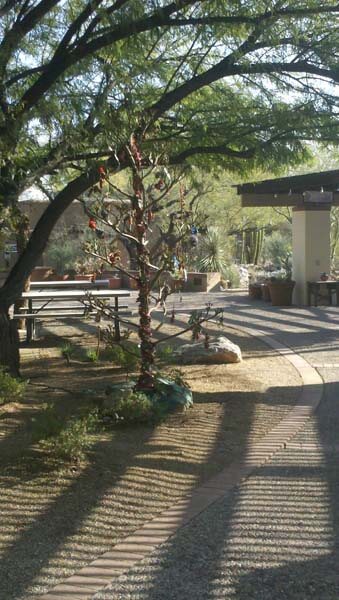 Look at the naturala shine on the leaves, plus the glorious sunlight.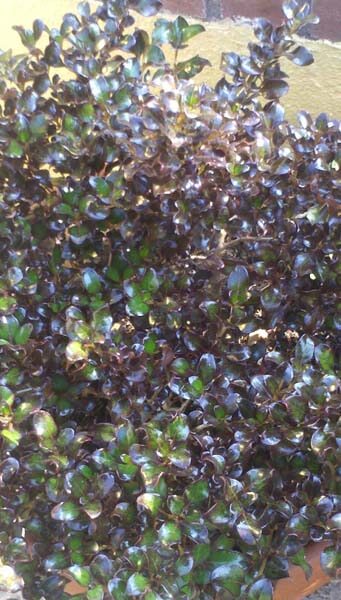 My most favorite fountain in the gardens.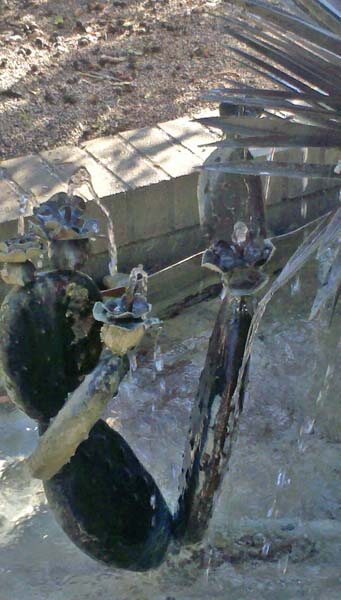 Nad my favorite bench, the subject of a lot of digital images I've created.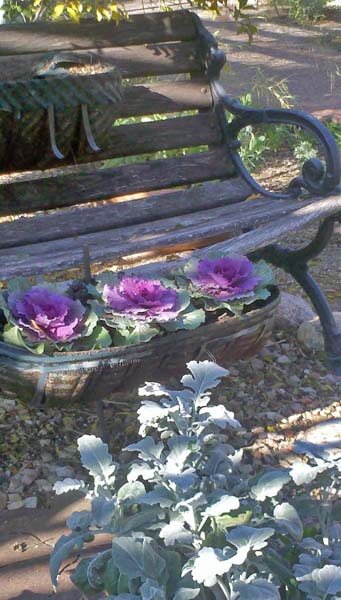 An uncropped picture of my bench, with the remaining pomegranates left on the tree.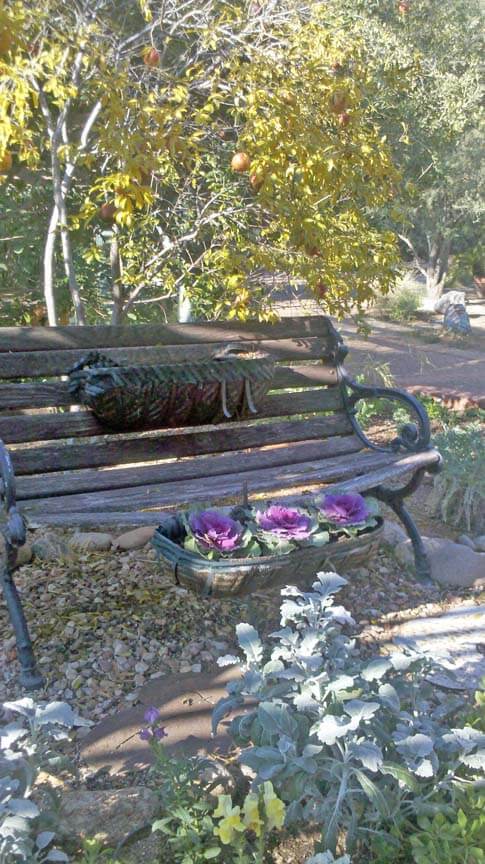 Love the little sprouts on the main trunk.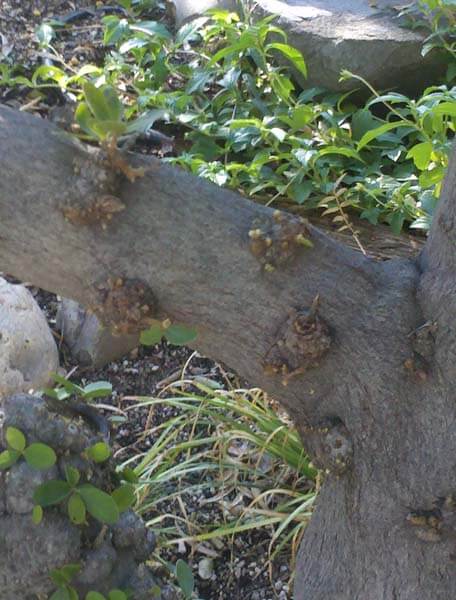 A lot of color in containers throughout the gardens.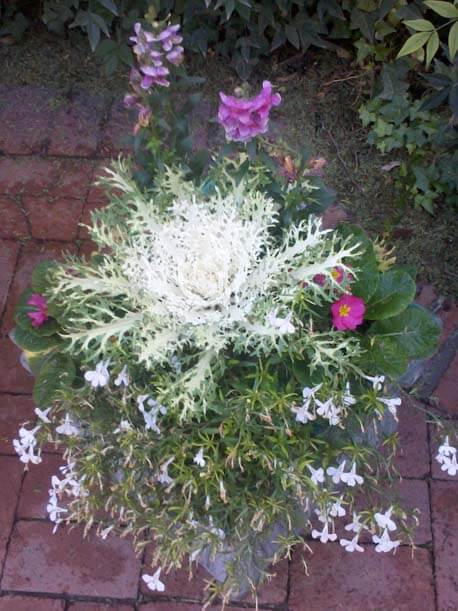 Hand-painted tiles around the remaining cattle pool. The bench is of horseshoes.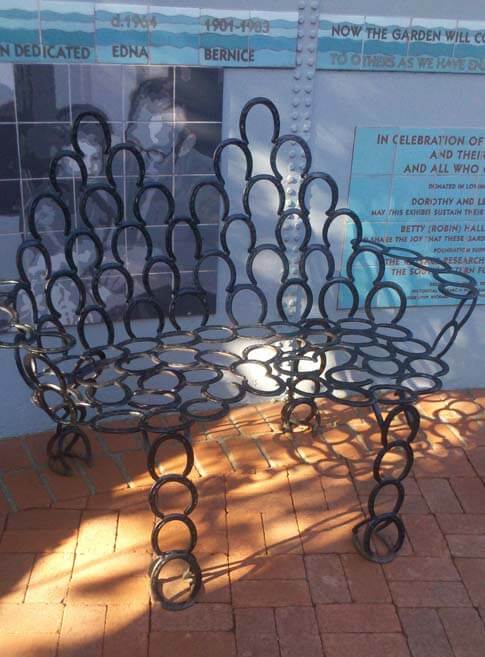 No idea what it is, but I love it.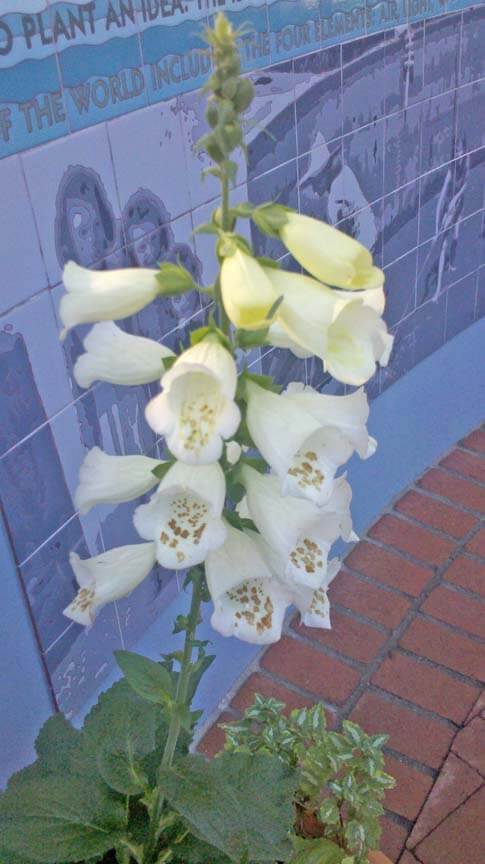 Another great example of color and texture in the containers.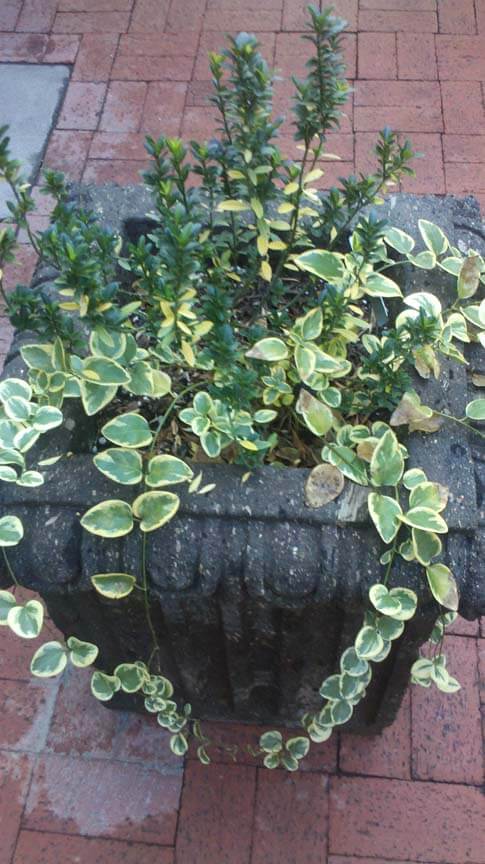 I love this "living frame," succulents all around.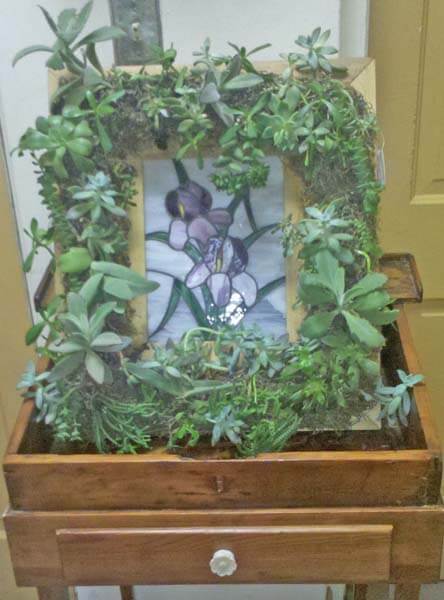 2 Responses to "Winter in the Desert, Part 2"