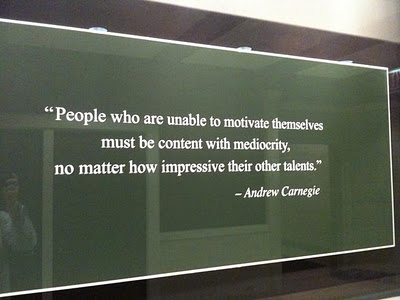 Yeah, this week was not really motivational…..I keep reminding myself I am retired, and I don't have to do anything I don't want to….but I still feel the need to accomplish things…and I didn't do much this week…….including getting caught up with Google Reader. So the above quote is taken from an article on Dumb Little Man about motivating yourself. Good way to start out the day!
From Alyson Stanfield's blog Art Biz comes Ten Tips for Pricing Your Art. Pretty timely for me, as I am looking at some print venues. It was interesting, being told at one art show that I was in that I was WAY underpriced. This should be good food for thought – and planning.

Maybe I am so used to having a web presence that it seems like second nature to me. After all, we've been on line since 1998 – ancient, almost….So I have a hard time when I find a new artist (or an old one) and can't find a web presence. Such is the case with some artists from our last weekend in Sedona/Cornville. Arlene Walsh is a "local" lady – Payson, AZ. I've seen her patterns for years, and actually bought a few to make "sometime in the future." Scroll down on this site to see a selection – some fine Southwestern images.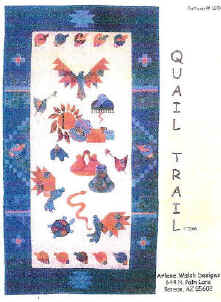 From C&T Publishing comes a giveaway – Mickey Lawler's Skyquilts. First of all, C&T books are class all the way. Secondly, this is a gorgeous book!!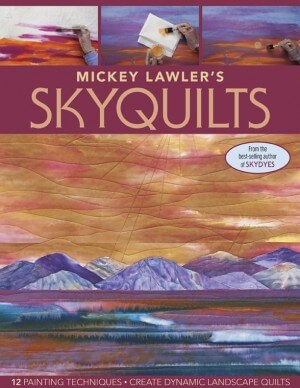 Along the lines of "what were they thinking" comes the National Costumes for the Miss Universe Pageant…..Here's Miss Ecuador….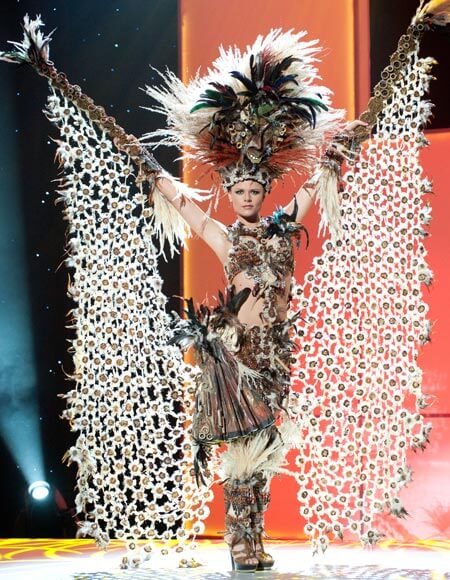 Some very interesting ideas for wearables….check out Miss USA – a little ridiculous, if you ask me!
X-ray photography as art – some cool stuff here….be sure to get to all the sections.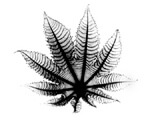 If you're a regular reader of this blog, then you know I am scanning and putting all my slides of China from 30 years ago to digital. The Best Article Every Day has a section on 21st Century China – you need to scroll to the article. Some amazing photos of a changing country. Be sure to check out the photo that comes after this one.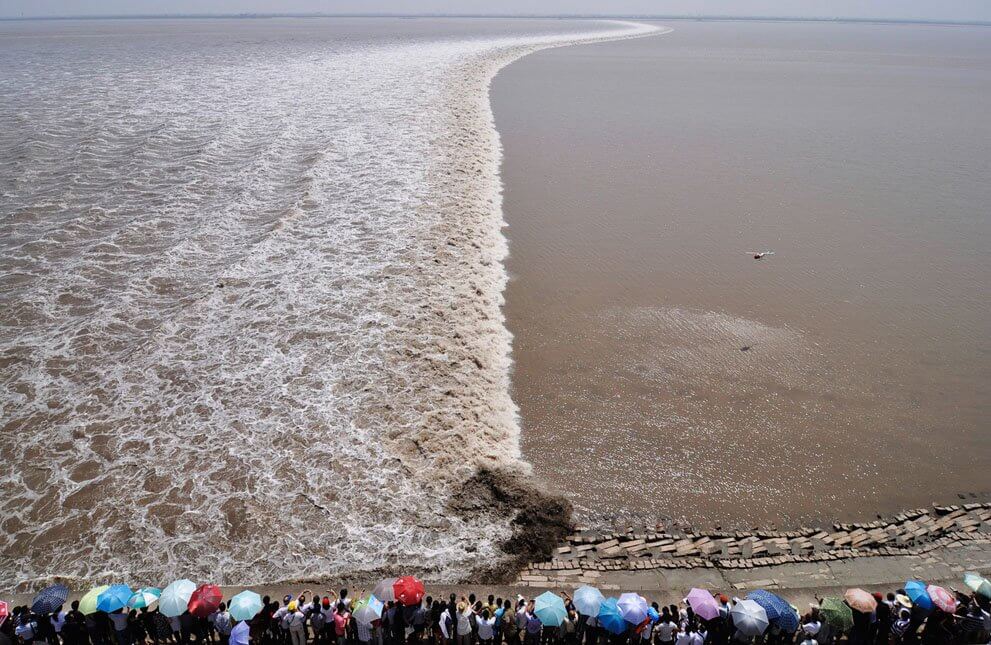 And I just love the juxtaposition of the bagpipes and china on this next one…..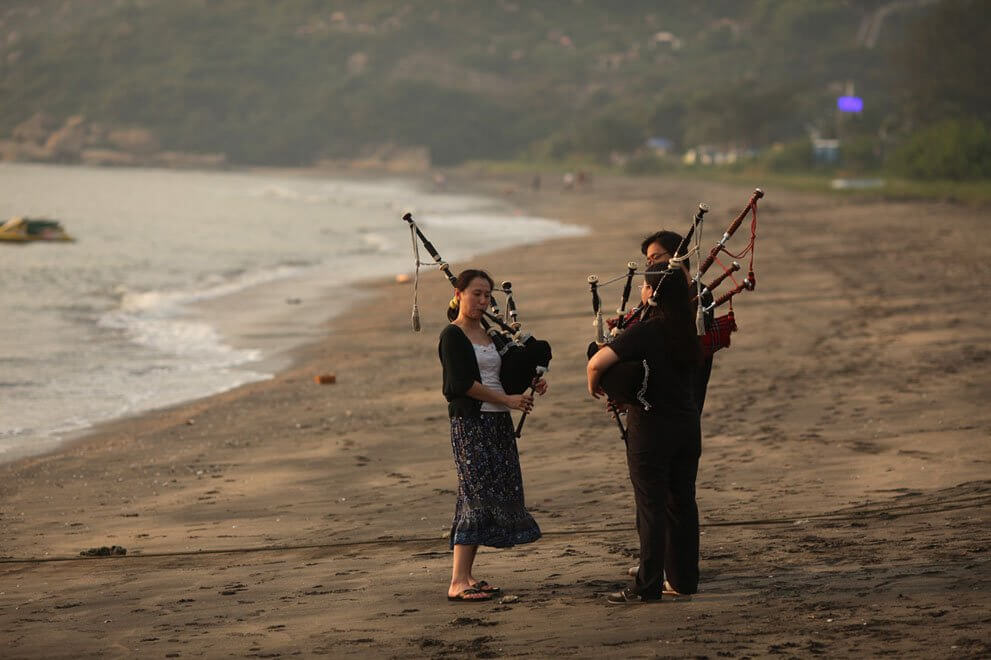 "Women play the bagpipes as they stand on a beach in Hong Kong, on October 9, 2011. Finding practice areas in the densely populated city is notoriously difficult for practitioners of the instrument traditionally associated with Scotland and Ireland. However, the pipes enjoy a loyal following throughout much of Asia and are a regular feature of military and police bands across the region.(Ed Jones/AFP/Getty Images)" (From the website)
And one more…."The Miao ethnic minority dancers perform during the Opening Ceremony for the 9th National Traditional Games of Ethnic Minorities of the People's Republic of China, on September 10, 2011 in Guiyang, China. (Feng Li/Getty Images)" (from the website)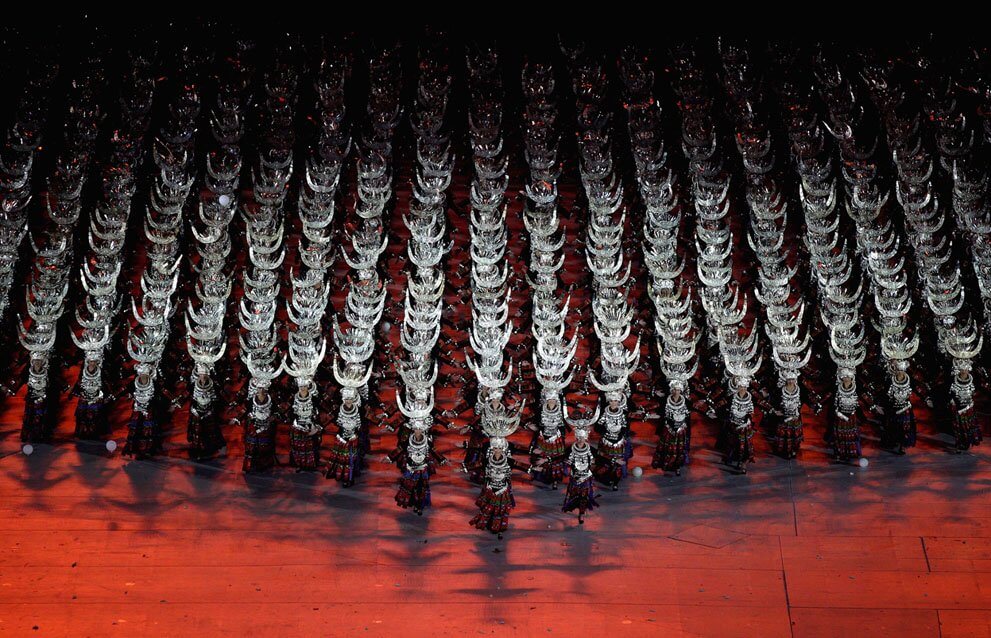 Thieving penguins…..who knew….

Have a good week – let me know what you find online!