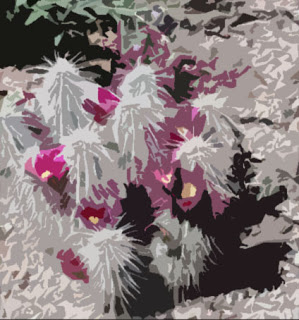 If you're a reader like I am – and have been as long as I can remember – then you have your own lists of "great" books. I tend to be inspired by great stories, nonfiction, as well as fiction. I'm the kind of person who turns the television off and wants absolute silence (except for nature sounds outside) to finish a book. I'm the kind of person who will read till the end of the last chapter ends, even if it's past my bedtime (and during the school year, that's really critical!). I'm the kind of person who wants to own books, so when I get depressed I go book shopping! If you're looking at the bold, you know there's more than 10, but what can I say? I LOVE BOOKS! So here goes:
** Exodus by Leon Uris – I was young, impressionable, and didn't realize historical fiction could be so good. I have learned over the years that there were serious inaccuracies, but I still love the story.
** The World is Flat by Thomas Freidman – a recent read, and I have been stunned by how fast the world has changed and is changing – and how I can use technology (like my blog) to market myself and my art.
**We Band of Angels by Elizabeth M. Norman – subtitled "The Untold Story of American Nurses Trapped on Bataan by the Japanese – I am a sucker for all things about strong women. This is a story that needs to be told over and over, lest we forget these amazing women.
**Animal Dreams (fiction) and **Small Wonders (essays) by Barbara Kingsolver – great writer, and she lived in Tucson for many years. Her essays are strongly rooted in the environment, and Animal Dreams reached into my battered soul in many ways.
** The Last Lecture by Randy Pausch – one of the greatest teachers ever – if we could only all be like him and affect so many students to reach beyond good to great.
** The Source by James MIchener – I've read most everything by him, Hawaii several times (especially after living and teaching there), and The Source has such an interesting history-and-religion mesh.
** To Kill a Mockingbird by Harper Lee – if only we all could have an Atticus Finch in our lives – that morality, that kindness.
** The Edge of the Sea of Cortez by Betty Hupp and Marilyn Malone – these two 70-plus ladies took all the photographs and combed almost every inch of the tide waters of the Sea of Cortez to produce this amazing book. Inspirational because I want to be like them when I'm up there!
**The Unschooled Mind by Howard Gardner – I got the main idea for my thesis from his first few chapters about learning for genuine understanding as opposed to just learning to take a test. This has governed how I present lessons in class. And…it's a much easier read than Frames of Mind!!
**Teaching as a Subversive Activity by Neil Postman – an eye opener when I first started teaching, and it probably turned me into the education rebel that I am! Also ** The Essential 55 by Ron Clark – one of the current books on education by an amazing teacher – lots of great things to think about bringing to my students.
Oops – nearly forgot ** Will I Ever Be Good Enough? by Karyl McBride – again, speaks to our battered souls and helps us heal. Subtitled "Healing the Daughters of Narcissistic Mothers."
What would you add? I'm always looking for another great read!